Feb 12 2018 Monday, 9:00 pm
Parents mana yang tak pernah risau memikirkan education anak-anak? Specially semakin anak meningkat remaja dan melangkah ke alam university. Betul, bahagia kita bersyukur dengan rezeki anak2 yang dapat gi U but ongkosnya camna? Tak semua yang dapat masuk U ni dapat scholarship from the government or badan2 berkanun lain, mungkin setelah 1-2 semesters kat U baru dapat peluang tu semua. So the struggle begins since the child was born, actually.
Tak yah tunggu University pun, even Zeeshan's school fees pun quite high, now that he s going to a primary school, lain pulak ceritanya kan. Jadi macam my first kid, Abang, insyallah lagi 2 taun he pun sama akan melangkah ke dunia university, dan education fees semakin lama semakin buat makpak pening kepala.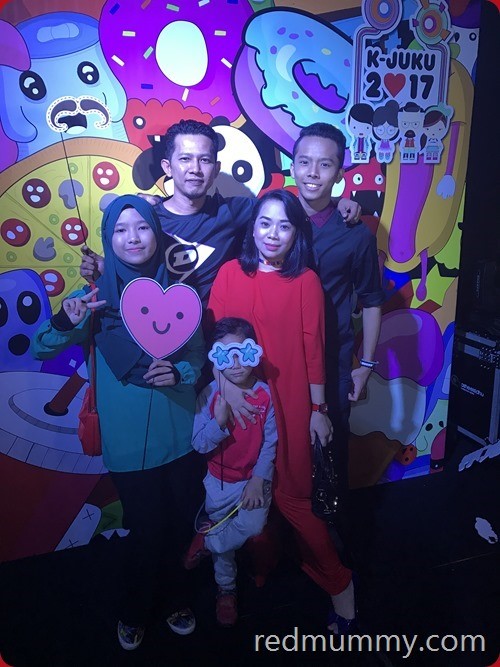 Kadang2 kita makpak dok pikir, napa le sekolah/U asyik mintak duit nak bayar tu bayar ni….siksa jugaklah poket makpak yang tak berapa nak ada sangat duit kan. I mean duit tu ada but yelah, mungkin cecukup makan, wallahualam.
So macam kisah dalam video ni, a single mother yang struggle untuk buat 3 kerja hanya semata-mata nak bayar enrolment anak dia masuk University. Sang anak biasanya tak merasa susah payah makpak ni, depa tau tekak depa jer (seriously, most anak2 memang camtu, for them itu tanggungjawab makpak). Betul, tanggungjawab kita, so tu pasal kita pun akan cuba sedaya upaya kerja cam nak rak to fullfill their needs.
For parents yang ada 2 income laki bini pun kadang2 mencongak napas nak membayar apatah lagi the single mom nih. But tu lah, tengok around kita, sebenarnya ada yang boleh membantu, ada yang boleh meringankan sikit beban kita.
It's called Citibank's Personal Loans.
I am Citibank's customer since yearsssssssssssssssss ago, dan frankly speaking aku hanya stick to Citibank for my credit card coz of their benefits yang banks lain tak leh beat. Besides, the personal loans dari Citibank ni banyak kelebihannya, antaranya:
Boleh settlekan your outstanding loan (tak kisah la from other banks pun boleh).
Loan tenure pulak up to 60months, tidaklah lama sangat, max tuh.
Loan pulak boleh dibuat up to 10X gross monthly income kita, yakni to RM150,000.
Dan kita boleh lega dengan immediate interest savings gak.
So, if you feel you tak cukup duit nak hantar anak masuk University (I m gonna face this in the next 1-2 years too), teruslah gi apply kat Citibank. Boleh buat online jer, approval pun pantas laju and tak perlu ada guarantor bagai segala.
Citibank Cuma nak tengok your copy of MyKad, latest epf statement or 2 months salary slip and any other dox to support this. Self employed pun boleh gak apply sama, kindly refer to the link below and do apply now.
Untuk kesedaran makpak semua, mai tengok video ni yer, ajak kiddos tengok sama, betapa susah payahnya kita nak dapatkan duit for their University's enrolment.
https://www.facebook.com/CitibankMalaysia/videos/1709876289057775/
 For reference of Citibank's Personal Loan:
www.citibank.com.my/english/forms/apply-for-personal-loans.html?ECID=DIKODMYPLAENRM
Comment:
13