Jan 10 2018 Wednesday, 10:40 pm
.
.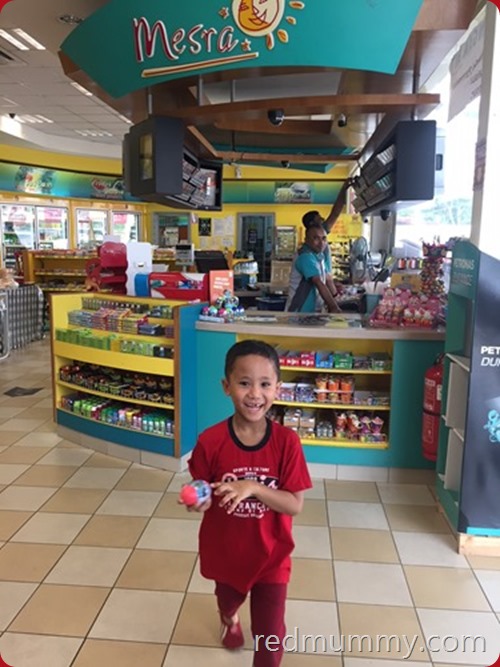 Zeeshan memang pantang kalau daddy dia pergi isi minyak, sure dia nak ikut sama. Sebabnya kat kedai Mesra ni bukan sahaja bermacam-macam benda ada, even kids' favorites and toys pun ada sama, itu yang dia suka sangat ikut daddy dia 🙂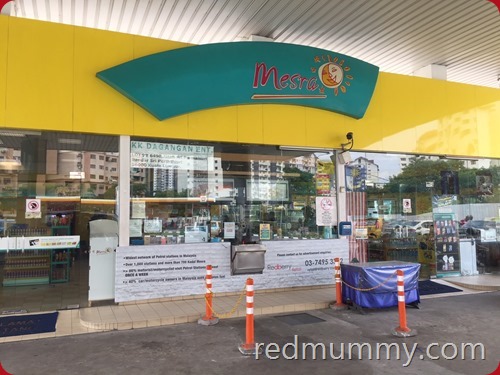 So the other day we went to nearby PETRONAS station dan seperti biasa singgah masuk kedai Mesra la of cos. Bila time nak bayar tu, the cashier tanya ada Kad Mesra tak? Kebetulan Akak hari tu lenggang kangkung purse pun tak bawak hahahaha. Akak memang ada 1 Kad Mesra tapi purse tertinggal nak buat macamana kan.
Taper la bos, Kad Mesra Akak tertinggal la. Kira jer la
Tapi cashier tu cakap "Rugilah kak, sebab sekarang ni tengah ada promosi, 6x Mesra points untuk semua pembelian"
Alamak, rugi-rugi! Akak memang pantang dengan reward points ni. Memang suka kumpul banyak-banyak points sebab boleh redeem macam-macam benda.
And by the way, 6x Mesra point ni limited time only iaitu dari 6 hingga 12 Januari 2018 dan sempena tamatnya "The Only Game Where Everybody Wins Campaign" di mana a lot of vouchers have been giveaway! Dan juga untuk meraikan kita sebagai loyal customer mereka 🙂
Habis dah tertinggal bos, nak wat camna?
Taper, abang dah ada Kad Mesra? Kalau takde boleh apply dan activate sekarang dan terus boleh pakai kak"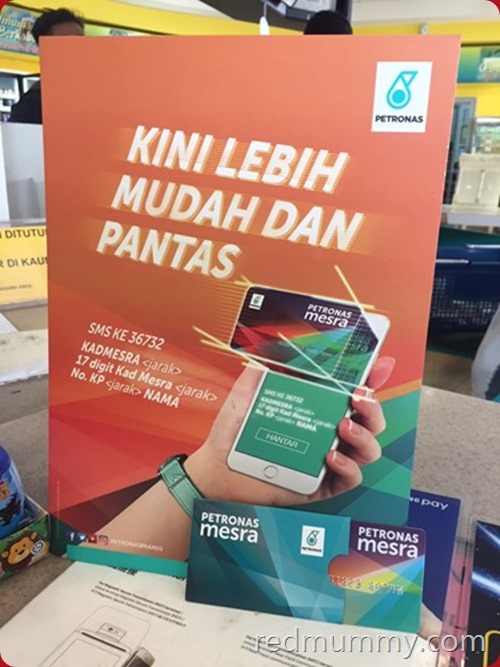 Ha apa lagi RD pun cargas la activatekan kad baru tu. Senang jer nak activate, just hantar sms dengan details yang dia mintak, within 1 minute terus dah activated dan boleh guna. Yeyyy 🙂
So untuk pengetahuan semua, kalau kita takde Kad Mesra, kita boleh dapatkan secara PERCUMA di mana-nama stesen PETRONAS dan boleh pakai immediately.
Cuma nanti jangan lupa register Kad Mesra tu supaya nanti boleh redeem mata ganjarannya. Hanya hantar SMS ke 36732 cam ni: KADMESRA (space) 17 digit no Kad Mesra (space) No IC (space) Nama
Ataupun boleh juga register secara online di PETRONAS website.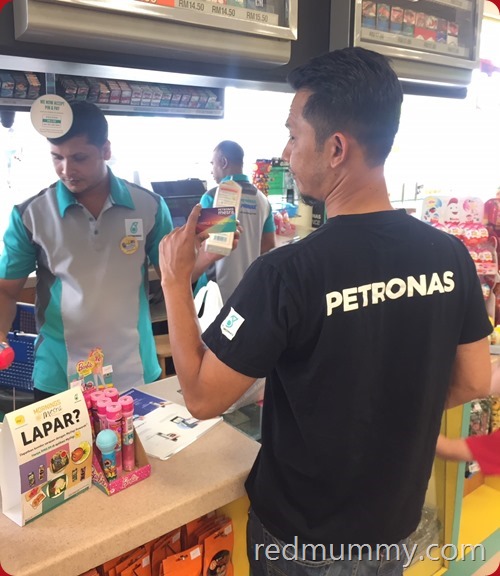 So apa lagi swipe la pakai Kad Mesra dia. Dapat jugak 6x Mesra points hehehehe. Kebetulan dia pakai baju PETRONAS, nasib memang baik. Thanks to the cashier sebab inform us pasal ni.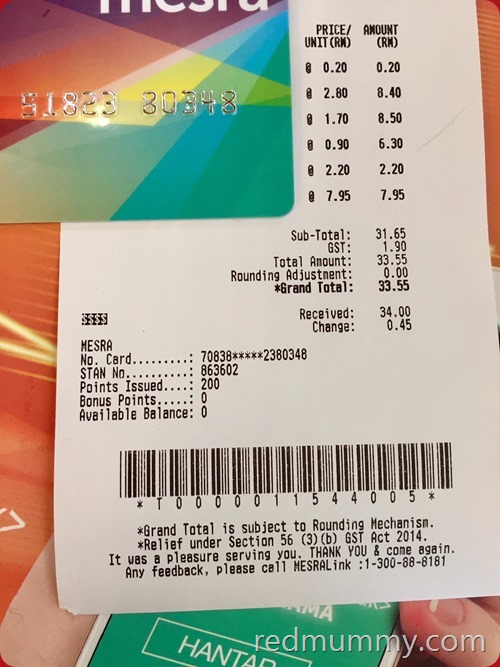 Ni Akak bagi contoh kiraan la, isi Petrol/diesel 1 litre = 6 Mesra points, beli anything di kedai Mesra juga RM1 = 6 Mesra points.
So kalau kita tuang minyak 40 litres meaning kita akan dapat 240 Mesra points, dan kalau kita belanja RM10 di kedai Mesra maknanya kita akan dapat 60 points.
So hari tu Akak belanja, kalau tgk resit atas tu ialah RM33.55 dan Akak dapat 200 Mesra points yeyyyyy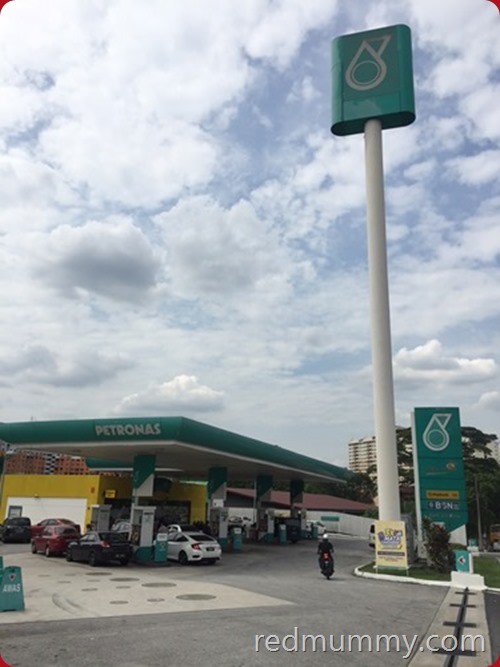 So korang jangan lupa bawak Kad Mesra kalau ke stesen PETRONAS, nanti rugi 6x Mesra point. Dah banyak-banyak point bolehlah redeem fuel ataupun items dari kedai Mesra, memang banyak jimat untuk kita as customer as we spend 🙂
So korang better cepat-cepat la rebut peluang. Jangan jadi macam Akak terlupa bawak Kad Mesra pulak, tapi nasib baik boleh apply on the spot hiks
Comment:
7