Jan 16 2018 Tuesday, 12:30 pm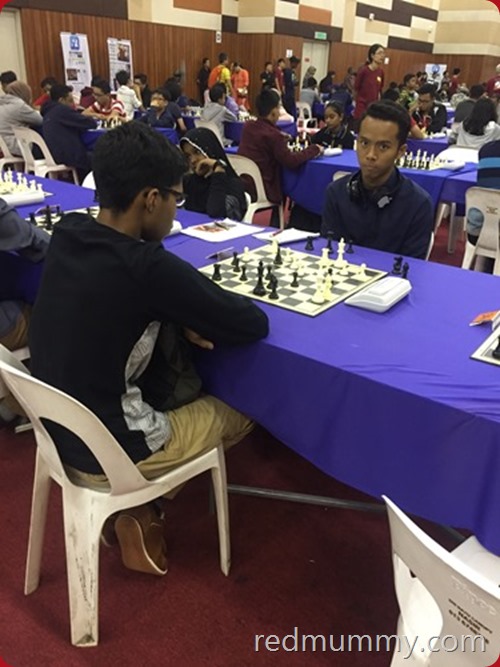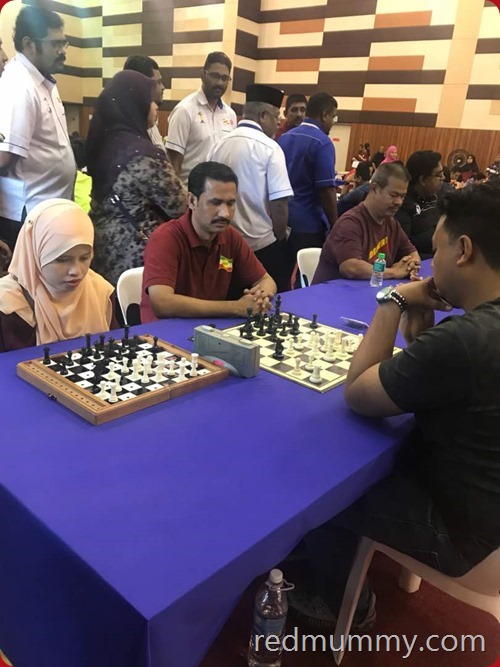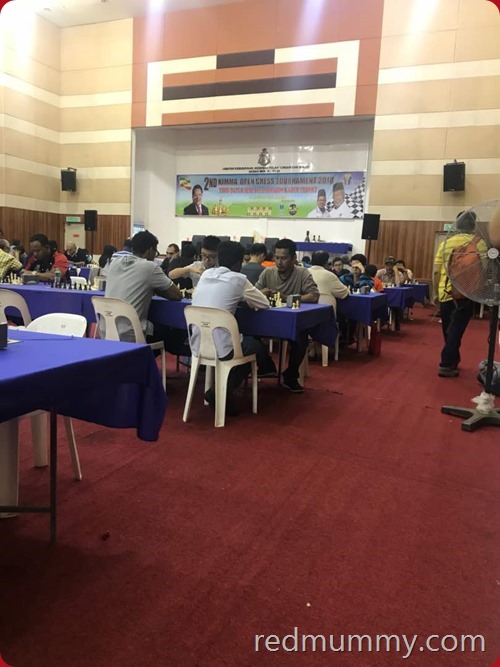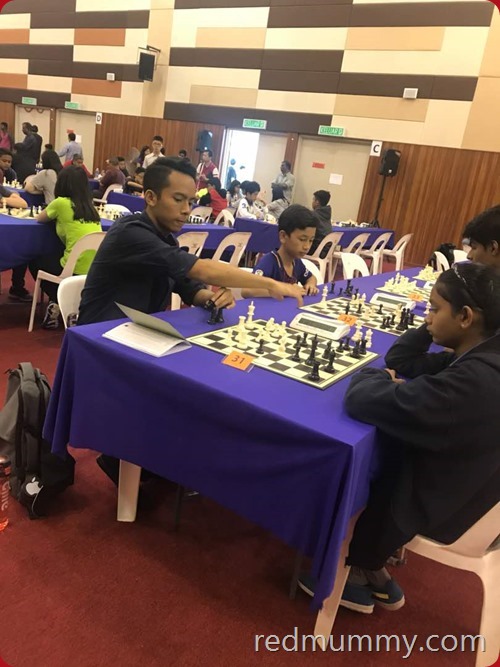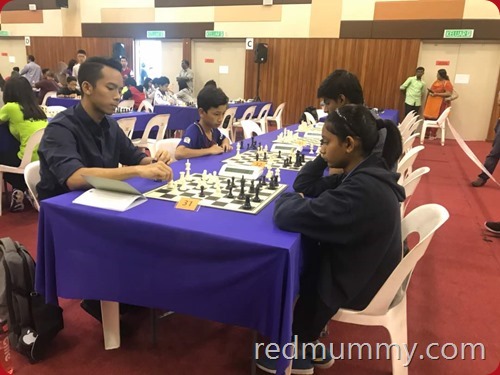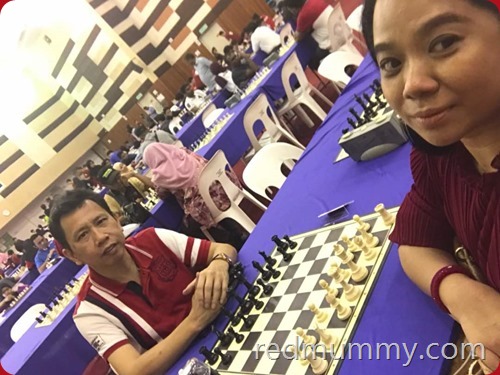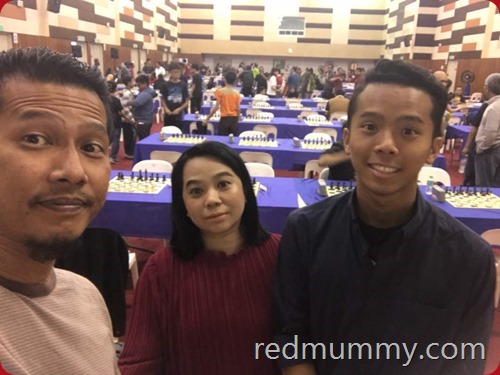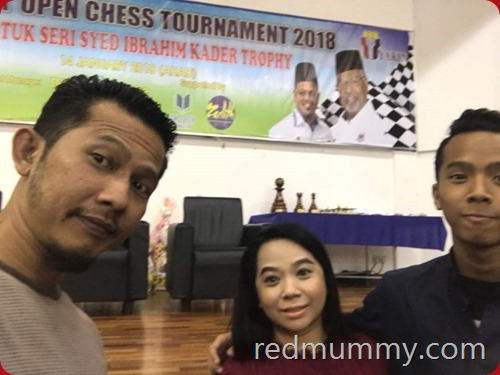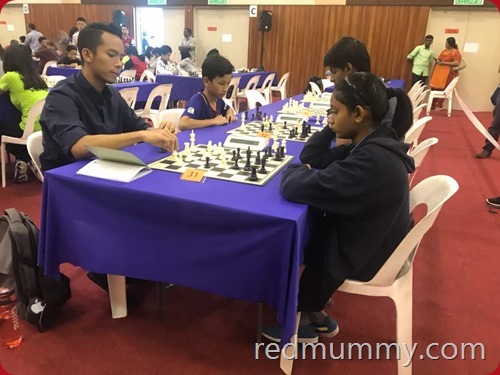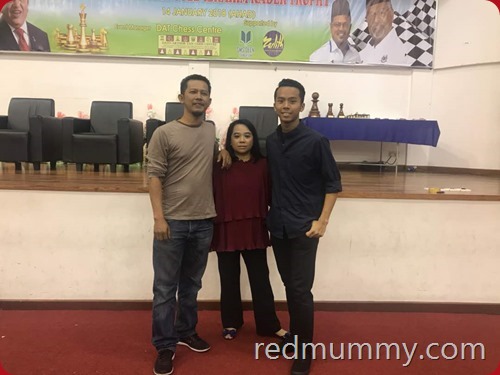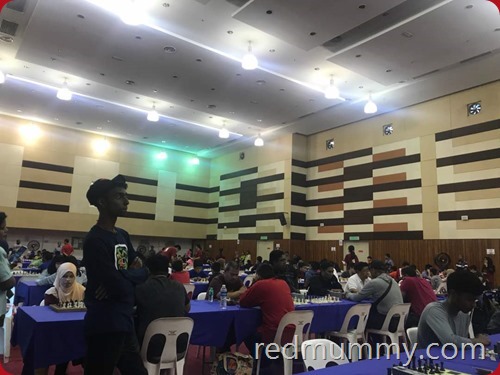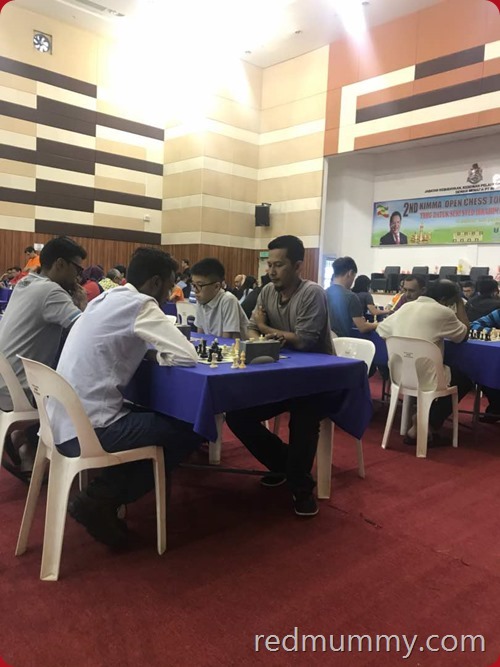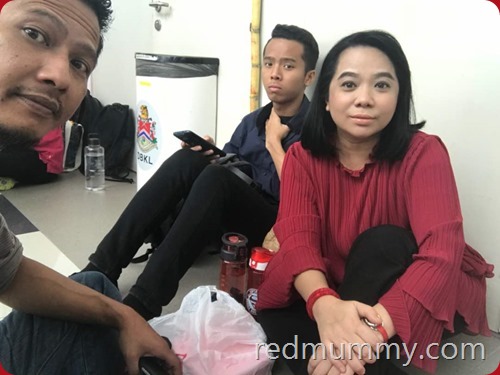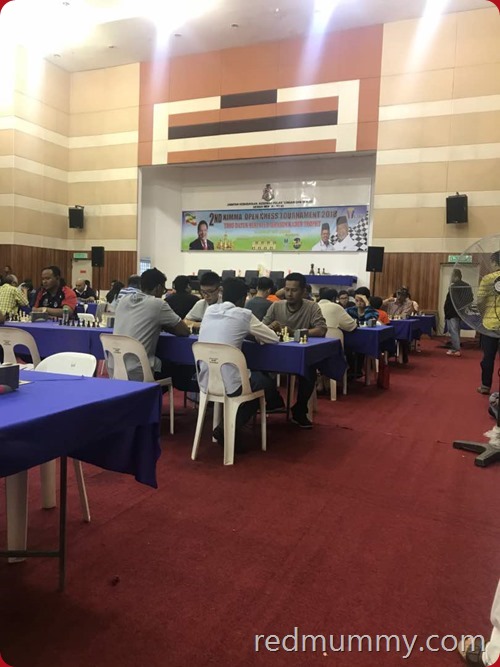 Our first chess tournament for 2018, Also first tournament for 3 of us together, not 4 coz Zeeshan this time around tak join (dia pi berjimba ngan his Aunty Mia).
RD, RM and Abang.
Bestnya semua terbangun lambat pagi tu, cam lipas kudung.  Kalau dah dari awal pagi je dah memang tak run smoothly, aku budget it s not a good day to me lah. So I was saying we were late, bila sampai2 jer the first game dah about to start. Bebetul aku jumpa board aku, terus aku tekan jam and move my pawn while standing and barulah aku dapat settled down. Abang pun pepandaila carik board dia gak, luckily dah memang ada software site for checking the pairing scoring online, so senang a bit lah, since dalam kereta pun dah tau.
But for RD, coz dia dropped us down, carik parking lagi, dia a bit late lah. Funny is, dia pi salah board. Aku tengok dari jauh (sambil main tuh), his opponent takde (biasa le kadang2 opponent lambat or tak turn up). but just like after 10min, aku tengok dia bangun, pi kat another board. Means yang selama dia dok 10min tu adalah wrong board!! ahahha…lagi 5min timer nak abis kot, baru sedau salah board.
So overall, 3 of us kalah on our first game. Kehkehkeh….
2nd and 3rd board, habis just before lunch, so ai decided to go home. Coz semua 3 boards ni aku kalah. Teeruk la aku kena kitai kali nih, all 3games tu aku resigned. Itulah padahnya tak practise langsung. But the boys stayed lah, depa tak balik. kat kol 8 baru depa sampai rumah, depa perabihkan the 7 rounds. Siap tunggu sampai habis event lah.
Yet aku, sampai rumah je terus bersilat, kemas rumah. Ironed 30lai kenbaju, sapu mop, mengelap sana sini menyental sinki, lipat kenbaju, sental porch, semua kerja yang patut helper buat aku bikinlah. Coz lagi aku geram, pagi sebelum nak pi tourney tuh, helper yang aku baru kenal baru sekali buat keje rumah, tak turned up. Pagi tu la baru dia ckp dia tak dapat datang, buruk betul pangai.
Camna le nak main chess ngan aman, dah tentu pala otak aku dok ingat, alamak baju sekolah ank2 nak kena iron!! hah baju Zeeshan je pun, 4 pairs (1 day dia pakai PJ, tak pakai uniform), baju sekolah abang tak yah iron, dia tak suka orang ironkan, dia nak iron sendiri, ada cara yg buat dia hensem ngan ironing tuh..blurghgghhhh.
So gitu lah. aku nak tengok weekend ni dia datang tak, that helper, if tak turn up gak, memang aku slash backslash terus nama dia from the helper list. Dahlah bayar cuci rumah sehari mahal kot, pastu mintak tambah lagik katanya buat tambang. Songeh bedegal.
Full result, out of 7 games, bear in mind this is FIDE rated tournament.
RD menang 3 kalah 4
Abang menang 2 Bye 1
Maknya – Kalah 3 and terus balik, burnt 4 more games
So next game is February, ada je lagi this month but the boys kalau nak pergi bolehlah but for me aku tak leh la sokmo sangat, once a month can lah. Lagipun exposure nak bagi kat Abang, aku dah level2 been there done that. Zeeshan pun taun ni nak kena sambung balik his tournament too.
So kisahnya, new year ngan dropping results for me hiks… memang pun, i didnt practice at all, leka dok main bubble jer kan…padan muko.
Venue of this tournament was at the PT80 Menara DBKL kat Masjid India, thanks 2nd KIMMA Open Chess Tournament 2018. Bestnya, jarang u akan tengok both parents and anak main chess tournament, biasnya bapak ngan anak je kan, ini mak pak and anak sama main tourney.
Yey..checkmate!
Comment:
9