Jul 19 2017 Wednesday, 5:00 pm
.
.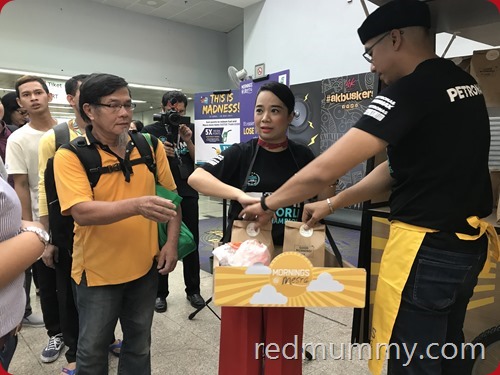 Baru-baru ni, Akak berada kat KLCC LRT station distributing sarapan percuma dari PETRONAS.  Sapa yang follow my IG sure tau pasal ni kan.
So ada sapa-sapa sini dapat sarapan percuma tu? Camna sedap tak nasi lemak dia?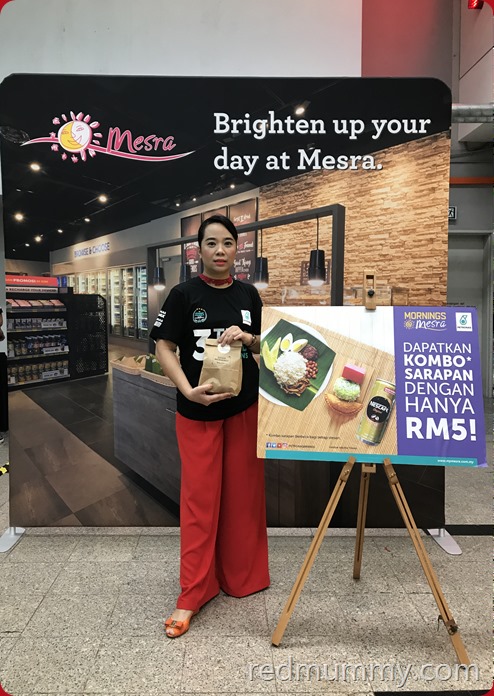 Jangan tak percaya, sekarang ni selected Mesra outlets di PETRONAS Station tu bukan sahaja as your convenient store, BUT now you can grab your breakfast too. Dan yang bestnya ialah, their breakfast is our Malaysian favourite food iaitu nasi lemak 🙂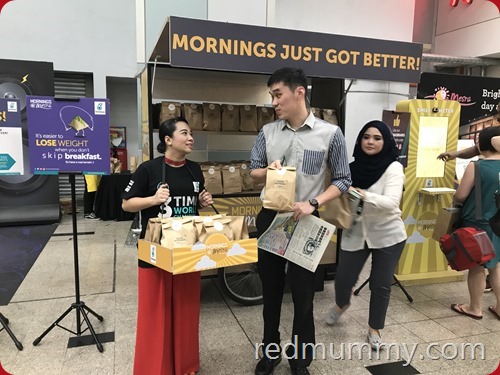 Lebih kurang 487 stesen Petronas terlibat dalam kempen Morning @ Mesra ini untuk memudahkan kita rakyat Malaysia bersarapan pagi. So sekarang ni kalau pagi-pagi nak cepat, ataupun dah terlambat, tak sempat nak singgah beli nasi lemak kat warung tepi jalan, lagipun leceh nak parking bagaikan, boleh dah singgah di Mesra PETRONAS to grab their breakfast combo pack.
Really convenient, good food with good value of money and on the go sekali harung korang boleh isi minyak, or beli anything else kat Mesra outlets tu.
Hanya RM5 sahaja kombo sarapan ini. Apa yang korang dapat dengan RM5 ini:
–          1 heavy food iaitu Nasi lemak di sekitar Lembah Klang (Nasi dagang di Pantai Timur)
–          Kuih-muih tempatan
–          1 tin Nescafe.
Personally Akak rasa this is good value with decent food. Dengan hanya RM5, boleh dapat set sarapan yang lengkap dan semestinya mengenyangkan macam ni. Seriously jimat, lebih-lebih lagi sekarang ekonomi tak menentu, harga barang-barang pun naik mencanak, ini kira salah satu alternative baik untuk kita berjimat.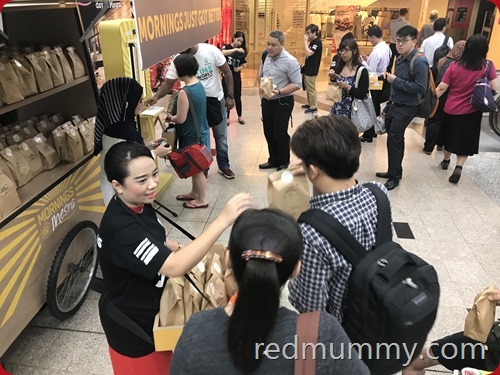 So no more excuse to skip your breakfast, the most important meal of the day ye akak-akak yang on diet tu hiks. Sambil-sambil pagi tu korang isi minyak, bolehlah beli kombo sarapan ni sekali 🙂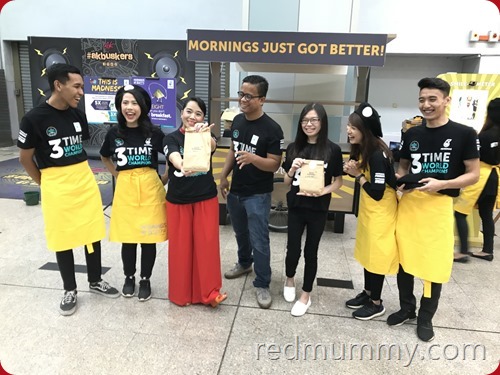 Ingat, mulakan pagi kita dengan sarapan! Do checkout this Mornings @ Mesra breakfast combo pack di selected PETRONAS Kedai Mesra yang dijual dengan hanya RM5 sahaja!
Untuk info lebih lanjut, boleh layari www.mymesra.com.my atau muat turun aplikasi PETRONAS Pitstop.
Comment:
11