Jul 17 2017 Monday, 8:00 am
i ve been buzy
4 hari baru nih, jaga mak ajah, she stayed with me.
but now she s already at my sister's house (saham akhirat dikongsi bersama).  But dalam buzy2 tu, waktu kerja tu ada lah events yang aku attended.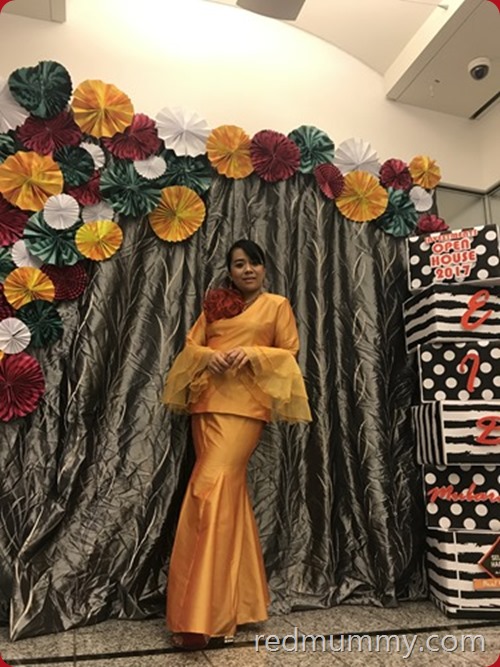 yellow sesatunya yang aku tempah from the Ampang Park's boutique.
that s not a red flower, itu red wig, ponytail. n I had to wear other colours than red coz dah kena sound ngan my frens, coz tetiap taun aku asyiklah ngan merah merah menyala, pasalnya  tukar lah pakai aritu ngan kuning diraja lagik.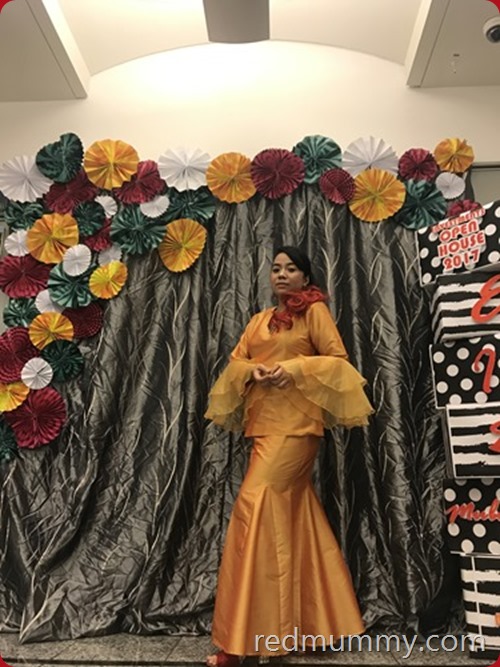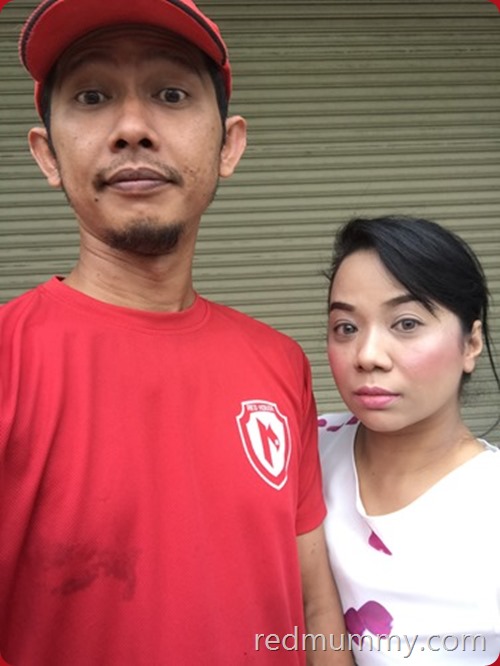 not a baju raya but one of the mornings yang kami mulakan shift as early as 6am to shower my mak ajah, ger her to do the subuh, breakfast etcs. So terus aku pi kerja and suami tolong sambung jaga mak sementara aku pulang dari kerja in between abah, my sil and my anak sulong pun ada sama monitor (there s always a support system to look after my mak).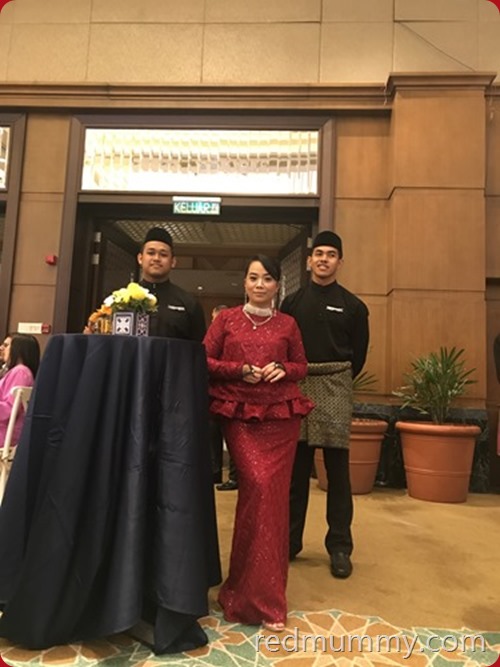 Red Ashanti from the Shawl Publika
banyak drama baju nih…malas sembang sini, dah bercerita pun kat my instagram…if ada kaler hijau (supposed ada kaler tuh), kompem akak amik gak…sedap and vass betul pakai baju nih.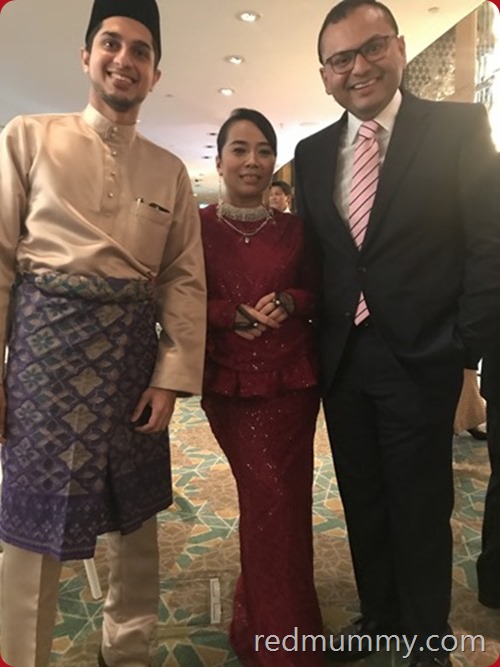 if u know them, kem salam. Dedua ni the ex and the current SO, hebat dedua orang nih. aku dah macam post msia diapit tower 1 and tower 2 heh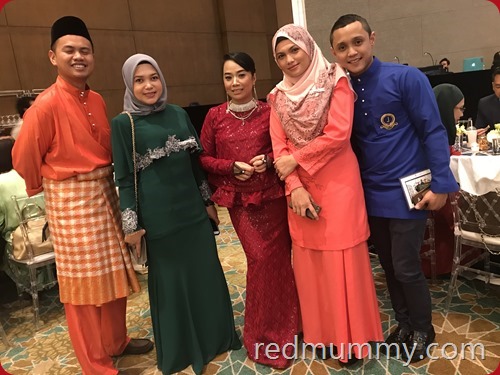 ai fulfill their wish to be featured  in this blog – specially Miss Bunga and Shamira 🙂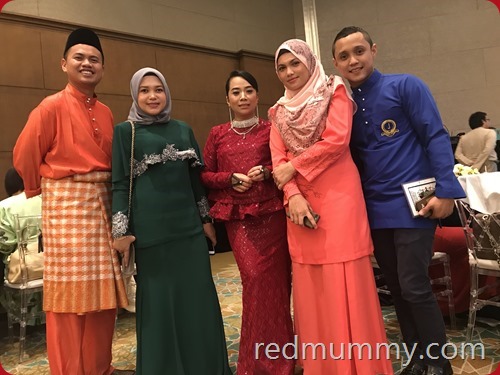 nah Kak Red up lagik, extra bonus for Pejal and Kimmy ….
akak tak leh letak semua ye lam nih, akak letak randomly jer. Kang kalau semua semua orang akak letak sini, dah melanggar perjanjian asal akak sendiri- 14 years kot, ai hardly nak sembang so much about it.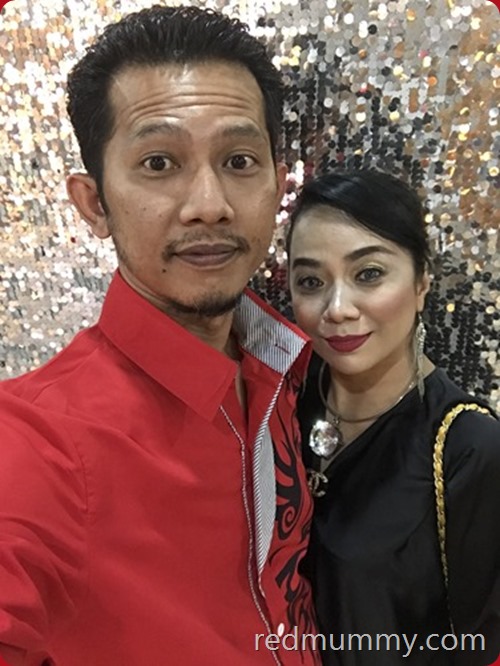 husband patut pakai baju melayu but the wife baru perasan the card, bila dah bersiap nak keluar. muahaha…takpelah, bak kata adik2 kat IGs, anggaplah ni batik siam punya corak baju laki aku tuh hiks…
 to Haiqal and Maryam – congratulations on your wedding: #HAxRAM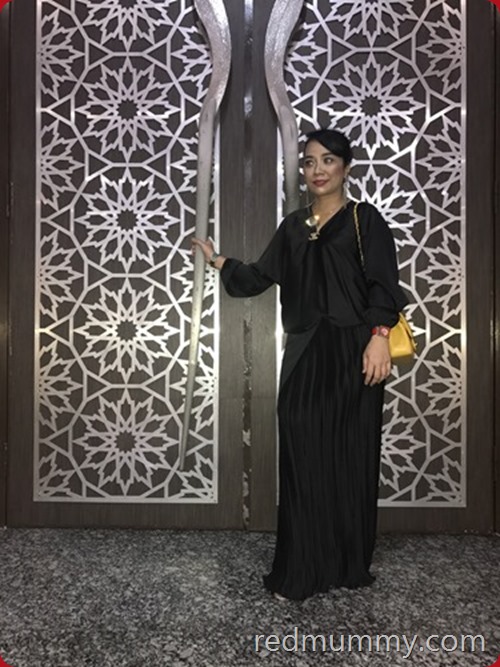 The black is from the #youmeandhunny tengok si Anzalna pakai lawo, aku terus sebat masa tu depa baru letak kat Isetan KLCC, tak letak price tag lagi, baru sampai kuor dari kotak, jam2 tu gak aku rembat coz kain dia tu yang unik sangat. baju tu bebiasa jer…
last final round of Syawal will be this weekend insyallah, itu last one for melaram baju raya, and i m sure aku takkan sempat nak perabihkan pakai semua stock new baju raya this year, which i ll bring forward to next year (s) hahaha…that s ok. Baju2 yang dah berpakai sebelum nih pun (for raya ai meant), mostly dah berulang 2 kali pakai gak to the houses yang dedekat rumah, kes satu rumah, or rumah adik beradik. Then pastuh leh simpan or paling abis pun ai will send to Cambodians, apa susah. Takde pembaziran pun, depa dapat pakai baju lelawa and bebaru lagik.  Ramai orang kata aku membazir beli baju raya sampai lebih 30 lai, once again, aku tak rasa pun. coz for me, hasilnya akan pergi to Cambodians.
Speaking of Cambodians, sending you the details for derma, aqiqah, qurban, insyallah by this week.
Comment:
2