May 17 2017 Wednesday, 9:00 am
.
.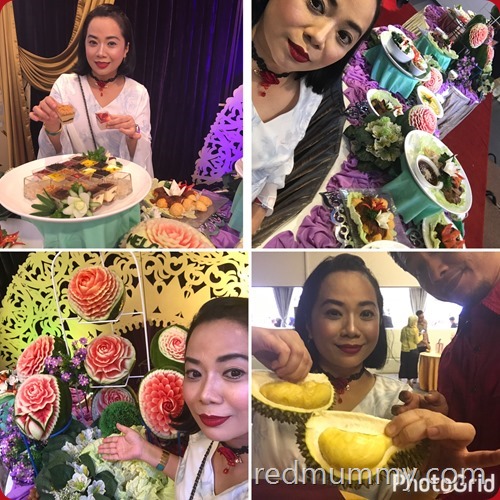 Jarang rasanya Buffet Ramadhan menawarkan durian untuk menu berbuka puasa, tapi Buffet Ramadhan 2017 di Bangi Golf Resort ni ada durian weiii. Dibawa khas dari Raub, Pahang. Akak dah kabo ni, jangan nanti terliur pulak hiks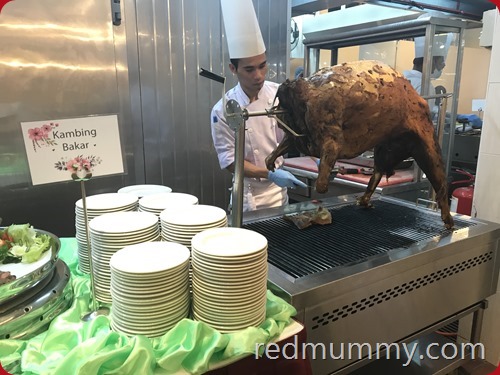 Durian tu kira pencuci mulut, ha ni menu utama dia, sudah semestinya Kambing Bakar dan penemannya Sup Kambing Mamak yang pekat dan sangatlah berperisa.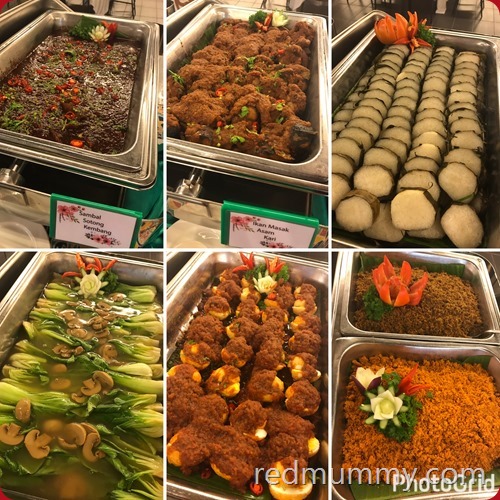 Tahun ini, Bangi Golf Resort menawarkan lebih kurang 200 jenis hidangan dan juadah istimewa untuk kita semua yang bercirikan masakan ala Melayu, Barat dan Timur. Walaupun spreadnya yang sangat banyak dan sudah semestinya memikat rasa, Bangi Golf Resort masih mengekalkan sajian buffet gastronomi yang menawarkan variasi dan kualiti tinggi pada harga yang sangat berpatutan. Tu sebab Akak suka mai buka puasa kat sini, harga dia yang mampu beli dan boleh dikatakan murah dan hidangannya tak cukup perut nak isi hiks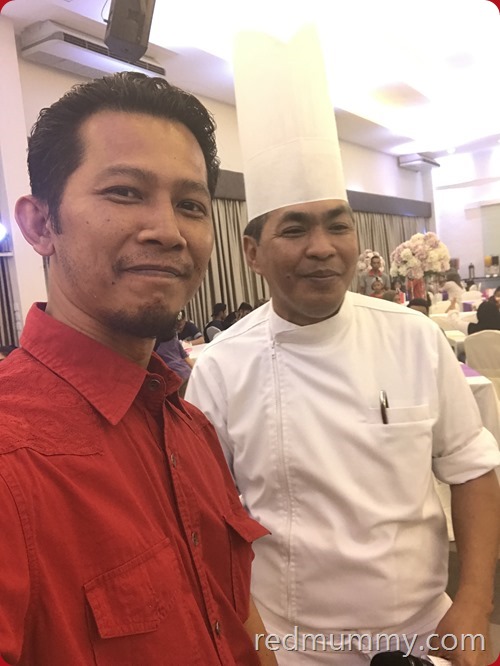 Siapa yang pernah mai buka puasa kat sini sure tau betapa meriahnya suasana berbuka puasa di sini dan memang ramai orang. Tapi bak kata Chef Kamaruddin ni "Dah perniagaan maju, of cos lah ramaiiii pelanggan, betul tak?"
Tapi don't worry la, hidangan dan juadah yang disediakan terlebih dari cukup untuk cater seramai-ramai pelanggan yang datang tu 🙂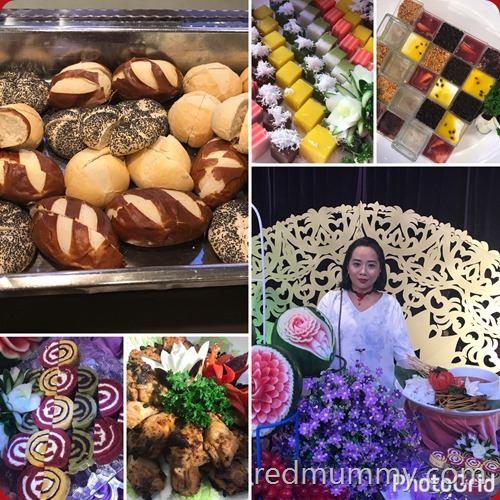 Apa lagi yang ada ni?
Sate Ayam dan Daging dibakar segar, Kueh Teow Goreng, Mee Mamak panas-panas pun ada, Nasi Lemak Istimewa, Rendang Daging Taik Minyak, Sambal Sotong Kembang, Ayam Bercili Masak Ketumbar, Ikan Masak Asam Kari, Telur Rebus Goreng Masak Sambal Tomato dan pelbagai-bagai lagi.
Kalau ala Barat pula termasuklah Sous Vide Eggs with Mushroom Espuma, ha ni memang favorite my hubby! Ada juga Lasagna Ayam, Golden San Spaghetti Carbonara dan Peri-Peri Chicken Drumlets. Drumlets ni kalau dapat kat Zeeshan, abih satu pinggan dia ratah sorang hehehe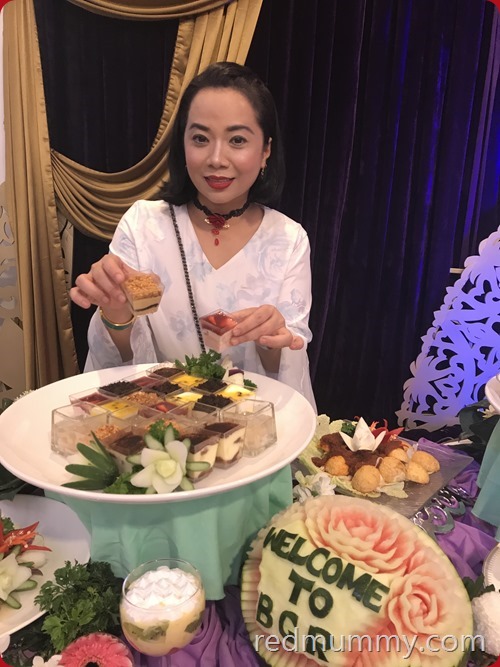 Pencuci mulut pula memang ditunggu-tunggu oleh Akak la, Spanish Churros dihidang bersama sos coklat pekat, alahai sedapnya teringat rasa coklat dia yang pekat tu. Kuih-muih tradisional Melayu, puding, agar-agar, buah-buahan ni memang wajib ada. Ditambah lagi dengan Serawa Durian, Pandan Gula Melaka, Salted Corn, Green Velvet Cake, Ivory Sesame Mocha Cake, Tropicanal Nectar, Caramel Suprise dan Banana-na memang tak tau nak pilih nak makan yang mana punya  🙂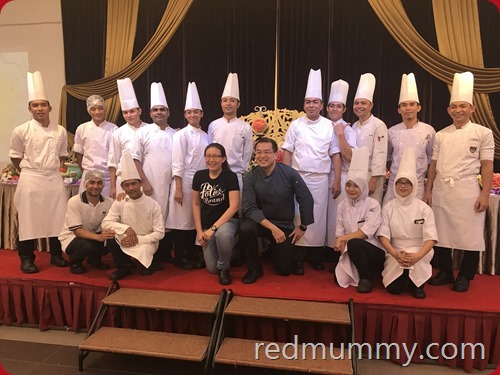 Dan disebalik kesemua juadah yang disediakan, inilah dia barisan yang membanting tenaga menyiapkan segalanya. Disamping itu kita juga akan dihiburkan oleh persembahan musik live semasa menikmati juadah berbuka nanti. Ruangan solat yang selesa serta kawasan parking yang luas memang membuatkan kita yang datang merasa senang dan selesa.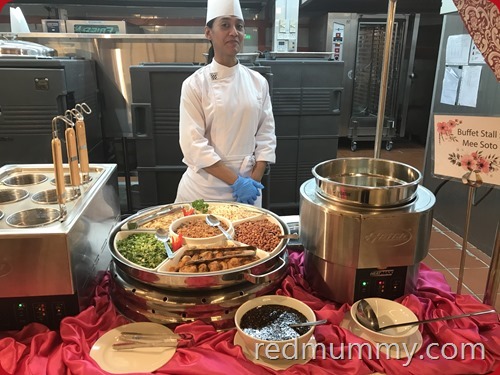 Dengan harga serendah RM58 untuk dewasa dan RM28 untuk kanak-kanak, personally Akak rasa memang sangat-sangatlah berpatutan dan boleh dikatakan antara yang termurah. Kalau booking by group lagi boleh dapat diskaun iaitu RM49 dan RM22 untuk dewasa dan kanak-kanak.
Untuk tempahan berbuka puasa di Buffet Ramadhan Bangi Golf Resort Restaurant, bolehlah hubungi 1-700-81-8557 atau 03-8925 3728

Atau email di sales AT bgrrest.com
Address: No 1, Persiaran Bandar, Bandar Baru Bangi, 43650 Selangor
Website: http://www.bgrrest.com
Facebook: https://www.facebook.com/BangiGolfResort
Instagram: bangigolfresortoffcial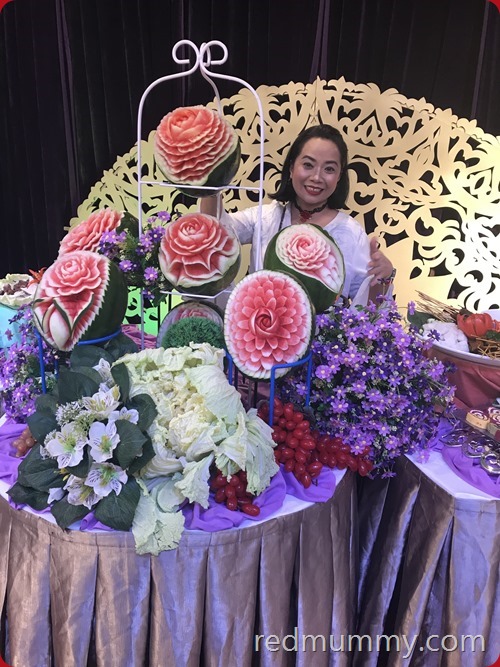 Tapi for sure korang tertunggu-tunggu untuk dapatkan 10 Vouchers PERCUMA untuk berbuka puasa di Bangi Golf Resort ni kan 😉
So kami akan memilih 5 pemenang yang memberikan komen yang terbaik dan kreatif "Apakah kelebihan serta keunikan berbuka puasa di Buffet Ramadhan Bangi Golf Resort ini?"
Setiap pemenang akan mendapat 2 Vouchers so bolehlah bawa partner masing-masing nanti. Keputusan dan pemilihan pemenang akan dibuat oleh pihak Bangi Golf Resort sendiri dan dikira muktamad dan tarikh tutup adalah pada hari Jumaat 19 Mei 2017 sebelum 12 tengah malam!
Ok selamat mencuba dan jumpa korang kat Bangi Golf Resort berbuka nanti 🙂
Comment:
74