Oct 11 2016 Tuesday, 9:00 am
.
.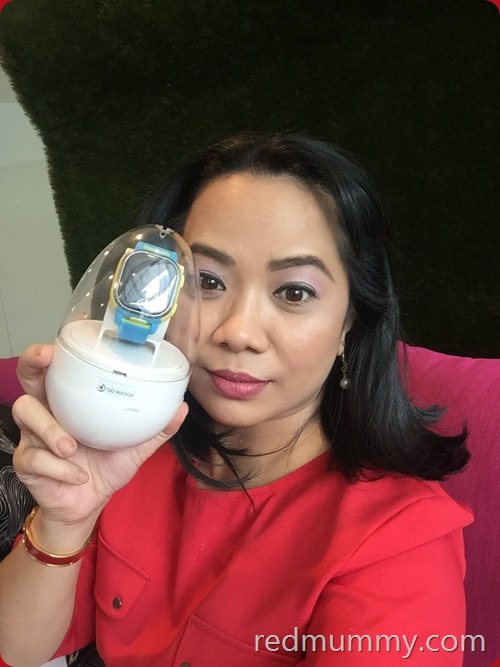 Pernah tak korang terfikir, alangkah bagusnya kalau kita dapat monitor 24jam ke mana anak-anak kita pergi dan apa yang mereka tengah buat. Sure best kan, rasa macam dekat jer dengan anak-anak gitu dan lagi satu kita pun rasa aman dan tak perlu risau apa-apa sebab kita tau di mana dan apa yg diorang buat. Sebagai ibu, memang Akak sangat-sangat wish kalau this kind of thing ada 🙂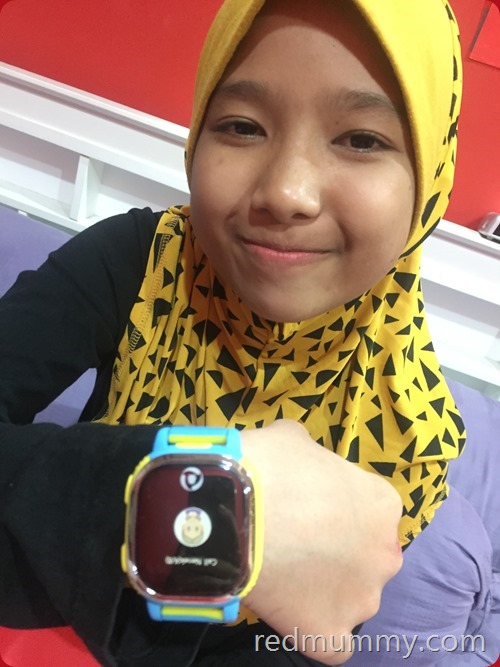 Ya memang ada!
Baru – baru ni Akak tengok video ini: https://www.youtube.com/watch?v=M0LuJKjOGQ0
Maxis telah memperkenalkan a "smartphone" designed for kids to entertain them and also to give parents a way to have peace of mind parenting.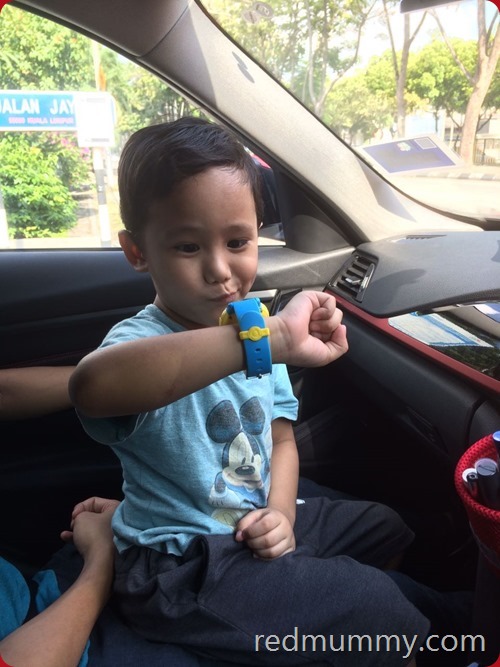 Zeeshan kagum dengan gajet baru ni 🙂 and he loves it!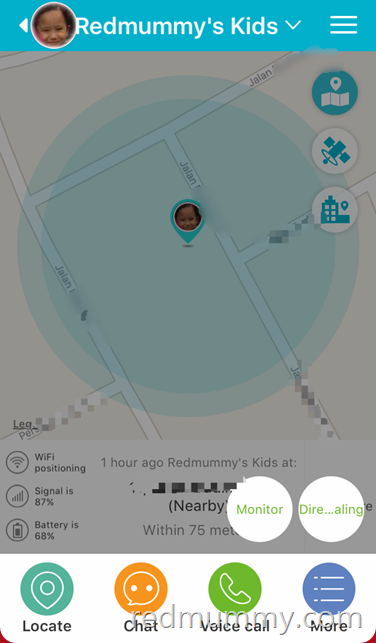 Macam Akak cakap tadi to stay in touch with our kids and to monitor them, with MaxisONE Kid Watch ni, tak kiralah berapa jauh, kita still can track them, in real time some more!
Salah satu features nya ialah GPS & tracking function. Akak rasa memang lega ada function macam ni. Especially kalau diorang ade buat school outing ke, Akak boleh tau routing perjalanan dan track ke mana diorang pergi. So rasa macam close to them!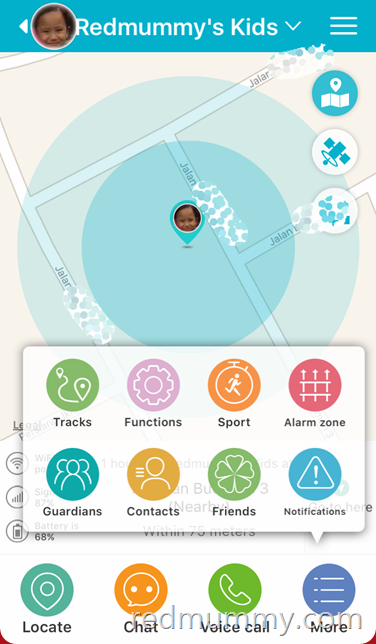 Di samping itu ada pelbagai-bagai lagi functions yang ditawarkan, yang Akak suka ialah Alarm zone dan Notifications
Kita boleh set kawasan ataupun zon selamat untuk anak-anak kita, sebagai contoh sekitar rumah dan sekolah.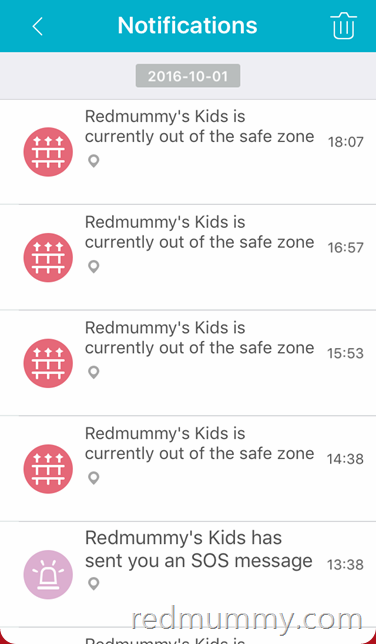 Dan sekiranya diorang tiba-tiba tersasar keluar dari zon selamat, kita akan dapat Notifications. So apa lagi kita tengoklah GPS pula ke mana diorang pergi. Selesalah hati Akak kalau nak contact anak jika perlu, senang jer. Juga terdapat fungsi SOS alert jika berlaku perkara yang tak diingini.
Dan settingnya pula, kita boleh setkan dimana smartwatch ini tidak boleh di offkan secara manual. Budak-budak ni kadang-kadang gatal tangan usik sana-sini ter off la pulak kan, so dengan setting ni memang usik macamana pun takkan off. Dan ini sangatlah bagus sebabnya kita sentiasa dapat monitor anak-anak kita.
Lagi satu yang uniknya dan membuatkan Akak love this smartwatch ialah kebolehannya menangkap gambar dan send kepada kita. Contoh kalau diorang keluar outing they can simply snap a photo and sent to us. But actually kita pun boleh snap remotely to see their surrounding even listening to them. Cool sei! So now kita pun dapat merasai apa yang diorang experiencing even kita not arround with them.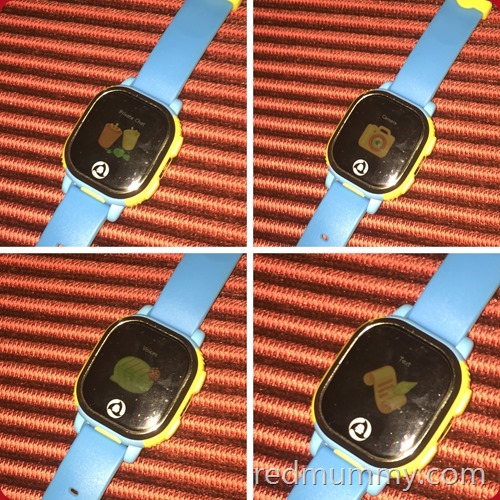 Selain itu of cos this watch can make a call and leave voice message so its okay kalau anak-anak masih don't know how to read and write yet. With MaxisONE Kid ni, kita dapat membuat unlimited calls to 10 assigned phone numbers. Only assigned numbers ya. So they cannot simply call sesapa unless it's set in the phone's contact. Like mine, I set the contact to us both the parents number, telefon rumah, nenek dan atuk diorang plus makcik pakcik diorang la.
So Zeeshan, he'll call semua yang ada dalam phone contact tu hiks. Especially me and his dad la, setiap sejam dia call! Tapi tak perlu risau the bill la sebab ianya ada unlimited calls pakej! Phewww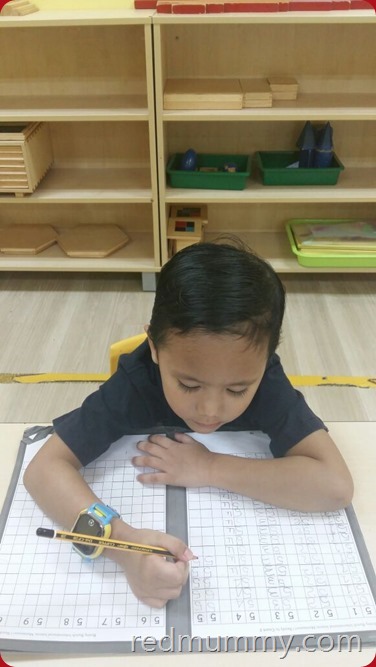 Memanglah kita boleh bagi diorang the normal smartphone kan, tapi kita pun tak mau la diorang terlalu expose dengan smartphone, youtubing memanjang. So this watch memang a perfect solution! Imagine kalau bagi smartphone, for sure Zeeshan tak buat kerja sekolah dia tu!
Tambahan pula dengan adanya unlimited calls to 10 numbers, dengan location trackingnya, safety zone yang kita boleh set serta its camera features, memang terbaik la jam pintar ni 🙂
Even Kakak pun pakai jam ni bila pergi ke sekolah ataupun tuition. Senang dia nak call bila dah habis tuition so ayah dia can fetch her up. Bayangkan kalau bagi smartphone for sure kena rampas dengan cikgu! Or diorang meleka melayan internet.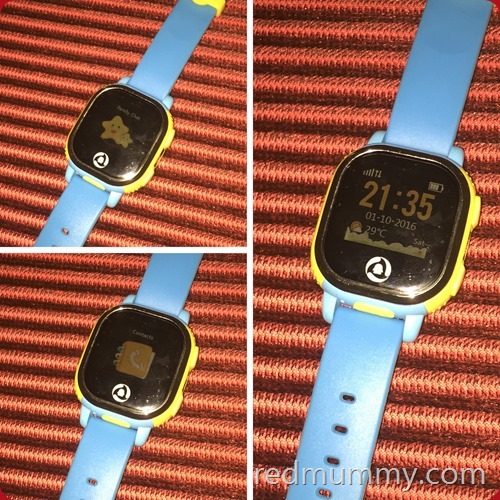 This is really a must have device for our kids. Really give you a peace of mind and worry free. Dan secara tak langsung menjadikan hubungan kita anak-beranak lebih rapat dan rasa close to each other. Apa taknya, Zeeshan setiap sejam akan call mak bapak dia hiks 🙂
Dengan hanya serendah RM58 sebulan, korang boleh memiliki kesemua ini. Personally for me sangat-sangat berbaloi dan mampu milik. Dan yang lebih pentingnya, keselamatan ana-anak lebih terjamin dan kita sebagai ibubapa tak perlu lagi risau ke mana dan apa yang anak-anak buat!
Untuk maklumat lebih lanjut tentang Maxis One Kid ini boleh layari link –
https://www.maxis.com.my/en/personal/plans/postpaid-plans/maxisone-kid.html
Comment:
5