Jun 1 2009 Monday, 9:00 am
The vshub contest was published on April 23rd, 2009. 3 times stickey mode, and today is the final result.
The best part yet to come. Apa lagi contest la. There are 2 prizes for this contest.
1 x CSL Mobile Phone Model M70 Leaf (Dual SIM Dual Standby, Touch Screen, Islamic Features (Azan, Kiblat, Al-Quran), Integrated TV)
1 x RM200 voucher of shipping. This more less about 4kg of shipping weight.
Senang jer nak participate:
1.    register as a vshub member (please see below step by step to register)
2.    jawab soalan2 berikut:
a.    How long can you consolidate your purchases?
b.    How much the shipping cost starts from?
c.    Once you registered, which US state is your US address?
then submit your Member Reference No (HMXXXXX) & the 3 answers at contact red (choose subject VShub Contest). Contest will close within 30days from today!
***********************************************
the box
the mobile plus the casing
dual sim card some more
can watch tv woii! aku dah tried, saje ngetest korang nya hp nih…tp ko tak nampak tv nih coz screen protector CSL tu aku tak cabut, aternya barang korang kan, gilos nak memandai bukak
rugilah kan sapa yang tak participate arituh…
dapat handphone, dapat shopping voucher of shipping ngehngehngehhh…..
ai got the winner oredi
hadiah pun ada dalam tangan aku gak hiksss
vshub – we should meet lah one day, bayangkan 3 kali meeting with vshub, tetiga kali gak sirman je yang jumpa, aku kah yang bz atau merekakah yang tak busy? hahahahahha…btw, this project, this contest is not going to be the last, there will be more entries and contest bout vshub soon later on.
N for the winner, CONGRATULATION TO YOU!!!  PEMENANG sila contact RM over contact red, clearly aku tulih ni, maklumlah kang aku cakap aku pakai lipstick cap ayam terang2 kat gambo lipstick ada gak pi tanya 'kak red pakai lipstick brand apa tuh?' camno le yan tak hangin kan kan kan…hahahaha
ok back to vshub kan, so PEMENANG ADALAH DIPILIH OLEH VSHUB SENDIRI bukan aku, bukan sirman. wpun vshub bagi kuasa veto kat aku, tapi sebab tak nak bias, kang kata kroni je dapatlah adiah, or ngan kata lain kang semua orang2 RM je dapat, so dengan ini VSHUB yang pilih hokeyyyyyyyyyy!
kalau ada bantahan ke apa pasal pemenang bagai, do divert your piket kat vshub. 🙂
nice doing business with you vshub, and to the rest of RM's readers, stay tune for lots of prizes…
**aku sendiri tak dpt hp tu daaaaaaaaaa
**fyi, adiah utk shipping voucher tuh, is dari portion aku, aku tak pakai, so ai let go for the contest, ai have offered PARM earlier, so PARM jangan bilang aku tak bagi korang chance kay… 🙂
On Sat, May 30, 2009 at 12:15 AM, Wong Yee Huei <XXXXXXXX@vshub.com> wrote:
Dear Red and Sirman,

Apologize for such late reply.
Attached is the result using a random number generator application.
18 correct answers are labeled 1 – 18 as per Sirman's list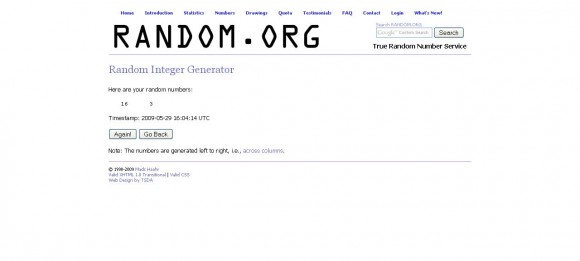 The winners are:
16.      Noor Heidi Binti Md Noh HM000307 – CSL Mobile Phone Model M70 Leaf (Dual SIM Dual Standby, Touch Screen, Islamic Features (Azan, Kiblat,Al-Quran), Integrated TV)
3.      Ahmad Faizal    HM000332 – RM200 voucher of shipping from the U.S. to your doorstep
Thank you so much for your help.
Have a good weekend ahead.
Cheers,
vshub.com
******************************************
To winners, please redeem your present from Redmummy.com via contact red. congratulations!!! untuk yang gagal, jangan jerit kat aku kay, bukan aku yang pilih pemenang, so korang leh cuba lagi, next contest is SIY, thanks again for the participation….

Comment:
3