Jun 19 2009 Friday, 8:00 am
Beri laluan dulu to my Celcom Blackberry for 48hours sticky mode, scroll down utk entry terbaharu kayyy!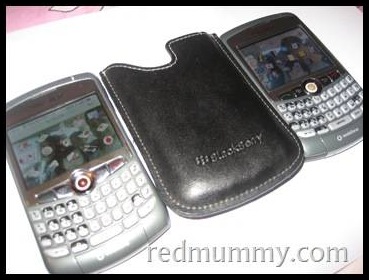 As u all know or might not know, we both, me & sirman are BlackBerry user. Currently ai'm using BlackBerry Curve 8310 with Celcom plan. Tapi sekarang ni tangan cam gatal nak tukar ke Storm la pulak…
Ai'm sure korang wondering apa la yang syok sangat pakai BlackBerry ni? well apart of we the BlackBerry users look elite hehehhee & its cool & slick designs, cuba korang tengok benefits dia ni ha…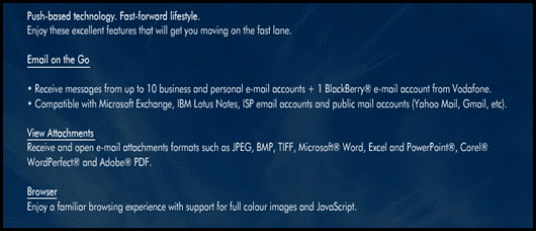 Yang paling ai suka ialah dapat access Email (office emails, redmummy.com emails even yahoo/gmail emails pun easily access) & do Browsing at anytime as well as chitchat with IM in real time. And do you know that BlackBerry users have their own IM community which called BlackBerry Messenger (BBM)? How cool is that?

Sekarang ni the latest model of BlackBerry is Storm. terliur la pulak aku tengok… patutkah aku replace Curve with Storm?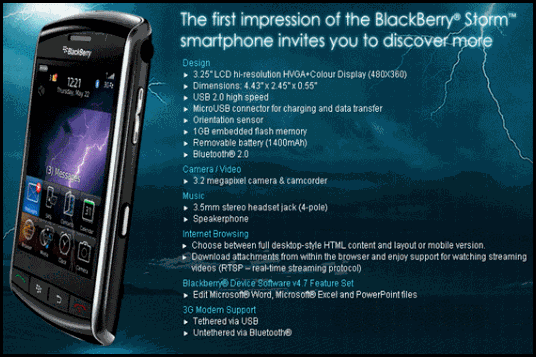 With all the ISPs come up with their own package plan for this gadget, which one should I chose? Ni nak bagitau korang la ni, Celcom now has good offer that gonna make you a happy Storm user 🙂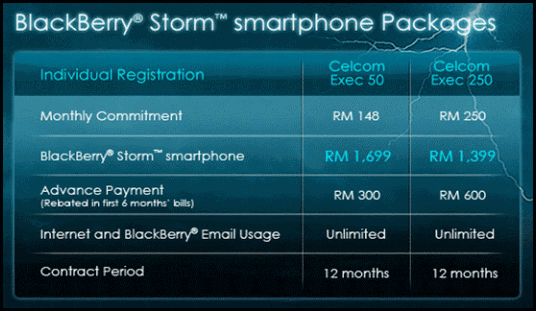 Frankly speaking & ai made some surveys of cos, this is the most affordable plan offered in Malaysia. If you compare with other ISP, some of them are selling at higher price and with 24months contract period some more! Celcom has 2 packages – RM 1,699 and RM1,399 & only with 12 months contract. And with monthly commitment at RM148 or RM250 permonth, you gonna get unlimited Internet & BlackBerry Services usage.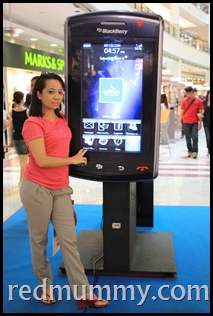 Oohh did ai mention that this Storm has Tactile touch screen also? Ala sama macam any smartphones skrg ni la kan, semua dok pakai touch screen kan tapi phone ni boleh MMS, buat SMS forwarding, boleh edit document, battery boleh tukar2, buat video recording, tukar2 media card, voice dialing dan boleh guna sebagai broadband modem without doing any modification, just out of the box! Takyah susah2 pikir cemana la nak "Unlock" menda ni 😉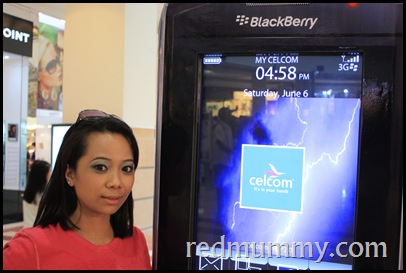 Khidmat pesanan masyarakat Celcom BlackBerry is brought by redmummy.com
Comment:
26