Jun 29 2009 Monday, 8:00 am
STICKY MODE SEHINGGA STOCK HABIS!!!
The pigments, sorry gang dah sold out….tinggal palette jer! grab copek!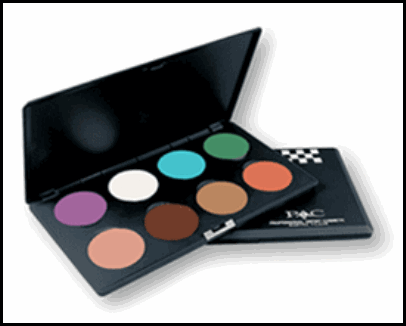 Palette: Matte eyeshadow
Price: RM150
Code: PAC001
Total 4: Left 3 boxes only
1 reserved for Redmummy (aku pun nak lah jugak, dok jual kang aku gak melepas tak dpt)
TINGGAL 3 KOTAK JE OIIIIIIIIIIII!!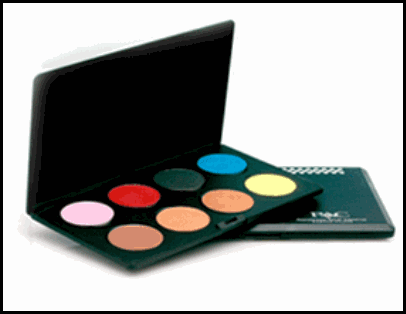 Palette: Pearly eyeshadow
Price: RM150
Code: PAC002
Total 13:  Left 3 boxes only
ADO 3 LAGI BELUM KENA REMBAT, BAIK KORANG AMIK BOOKING NI CEPAT, KALER NI MEMANG IDAMAN RAMAI, TU PASAL SUPPLIER ANTO BANYAK….
Heavy mascara / Make Up Remover (similar to Shu Uemura): Biore Cleansing Oil
Price: RM60
Total of bottles: base on demand
*********************

contoh actual Pearly palette  from my collection:
the Pearly palette
Terms and Conditions:
1. PAC is imported from Jakarta, Indonesia.
2. Biore Cleansing Oil (similar to Shu Uemura) is imported from Singapore.
3. Harga adalah termasuk dengan self pick up, service charges by an anonymous seller. No postal delivery, venue for self collect will be advised later. UPDATE: THERE WILL BE A DELIVERY TO YOUR DOORSTEP,  NO EXTRA CHARGES, BUT ONLY TO LEMBAH KLANG BUYERS!!!
4. This is no longer a pre-book, it s based on while stock last for PAC.
5. Stocks for Biore will be based on demand, ado buyer, ada stock, takdak buyers, no back up stock at all. SO KALAU NAK BIORE CLEANSING OIL, DROP YOUR ORDER NOW, IF NOT jangan komplen barang dah abih baru nak hegeh2 mintak…
6. All items should be delivered by THIS WEEK!!!
7. We only take your pre-booking via Order Form below, personal email or sms or ym will not be entertained. kepada mereka yang suka email2 saya personally, PLEASE FILL UP THE ORDER FORM.
8. All sales are final. No exchangeable, returnable or refundable.
9. Please check your spam box, payment details dah diemailed since last week to your email address. kang ado pulak claim tak dpt email wuiii….
Comment:
7