Aug 13 2009 Thursday, 12:00 am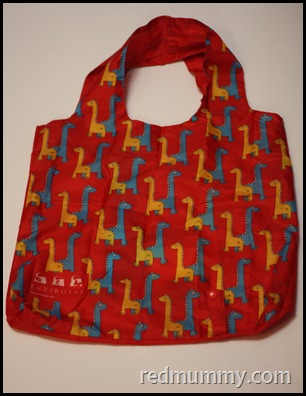 Thelilcaliph is selling a new product in the web
Ni contoh 2 bag merah untuk shopping kita lah. so tak yah lah nak beberat bawak amik plastic bag yang kalo ko pi kat Bodyshop they start to charge RM0.50 per bag. so bawak nih for your shopping, selling at RM24.90. ada macam2 lagi colour kat web Thelilcaliph.com
of course kat blog aku, aku amik yang kaler merah buat korang nya good view huhuuuuuuuuu!
oh saya lari ke sana ke mari pun ngan bag nih, abih sume aku balingkan barang2 aku lam nih, plus my handbag, lenovo bag and shopping bag. aku ni banyak barang nau nak bawak ari2 lah…so
bawak shopping bag gini, ada gaya sket lahhhh
gaya perlu ada, ongkos tarak belakang kira hahahahha!
mau?
ohcop! these 2 designs ni, harganya RM24.90 per piece, boleh amik sampai 20kgs nya berat barang yer. The brand's name is Envirosax kay.
Contact Red lah kalau mau…
Atau!!!
Jumpa saya tuan punya badan di sini….! MIDVALLEY MEGAMALL!!!
There s an exhibition for all parentssssssss! meh lah ramai2 yer pi Midvalley, yes i m coming as well as an invited guest for Thelilcaliph, for my slot waktunya nanti ai announce lagi next week.
Ada booth khas untuk Thelilcaliph, aku dah sertakan kat sini, susahnya pun ko naik je pi expo nih kat midvalley terus je pi attack booth Thelilcaliph yer. Masa ekspo ni segalanya murah turun harga drop gegiler.
Insyallah Jumaat 21st lom Ramadhan yet, so jemputlah maghi ramai2, kalau 22nd and 23rd pulak mmg dah kemungkinan sudah Ramadhan pun boleh gak hangpa mai lagipun 2 hari tu lah saya akan turut sama turun padang untuk beramah mesra ngan korang.
I m officially and participate with the exhibition too, so do drop by to the booth, and say hi to us, Thelilcaliph and RM sendiri kay….leh gak dpt barang2 yang harga runtuh!
Comment:
9