Aug 20 2009 Thursday, 7:00 am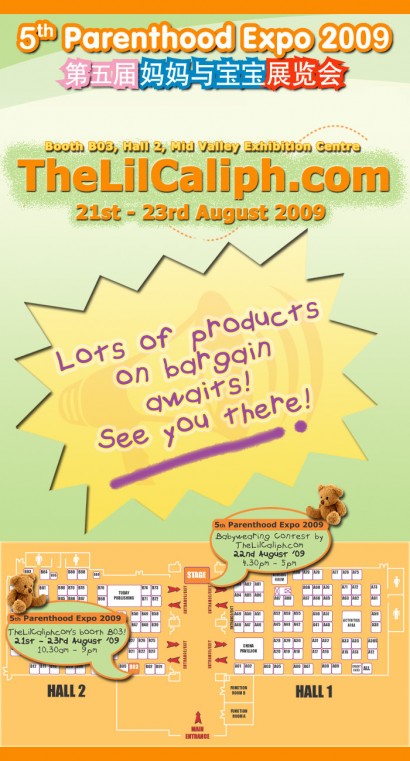 click to enlarge
macam pantun le pulak
Meet Redmummy di Midvalley
sambil beli dan mebeliiiiiiiiiiiiiiiiiii
ok gang, bapak2 ibu2, last week ai told you bout Thelilcaliph bukak booth di Midvalley for this weekend kan. So now, ai nak announce my slot untuk mengembleng tenaga bersama Thelilcaliph.com .Ai know it s ramadhan mood that time, tp takkan korang nak tidur bongkang je kat umah time2 bulan puasa ni, aku sendiri turun padang bekerja, huii Molina ko tak bagi akak rehat kan..
7 ari seminggu aku kena keje kau! OT aaaa….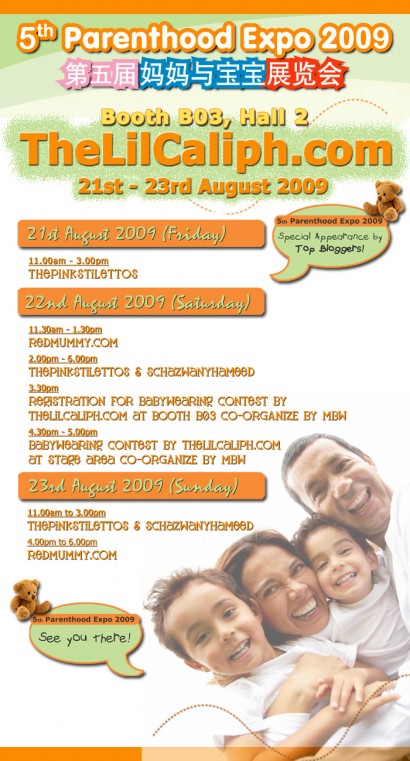 click to enlarge
Slot Redmummy untuk berada sama2 di booth Thelilcaliph.com adalah:
Sabtu 22nd August 2009 at 1130am to 130pm
dan
Ahad 23rd August 2009 at 4pm to 6pm
**************************
Untuk sapa yang hadhir, under the name of RM's readers, dan beli apa2 barang product TheLilCaliph.com waktu saya berjualan di booth nih, ai will personally mark your receipt and pastikan korang ada chance to win holiday package 3D2N di destinasinya aku rahsiakan dulu lar yerrr….
Dah abih tutup kedai, baru aku akan announce sapa winnernya through this blog, bukan kat Midvalley tau, tp terus sahaja langsung dari RM nanti aku announce siapa yang akan dapat itu hotel package.
So, peluang datang hanya sekali kembali utk korang..
1. Meet Redmummy di Midvalley
2. Menang adiah package percutian 3 hari 2 malam
Mau?
kalo mau, mark your calendar and mai sama2 kita ke Midvalley pada hari Sabtu dan Ahad ni. Saya hanya ada di Midvalley pada slot waktu2 tersebut sahaja yer, waktu lain ko datang, ko dapat bau badan aku jer lah.
Ha, pas show aku kuor kat Project Alpha, lagi payah korang nak carik jumpa aku, no more touch and go kat klcc dah, so better korang grab this one final chance, meet Redmummy di Midvalley.
Redmummy to Midvalley is brought by Thelilcaliph.com
Comment:
11