Jun 7 2016 Tuesday, 8:00 am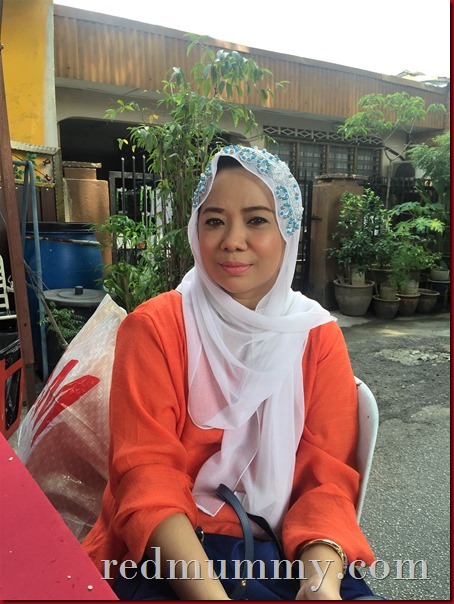 \
besau tong sampah belakang tu yek mami. Bilang si abang…bih tu ngan tu gak ko nak suh mak kau posing.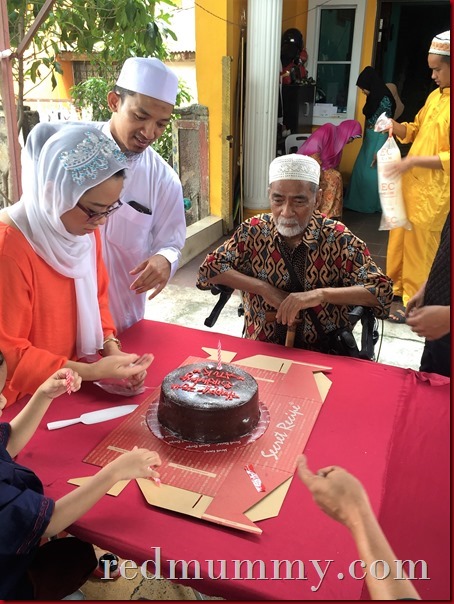 My old man, he looks so sick, as mentioned masih lagi gout. Kenduri doa selamat kat rumah my sister (my parents kan memang dok situ) so sesambil kita meraikan birthday abah yang ke 75, I takde masa le nak baking bagai or even order memana, my time was so hectic sangat, sebelum datang kenduri tu aku dah suh RD singgah jap beli kek waktu amik abang kakak from their tuition classes.
Zeeshan jer yang over tiup lilin bagai pun, dahlah dia masa ni ngah tak berapa nak berpisah ngan makpaknya, melekat manjang. Dah kakak and cousins lain pujuk baru ler dia nak gang main2 ngan depa.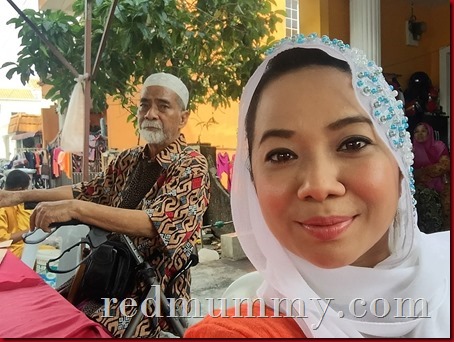 abah begitu kurus, susut sangat berat badan.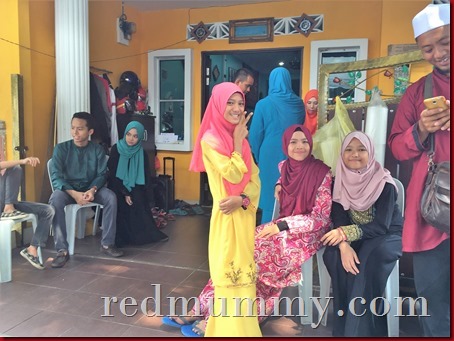 the kids, the anak2 buah…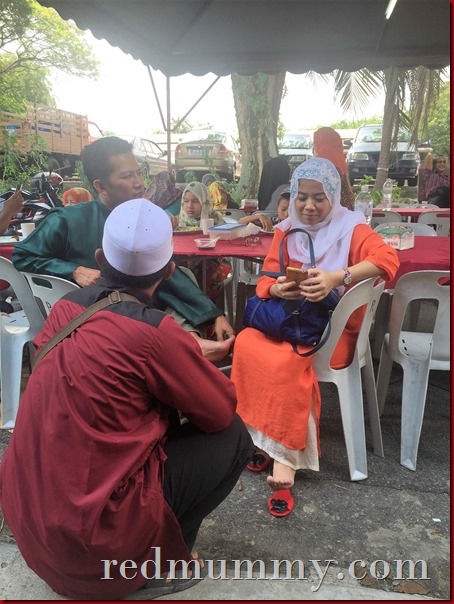 melayan my eldest nephew dengan gambar2 kerjanya…hebat anak buah acik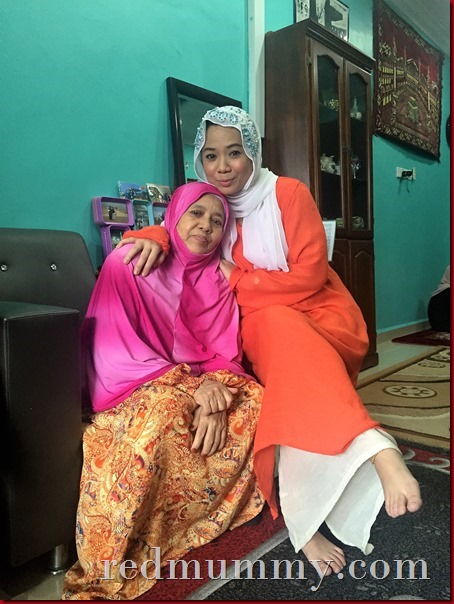 mak masih recovering, so takde harapanlah untuk mak ke umrah lagi bulan puasa ni, bertahun2 mak puasa beraya di sana, so takpelah mak, kesihatan pun penting gak, abah pun sama tak sihat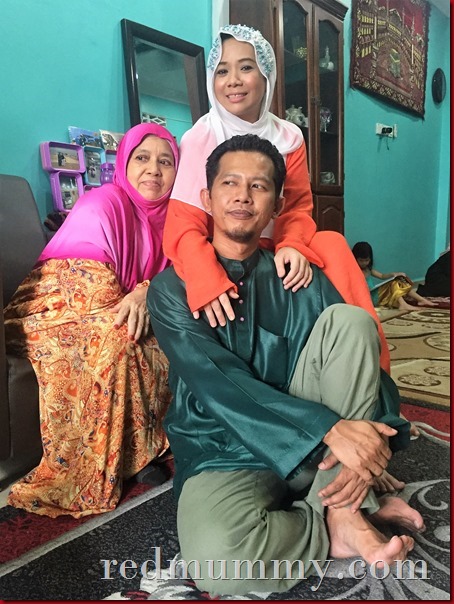 dress oren, macam jubah ni aku ada a few colours. linen material and sangatlah comfyyyyyyyyyyyyyyyyyyyyyyyy!!!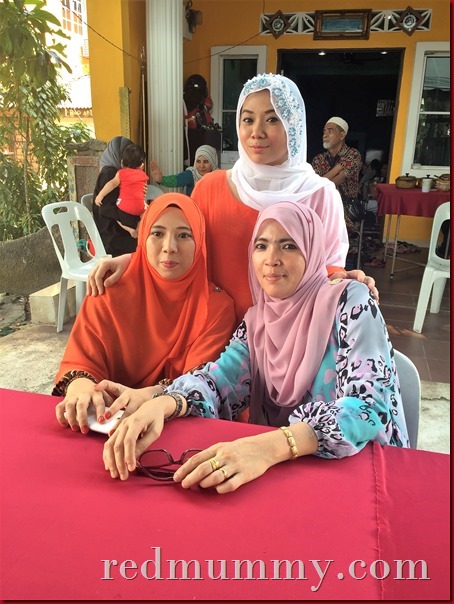 the 3 sisters, miss the catch up the gossip, i had to leave early, banyak tuntutan kerja lain gak perlu berlunasan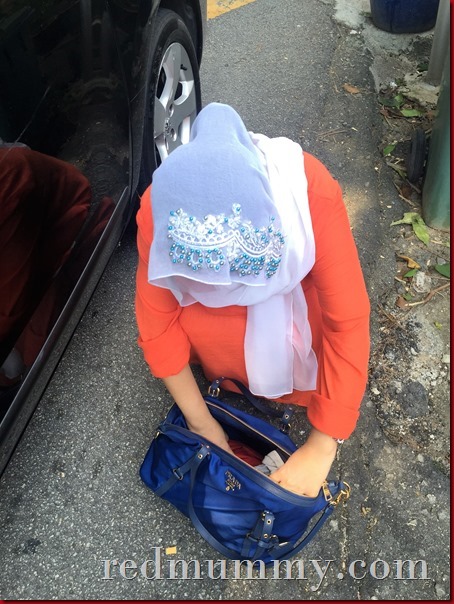 i hate it when masa aku carry handbag bebesau, ada pulak laki aku suh simpankan kunci keter and bila dia mintak, ya hampun nak mengoreknya…..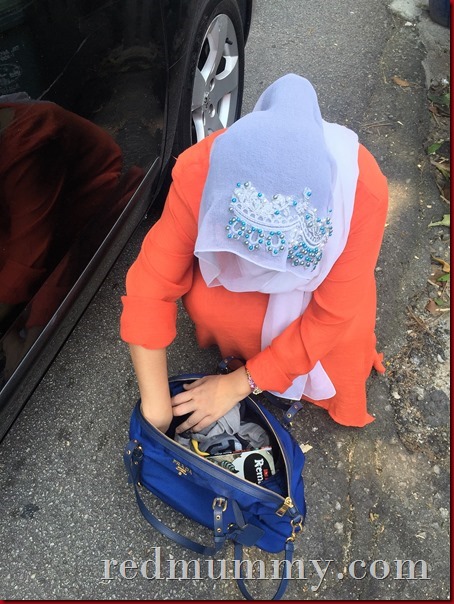 udahlah dalam ni gak ada baju abang (kids baru habis tuition so aku siap2 bawak baju melayu depa and menyalin, and buku depa pun sama ada dalam bag aku hah) semuanya dok pegang tak nak tinggal lam kereta jadi menambah kelambatan dan kehazaban mencarik kunci bapak korang, kecik je laki aku tengok aku kat sini masa nih, lembab benau bininya  mencarik kunci keter, udahlah tengah panas tu. LOL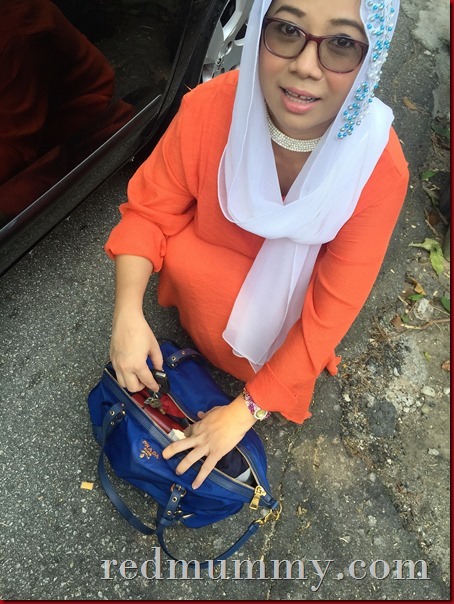 hah jumpaaaaaa dah…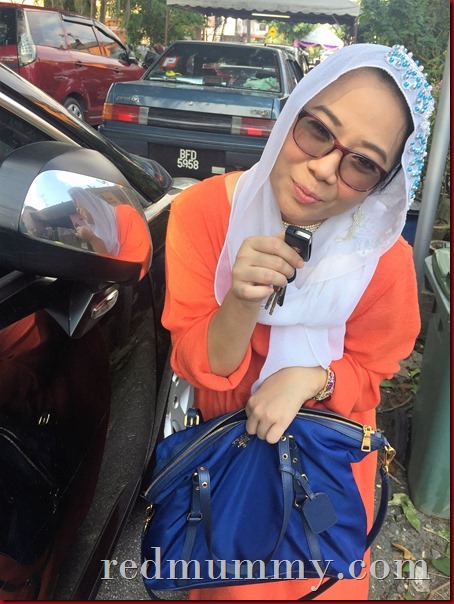 some said ko kak red selamba letak prada atas jalanraya, hah tu lerr, nak mencarik kunci keter punya pasal, pejam mata jer lah. Satu lagi kalau campak hp lam bag besau gini pun akan jadi satu issue gak heh, time tu lah tak jumpa. padahal bukan langkau benau pun.
we went back home, buat kerja rumahlipat baju segala memacam ler,  kerja blog kerja assignments segala pastuh entah camna mata aku kuyuuu jer jam 5pm tu and tetiba aku dah longlai. hahahaha dah membuta. Lagipun rumah sepi, kids memang kita tinggalkan kat rumah my sister, biar yang tua 2 orang tu menolong apa yang patut (subcon ler apa lagik), yang kecik pulak biar dia bersosial sikit ngan cousinsnya, asyik nak berkepit je ngan makpak kau kan…
Apapun, Salam Ramadhan Al Mubarak.
Comment:
6