Jun 6 2016 Monday, 9:00 am
.
.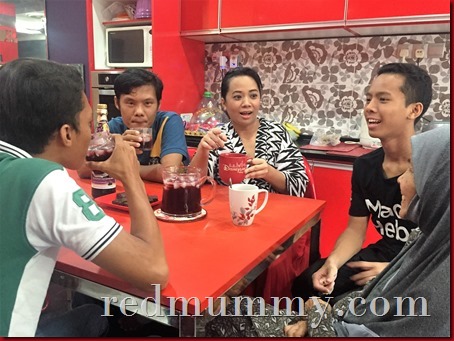 Baru-baru ni kan my mother was admitted kat hospital. Kena buat some operation. Alhamdulillah semuanya berjalan lancar dan lepas beberapa hari mak Akak pun discharge. Syukur sangat semuanya selamat.
So during admission tu my mother in law pun sempat la datang melawat mak Akak tu. Anak buah RD yang drive all the way dari Kapar together with adik RD.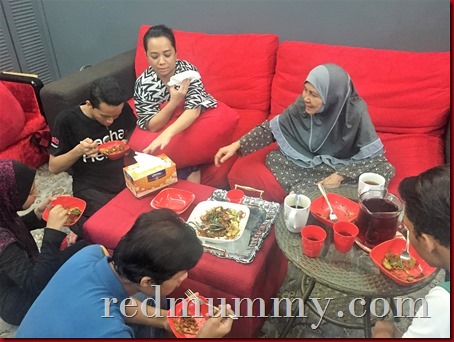 So meriahlah kitorang berborak sakan, dari dapur bawak ke depan. The kids pun suka nenek diorang datang. Ha tu ntah apa lah Zeeshan dok tanya nenek dia tu. Kelakarnya dia panggil nenek ni nenek small, mak Akak pulak dia panggil nenek big hikss.
Abang dan Kakak lagi suka sebab adik RD suka lawan main badminton dengan diorang. Ha ni lepas main badminton la ni, masing-masing kehausan, lapar pun ye gak.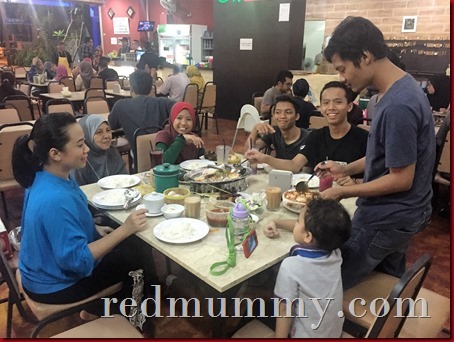 Macam-macam cerita keluar, dari cerita kampung, adik-beradik, berita semasa sampailah citer nak puasa termasuklah juga cerita baju raya yang lum jahit lagi. Memang betul bila berkumpul macam ni memang meriah dan suasana jadi lebih ceria. Lebih-lebih lagi cerita raya zaman masa zaman sekolah dulu. Memang kenangan terindah.
Bercakap pasal puasa pulak, hari ni dah nak start puasa. So macamana persiapan korang? Akak macam biasa la, semua ready. Groceries, barang basah all stock up siap-siap.
Dan biasanya untuk berbuka main dishes memang home cook, makanan sampingan jer macam kuih-muih sebagainya tu baru beli kat pasar Ramadhan. Minuman pula biasanya untuk berbuka ada air panas dan air sejuk. Tu pun buat sendiri kat rumah. Biasanya Akak sediakan air Ribena, lagipun budak-budak memang suka rasa blackcurrants dia. Tak perlu nak tambah gula pun, much better dan senang nak disediakan.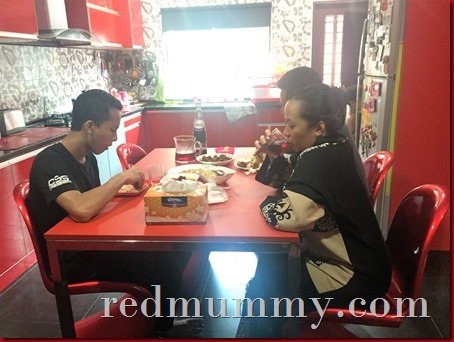 Actually bukan budak-budak jer suka rasa Ribena ni, Akak pun suka gak 🙂 Tambahan pula Ribena menyediakan 100% Vitamin C tanpa menggunakan warna tiruan, pemanis ataupun perisa dan ianya minuman jus buah-buahan yang diperbuat daripada 100% New Zealand blackcurrants.
Ini yang Akak mahukan, bukan sahaja rasanya sedap, tapi sekaligus memberi lebih kebaikan untuk kita terutama anak-anak kita.
Lagipun di bulan Ramadhan ni, kita memerlukan lebih banyak makanan ataupun minuman berkhasiat untuk membantu dalam menjalani ibadah puasa. Kita mungkin biasa, tapi anak-anak wajib kita sediakan yang terbaik kerana sedikit sebanyak dapat meningkatkan daya tenaga dan juga motivasi untuk mereka berpuasa.
Dan personally Akak rasakan Ribena dapat mewujudkan suasana Ramadan dan juga Hari Raya dengan lebih baik dan sihat. Lebih-lebih lagi jika dinikmati ketika bersahur, kerana anak-anak memerlukan lebih tenaga untuk memulakan puasa sehari suntuk nanti.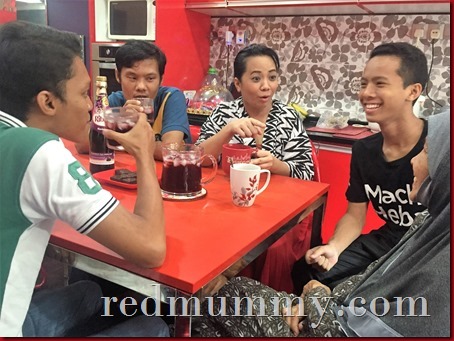 Macamana pula dengan #RibenaMoments korang? Harap ianya ceria, gembira dan terindah 🙂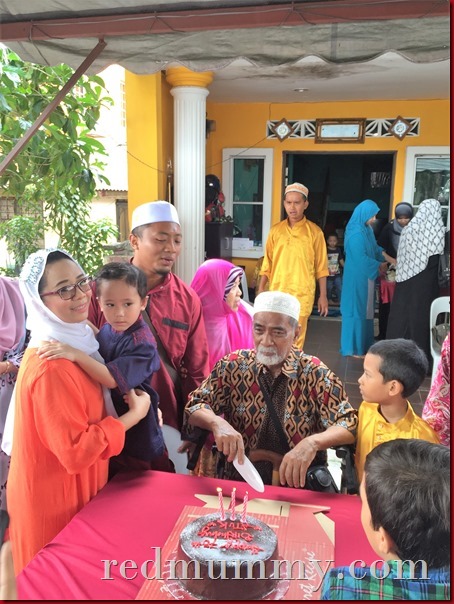 Untuk Akak, any moment with family is #AlwaysGood, especially bila cerita-cerita lama diungkit kembali memang mencuit hati dan memori dan lebih-lebih lagi jika dilengkapi dengan minuman kegemaran ramai ni, that's my #RibenaMoments. And 30 days of fasting is my #30DaysOfGoodness with Ribena especially anak-anak yang looking forward untuk berpuasa.
Selamat  berpuasa semua dan jangan lupa berbuka dan bersahur dengan Ribena yang 100% berkhasiat dan semestinya disukai ramai 🙂
Comment:
9