Jun 2 2016 Thursday, 8:00 am
Korang ingat tak (readers lama sure ingat) yang kisah my dapur gas kat rumah lama rosak and RD rushed pergi beli malam tu gak when the shop was about to tarik tutup pintu jer….very the dramatic betul. dia ler jugak yang pasangkan segala bagai.
So our hob and hood di Red House, considered baru ler, not even a year. So past few months dah mula rosak one by one. Ada 3 hobs, memula yang kanan, pastu yang kiri dah mula tak menyala. Imagine aku kena masak dengan yang tengah api kecik tu. Yang kiri tu masih bernyawa lagilah if over the weekend kan (RD pasangkan donno how bagai).
So paling buat aku dah naik darah bila yelah this week kan kakak ada class full day so i need to prepare bekal yang lebih sikit lah (bear in mind all of my kids tak pernah beli kat kantin sekolah, chinese school mar…).
Bayangnkan the api kiri kanan tak leh nak jalan gak and kena pakai api kecik. Next week is already ramadhan and i need to pong pang masak for the sahur buka puasa, mana boleh dengan api kecik ni heh, adalah tidak wajar.
Dan aku kalau dah hangin aku bebel2 kat laki aku ler. wassap dia yang ngah keje, suh dia pi beli baru by esok gak, gantikan.
But pastu malam tu aku mcm terpikir takkan le belum setahun dah nak ganti baru, banyak le cantikkan. So aku google here and there (yang aku dok suruh laki aku siasat berbulan dulu tak dibuatnya), rupanya ada service gas dapur.
Jadi aku tanya member aku, tanya adik aku, dapat le 2,3 contacts, malam tu gak aku tepon depa booking suh datang esok pagi nya gak.
hah kau! Aku suruh laki aku contact, dia jawab 'ok esok i callkan'
hallooooooooooooo, nak aku hangin lagi ker, esok nak call bila orang tu nak datang, so aku take over ler lagi molek, lagi cepat, i cannot tahan already, malam tu gak aku dapat orang, esoknya orang tu datang.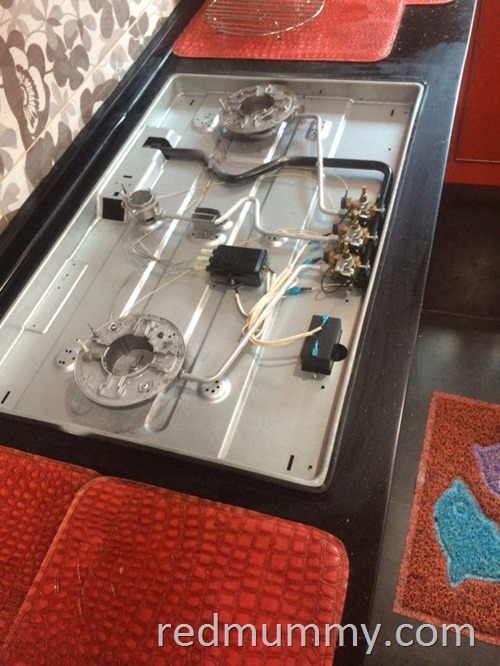 .
habis dia bukaknya!
memang le sebelum ni laki aku dah godam dalamnya tapi tak le sedeep macam nih, so bila dah tau punca bagai, kena tukar maknek bagai, barulah tau why segala. Kan air and minyak yang kita masak tu yang tumpah2 kat dalam hob tuh, masuk ke dalam bagai, so dalamnya jadi berkarat (ye walaupun blom setahun). Itu puncanya.
Tapi selama setahun masak ni pun, aku masak weekend jer (weekdays jarang sangat) coz mak aku yang masak, 2,3 weeks ni je yang mak aku tak masak dah coz mak aku tak sihat kan, so aku le yang masaknya.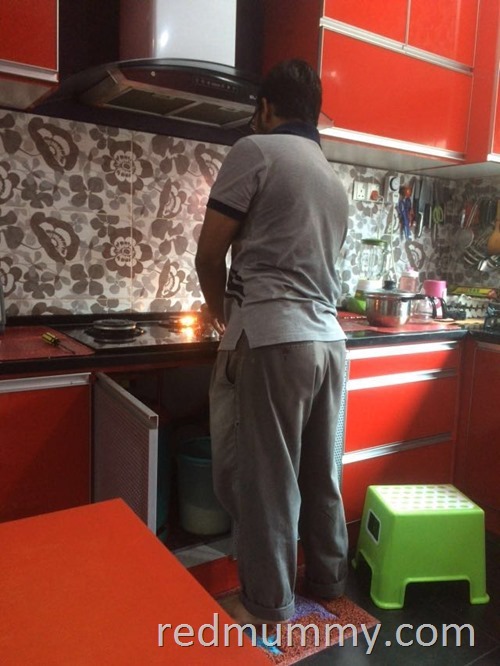 Lepas 2 jam dia godek godam bagai segala, barulah sihat walafiat my dapur gas.
Nasib baik ler aku sedar diri akal panjang untuk panggil service man ni instead of beli baru
lagipun laki aku malas nak dengar tazkirah bininya bebel pasal dapur gas dia jawab je ler, ok ai ll buy a new one tomorrow
dari ko poi beli dapur gas baru yang lom setahun usianya baik le aku makan duit ko tu heh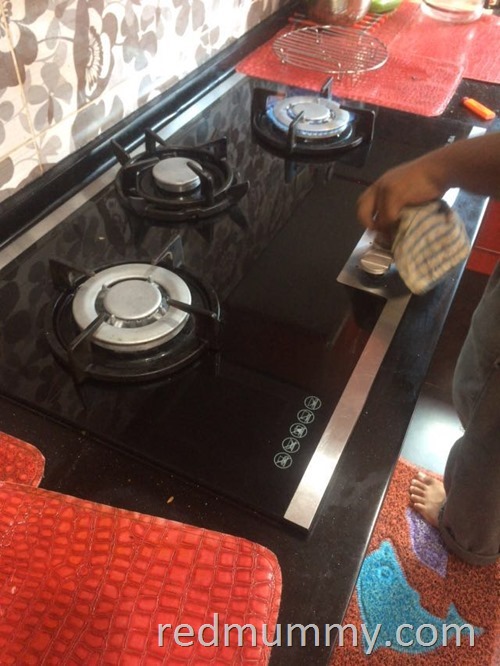 dan baik pulih sudah the dapur gas. engkau kalau tak sihat lagi aku dah planned dah nak amik yang brand lain yang jenis lagi cun melecun hah ko jangan nak buat hal lagik yek. Raya nak dekat nih, aku nak buat rendang ketupat segala kang.
paling penting for masak2 bukak puasa tu ler, aku jenis pantas cepat, mana boleh tunggu sesatu lauk masak, mesti nak sekali rap 3 dapur nak pakai. ai is cannot ler seselow niiii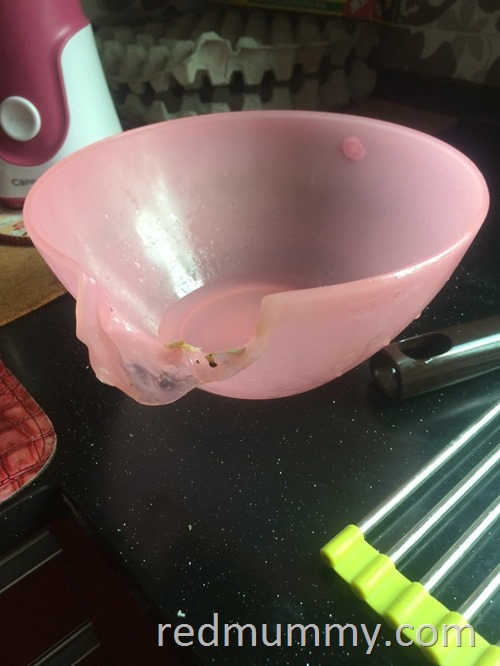 dan 5 minit lepas dapur gas tu baik pulih, abang goreng keropok. Dan hasilnya, too closed ngan dapur gas, habis mak kau punya mangkuk fav. Walaupun mangkuk ni biasa2 jer but usianya dah over 15 years kot, dan kita surely ada yang mangkuk fav kita kan, hah ni salah satunya. abang ooo abang, api kuat benau ko buat bang oiiii
Service dapur gas tu was RM200, 2 jam, termasuk spare part yang dia tukar ganti segala, If lah kan aku tau ada service gini dari 6 bulan lepas aku dah panggil, eiiii, encik suami pun sama, bini dah berzikir berbulan2 pun dia buat pokak yooo…
kalau lebih 5 taun ke engkau jahanam aku tak kisah gak beli baru kan, ini baru sangat heh.
Oh apapun, hari ini, 2 June, genap setahun kami berpindah dah menetap di Red House. Today was the day. Happy Anniversary Red House 🙂 .
PLEASE STOP CALLING/WHATSAPP ME FOR THE DAPUR GAS REPAIRMAN'S DETAILS,  KINDLY GOOGLE YOURSELF. I WONT BE ENTERTAINING ANYMORE CALLS/MESSAGES ON THIS. THANK YOU.
Comment:
16