Jun 1 2016 Wednesday, 8:00 am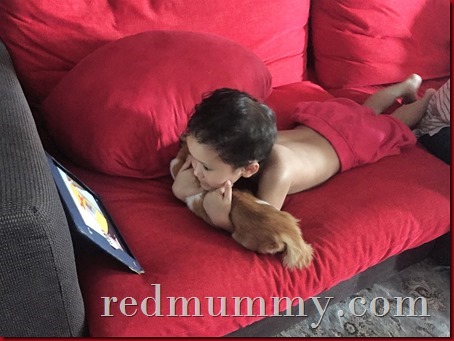 Zeeshan and his bestfren. Bila depa 2 main, tak leh tinggalkan coz Zeeshan agak rough ngan Kathy tuh. Cara dia dukung pun masih lagi tak betul hahahaha, macam tu le dia dokong dak kecik tuh yek…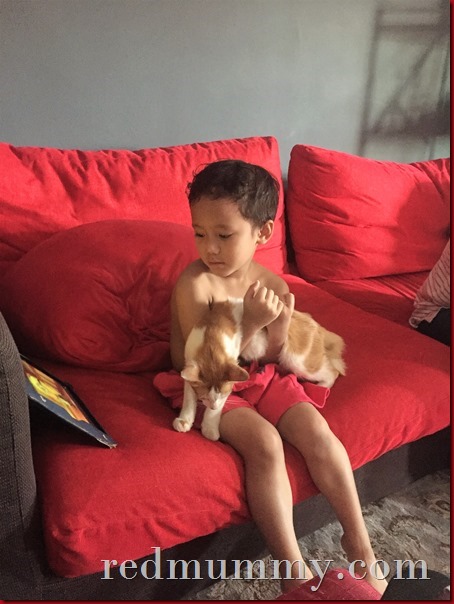 Kathy ni aku rasa masa dia belum datang Red House dia adalah makan makanan biasa yang manusia makan, coz asal dia kat dapur je dia punya mengiau wohai. So bila kita bagi ikan ke ayam memang kenyang suka btul dia makan, but if the cat food yang kita hidang tu, dia makan2 ler gak but kalau dapat ikan sebelah itu lagi dia bedalnya.
Sekarang dedua dah gang. Aminah dah boleh terima le Kathy at the house, Kathy pun dah tau cara mana hidup dalam Red House, the rules is no wiwi shishi yakyak di Red House, maybe dia dah tengok cara Aminah bawak diri. Bila kita panggil ko masuk, hah masa tu bolehlah kalian berjimba dalam rumah. if not kena dok kat porch ler…
Aminah as you tengok, akan suka membuta di dalam rumah asal ada peluang. Hari tu my family pergi tengok X-Men (tinggal aku ngan Zeeshan jer) sampai ke dapur dia dok tidur teman aku kemas dapur. Elok je perangai budak nih.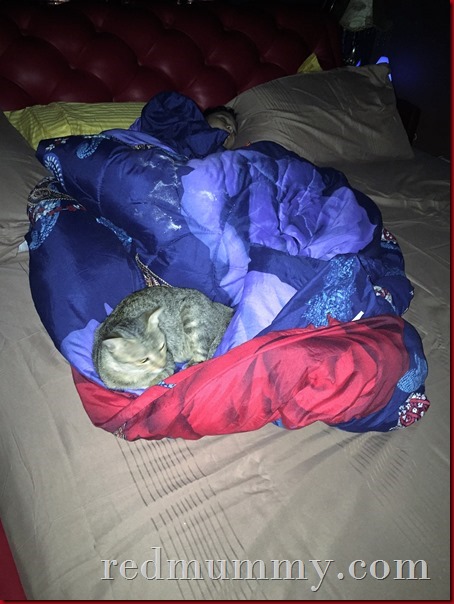 Ini dia lari dari bilik abang, teman Zeeshan tidur, coz ada aircond. Dia pun pencinta aircond gak si Aminah nih yek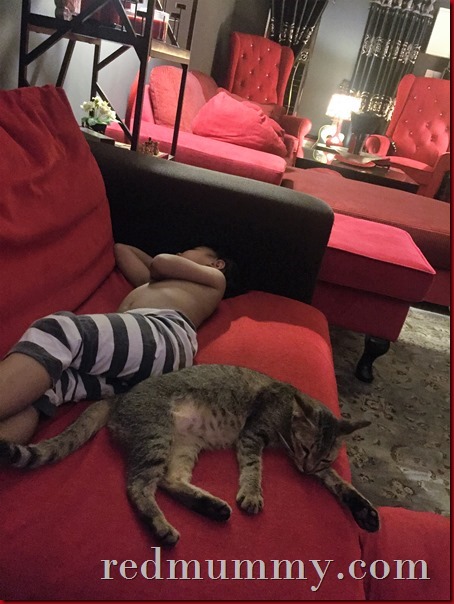 For Kathy dia tak suka tidur atas sofa, dia suka tidur celah atas lantai sejuk gamaknya…ini dedua dah terbungkang while aku ngah buat keje blog, malam minggu.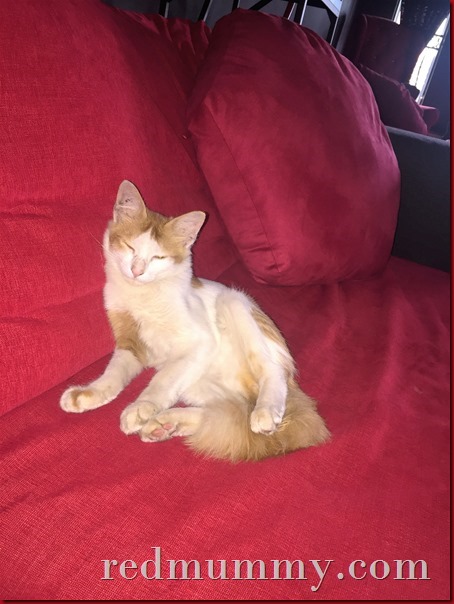 Dan kisahnya last week kami hilang Kathy for about 2 days. Last aku tengok dia waktu pergi kerja but pastuh semua tak nampak dia dah. I was so worried makan minum dia, kalau orang amik tu mungkin kita akan terasa jugaklah but kot le dia sesat bagai. Selepas 24jam tak balik jugak rumah, Abang buat round satu taman. In fact aku dah bagitau guard of our taman to look around gak, jejiran sebelah2 aku pun aku dah siasat. Masih takde yang nampak.
Rupanya abang jumpa dia kat satu rumah ni yang tengah reno, dia dok situ, sesat sangat ler tu, satu lorong jalan kita pun. Abang angkut dia bawak balik, dia punya makannnnnnnnnnnnnnnn ngap ngap ngap, hah melapau ko yek.
Sila belajar yek, bau lebih sikit Red House tuh ko jangan ler asyik hilang jer, boleh luruh jantung mak merah Kathy oi…specially Abang, apatah lagi Zeeshan.
By the way, abang baru siasat, Kathy is actually a jantan hahahaha…ater nama kamu Kathy, biak pi ler heh.
Comment:
3