May 31 2016 Tuesday, 8:00 am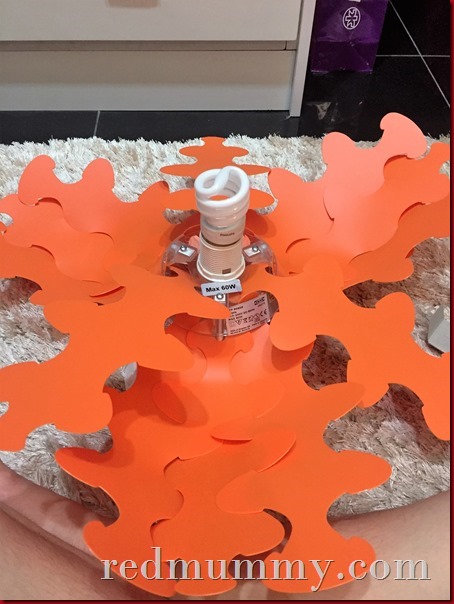 Hari tu aku pi IKEA lagi, beli baranglah memacam, but one of the barang tu ni hah lampu DIY oren nih, for Kakak's room. I wanted to get their red but mos tof the red lampu ikea tu semua aku ada dah, so aku amik ler menatang nih. Hish, kesal giler. Kena DIY pulak. I know that i m not good in DIY thingy nih, the husband is the best person to do but I want to challenge myself a bitlah.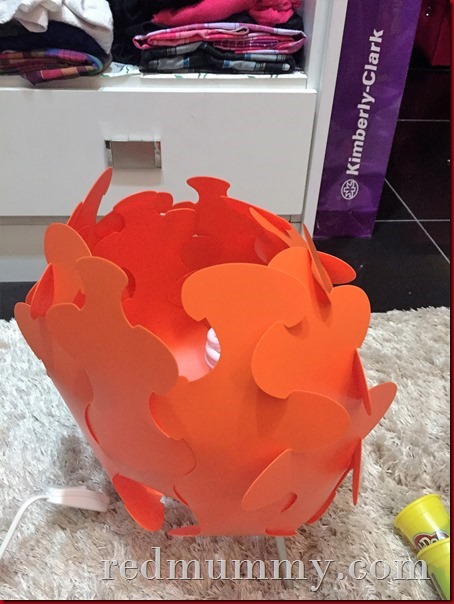 Why la senget benget huwaaaaa! told ya i m not good in this.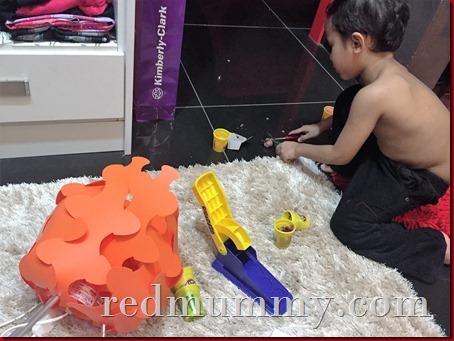 so for an hour, aku dok buat le kejekan lampu ni dok click click click panelnya pun masih gak not up to standard gak. Tak bulat at all. Membujur. grr. Bertemankan Zeeshan dok main playdoh (habis bersepah ko main dik, mak kau gak yang kena kemaskan).
Dah habis buat pun Zeeshan dok tanya, jadi tak?
Tak jadi la Shan, why senget?
Oooo sian mummy
hahaha sian katanya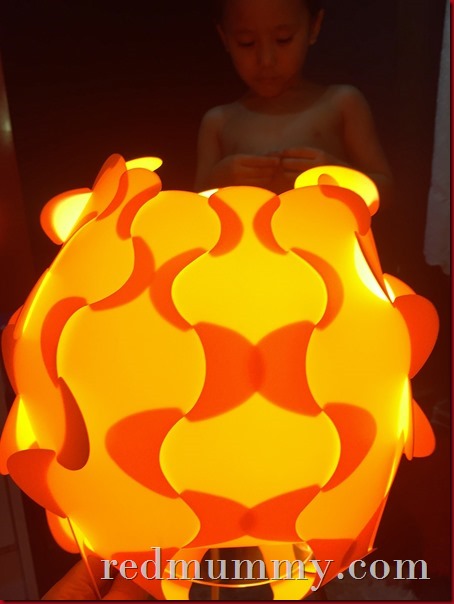 jadi tak membulat masih membujur makanya aku tutup kedai, over to bapaknya ler nanti…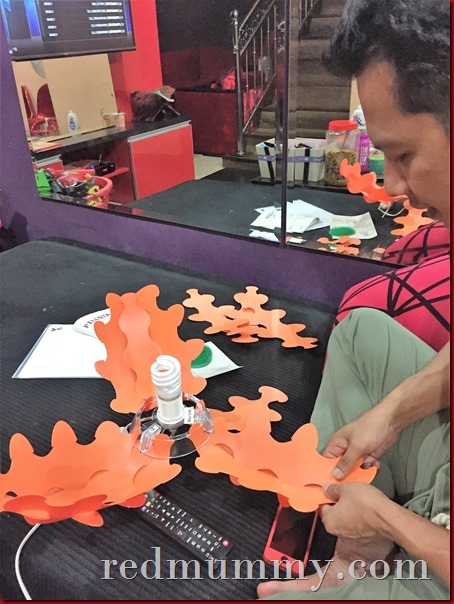 dan bapaknya sok lusanya took over, dia bukak balik semua yang aku dah click click tuh. Hish. sangat menjatuhkan saham mak kau jer. Katanya aku tak ikut arahan the book tuh, eii aku ikut ler…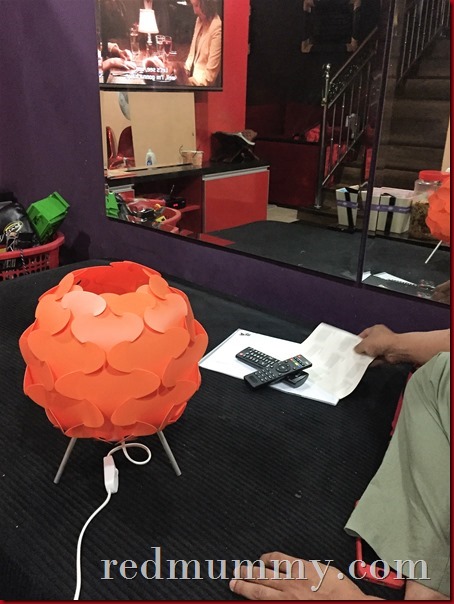 dan very fast one dah siap jadik bulat cantik. Hemm…kita tahu le tahap level kita dah kan, bebenda DIY ni aku memang takkan pass lah, kalau dalam scala 10, mungkin 3,4 je jadik lelainnya memang hancur. Ada gak meja2 yang aku pasang sendiri pun, yang kena keketuk DIY sendiri pun, senget benget. Ada 2 meja letak barang make up Zeeshan tuh, tak yah paku pun, just sesumbat, pun senget, kakak datang tolong baru ler jadik.
The next day after aku pergi IKEA, laki aku pi sambung carik lampu segala kan, dia jumpa lampu tidur yang lagi murah than this and cantik sangat, but not red ler. Should have taken that one instead of buying this oren ngeng nih. But apapun, skang dah lawa so bilik kakak memerah le malam tidurnya. I gave a pair of lampu tidur yang laki aku jumpa tu, to my dad for his birthday present hehehe…bolehlah tu bah, lain sikit hadiah birthday taun nih.
Comment:
5