Nov 7 2016 Monday, 8:00 am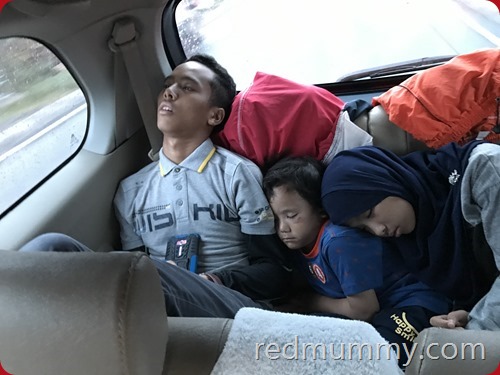 Kesinambungan dari our shopping trip sebelum entry nih, bebudak tidur 3 serangkai hah macam  ni coz maknya sorang pulun tidur kat kerusi tengah gak. Ada sejam gak lah minus plus nak ke waterfall. The plan is memang hari tu untuk waterfall sahaja, jadi tu yang jadi complete our Lombok trip ni ngan segala jenis air mandian.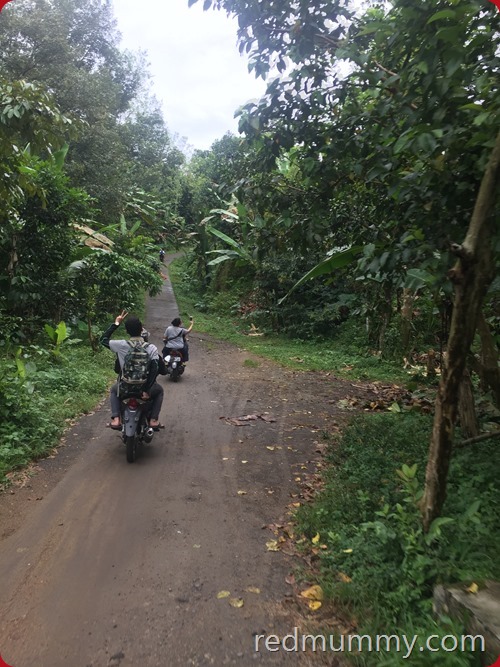 this is us for 4 bikes (30k rupiah per bike), Zeeshan naik dengan ayahnya. Untuk me and Kakak coz we refused to use the male bikers so kami dapat female bikers lah. Depa memang ada options that. Memang elok sangat ler kita insist gak nak pakai female rider coz jalan dari entrance untuk ke waterfall adalah sangat mencabar.
In fact depa tak bagi RD bawak one of the bikes coz ada yang curam dan lecak sangat. Takut 'kecelakaan' jugak coz tak biasa dengan jalan2 kecil nih.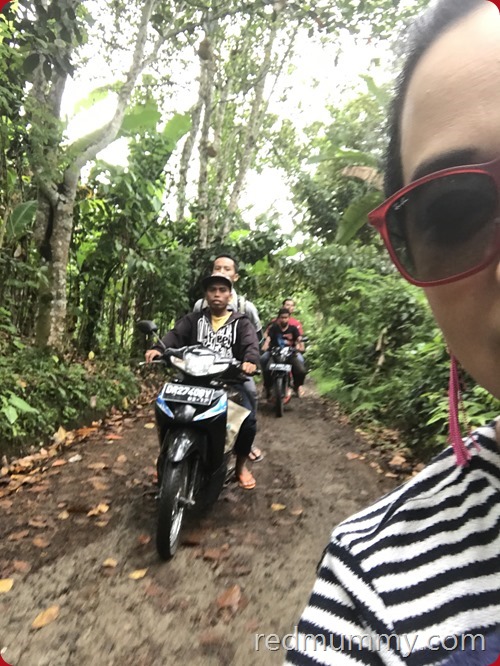 i think by motorbike dari entrance to the waterfall is tak sampai 10minit macam tuh.
Ada a few waterfalls di Lombok yang boleh kita pergi but kami pilih ni coz ini yang paling 'tak renyah'. Some waterfalls you kena jalan sampai berpuluh2 minit untuk dari entrance, ada yang berejam pun ye. Tak sangguplah. In fact masa awal2 amik package ni akak cakap kat t/g yang no waterfall at all but if that s the way kita dah rugi banyak tempat yang patut dituju
So kita pilih waterfall nih, Benang Kelambu Waterfall. Selain jarak dari entrance tak jauh sangat tapi menggunakan motorsikal, is the best way.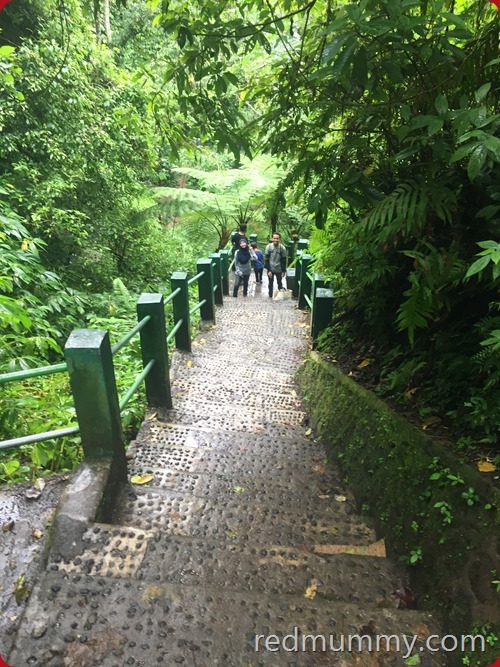 cuma tang tangga ni yang kita terlupa. Katanya tangganya tak banyak, sedang2 sahaja. Tapi sedang2 gaponya hahahaha….oh meng. Ini gambar bukan takat tangga ni jer, ada berbelok2 lagik dik oit….Untuk yang dah lama tak exercise bila kena turun naik tangga gini, pancit jugak hoh.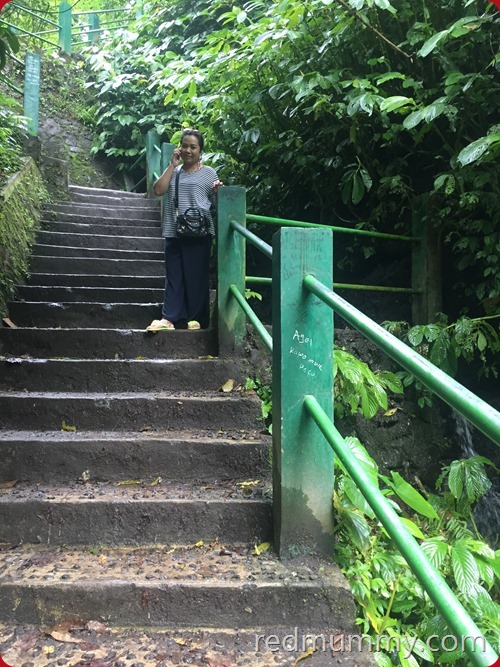 layan 'hal ehwal kerja di Lombok gak'
so untuk turun tangga ni mungkin kalau budak2 macam anak2 aku tu, can settle within 15min kot, orang muda but for me, i was like the last person to sampai ke tanah ratanya hahahaa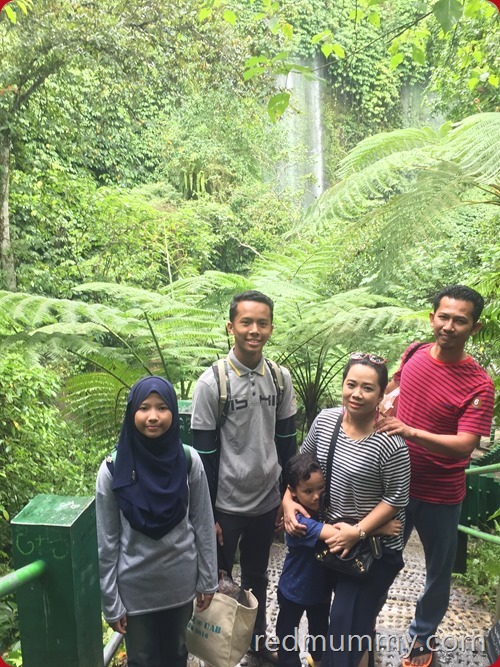 bergabung di tangga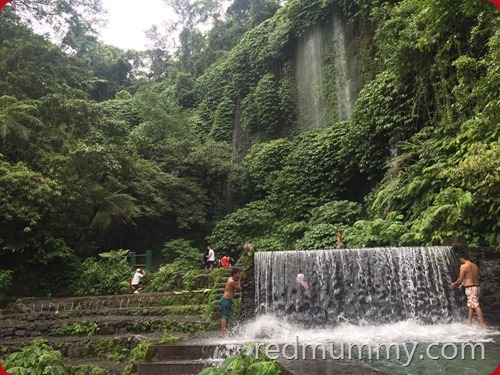 so ini dari pandangan bawah. waterfall dia bertingkat2…dan sangatttttttttttttttttttttttttttttttttttttttttttt sejuk!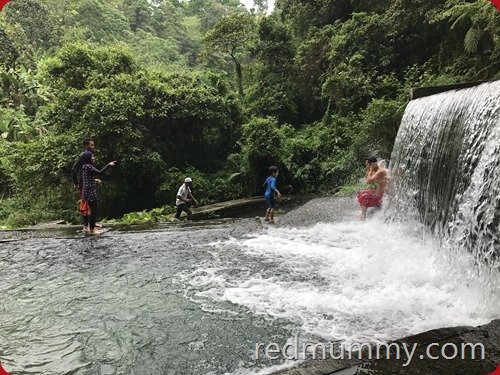 4 beranak tu bermandian, one of the bikers yang bawak kita, jadi t/guide di sini. He will jaga barang2 you or jadi photographer. Oh the other bikers yang hantar kita pun tunggu kat atas, depa tau most tourists datang sini takkan dok berejam2 pun. Yelah sejuk kematuuuu airnya heh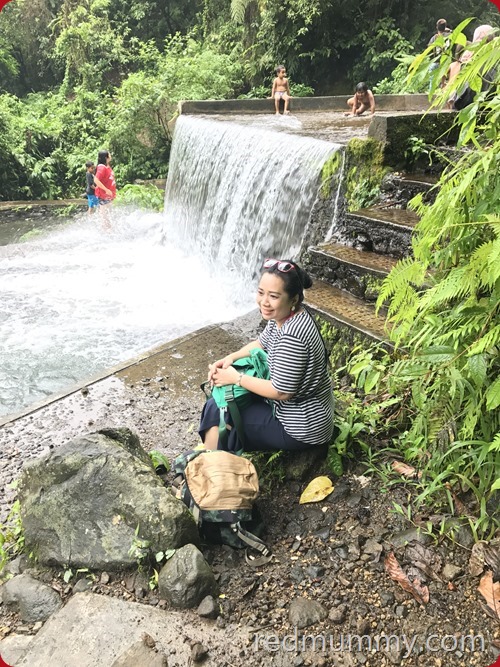 but the t/guide yang ikut tu cuma jaga barang2 kain baju kami yang bergantungan coz for the bags sume aku yang usung jaga coz macam biasalah aku tak suka rerenyah nih. Air laut tak suka air sungai tak suka perigi lagi ler, pool pun maleh hehehehe….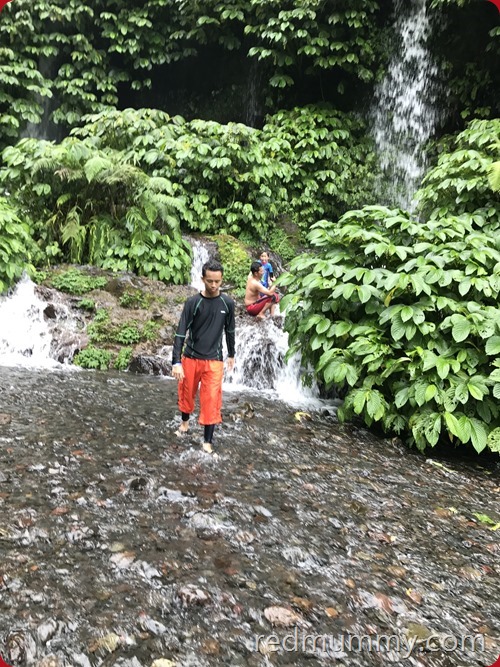 semua tingkat waterfalls tu depa hayun naik. airnya macam yang abang ngah jalan ni memang cetek tapi ko punya gigil ler tahan sejuk dia….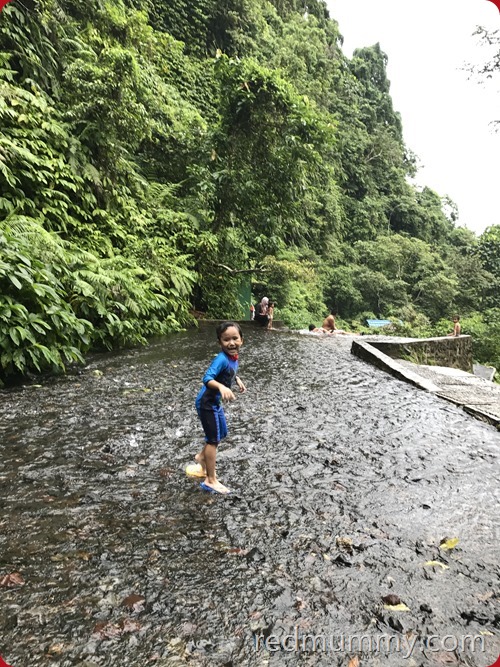 nak jalan tak pakai sandals budak ni pastu tak tahan batu…mintak gak sandals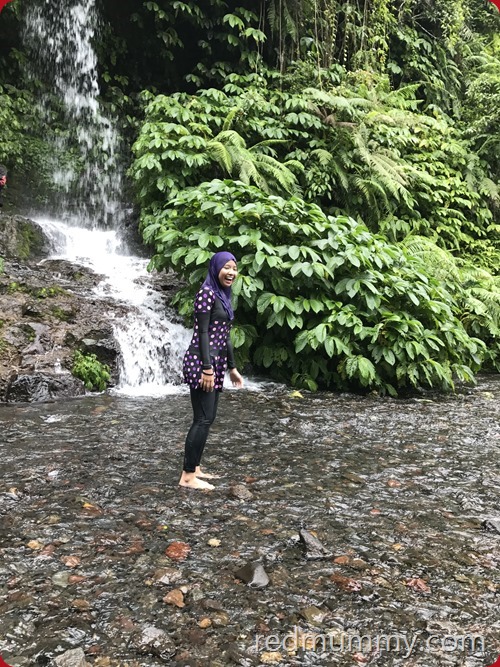 mandilah hangpa sesuka hati….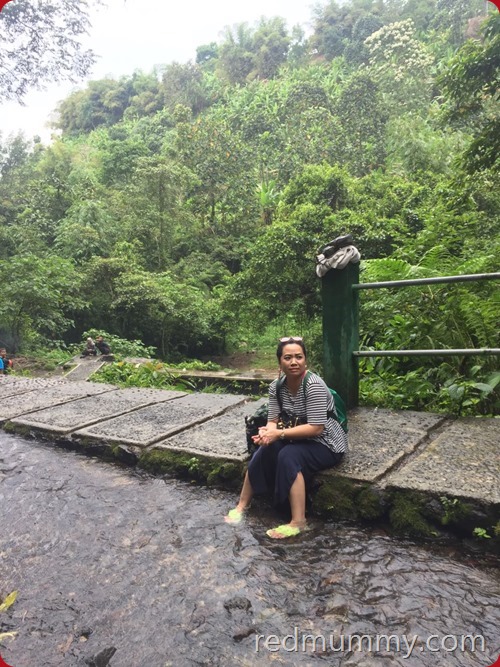 ai hanya letak kaki kat air jer…pun dah kira hebat hiksss….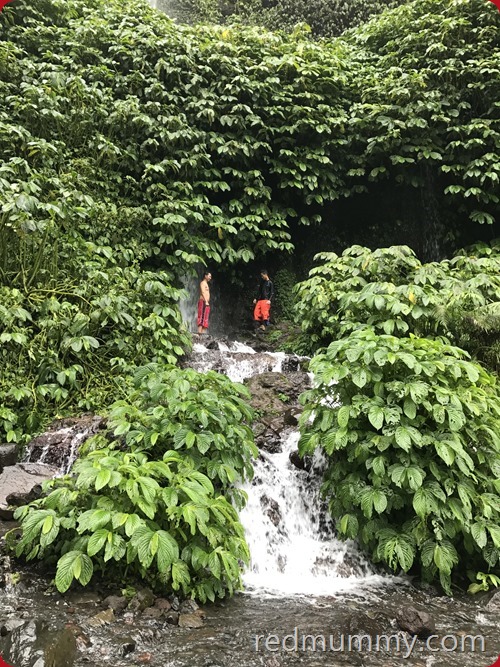 ini puncak tak berapa tinggi depa naik….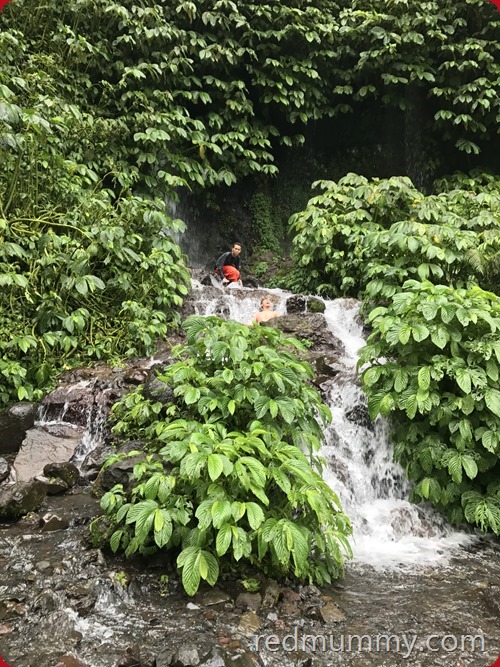 sodapnya apak kauuuu bersiram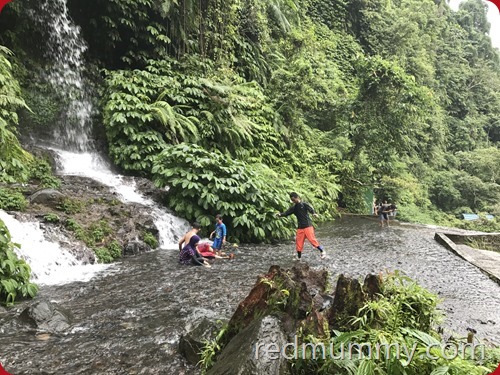 agak2 depa dah lama mandi, aku kena make a move. coz knowing nak panjat tetangga balik ke atas, ada kemungkinan aku akan sangat slowwwwwwww so laki akupun suh gak aku jalan dulu. Pepelan jalan. Jadi aku bawak the bags sikit and tinggalkan depa and jalan slowly panjat tangga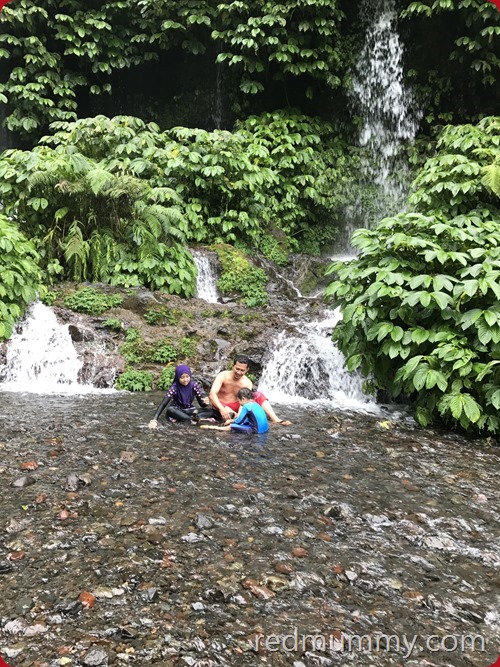 syoknessnyaaaaa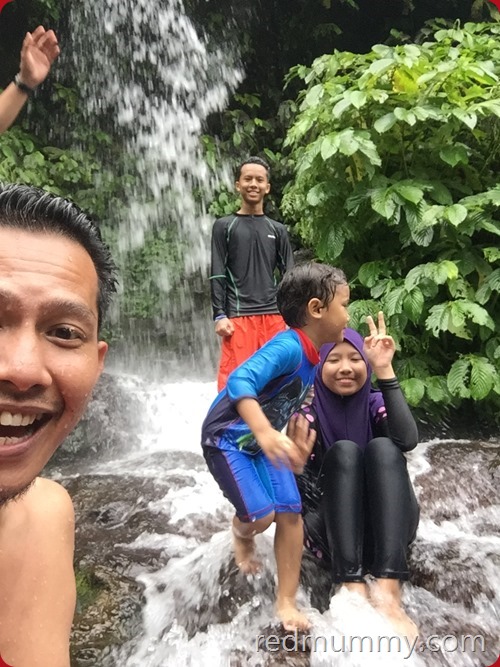 ada member aku cakap I was so rugi tak bermandian sama. Macam ni lah. ada orang suka ini, suka tu. Ada orang suka makan ayam tak suka ikan, betul tak? Ada orang leh jadi blogger, ada orang die hard nak jadi blogger but failed 😛 . Jadi macam ni lah aku, korang suka memandai laut sungai pool sumer tu, but I dont like. So takde kerugian pun, kita tekak selera asing2. Semua tu aku dah merasa dah lalui so tak de rasa nak mengulang kembali, ini masa untuk anak2, jadi as long as depa happy best seronok, that s the point of the holiday 🙂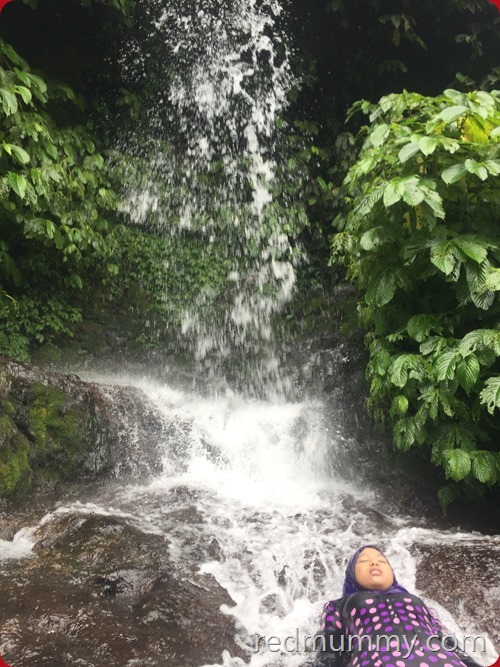 oi tido ke kak….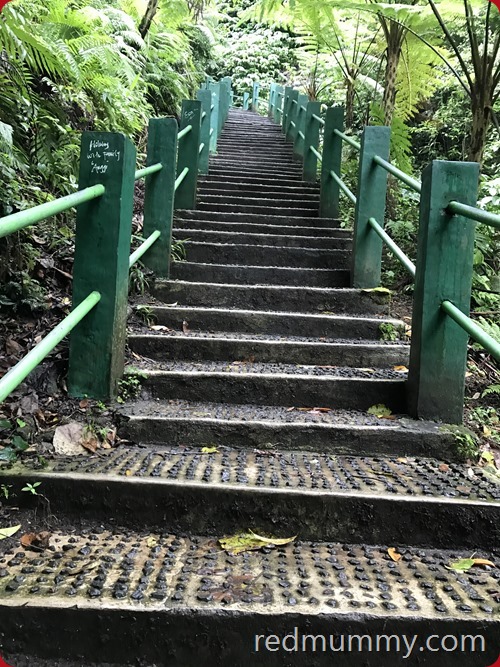 antara 175 steps of tangga yang aku kena daki.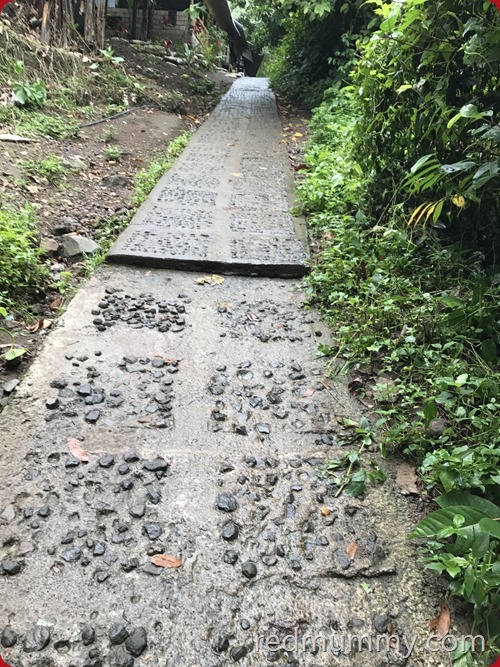 dan juga jalan batu bukit begini, coz takde steps so tak tau nak kira camner….hahahahaha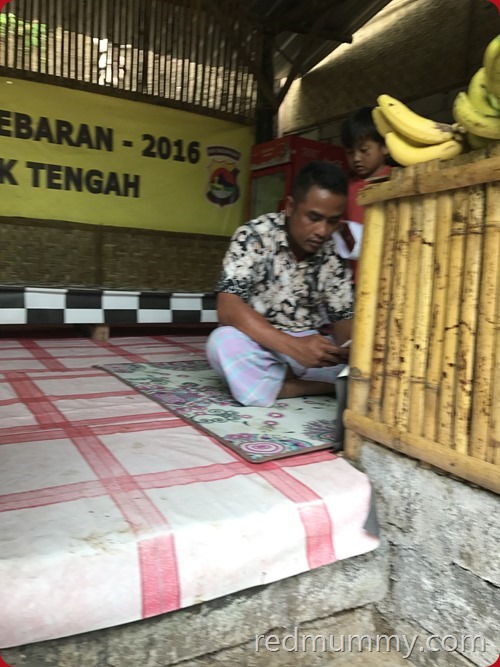 sampai gak ke puncak dengan mencungapnya….siap masa aku ngah jalan sorang2 naik tu, ada 4 sekawan nih dok gelak je tengok aku jalan pepelan naik atas (depa nak menurun).
So Abang ni pernah kerja kat Malaysia, bila isterinya offered air2 depa yang aku tak berapa gemar (in cans) terus dia suh bininya buatkan teh o ais fresh. Pandai dia pikir otak orang Malaysia kot…..Sambil borak2 ngan dia lakibini and few orang2 kampung di waterfall nih, dia cerita lah if kalau ada kaki sakit, yang tak boleh berjalan ke hapa, datanglah bawak ke waterfall ni. Ramai orang amalkan tuh..ini katanya lah. Ramai orang Cina Malaysia datang sini gak untuk berubat ke hapa kat air terjun tuh. Wallahualam.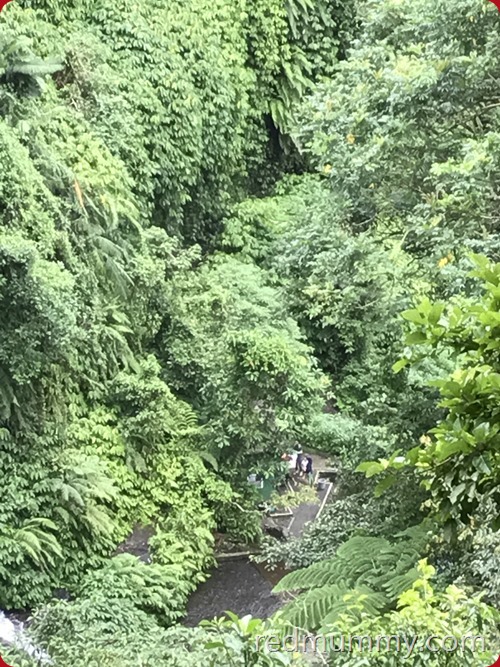 dari atas puncak, ini gambar yang abang tu zoomkan, my family tengah bersalinan pakaian untuk naik ke atas. Aku kan dah selamat jalan naik atas dulu…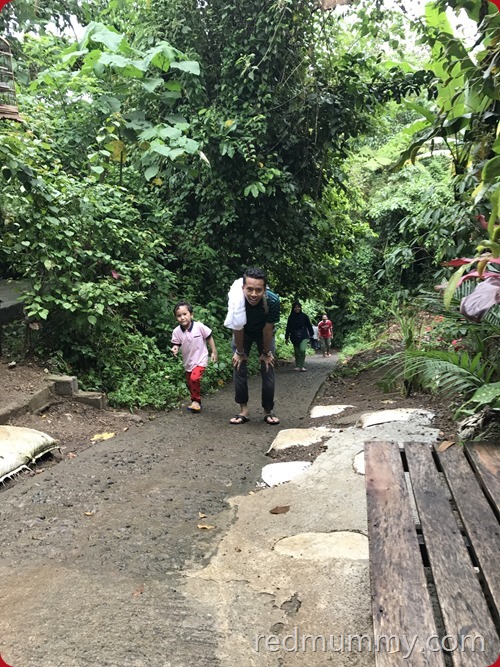 hah mencungap memasing. Surprisingly Zeeshan tak mintak dukung at all. Dia paling laju and berlari tak penat pun. Hebat tenaga budak umur 4 taun lebih nih. Our 3 baju bags kecik, the t/guide tolong bawakkan. Oh in between memanjat tu aku minum air sungai (aku tertinggal air botol aku kat depa, sedap gila hoih air sungai nih).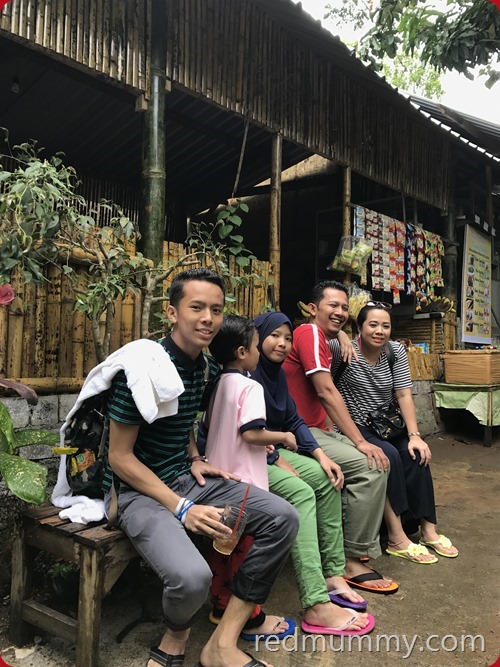 semua pun dah bersalinan baju baru gak. Fresh and segar badan memasing tapi ni semua pancit dek penat memanjat pun yer….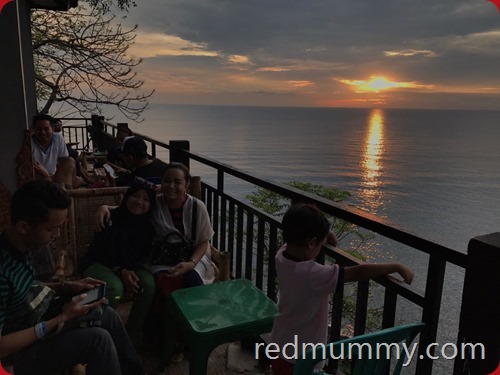 kami terus balik and menyinggah di Batu Layar ni untuk makan jagung bakar and air kelapa muda.
So to recap back, if you plan to have memandi waterfall, mesti pilih Benang Kelambu's waterfall ye. Bilang sama t/guide tuh, jangan ler amik waterfall yang lain, silap kang kena jalan kaki berejam2 tu (no bikes), mau pancit penat hoh…unless you memang nak sangat do the walking.
I think max kat sini dengan panjat turun naik, salin baju segala, bermandian, 3 jam is the most max. Paling afdal 2 jam dah cukup spent kat sini. Cuma yang buat lama the perjalanan tu, takpe bleh tidur lam van.
Itupun odw back home kami gagal kejar sunset for dinner tu yang singgah di Batu Layar makan jagung bakar dulu coz ada macet sket. Jarang macetnya, apparently ada majlis perkahwinan so ada satu jalan tu terpaksa bertutup and bertunda2 le kereta jadinya…
Then, coz we had our mandian at th waterfall kan, so pastuh semua kaki sakit SPECIALLY MAK DEPA, so kita kena pi massage. hah….callo jom.
Comment:
5