Nov 3 2016 Thursday, 8:00 am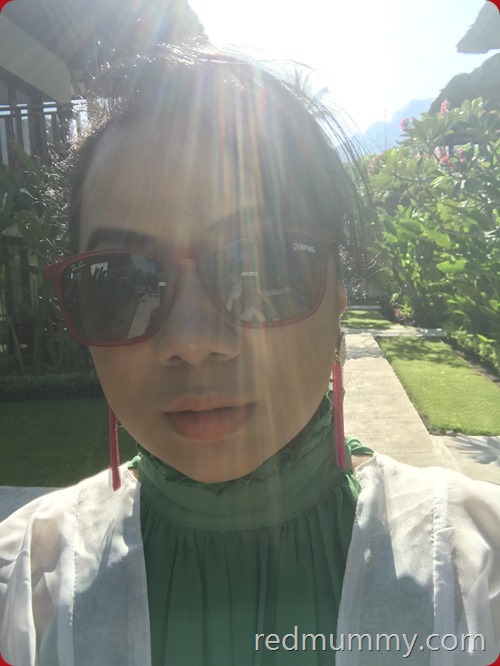 pagi ketiga di Lombok. Me, Zeeshan and Abang keluar dulu, dekat je ngan bilik. Kakak dok lambat benau bersiap and apaknya kena tunggu anak dara tuh jap….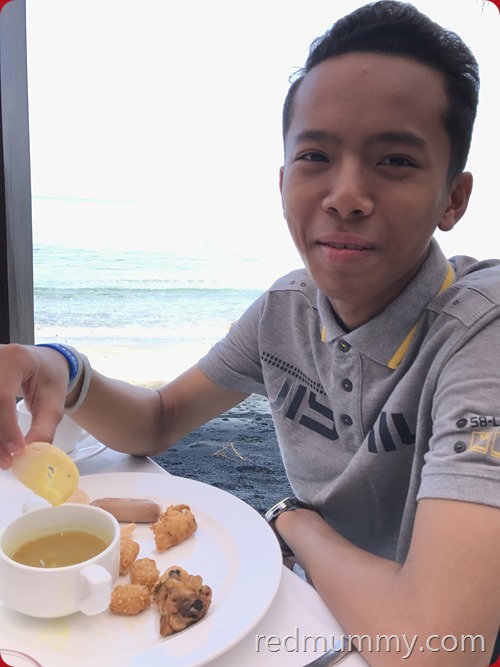 ko makan apa bang? napa apa yang mak ko makan ko tak makan sama…….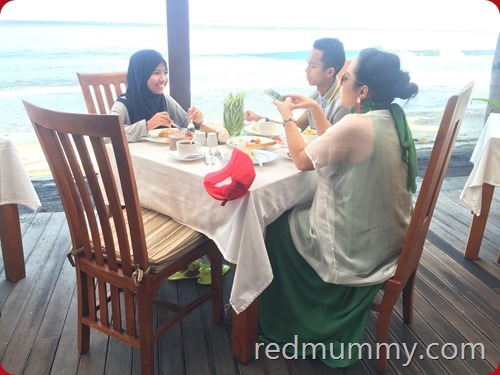 bergabung kita untuk breakfast pagi ketiga di Lombok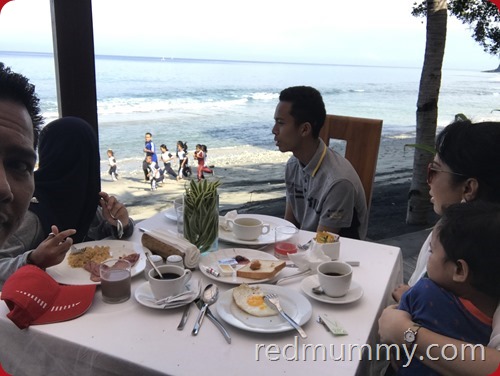 ada anak2 sekolah berlarian di pantai, dengan tak pakai kasut bagai. Omang sakit je aku tengok buatnya terpijak batu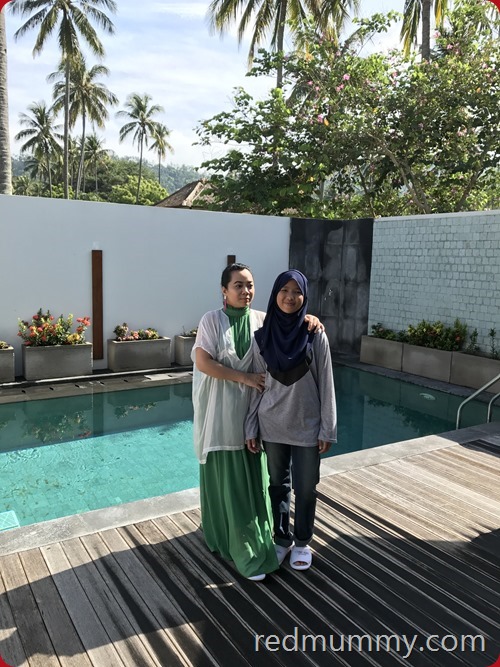 the lighting cantik, meh kak kita amik gambar. Asal amik gambar pool waktu malam jer…try siang pulak
you know ai kan bukan jeans lover sangat (except the one yang Levi's dok sponsored aku dulu for years) so all my jeans dah sedekah jariah to Kakak. Except baju ni, baju lelain yang ko nampak Kakak pakai tu pun sebelumnya pun memang mine before. Turun dah kat anak dara sendiri…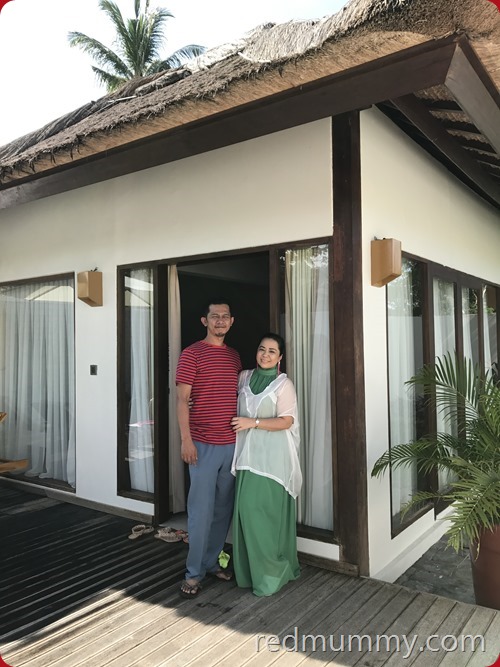 last pose before apaknya suh aku tukar baju coz hari ini ada upacara naik motorbike…vavavava….jadi tak sesuai katanya dengan dress2 nih. Hish orang baru fefeeling nak berpantaian sangat. Udahlah kat setahun beli dress ni baru merasa nak pakai sinih…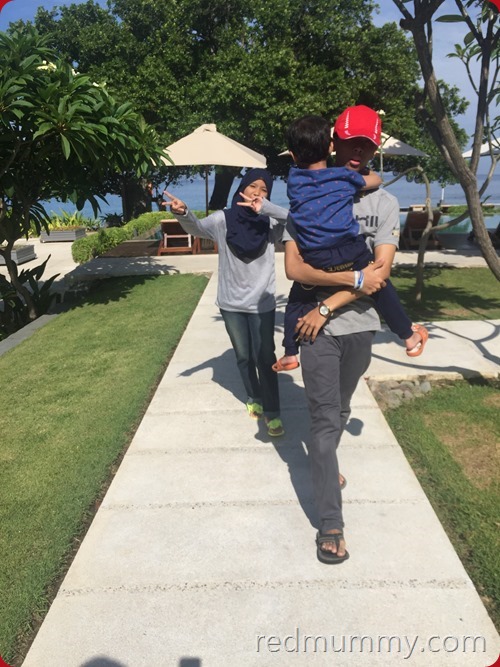 grey team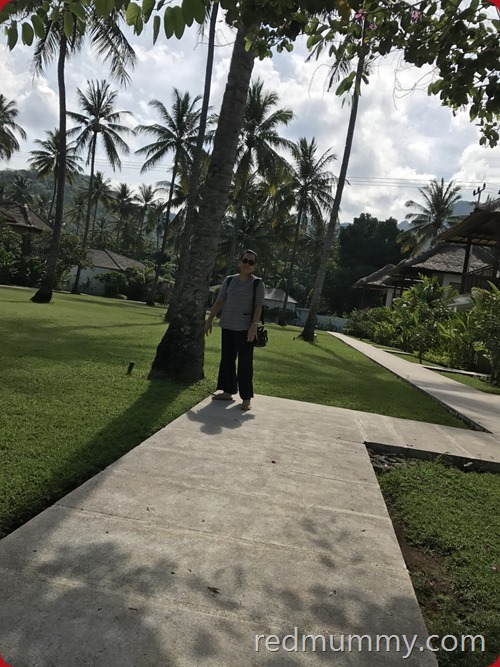 dan dah tukar2 baju, aku gak lagi yang bersiap awal dari lelain. Apa lagi le depa tuh, ada memberak ler ada mengencing ler…so jom Zeeshan kita calloh betti first. Photo ni pun by Zeeshan yang ngamik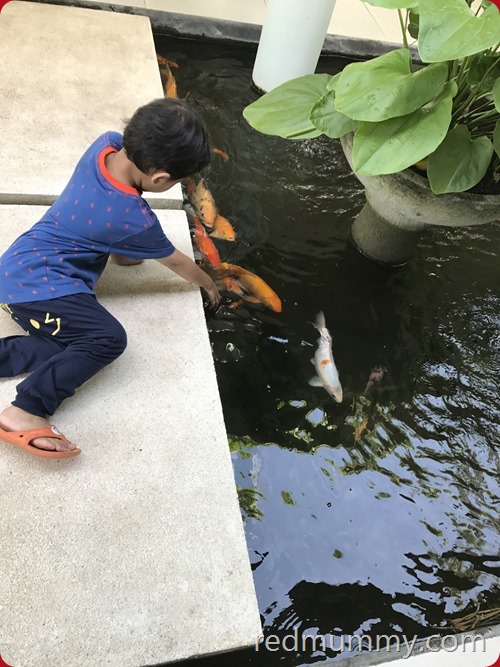 so aku ngan zeeshan jalan2 kat lobby resort, tengok ikan.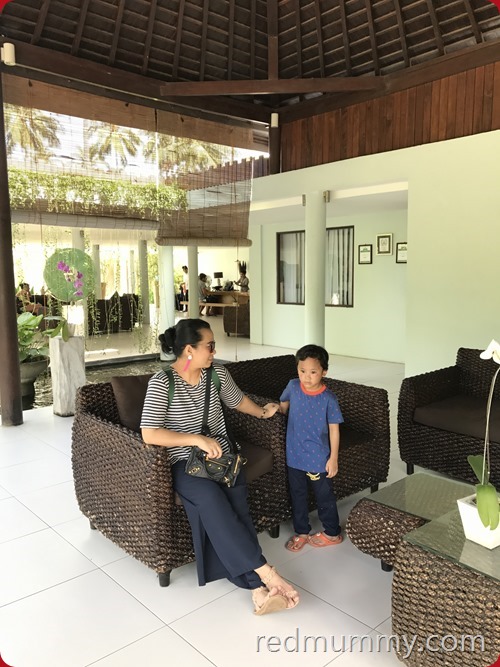 pun tak gak depa 3 serangkai siap2 lagik..haihh….(photo by Azan our t/g)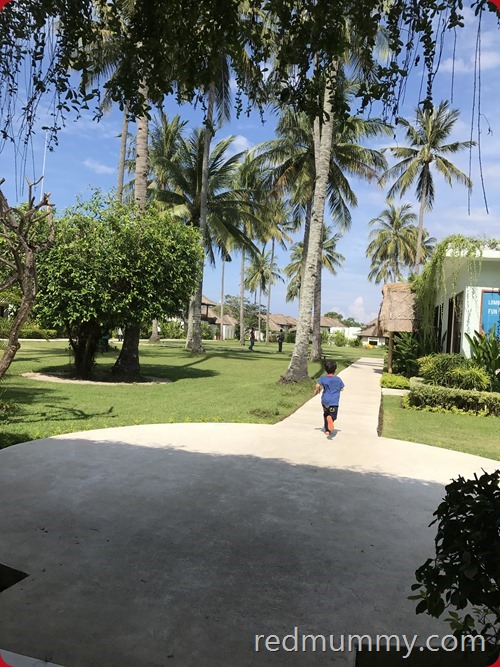 rupanya 3 serangkai dok meleka tengok orang panjat pokok kelapa tuh….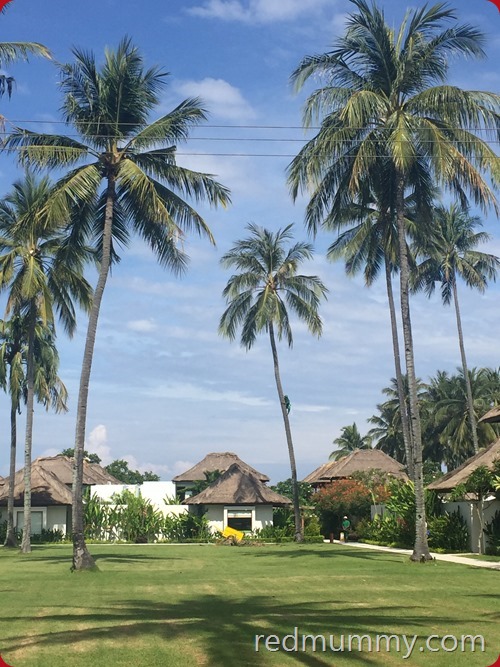 tu hah, nampak ada manusia dok panjat pokok kelapa nun? sesatunya manusia yang pandai panjat gak (zaman memuda dulu) yang aku kenal ialah ayahanda aku. Rumah lama kami di Alam Shah ada pokok kelapa so abah sokmo le ngamik untuk kami buat masak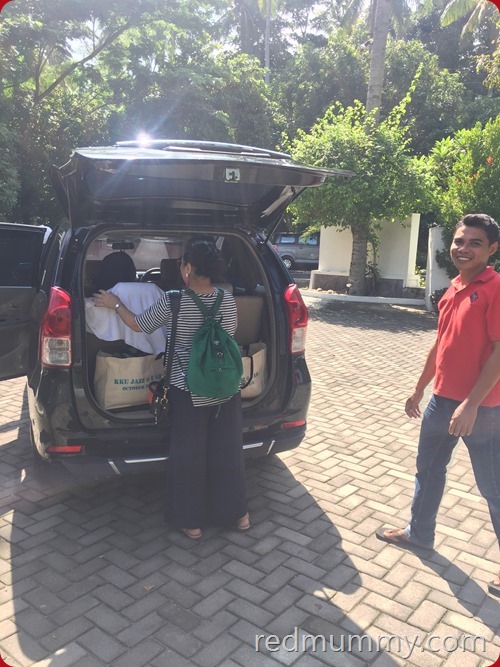 hari ni aku bijak, selain dari bawak towel extra, aku bawak kain baju extra coz trip arini ialah waterfall. Yelah semalamnya Azan tak bilang pun kena bawak baju extra…jadi arini kita kena panjang akal sikit. Tu ada towels and baju swimming yg masih lembab so sidaian di kerusi panjang kijang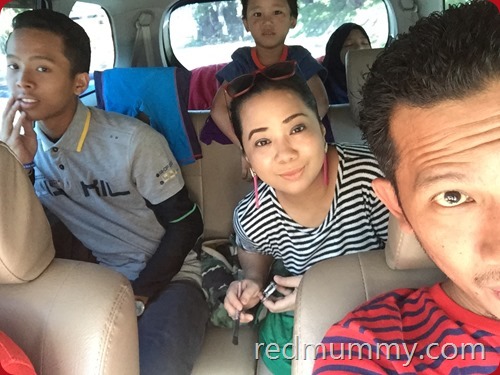 dan abang baju dah kering so siap2 sarung swimming topnya pun.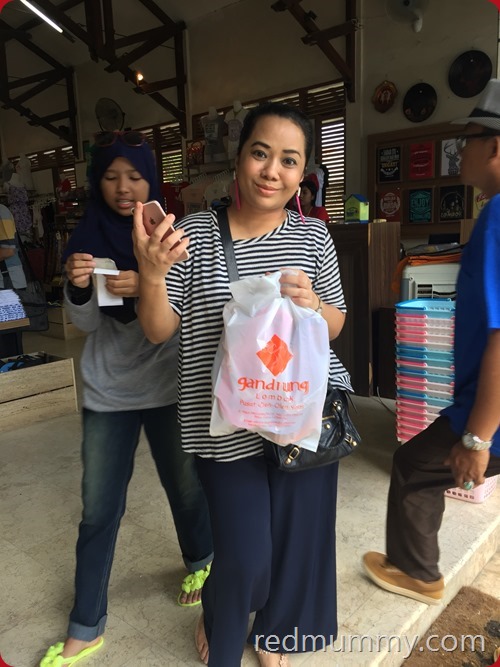 but sebelum jumpa waterfall, kena singgah dulu kat few kedais ole-ole, buat maknya 'ubat'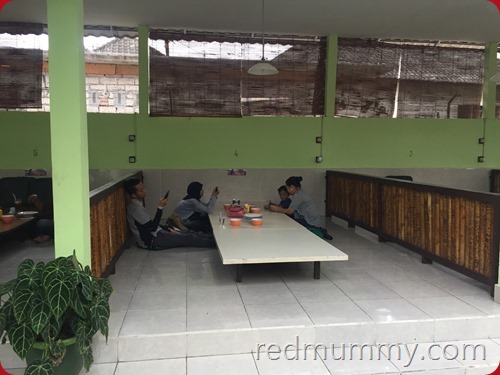 eh banyak gambar soping, tetiba dah ke lunch hahahaha…takpe kita makan dulu sebelum berendam dalam air sejuk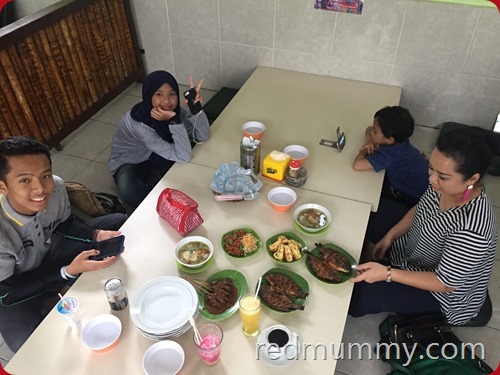 ikan nilaaaaaaaaaaaaaaa eii sedapnya. ada satay depa gak. but macam biasa ni order for 5 pax jadi memang banyak lebihan so kita tapau untuk Azan bawak balik. he also makan but he never makan with us one, memang most gaya2 supir macam tu, takkan makan semeja sama customers. Tapi kalau Pak Sulis tu lain dia dah memang lama sangat ngan kami so tu yang kalau makan kita paksa gak together2 with us…
apa ke nama kedai  makan sini….tapi sedapnyaaaaaaaaaaaaaaaaaaaa. nantilah aku update balik sini (ngah tunggu Azan jawab wassap lambat nau)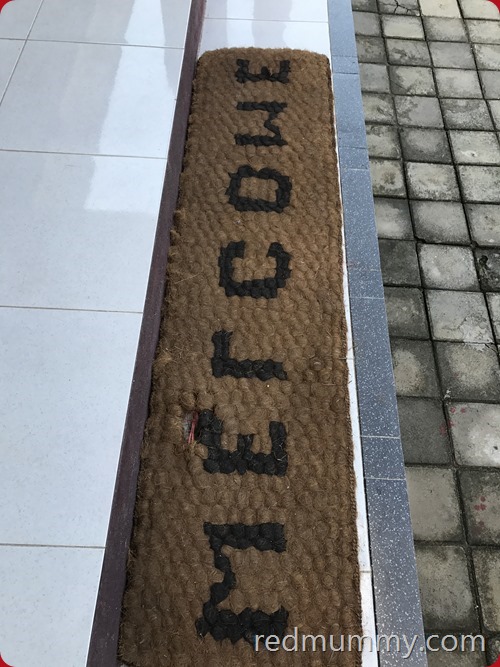 memang sengaja terbalik ke hapa W L and M tu?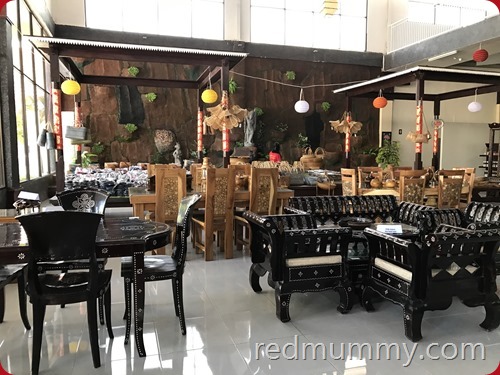 jadi 'ubat mak yang pertama'….nama gudang belibelah ni, mostly for ole2 lah, is Legong, Lombok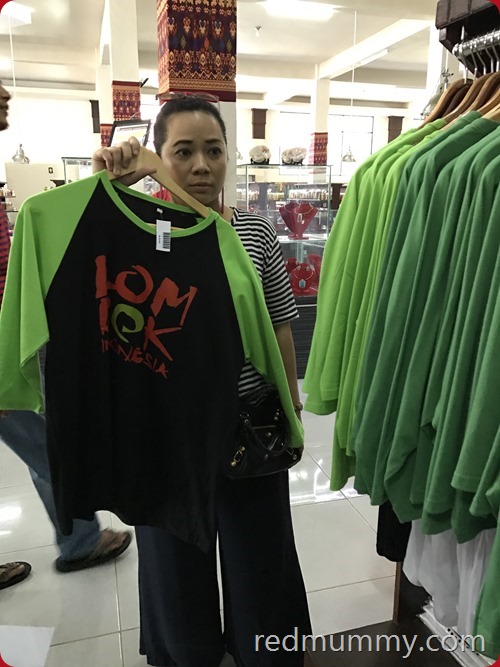 depa nak carik baju Lombok, yelah pi tempat orang, selai baju depa kena ada. but for them lah, aku bukan fan or shirts hehehehe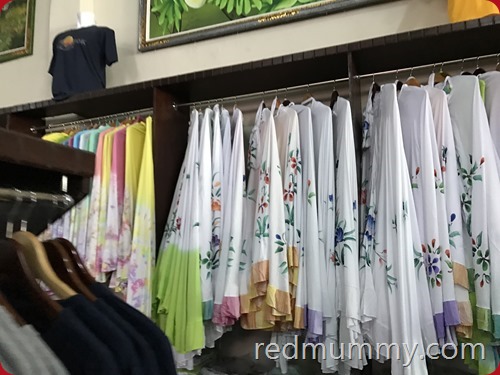 telekung ni ada aku beli, nak bagi adiah ke nak pakai sendiri, ngah pikir lagi. satu lagi untuk mak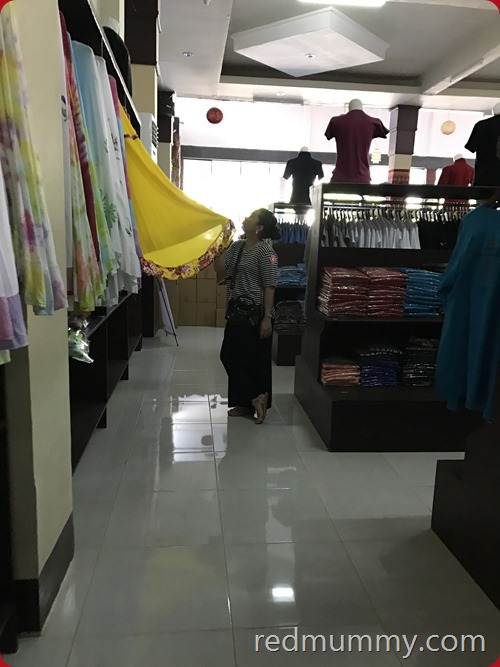 kuning nya menyala…merah takdak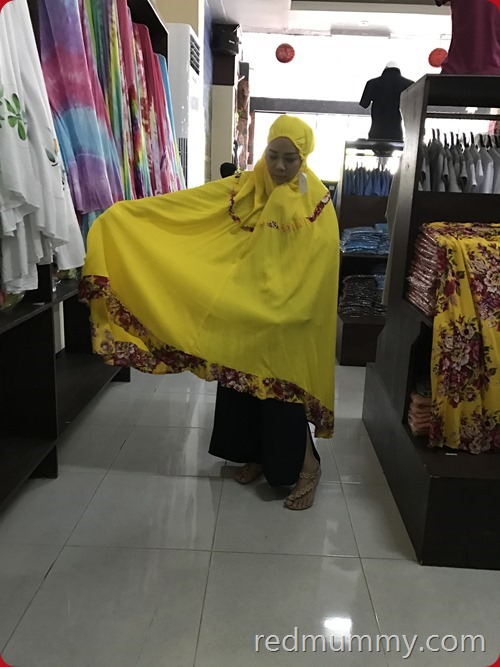 tapi aku pikir boleh caya ke tak turun warna ni hahahaha, langsung tak beli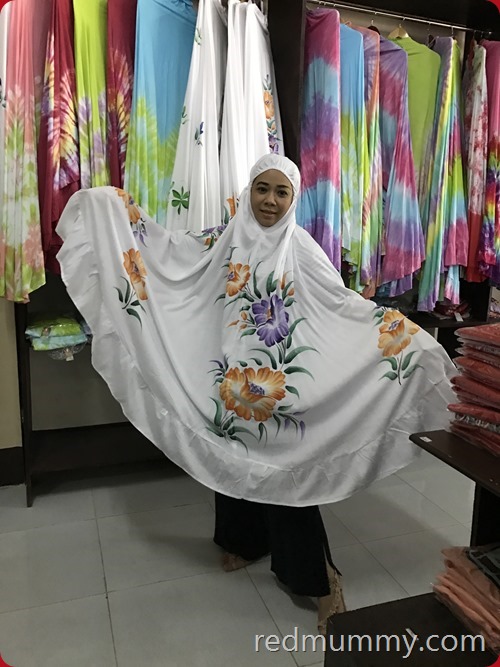 think ai beli nih, dah bagi mak ajah pung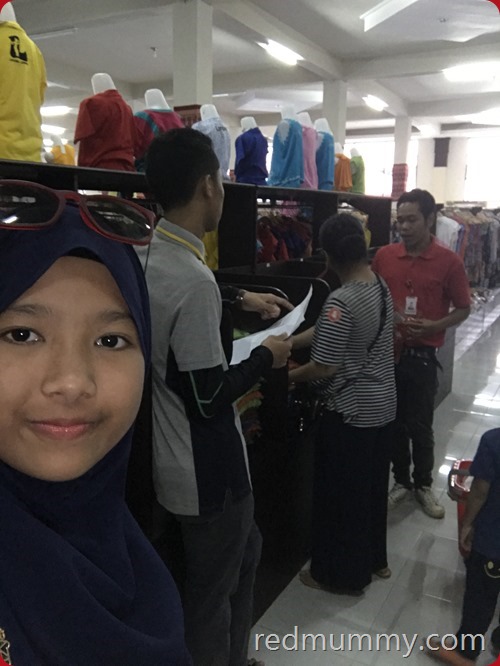 pilih baju Zeeshan pulak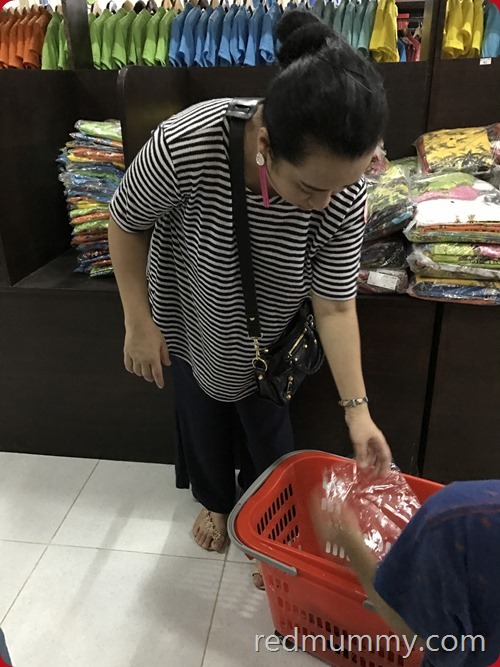 ini masalah ngan Zeeshan, aku amik 3 sets for him. So dia marah2 bengang, tak nak 2 pcs tu. Nak one set jer. Eii budak ni, mak kau nak beli 3 sets ko tak nak pulak.  Kalau ngan dia, if dia kata tak nak, jangan ler ko beli, aritu aku beli dia 2 jackets, selai je dia berkenan, sampai sudah berbulan2 dah satu lagi tak berpakai langsung. Amik 2,3 sets bolehlah dia pakai kat sekolahnya, leh buat tidur ke kan…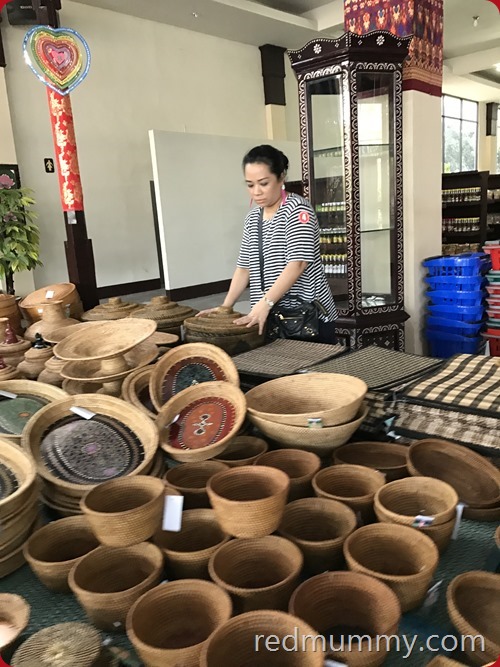 uniques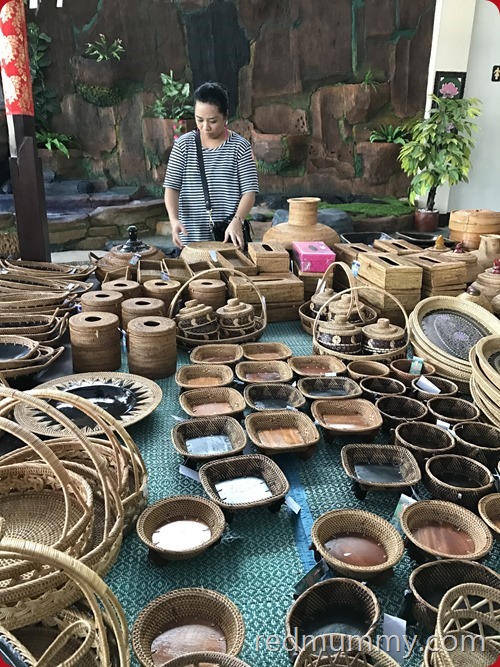 tidak ada yang berkenan yet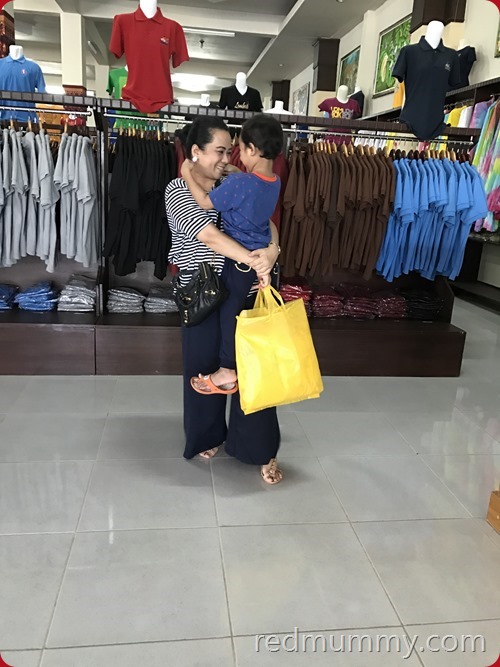 happy dia coz maknya beli satu set jer, not 3 sets. hahahaha bagus, moga perangai jimat ko tu sampai ke tua ye nak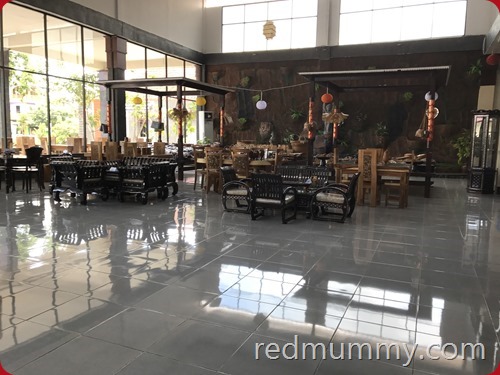 kekayu sofa sini lawa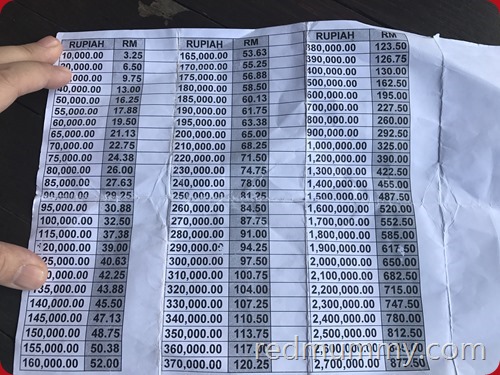 aku masih ngan konsep lama pakai kertas nih, tapi for abang dia refer dari fon dia jer (amik gambar currency converter nih). Ini pun laki aku yang siap2 printkan segala coz aku kan kat Penang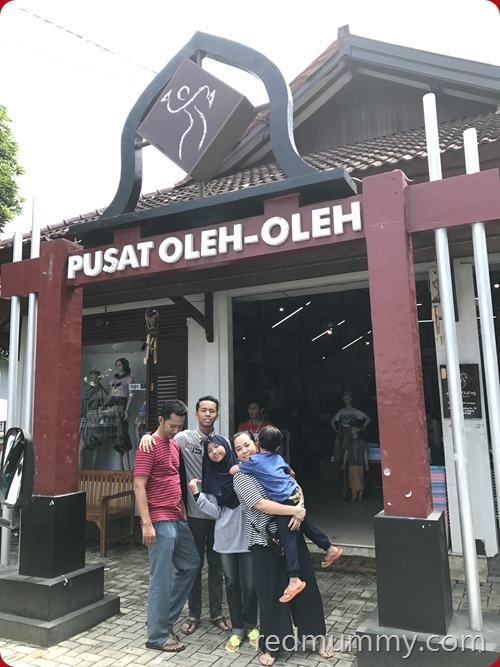 ini gudang ke dua kalau tak silap kita nyopping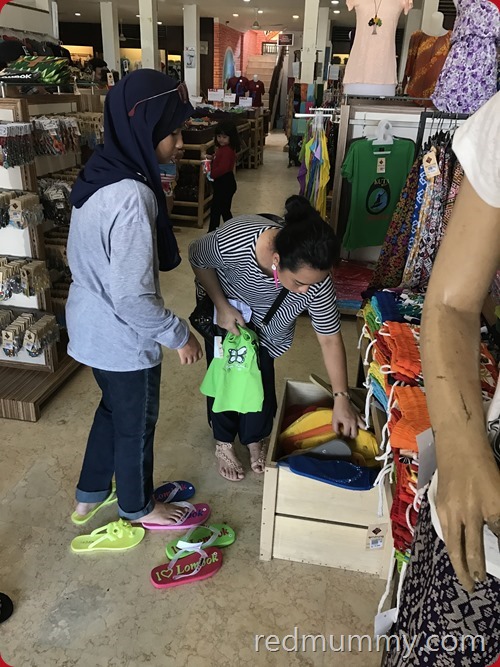 beach (pastuh jadik house) sandals for them. RD, Kakak and Zeeshan. Me memang tak minat ler sipar2 gini, and abang pulak size ada but yang dia berkenan takde pulak size. so kami 2 takde tak perlu sipar Lomboklah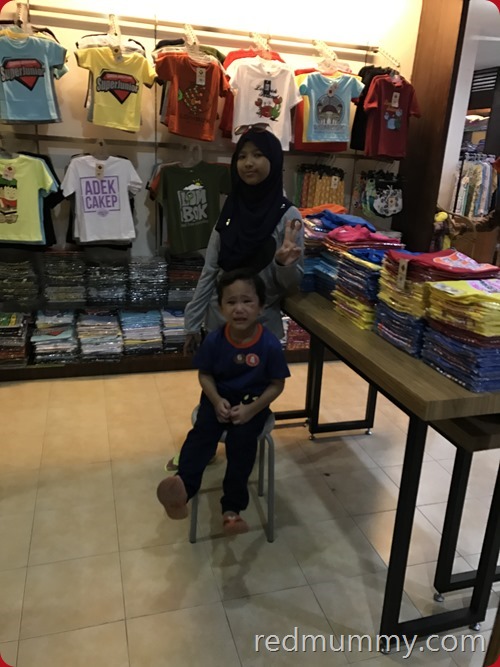 ini budak tengah meraung melalak, Dia mintak abang and bapaknya dukung dia. He memamng malassssssssssss betul nak jalan, nak mintak 'troy' jer. eiii mau apak abang malas nak melayan. Aku kalau tengok bpaknya dah mendengus2 tu aku akan cecepat le amik Zeeshan bawak jejauh dari bapaknya kang apaknya lagi naik marahnya. So dok sini pun dia melalak, tak senang pala otak aku nak nyopping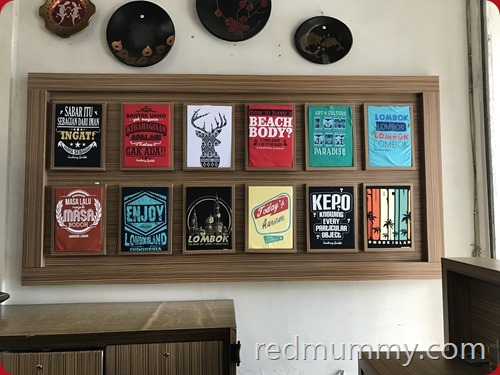 samples of shirts, tak leh nak explore lah. Zeeshan dok hokhek hokhekkkkk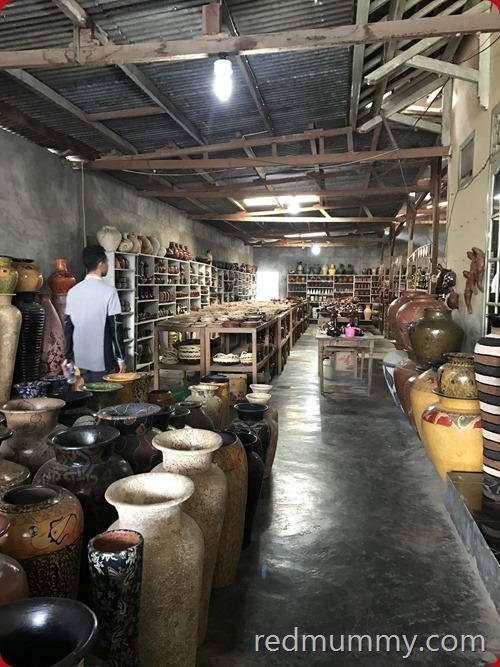 Ini pulak di gudang ketiga kita tengok…namaya tempat ni is Banyumulek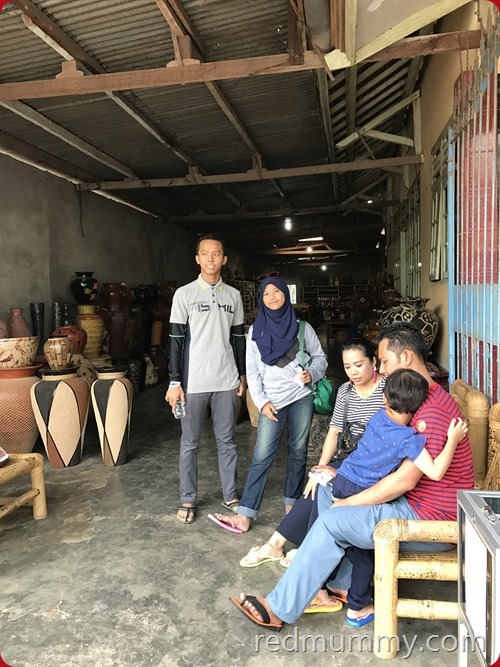 banyak replika tokek dalam nih 🙂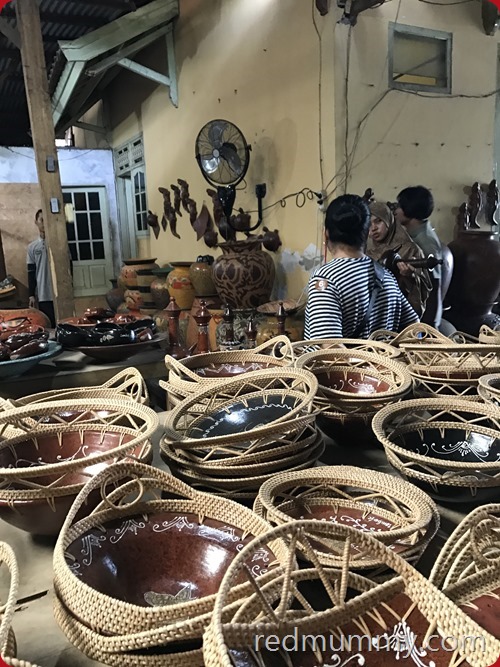 diunjuknya labu yang unik, aku maleh ler nak beli barang2 hiasan nih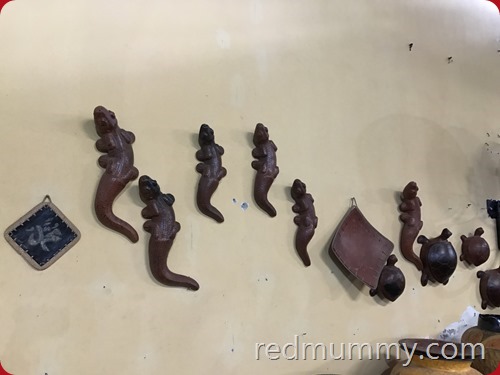 hah kan, banyak tokeknya….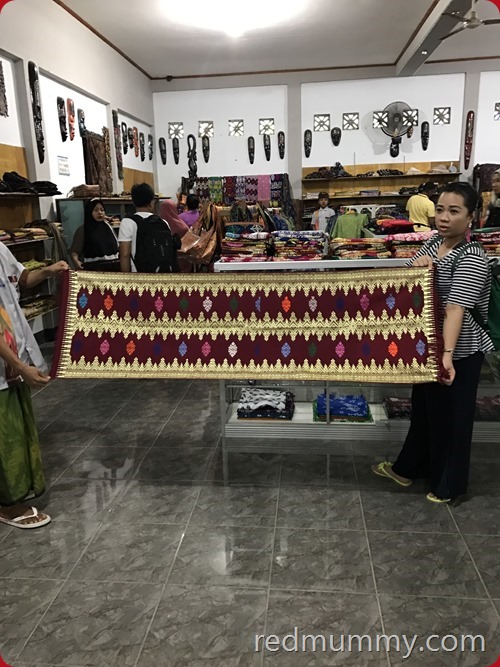 this must be at Sukarara, tenunan kain lombok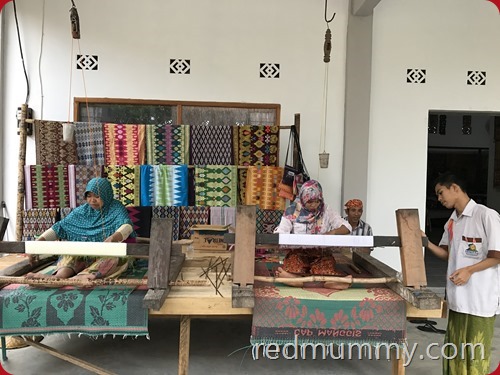 itu wanita berbaju putih bilang pak RD, isterinya ya Pak?
iya
manis cantik sekali isterinya Pak
ke…dia nak bodek suh beli tenun or ikhas, apapun thank you heheheheh……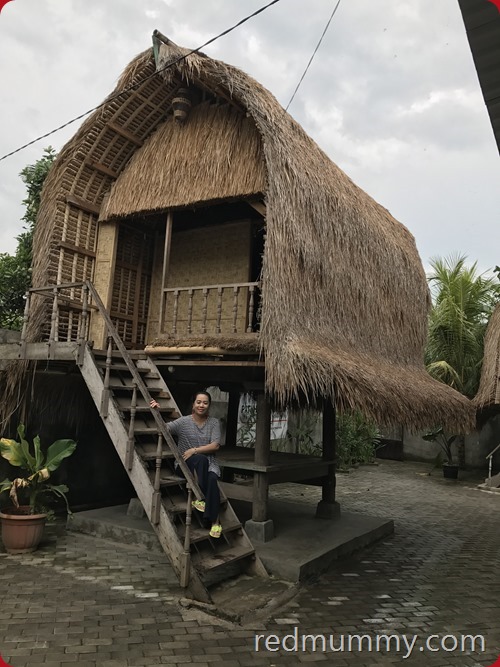 rumah tradisi Lombok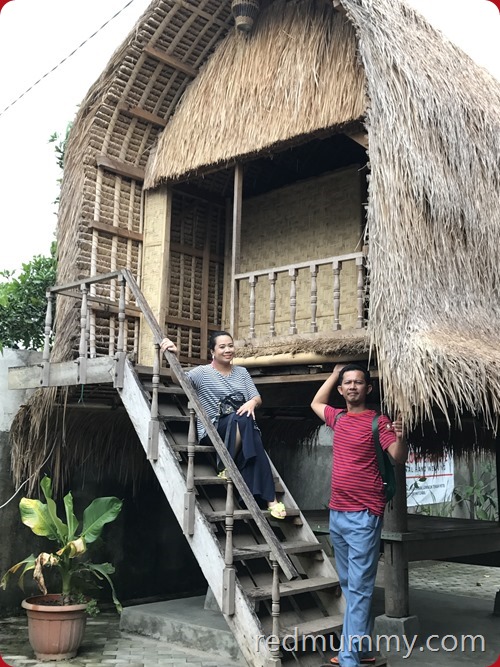 one with the laki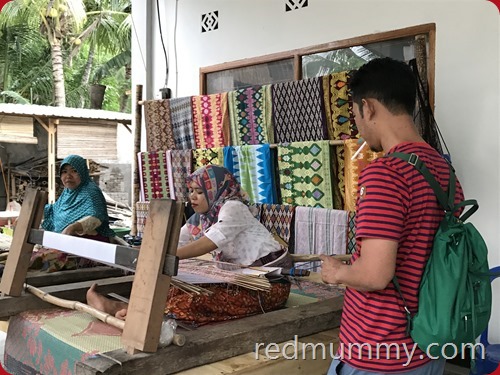 Anak2 dara di sini, harus tau menenun, wajib pandai bertenun coz nanti tidak boleh  kahwin. Gitu ye seperti yang diexplain oleh this young boy, even Azan pun ada bilang sama gak…
Rasanya ada sejam lebih 2 jam lah jadinya gak ngan berenti makan lagi untuk ke waterfall kan. So nak shopping, terus pulun kat Legong Lombok tuh, dan Pusat Oleh-Oleh tu ye.  2 tempat ni je for baju2 Lombok tu yang kira murah and good quality, specially di Legonglah. Depa pulun pakai baju tu on our last day di Lombok. But frankly speaking, nothing much can shop pun kat sini, so if u plan to come, spend habisan kat snorkeling or resorts or island hoppinglah. coz nak bebeli ni tak de sangat, except ko macam akak ada pi mall tu kan, hah tu boleh ler nak lenjan but harganya takde beza gak yg kat mall tu ngan kain baju kita. So tak yah pikir shopping sangatlah kat Lombok, just enjoy the scenery the view and legamkan badan tu dok kat beach.
Comment:
3