Dec 5 2016 Monday, 8:00 am
once again sorry, gambar agak mengecil coz my issue with WLW yang bikin panas jer….
On my day 3 in Beijing…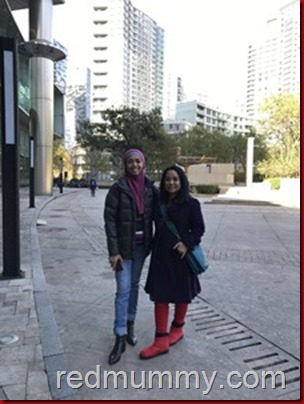 kita keluar kali ni agak lambat, for lunch lah terus near by one of my colleagues house, to have lunch with him lah.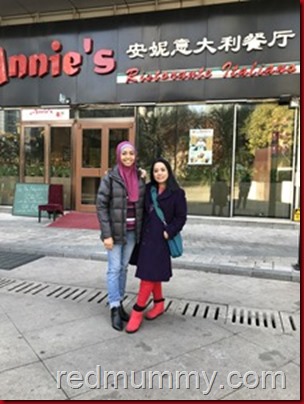 berhadapan dengan restaurantnya.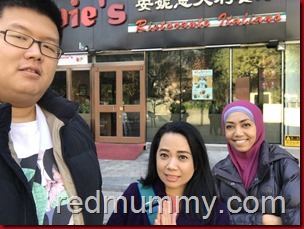 hah kau, aku paling kemetot ler for sure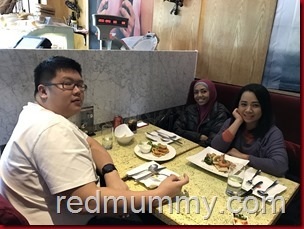 kitorg lepak makan borak bagai, ada ler 2 jam lebih….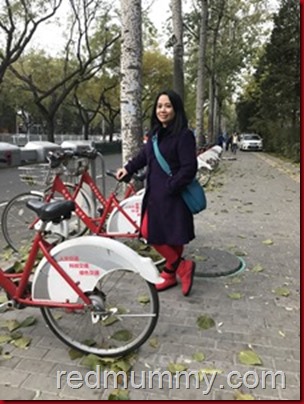 so the idea is hari tu ialah jalan2 reringan, if nak shopping pun tak heavy dah lah, coz a day before dah santak kat Tianjin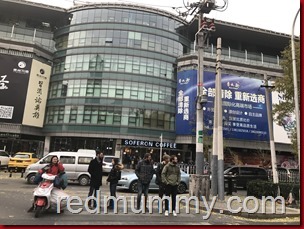 kita ke mall nih, hah ini katanya mall yang aku dok berulang hari2 masa aku mai Beijing years ago. It was near by ngan apartment yang laki aku stayed dulu so tu yang aku siap datang sorang2 je kat sini bertangga walaupun masa tu baru je balik menyopping ngan anak2 and laki…
but thing is, the mall dalam tuh dah look so different sangat…dah very the exclusive sungguh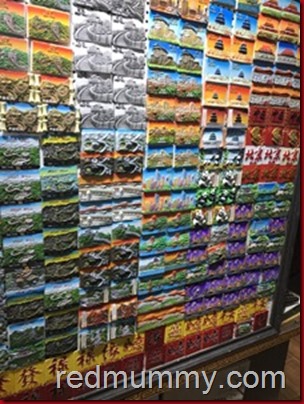 first target ialah untuk get the fridge magnets…usually kalau travel kita akan beli 50pcs (if the husband is tag along) if laki aku takde, 30pcs dah cukuplah. so tu standard bila aku beli FM, for families and frends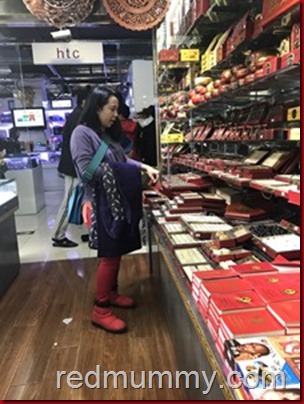 kekaup mana yang berkenan tapi kena bargain sangat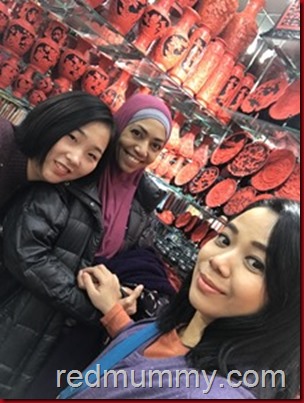 pompuan nih dok attend us, tapi sibuknya dia aku nak bergambar ngan kawan aku, dia pun laju datang menebeng nak gak masuk sama. hish…pastuh memula ke main smile smile, kalau kita letak harga kita, yang dia rasa mencekik dia, mula ler memarah, but pastuh bila kita blah, dia panggil balik. dari asalnya beli FM jer, sampai berbondong2 tangan kitorg penuh je shoppingdari shops dia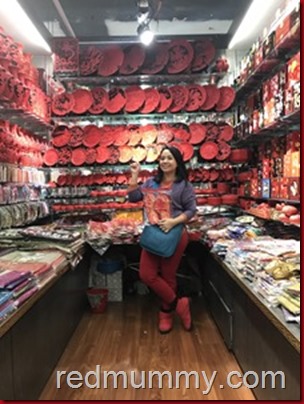 ini memang wajib poselah, all in reddd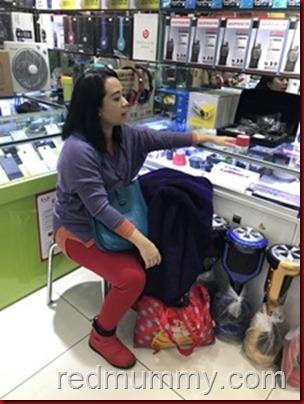 then poi lagi satu kedai plak nih hah…tapi sebenarnya tangan dah heavy gak, padahal baru satu tempat kita berjalah, coz shopping stuff kan…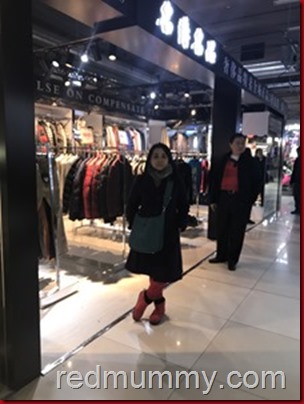 kita tetengok lah dalam tu, so korang tengok even the floor pun mosaic cantik berkilat, unlike dulu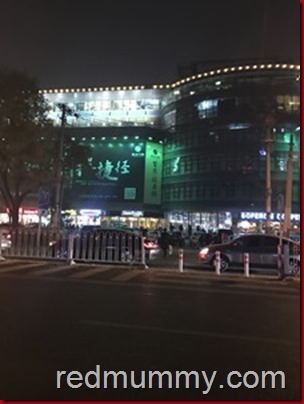 sebab kita datang pun dah late petang gakkan, so by the time kuor pun dah malam ler of cos…jadi naik cab untuk balik, hantar bembarang shopping dulu then baru berjalan lagik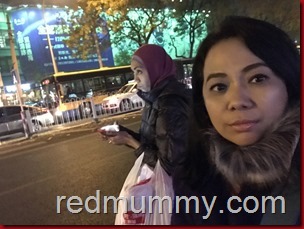 kat sini kot, oh another nite, ada cino dok cut q taxi yg bff aku dok tahan, selamba kodok jer. sib baik ler dia stand for her right gak, if not nak kena bersejuk lagi hah tunggu cab segala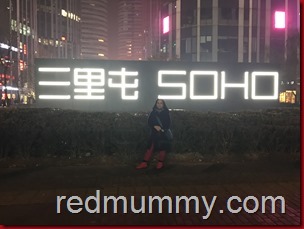 after dropping our stuff, kita sambung ke town pulak lah. I donno, soho soho nih, bff suh posing, aku berdiri jer ler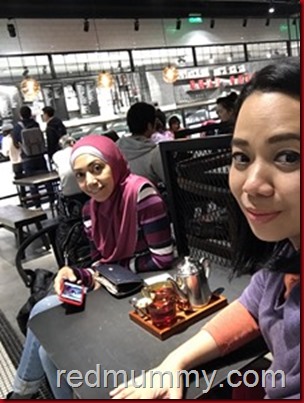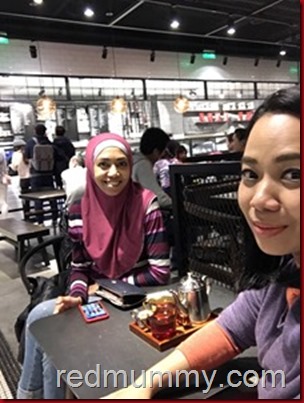 dalam mall nih ada satu choc cafe, she said the best choc cakes nih, but ai kan tak boleh makan bebenda gitu yet, so ai is teman dia lah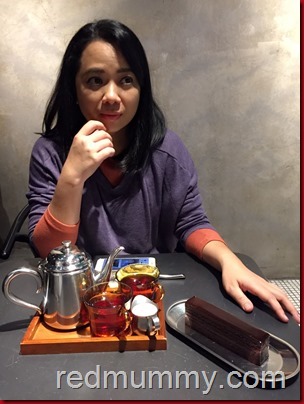 but pompuan tu dok racun, rasalah rasalah rasalah…so aku pun kalah. rasa ler gak sesudu 2…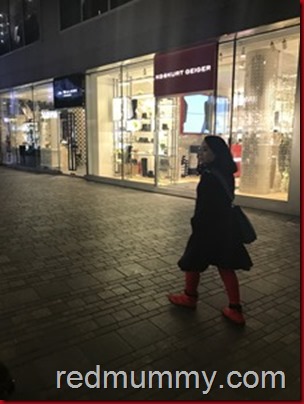 pepusing lagi jalan….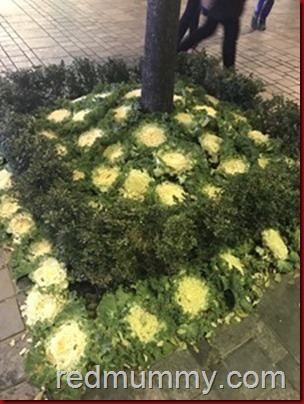 kobis, kalau agak2 nak masak, hah kutip je kat tengah jalan tiang lampu nih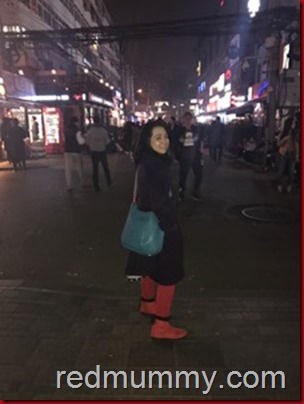 ko mesti berdiri kat sini bergambo
nama jalan, nama tempat? akak malaslah dik nak goreng. Satu je yang aku tau, jalan ni nak membawa akak ke all boutiques, hah tu aku boleh hafal.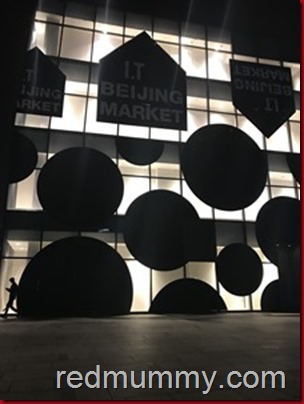 ini one of the buildings yang kita tak masuk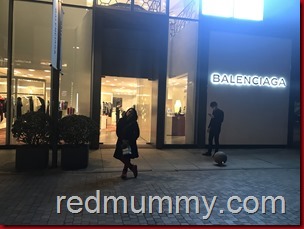 but yang dalam ni yes kita masuk. Hampir sangat aku nak beli purse Balenciaga sini, around RM2,500 but i dont want to pay that much lah, if RM2k tu aku boleh sebat gak. So pulang tangan kosong…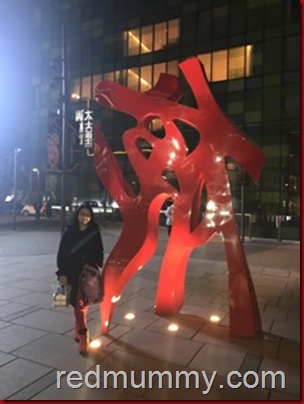 for Redmummy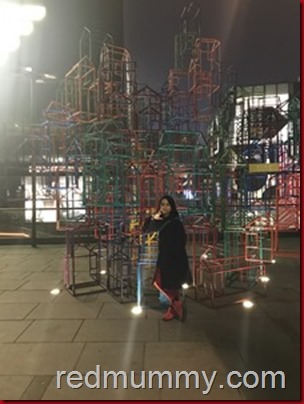 nak berdiri ke main beria, padahal dok pat pat sejuk nihh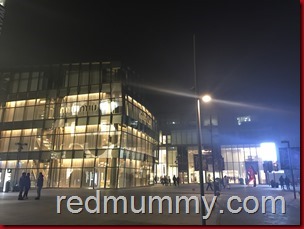 dia punya Miu Miu sebesar alam….kat KLCC punya MIU MIU dah lama long gone, replaced with YSL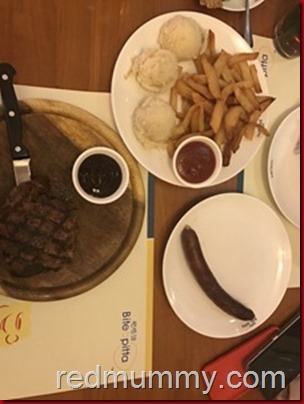 our dinner, of cos halal restaurantlah, the sausage tu aku tak stim tengok hahahaha…but she suka ler, dia kata sedap giler…my steak tuh pun aku rasa macam banyak, suku kot makan, pastu bawak balik, thot nak bawak bekal esoknya breakfast, sampai sudah aku balik KL terlupa hikss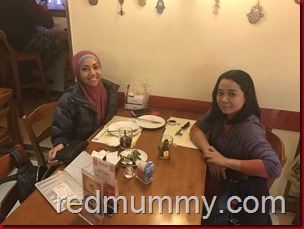 ramai gak orang dalam restaurant nih…but tak yah letak orang lain ler, kita 2 watak utama dalam cerita Beijing nih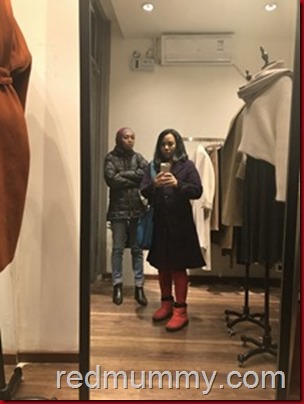 time to balik lah, rasanya tak beli apa sangatlah kat sini, coz nama pun mall, coz shopping stuff tadi sume dah earlier antau balik kan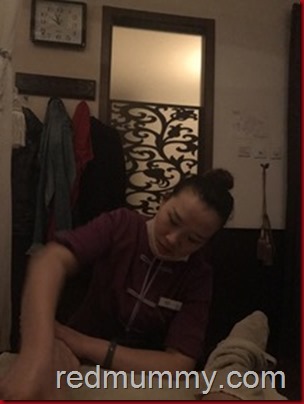 and dang sampai rumah, bermassage. Kawan aku tu suka massage so dia dah booked massage untuk kaki nih, awal2 for us, tau mesti kaki badan penat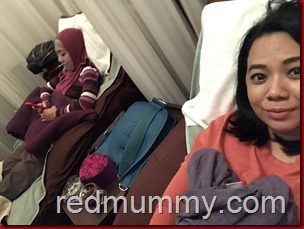 patut whispering, but takde customers lain dalam tuh for this room lah, jadi the staff terangkan lampu untuk aku selfie. Pompuan sebelah memang pemalas nak tengok camera as usual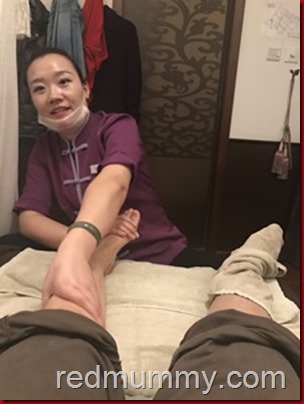 dia ni dok cakap aku ni cantik cantik cantik hahahaha….dok kata aku ni macam orang China bla bla bla…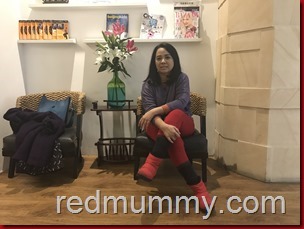 gambar ni pun bukan kawan aku yg snapkan, si staff amoi tu yang sesungguh nak snapkan, ada lagi positions lain, tapi tak kuasa plak aku nak tempek sini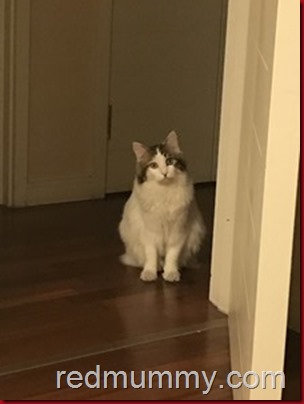 dan seperti malam lainnya, si Max ni akan mengendap tengok aku…tapi tak pernah dibaginya aku dekat ngan dia, or nak pegang ngan dia. Very contra betul dia ngan my cats. Tapi sibuk mengendeng mengendap mak merah.
so the end of my day 3 lah, few locations dengan winternya, dan malam tu gak aku packing luggage. Tengok mana yang tinggalkan bagai, coz my flight is midnite esoknya.
Comment:
4