Dec 7 2016 Wednesday, 8:00 am
Thanks for asking about my WLW

ada gak yang baca bebelan akak kan, hehehhe
It s a Windows Live Writer. Sebelum hantar gambar ke blog, akak tempek kat WLW dulu and pastuh send to bloglah, been using that service for so many years. Jadi baru ni akak ada beli laptop baru, so the Windows 10 dengan WLW macam tak matchy (that seems the problem lah), so all my photos for dalam WLW tu dia tak nak auto rotate (specially for selfies photos), kena buat manually godek. Sebelum tu issue sizes of the photos kan (now dah ok lah akak dah godek, but this entry masa kes tuh tu). But kat laptop lama tu ok jer lagi but i dont want to tfer the 1400 photos of Beijing in the old laptop since dia dah transfered dalam  new laptop. Hah macam tu.
Jadi issue rotation and sizing of WLW tu masih lagi on going.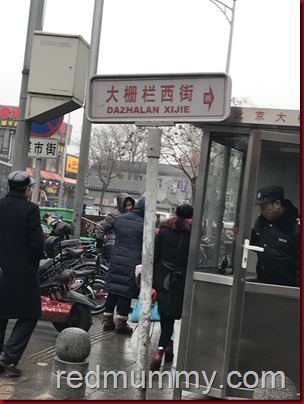 jadi ni my final day in Beijing. Berjalan lagik, but hari ni, sejukkkkkkkkkkkkkkkkkkkkkkkkk menggila. Forecast kata nanti snow hari tu turun. So kita berjalan ke tempat nih lah, one of the jalans yang sempat akak snap gambar…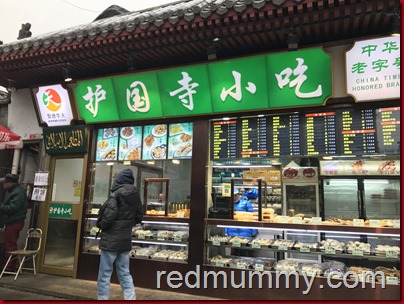 halal jajan's shop
tu kawan aku yang menonong tuh….kematu sejuk. Dia at least ada hood.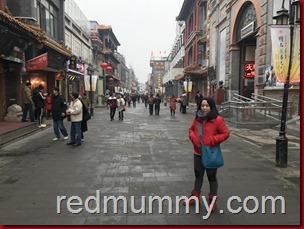 hakak takde hoooddddddddddd!  dahlah renyai gak yg sama. hujan dia tak lebat but macam renyai2 but renyai manja, still basah gak pala and lagi le menambah sejukkan. Dan aku degil pakai jacket yang tak berapa thick plak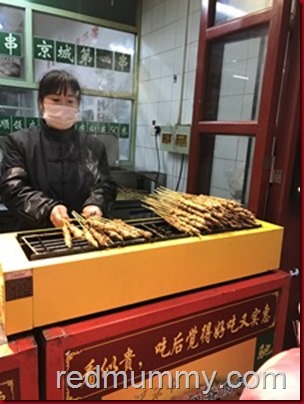 sate kambing. aku makan sebatang je buat rasa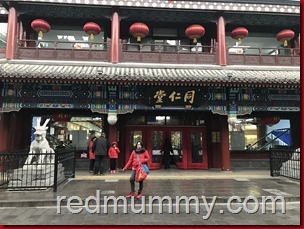 dalam nih kalau tak silap emm…jual kekasut unik China tu kot. tak masuk pun, my fren cite dari luar, kalau aku nak masuk, boleh je but aku tak nak hahahaa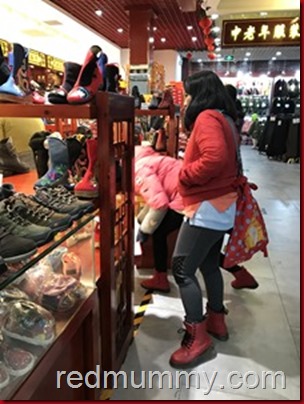 ini dalam one of the malls kecik gak, pusing2 tengok dalam tu (yg benarnya nakkan warm, sejuk bonar heh)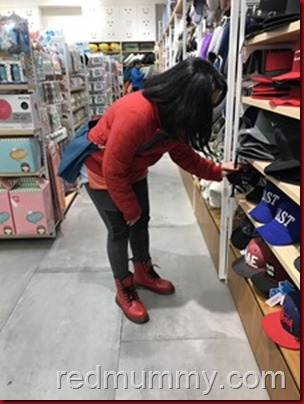 dan dalam masa yang sama gak nak carik topi coz ai cannot la take a chance hujan renyai tu dia punya sejuk memang sampai ke tulang dalam
ko tengok aku pakai tu bukan 2 lapis yek, dalam 1 warmer shirt + 1 sweater + jacket
Seluar pun satu warmer pant and suor luar tu lah..pun meant for winters sume my pants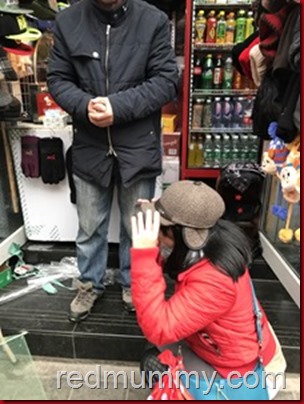 so last resort, beli topi nih. siap dengan tutup telinganya gak
ini dah abis ketat belakang gak nih, rasanya ni size lelaki kot coz tutup telinga tu tak dpt menutupi gak telinga aku hahahaa, pala kecik kot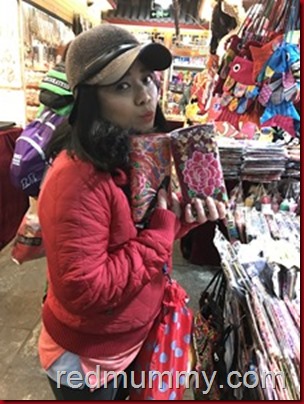 bought this for makm chinese purse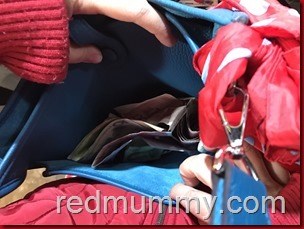 oh speaking of purse, aku gi Beijing tak bawak purse at all, left my Chanel Prada bagai sume heh, campak duit Beijing camtu je dalam tepi bag Hermes ai

. aku bawak passport bags (dalam tu all my pport and duit2 sket pun and some dox je dalam tuh), so duit2 cash cino tu aku campak gini jer. Jadi bila nak bayau, hah mengkorek macam nih…
malas nak bwk purse pun, soto traveller je kan, itupun porch bag aku, campak lam handbag kawan aku.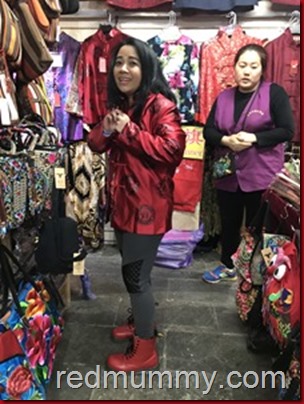 baju raya cina pun ai beli gak…ini je sesatu baju yang aku beli dari Beijing hahahaha
dulu berpuluh2 helai hoh…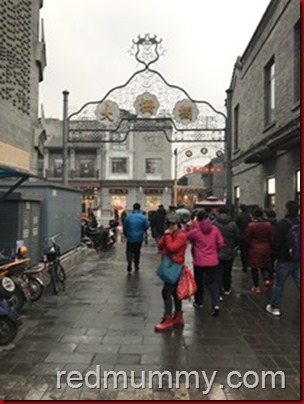 ko diri diam situ, ko kena posing sini, nak nampakkan pintu gerbang tuh…
aaa copek ler, gigil nih
ok nampak ada shopping bag merah aku ikat kat tepi bag biru aku tu kan, hah tu malas nak pegang, coz bila pegang tangan takleh nak masuk poket (sejuk kes), jadi aku ikat kat tali bag tu. Kulu kilir le macam tu. Muat2 penuh bag tu gak lah aku bantai shopping aritu, ada yang kiri kanan lain gak…masa ni ler macam, halahai kalau le laki den ado, senang sume dia pegangkan haih…ada gak kawan aku tolong pegangkan sama gak, kekdahnya dia pun sama menyopping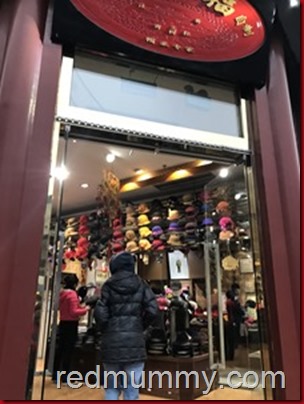 ini kedai topi. selain nak menyibuk tengok choices of topi pepelik depa, nak jugak tumpang kepanasan hangat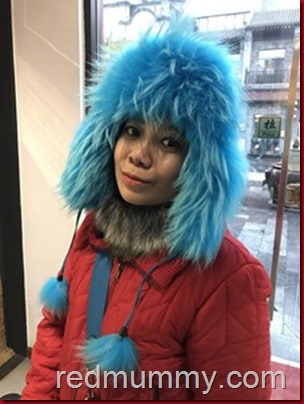 dan topi biru ni, omanghaih. RM300 unbelievable !!!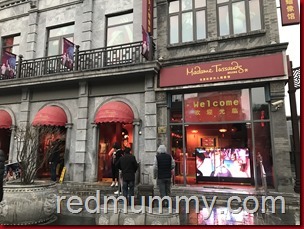 Madame Tussauds Beijing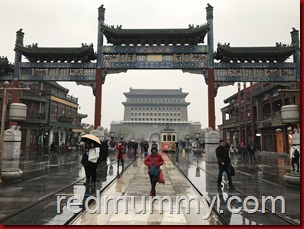 so kita jalan along this jalanlah, panjang gak jalannnya + sejuk.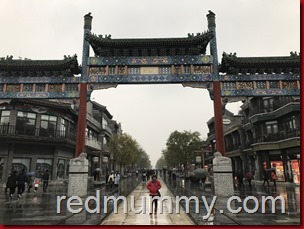 pintu gerbang ni pun ko kena posing gak Red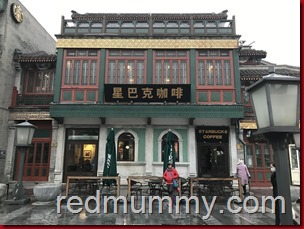 ini Starbucks, cantik siot dia punya design ngan china punya style nih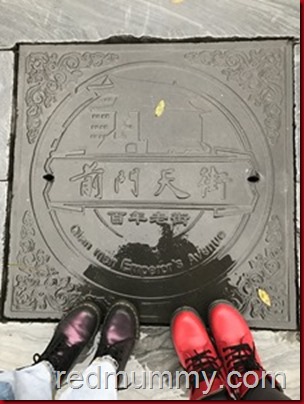 on that day, kitap akai the boots, one of cos in red and purple lah…
hazab pakai boots ni heh, nak bertali2 bagai, rimas aku, aritu datang pun abang yg ikatkan, so dlm flight bukak boots aku sarung je, selit2 je tali, untuk hari ni pakai lagik lastlah, pastu aku tinggalkan dalam luggage oren, for my BFF to bring back hikss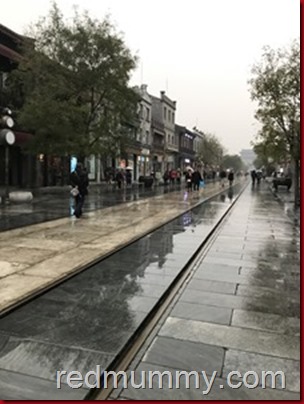 jalan panjang ni kita tempuhi, dengan sket2 renyai. but tu lah macam akak cakapler renyai dia lain macam sket, mbe sebab nak snow
but sepanjang jalan ni kita masuk banyak shops lah, hah Zara dia pun aku masuk, tumpang panas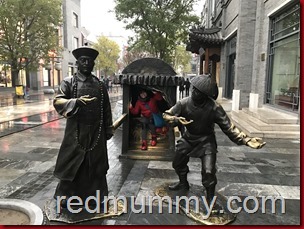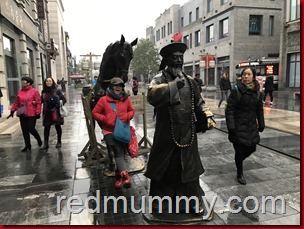 amik gambar kat sini, but pastuh sian aku tengok uncle sorang tu, hazab dia nak menekan gambo bininya, jadi aku kan cannot tengok kejadian2 macam tu, terus tolong sendiri amikkan, walaupun dia tak paham apa aku ckp but aku punya cara signal bagai tu dia paham le kot, member aku malas nak jadi interpreter hiks…so jadiklah…suka uncle tu.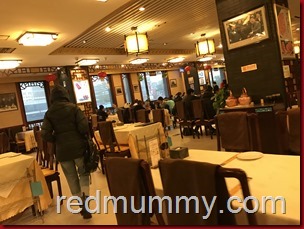 time for lunch, late lunch gak nih…halal restaurant, steamboat lagik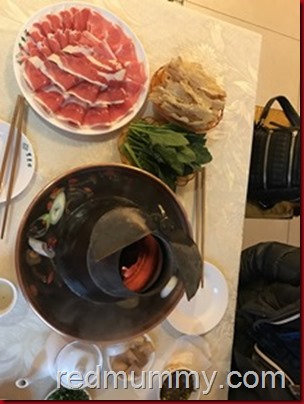 bayam kambing lembu. yang brown tu tauhu ke apa tah….sodap makan nih. But kuah dia ai is cannot telan yau yau…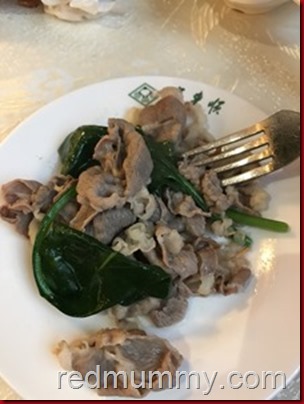 hah pas dah rebus makan gitu jer lah, cam my fren dia makan ngan kuah tu kan…pun macam ni sedap gak…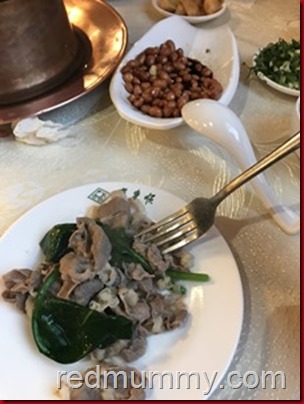 hok kacang tu is memang fav aku sangat. Actually aku dah memang hilang suara pun masa kat sini, told u kan dari hari day 1 malam tu dah takde suara. In fact selepas balik KL pun, dah lebih 2 weeks pun masih lagi ada balance serak2 nih. But lagi takde suara, lagi aku makan kacang tanah tu, sodapppppppppppp. cuma aku makan yang atas2 je lah, bawah tu dia ada taruk cuka, pun ai cannot go one hahahaa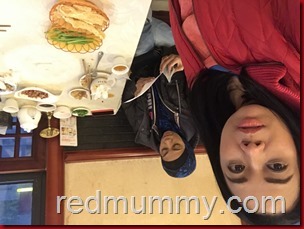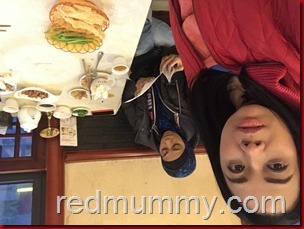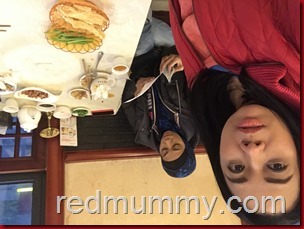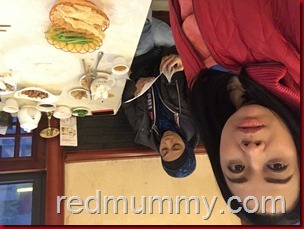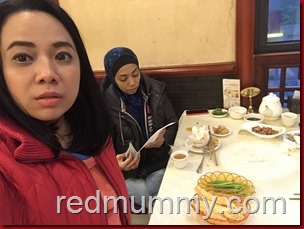 habis makan…yey!
saja akak tunjuk 4 gambars yang tak rotate nih, kali ke lima baru dapat rotate hah, so itulah masalah hakakkkkkk! asal gambar selfie wefie je dia tak mau auto rotate by using the WLW tuh, laki akak suspect dek sebabkan Windows 10 tu lah. Haih!!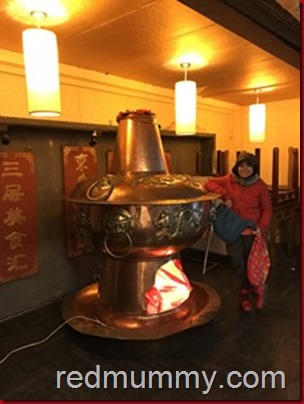 tu dia bapak besau steamboat ko kan….ini in gold colour
kawan aku yang mereng tu cakap …kita datang memalam nak kikis emas nih, bawak balik kayo kita
So bersejuk done
Makan pun done
Shopping topi winter pun done hahahaha, kat 20 hinggit kot topi tu.
Shopping sesikit pun done gak…nak perabihkan yuen yang ado pun yek.
Jadi 2nd round punya shopping pulak….ado maso lagi heh.
Comment:
3