Dec 15 2016 Thursday, 8:00 am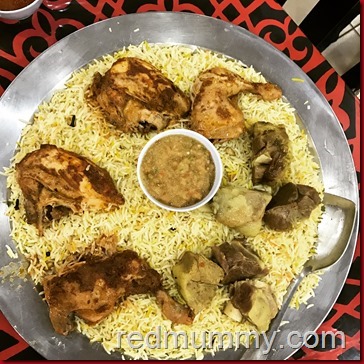 nasi arab kau!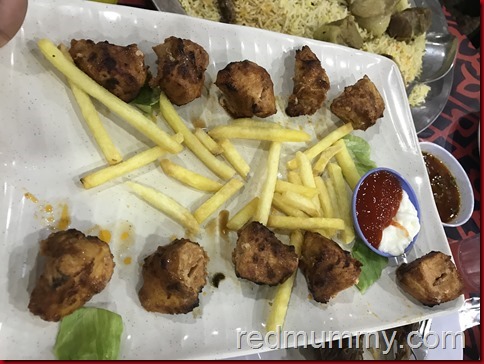 fries dia sikit but actually ada asing lagi fries, bebudak sukalah kan. but for chickens nih, pun sodap.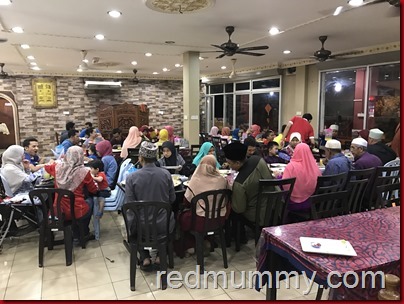 ini event keluarga, the whole restaurant is full of our family members. Ada ler satu family tepi2 tu makan gak, but pastuh kejap jer depa abis makan, orang lain sume dok luar. Yelah kat dalam je dah penuh ngan all of us.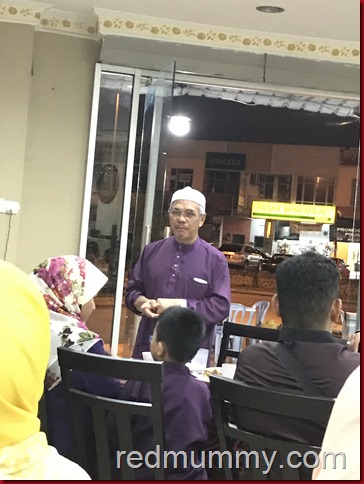 ini ustaz yang my parents bawak jemput sama for this event. Untuk baca doa selamat dan jugak selawat ke atas Nabi Rasulullah saw (it was a night before the Maulud Nabi)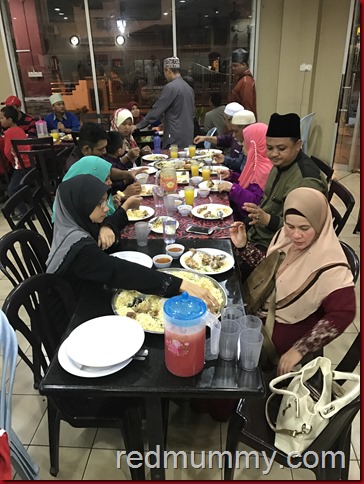 my abang sulung's family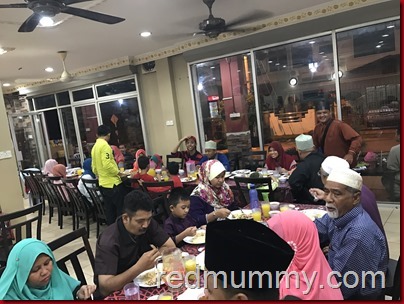 ada abang no 2 gak ngan family with parents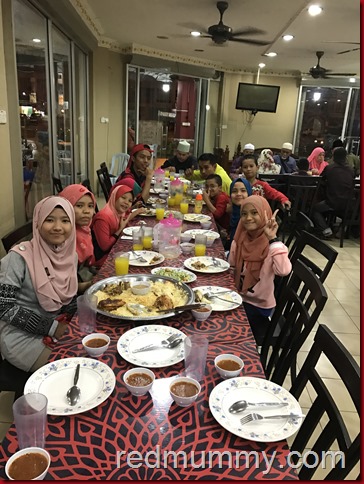 cucu-cucu kecil dan teenagers dok semeja, kecuali toddlers and babies je ngan mak pak memasing…mana ler Zeeshan aku terselit heh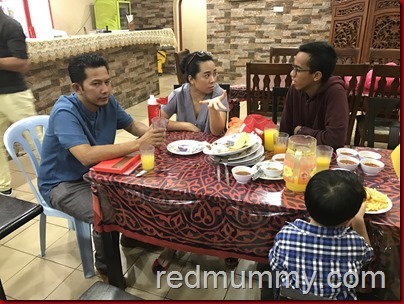 aku datang sempoi jer, idok le ketahuan ada ustaz datang bagai
diorg ni discuss mulut ke mulut bukan nak cakap dalam tingkap wassap, udah aku ketinggalan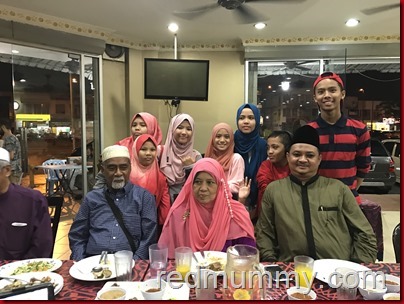 the not so cukup cucus. My parents ada hem…lebih 35 orang cucu, kadang2 aku pun dah tak larat nak mengira memasing. Not to mention cicit, ada lebih 10 orang gak.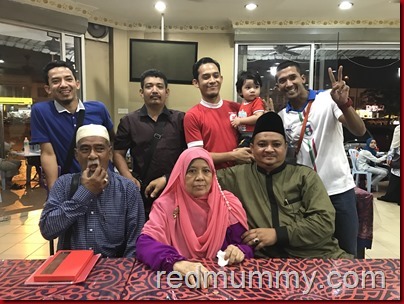 the anak2 lelaki, cukup 5 boys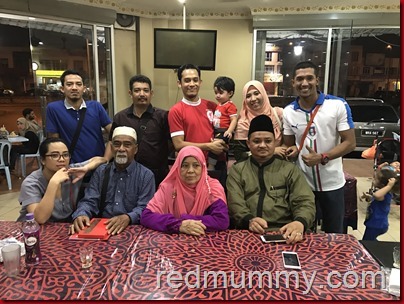 the not so cukup 8 beradik, one of my sisters pergi Vietnam, so 7 beradik je lah…susah  nak cukupkan 8 beradik in a team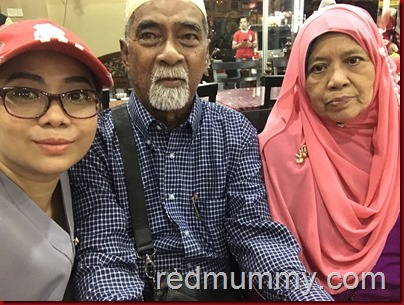 Selamat Ulang Tahun Perkahwinan yang ke 52 Mak Abah
ini topi Zeeshan (he dok ikut abang bertopi), tapi masalahnya dia letak merata2, so aku ni asyik mengutip jer, last2 aku yang pakai hujung2 majlis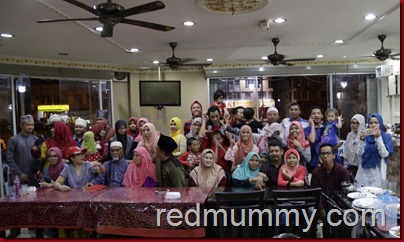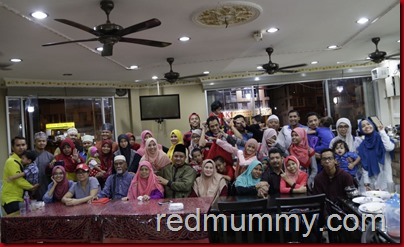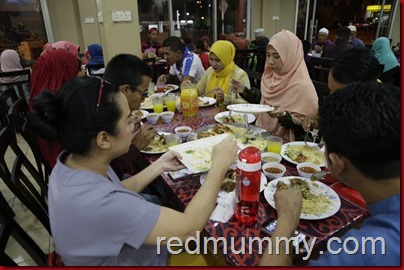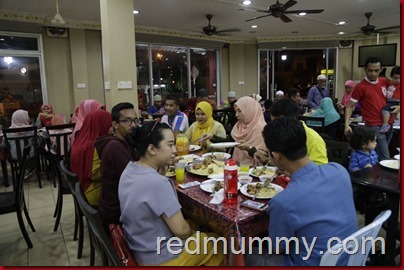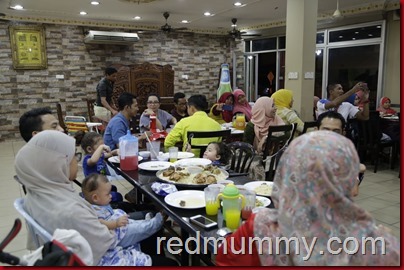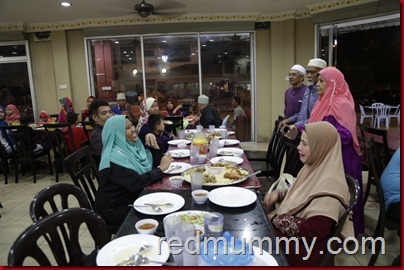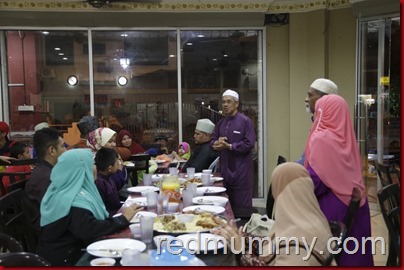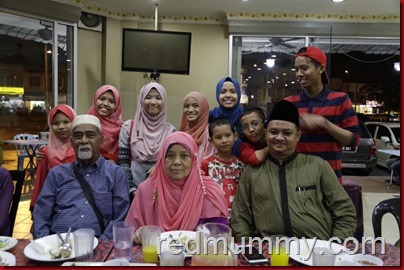 some of the photos were taken by my niece, Kak Ngah, eh mana gambar dia yek, tu lah dia jadi photographer
even my kakak ipar (bekas isteri to my abang sulung pun ada sama dalam event nih, for us she tetap our first kakak ipar, and menantu mak abah. The last wife ada datang sama but the 2nd wife pulak tak de. Bape banyak bini abang aku daaaa hahahaha….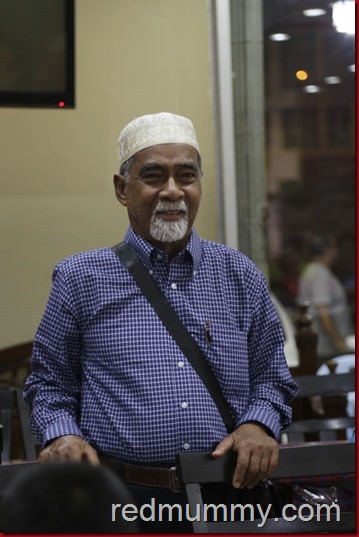 abah pakai baju yang bought from Beijing 🙂
just nice je terletak…ada satu lagi abah lom pakai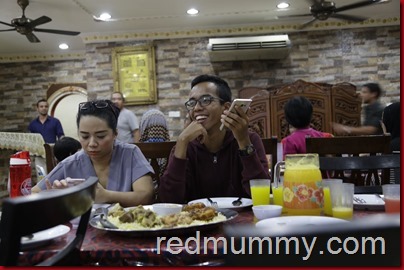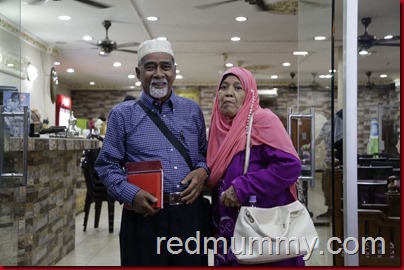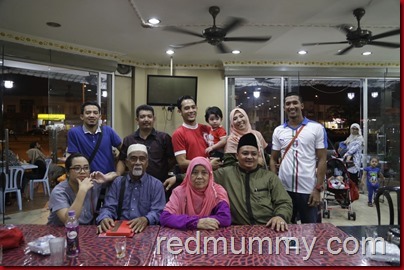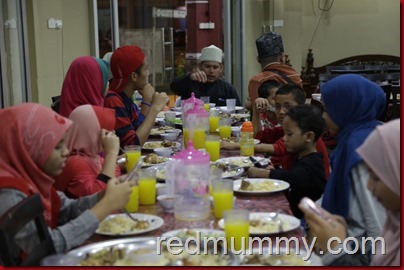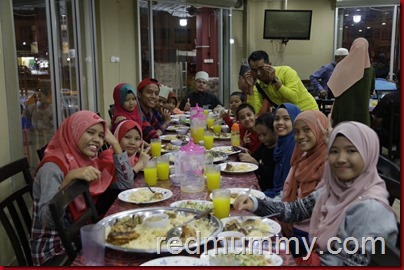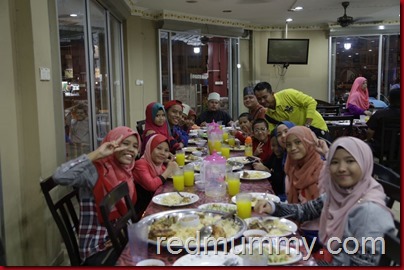 The makan-makan was held at the Restaurant Arab, kat Bangi nun. Few times gak makan kat sini, fav place of our parents. Tu yang padahal semua dok Cheras Permaisuri BTR pun datang jejauh makan sini….It was a treat by our parents gak to anak cucu menantu. Semua invited cuma tu lah ada cucu yang tak dpt datang, even ada sorang anak yang tak dapat turut sama gak.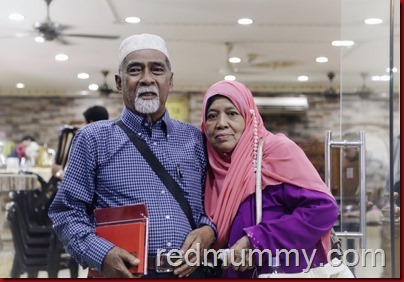 tangan kanan abah tu pegang 2017's calendar and a book, a gift from my boss to him, suka dia…every year memang boss will give one set to him, akak pun tak dapat tau.
Untuk mak abah saya , mak ajah abah aji kami. Semoga terus gumbira, walaupun deduanya orang Melaka (of cos mulut hahahahah u know what I meant), but apapun. diberikan kesihatan yang molek, walaupun kita tau mak abah pun ada sakit2 gak sana sini kan. Allah panjangkan usia mak abah, terus dapat berulang ke Mekah for their yearly Umrah. Dan penyatuan anak-anak, adik beradik, cucu2 cicit. Insyallah.
Comment:
8