Mar 3 2017 Friday, 8:00 am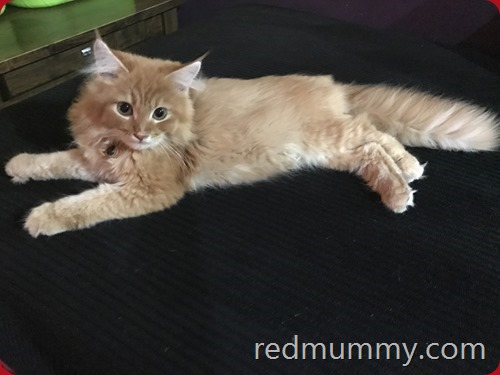 akak tak pernah officially introduce you to my latest cat, her name is Prada. Masa kita adopted dia, she was 3months (28th Jan 2017). As of this entry nih, dia dah 4 bulan lah.  Kira baru sebulan lebih sikitlah dia dok ngan kami. She s a female, ai memang request nakkan female jer, tak nak jantan. Dah pergi vacci sekali, this weekend kena bawak vacci lagi seround. Cukup 6 bulan, nak pi neuter kan dia.  I nak cite lagi panjang lebar pasal sejarah si Prada ni, but nantilah, kemudian2.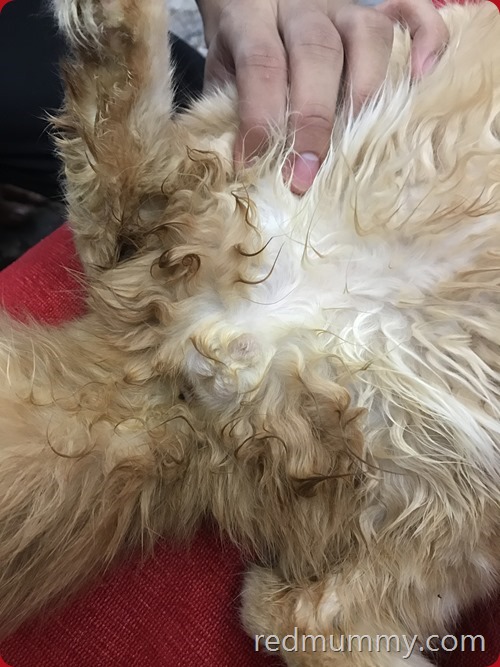 akak nak tanya hangpa, ini jantan ke betina? coz ada few perangai dia macam ke arah ke jantan, bukan macam female. Akak memang specifically cakap nakkan jantan, beli tau dia nih, bukan dapat percuma. So pastuh aku macam was2, ko ni female ke male. Ada sesapa leh tilik bawah dia tuh?
akak letak kat IG pun ramai bagi jawapan yang dedua, ada kata male ada kata female, melampau la khunsa plak.  Masa bawak vacci last month, vet tu tak cakap pun dia male ke female, so next round nak kena suh vet tu kabaulah. Ni vet baru kita tried, yang close by our house. kalau vet biasa yang jauh tu, memang bagus, semua dia buat dia tulis lam vacci card. Haih….
So what say you? Male or female?
Comment:
5