Mar 8 2017 Wednesday, 8:00 am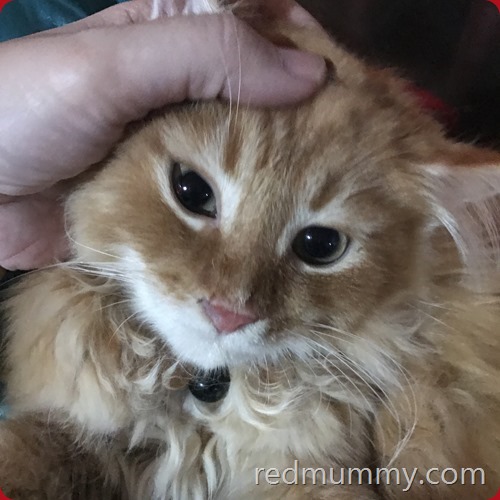 So Prada is confirmed a male. Vet confirmedkan. My sense memang true gak lah, not to mention ramai dok cakap yang dia a male gak. So last weekend, I sent him back to the petshop. I dont want a male, i hanya nak female jer.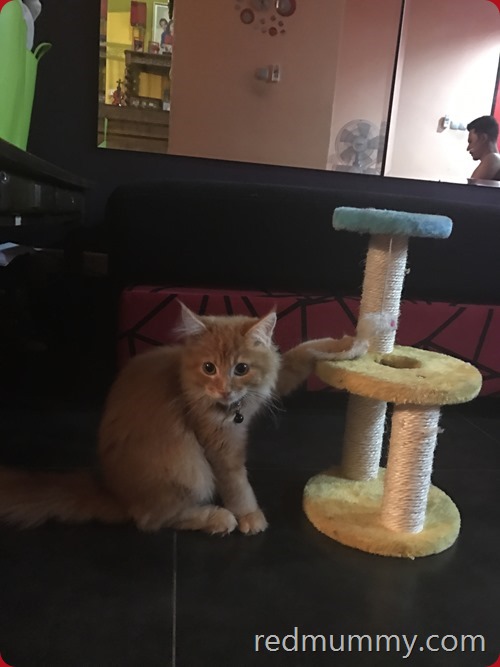 To be exact, he s with us for like 40days macam tuh…sayang memang dah ada but it s not too latelah. Sedangkan laki bini pun bercerai berai, beria sayang bagai, inikan pulak Prada yang baru 40 days with me. I jaga dia memolek, dah buat 2 kali vacci gak. but i just dont want to keep him coz he s a male.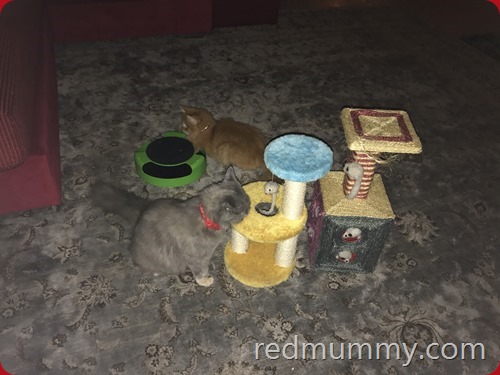 It took 5-7 days for Chanel to get along with Prada. She doesnt like a new member in the red house, for her, dia jer diva dalam rumah tuh…but i nak dia berkawan dalam rumah (Kathy and Sharifah dok kat porch, bukan standard dalam rumah, Porche dah lama hilang tak balik rumah). some more Chanel tak manja ngan aku, dia hanya manja ngan RD sahaja…tu pasal I beli Prada so he will be with me all the time.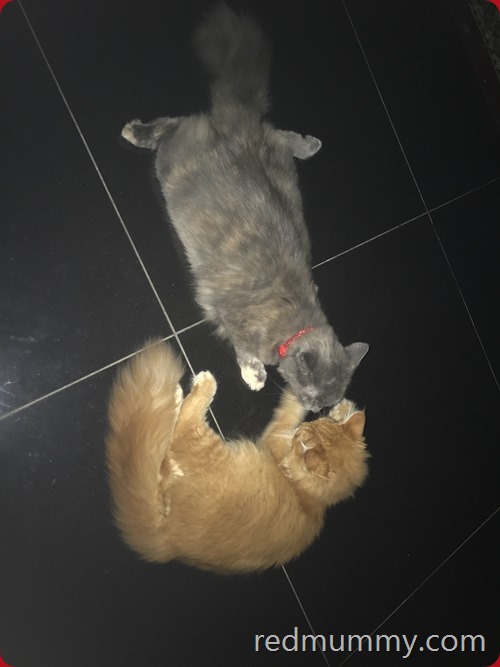 depa dua dah gang up, kat mana ada Prada , situ pun ada Chanel.  One thingnya, bila tak ada Prada ni, Chanel dah tak tidur ngan kami coz dia macam sibuk je jaga Prada. So if Prada dok bawah, dia pun tidur sama lah kat bawah, walau dia nak sangat panjat our katil tu kan.
Kalau tang makan pun, dia macam mengalah dulu, let Prada makan first baru lah dia makan. Such a big sister gitu Chanel.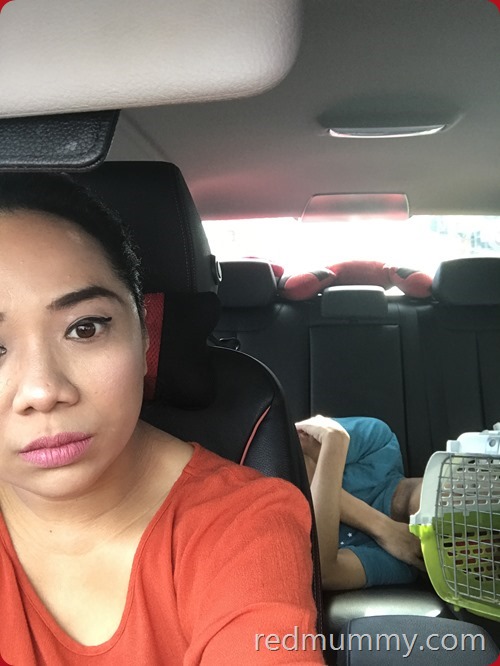 Ini last month punya trip, I antau Chanel pi rumah male, for matting. but bertahan 24 jam jer coz dia tak makan tak minum takut kat rumah orang tuh and takut lagi tengok the male yang bapak le besauuuuuuuuuuu….so i kesian, masa tengok condition rumah tu, i decided to take her back home. Sian Chanel.
So dia rehat 1-2 weeks senyap, tak bunyik bising nak mengawan at all.
but kemudian dia bunyik balik! bising meriah…nak jantan. So with the help of my followers at IGs, ai sent Chanel to another house yang sangat near by to my house. Ada 10 ekor kucing dalam rumah tuh, even after 10 days pun masih belum dapat kenen2 matting. She memang penakut gile ngan kucing2 baru nih…Lelawa nak mamp kucing2 dalam rumah makcik tuh…ooo to die for betul. Bak meh sekoq Nieta…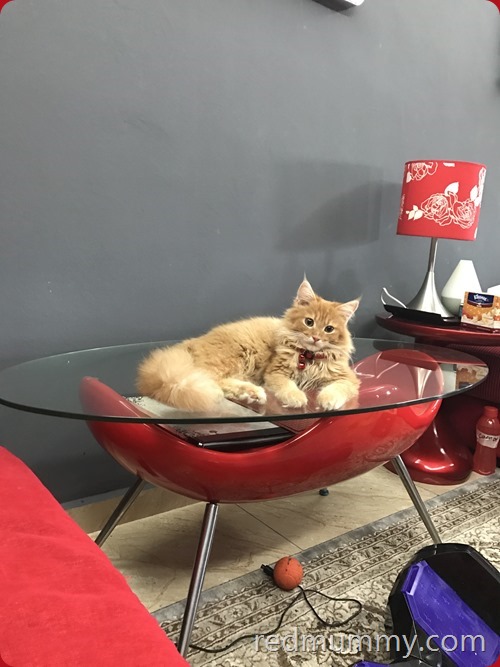 For Prada, i pulangkan semula kat petshop tu, depa refund balik duit ai beli, duit vacci even duit transport too. Duit makan bagai tu tak yah kira ler, as my kasih sayang to him. He ll be getting a new owner coz dia pun hensem, bak kata Zeeshan he looks like a tiger!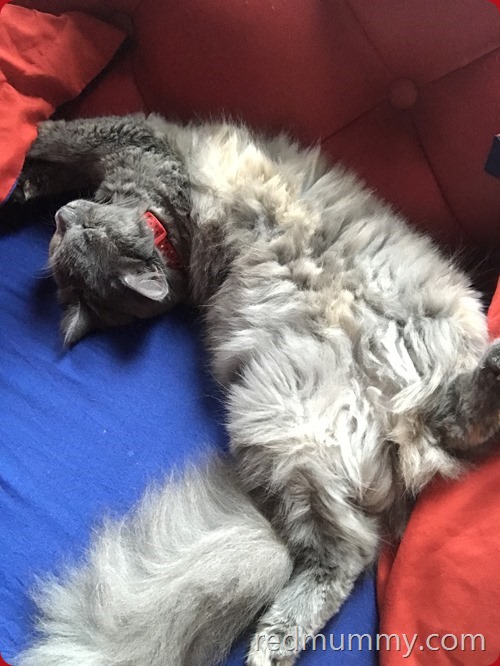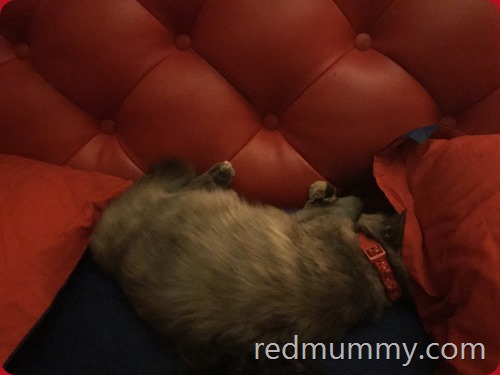 We miss Chanel, I m planning to take her back by this weekend if dia masih belum matting gak, but still i tak nak lagi send her to neuter coz ai memang nakkan dia beranak pinak. Lepas dah beranak seround baru pi antau sunat bagai. These 2 photos, tempat port dia sleep, between me and my husband. She s more to my husband of cos, kat mana nak carik dia, cariklah laki aku wpun itu hadiah dari my husband to me but not anymore.
at the same time, ai masih lagi mencarik Prada's replacee. I need a new kitty, dah tuh kalau Chanel tak gak beranak pinak, aku nak kena gak ada my own fav kitty. If you happen to know anyone yang nak let go the persians, specially female, age below 3 months, please contact me. Direct me to that fella please. I pun masih lagi mencari2 kat online, reasonable price sikitlah, yang melampau harga tu tak kuasa le aku nak melayan.
So we will  wait till Chanel balik weekend ni, jadi kalau dia tak menoron gak, I ll get a new one. Balik cepat rumah Chanel, lama dah ko dok umah jantan tuh…
Comment:
4