Jan 8 2018 Monday, 8:00 am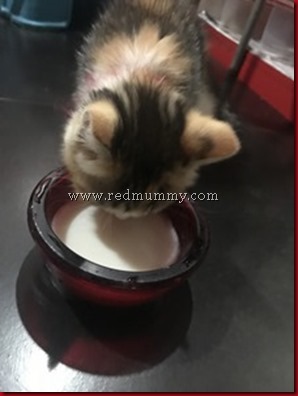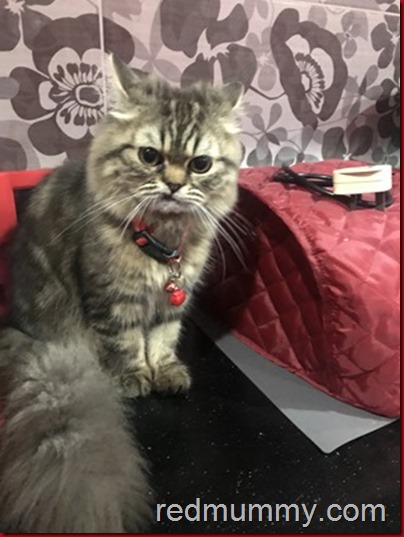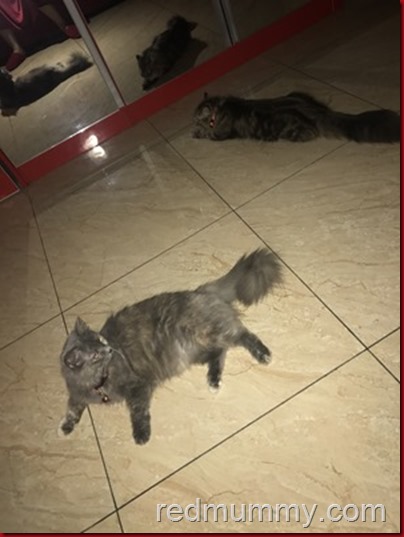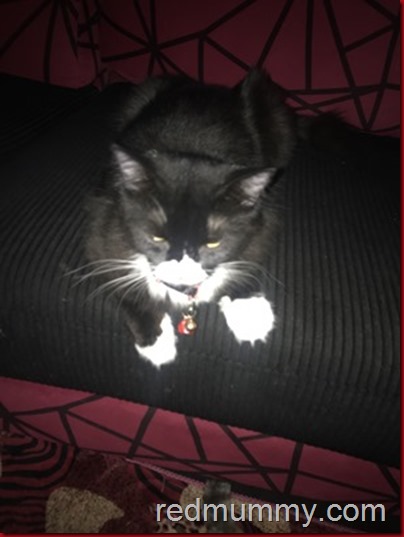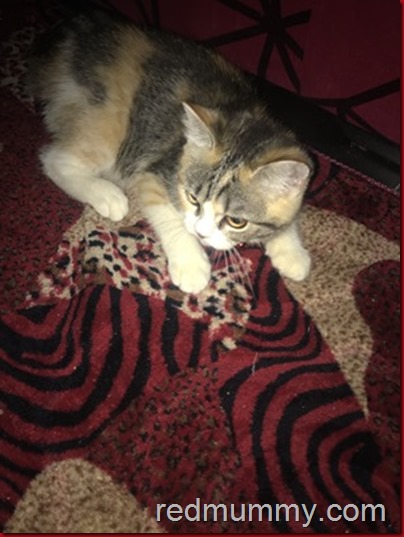 before kita sembang lebat pasal Krabi, the outdated post, my new kitty, dah 4 bulan pun umurnya as of now, but masa amik masa dia 2 bulan. so dah 2 bulan gak lah dia ngan the Red Family.
She s a Scottish fold, female, dob 11 Sept 2017. Meaning to say, complete lah 4 ekor pelbagai jenis breed kucing kat rumah hakak…hiks. 3 females, 1 male. Chanel (she masih lagi tak rapat sangat ngan aku, bolehlah lelepak sama but dia tetap close to RD) walaupun aku yang gila kucing kan. Followed by LV, yang sangat supermanja ngan aku but sejak Dior datang, dah kurang pulak manjanya, apatah lagi skang ada pulak Ferra.
The new kitty's name is Ferragamo aka Ferra.
For Chanel, entah bila lah dia nak pregnant, selang sebulan 2 sekali pi hantar dia kat rumah jantan, tak gak menjadiknya, alasan dia tak nak 'membagi' padahal hehari memekak nak jantan. Haigh. Sebabkan dialah aku amik Dior, the only jantan among 4 nih untuk dia 'membalun' Chanel. But Dior blom matang lagi, walaupun masa Ferra datang, dah bape kali dia cuba nak sontot gak. Padahal dedua ekoq tu Dior and Ferra sesama kitten tuh!
Semua ada characters memasing, semua aku sayang. Jugak kawan to Zeeshan gak, dia suka main kekejar ngan budak 4 ekor nih specially Dior and Ferra. Memula Dior datang, Dior paling senang get along ngan Ferra, followed by Chanel (coz masa dia datang tu Chanel ngah kat rumah jantan). Chanel jaga Dior n Ferra macam mak2 betul….dah selepas sebulan lebih yer baru LV ngam ngan Ferra. Memang agak dah pun, dulu masa Dior datang pun, LV sangat makan hati…skang tambah lagi. But now depa dah fren fren.
by the way, Ferra ai dapat hadiah from Anne Raihan the Penmerahdotcom 🙂
To jaga depa, tidur mana bagai senang, cam penah dah cakap banyak kali, provide dengan best litter box, good pinewood, best superdelicious 2 types of foods, bagi kasih sayang hehehe. Tak pernah la sekalipun sekali 4 ekor nak tidur sama ngan ai, mana nak campak laki aku kan, but at least sekoq akan tidur with me. Skang territory Dior, sapa cop dulu tidur ngan ai dapat ekon kan, so Dior pantassss….But for Chanel sejak dia kecil hingga besau tua ni pun masih satu tak tinggal, RD balik kerja, dia lah sekoq yang akan menyambut dan mintak diusapkan kepalanya menggunakan kaki RD (memang dia tak nak tangan, nak kaki jer), unik btol.
For their grooming, once a month ai memang engage sorang guy ni untuk mandikan depa berempat, bersihkan telinga potong kuku (dalam igstories usually kuor video on their grooming) Harga untuk grooming pun reasonable adik tu charge some more dia buat dengan penuh loving caring and tak kasar. For vacci, wajib. tak tinggal. Ferra tinggal satu je lagi vacci to complete her 3 vaccis pastuh join ngan kakak2 abang dia for yearly vacci akhir tahun nih. The best. Budget untuk my 4 cats ni sentiasa bertambah lah hehehe…rezeki, Kucing kan pembawa rezeki lagipun aku memang pencinta kucing. Yang lelain tu time tidur kalau tak dapat ngan aku, depa merempat kat bilik abang or ngan bilik Zeeshan.
For all of my cats, can check out the instagram: https://www.instagram.com/thecatsofredmummy/
Comment:
5