Oct 4 2017 Wednesday, 8:00 am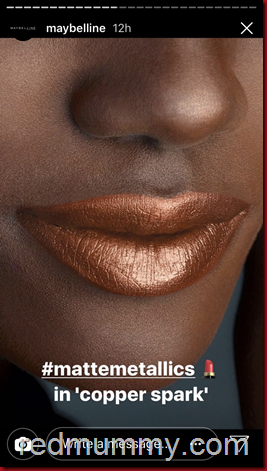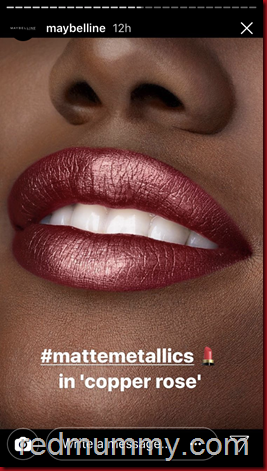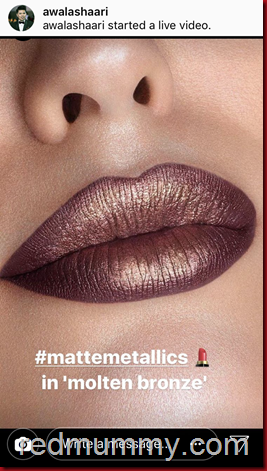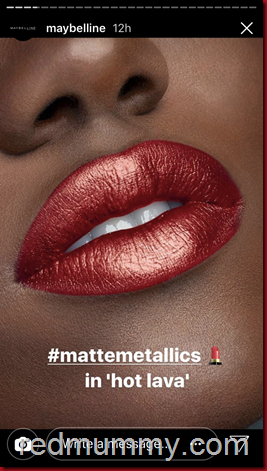 4 colours ni semua antara colours yang tetiba kuor kat my timeline (igstories). Terus lelaju aku tengok balik, pergi pulak depa punya US's website, the maybelline's of course  coz dah siasat dalam msia langsung takdak, in fact the next days nya aku pi carik kat drug stores in KLCC pun tarak jugak ada, means memang tak masuk Malaysia at all yet.
So apapun, aku terus pi Target's online and beli the colours yang aku rasa perlu aku pakai hiks…geram nya pasal kan. I bought 5pcs but only 3 colours je yang aku suka, lagi 2 tu tak sangatlah, special event or kena mix ngan colour lain. Oh ai beli online kat Target US sana pastuh depa shipped kan (of cos by my instruction ler) to my colleague yang kat San Francisco sana and my buddy tolong bawakkan balik to KL so jimat le my shipping from US KL tuh. Lagi 2 items pulak mascara and satu lagi gold eyeliner. Sume dah sampai except eyeliner tu lain shippingnya and tak sempat nak bawak balik, next trip le baru sampai KL nanti.
Aku masih lagi cam dulu, makeup junkie gak but not as bad as other people, aku beli but tak menggila ler bebenau pun. Frankly speaking for lipstick aku suka pakai Sephora Lipstain (skang depa dah bawak masuk 44 colours ko) and jugak Shadedough by Hanis Zalikha. Even lipstain tu memang dah bertaun aku pakai, for HZ punya is matte pun sedap lawa and tahan lama, dedua brand tu sama tahannya. The Maybelline ni aku tak penah beli pun lipsticknya (coz i usually dapat free jer from the sponsor), ini kot first time beli lipstick Maybelline.
Just bcoz it s metallic, memang aku giler sangat…love it.
For the real photos of these lipstick sesilalah jenguk my IG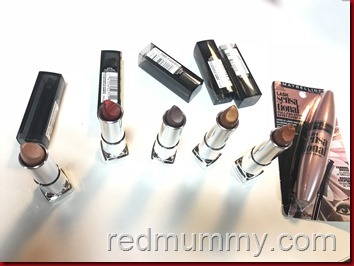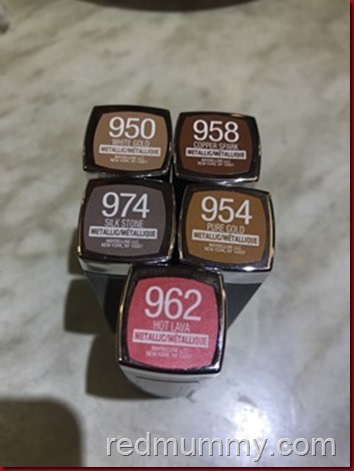 harganya, if convert  from USD to RM is RM25 camtulah
Maybelline zCOLOR SENSATIONAL® MATTE METALLICS LIPSTICK Silk Stone – 0.17 fl o
$5.59 / ea
ni ler contoh harganya hah…kalau beli kat Target murah sikit, kat site Maybelline mahal sket pulak. Im pretty sure lah bila dah sampai KL harganya melambung2 gak nanti tuh.
For my other makeup stuff, ada jer brand lain baru aku beli gak, Benefit, Tarte, Becca, Colorpop and maknek lain sume ada je kuor kat my IGstories gak…you have missed it. Fenty pun coming soon but my code 230 takdak pulak skang nih, once arrive nanti baru tereban.
Comment:
4