Nov 30 2017 Thursday, 10:00 am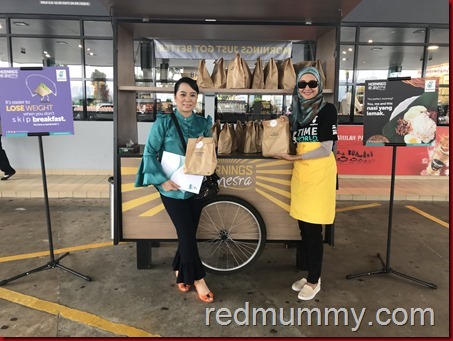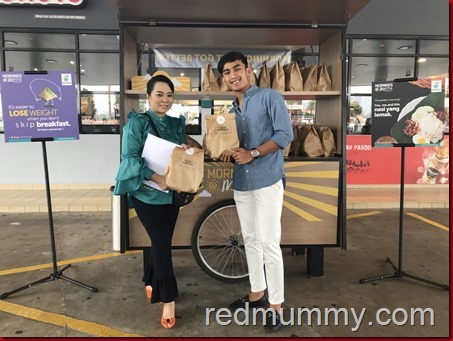 Kesinambungan dari entry Kak Red on http://redmummy.com/2017/07/19/nasi-lemak-pun-ada-dijual-di-petronas-station/
Ada lagi kisah terbaru Mornings @Mesra Breakfast Combo!!
gapo diaaaaaaaaaaaa?? hah baca sini.
Masih lagi dengan harga sarapan yang sangat affordable – RM5, ditambahkan lagi dalam menu sarapan ini ialah Milo bersama dengan local delicacies seperti nasi kerabu, mee goreng dan mihun goreng. Nescafe drink dan jugak nasi lemak, ni wajib ada jugak. So options of sarapan lebih banyak kali ni, improve coz customers yang ramai request. Petronas always listen to you.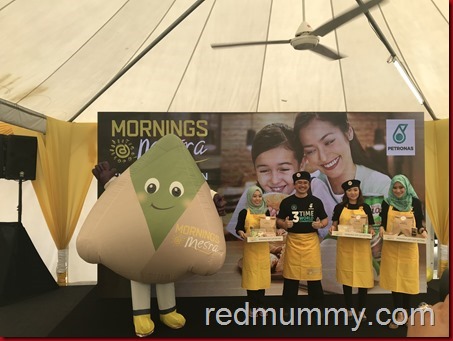 Kali ni jugak, sebanyak 450 Petronas stations nationwide terlibat dalam pengedaran dan penjualan Mornings @Mesra Breakfast Combo! Project yang bermula pada awal tahun ini nampaknya semakin berkembang, memberi peluang pada vendors untuk contribute their delicious kuih muih dan pelbagai jenis nasi for the brekfast.
Senangnya, all dah siap packed and good to go, just grab and chow. Sesambil dalam jem tu pun boleh makan dah sarapan gini, some more if kat KL, pagi memang jem merata sana sini kan, so stop kejap kat Petronas stations, pay RM5 and you dah boleh teruskan perjalanan sambil makan minum  .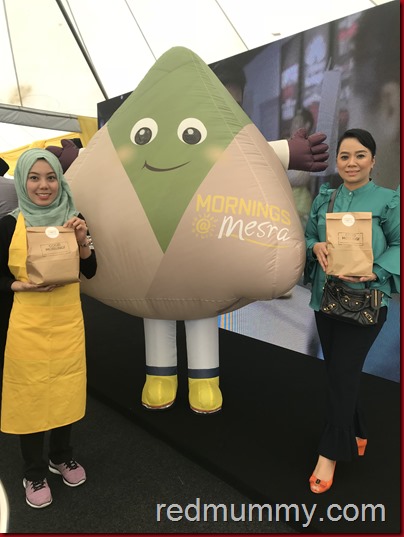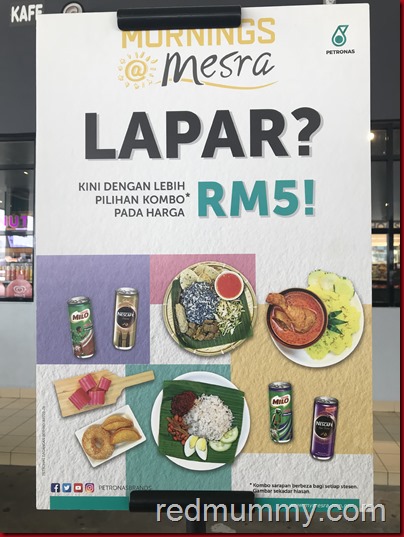 By the way Petronas akan membuat complimentary breakfast giveaways untuk kalian pula – maklumat lanjut boleh check kat https://www.mymesra.com.my/Promotions-@-Get_Breakfast_Combo_for_only_RM5!.aspx
Tahniah Petronas, actually kalaulah rumah akak selaluan dengan Petronas memang akak dah hehari heh lalu and beli but haluan kami berbeda, so korang, jangan buang masa atas jalanraya or tersesak2 nak dapatkan sarapan di office, terus je grab on the go from the Petronas stations yang terpilih.
Comment:
8