Dec 5 2017 Tuesday, 8:00 pm
Photos banyak carca marba….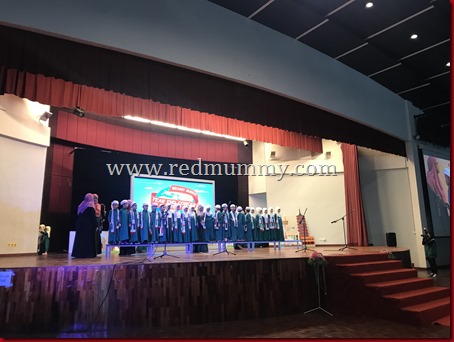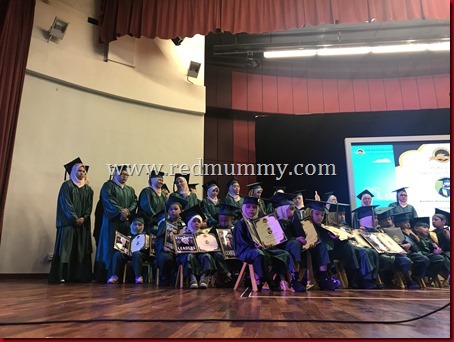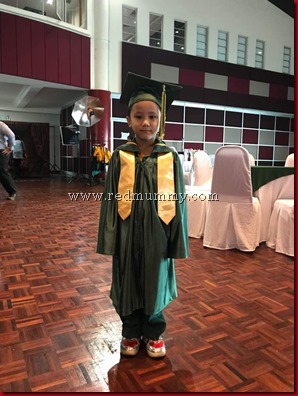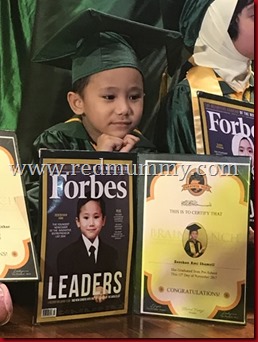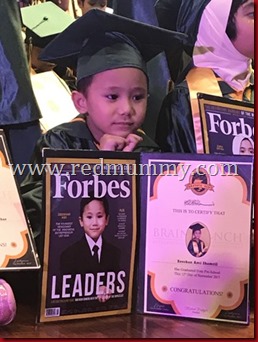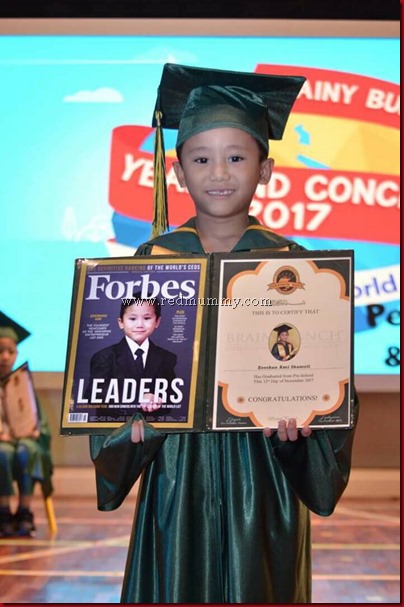 Ramai dok cakap, Ya Allah Kak Red, macam baru semalam je Kak Red beranakkan Zeeshan, budak kecik ni dah grad dah kak?
ha ah, grad from his kindly. Now that he left the place, bolehlah bilang, he was studied kat Brainy Bunch Bandar Sri Permaisuri. 3 years, since he was 4 years old. Dulu masa 4 taun tuh, half day jer lah, half day lagi amik bawak balik but sejak 5 taun and this year memang full day, pagi bapaknya hantar, petang aku menjemput.
Ada sekali tahun lepas, Aunty Dee nya kena hantarkan bawak balik naik motor coz aku packed ngan event opis sampai ke malam. This year pulak, Aunty Mia jaga Shan, so ukhwah sampai ke rumah, she jadi tutor for Shan gak, twice a week. Insyallah tahun depan pun akan bersambungan jugak kelas bersama Aunty Mia.
Sebab dah nak pi year 1 tahun depan, his last day pun on Nov 2017, by right leh je sambung lagi sebulan, but bagi chance lah dia lelepak kat rumah, pun ada gak kelas, everyday buat Kumon exercise and pi Kumon classes. So bukanlah lepak sembarangan je kat rumah tuh.
tapi tu lah, dia ni, umur 6 tahun pun blum, Dec 29th ujung tahun ni baru 6tahun, macam baby2 je lagik. sume ngendeng ngan maknya lagik, camna la ko nanti dik oi….
So congrats Zeeshan, habis dah musim Brainy Bunch. Thanks to teachers specially Aunty Dee and Aunty Mia yang membesar, mengasuh dan mengajar Zeeshan sejak umurnya 4 tahun. Dari dia tak pandai cara solat, sampai dah hafal some of ayat2 alquran, alhamdulillah.
Comment:
5