Apr 3 2017 Monday, 8:30 pm
Jom kita citer yang best2 dulu baru kita sembang pasal kes Zeeshan hilang tu yah….
most of these photos nih, behind the scene of our official blogpost on the Legoland baru nih.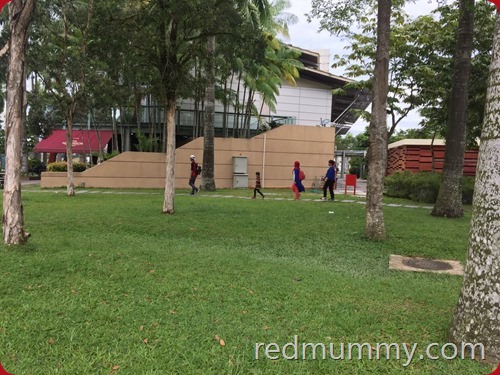 at the Puteri Harbour….hari pertama di sini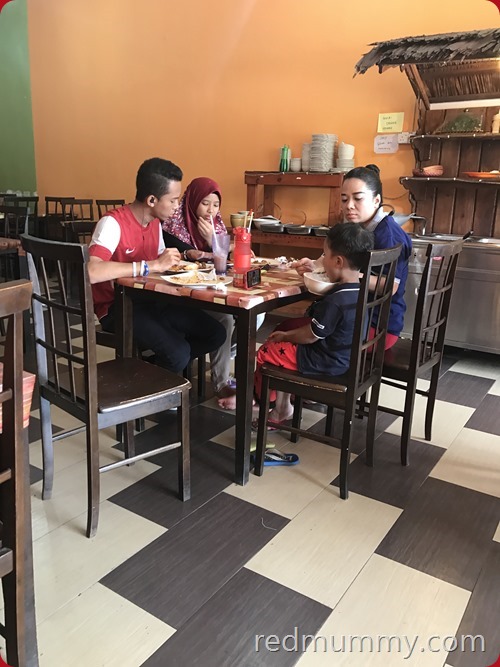 hari ketiga nak balik, kita makan kat aiforgotler nama restaurant nih, but near by Legoland lah….tu aku pakai tshirt abang jer tuh…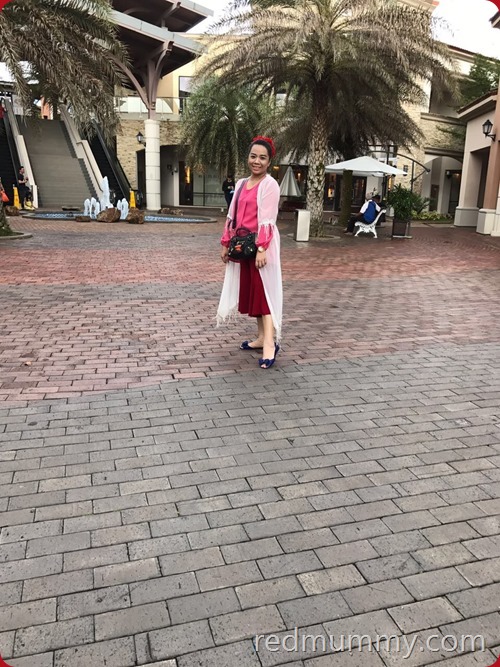 pastu laki aku ajak pi JPO, terus tukar pakai baju kakak and cardigan putih kakak (asalnya mine, baju pun asalnya mine but dah jadi harta kakak) ngan kasut pun tukar, earlier pakai slipar jamban jer muahahhaah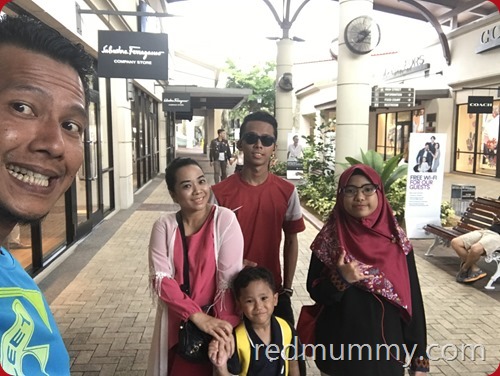 awat laki aku senyum fake padahal dia yang ajak mai sini hiks….ai is lompat bintang betul bila dengo nak datang JPO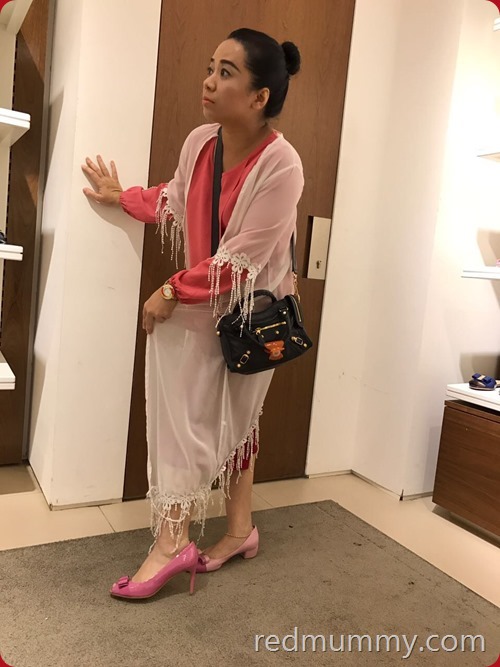 coz haruslah akak buat lawatan ke Ferragamo JPO kan…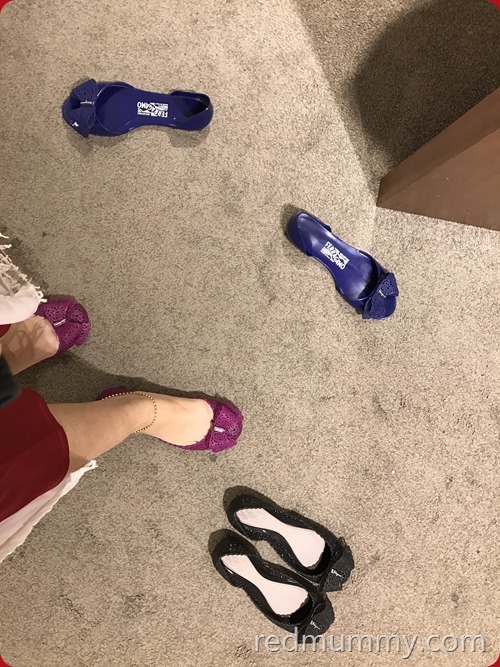 i bought 2 pairs 🙂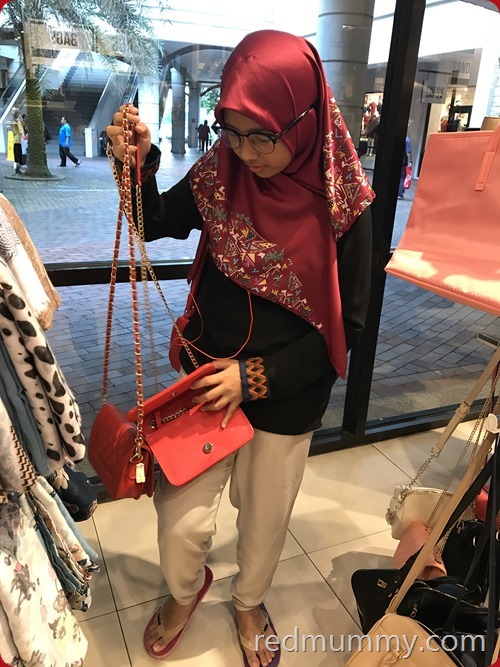 kakak bukan lelevel ferra, so cap ayam pun boleh, tak de cap pun dia tak kisah. My daughter is jenis humble steady one.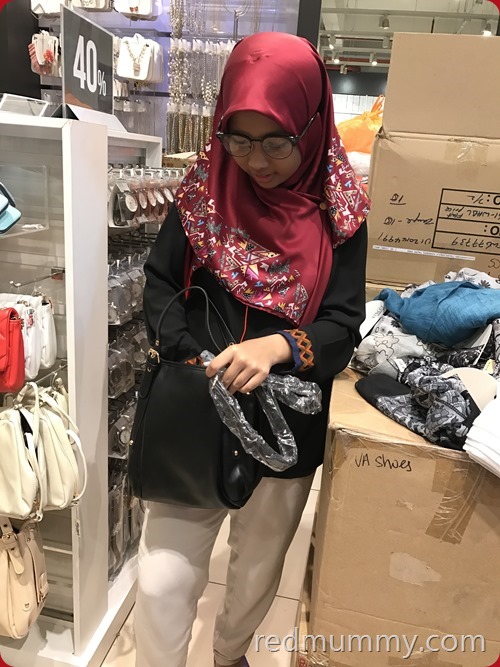 handbag pun, dia nak size medium, so the black one it is. nak dipakai raya onwards je nanti, so beli lah dulu
(oh kat trip Lexis + Lego nih, aku first time bagi dia bawak her new Coach red bagpack).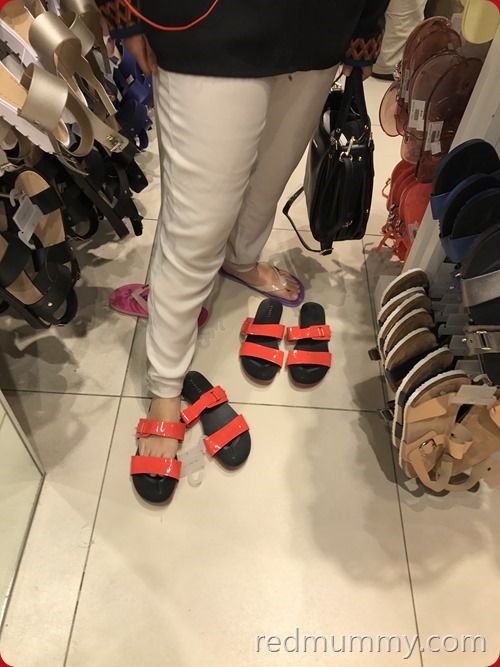 2 pairs of shoes, satu sandal satu kasut. Kasut itam dia tu kan, aku rasa, omg, trending ngah kasut tu ker, bapak simple macam kasut sekolah je mak kau rasa…but dah dia berkenan sangat….selipar ni pun murah2 jer. For kakak, kadang2 tak mintak pun, aku yang bersungguh membeli, serious sok laki dia memang senang ler, coz kakak bukan jenis menyopping (beza dengan abangnya)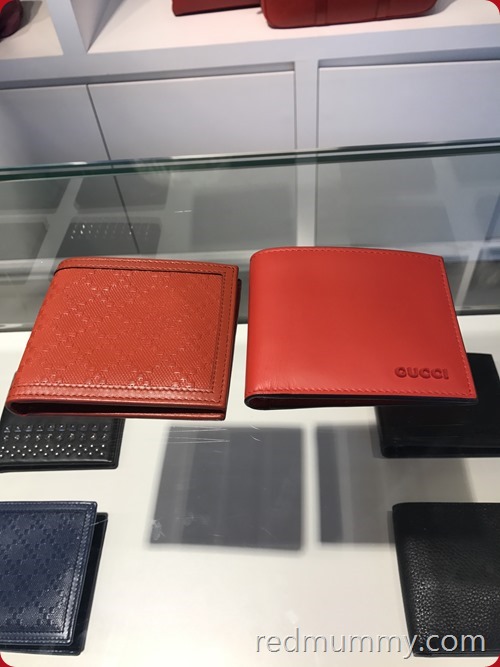 red gucci wallet for husband, tidok le aku beli coz he punya Gucci wallet pun simpan peram lam gobok hbag aku (dia bukan jenis tetukar wallet selang sebulan selang setahun), aku ye lah…manjang tukar purse/handbags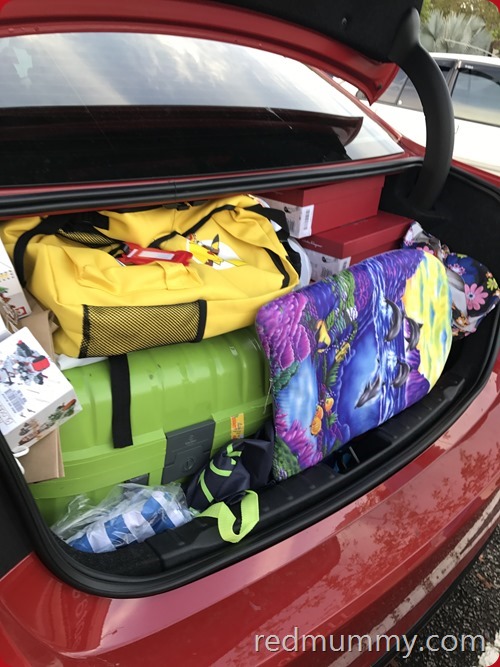 laki aku cabar to make sure bembarang yang beli kat JPO  dapat muat dalam bonet. Dahlah masa datang pun dah penuh, sampai tak dapat menyopping kat Teluk Kemang. but tu lah…memang hazab nak padatkan but ai made it hiks….
ompompupan ni, kalau beli barang, kalau terpaksa gak, akan dia buat sampai muat, hah jangan dicabar. if tak muat gak bonet, mau aku suh anak2 aku pegang sket gak kat seat belakang tuh
sampai KL malam tu, berlipat unpacking barang. Malam tu gak laki aku antau baju for laundry untuk Legoland's nya kain baju since the PD's one kita dah laundry kat Anjung. Selesai.
Soknya aku cuti..sib baik memang amik cuti, kok kena keje, huh…ponat boliau. Eh cuti pun, ngan bantuan abang kakak, kita buat blending all bawang merah, bawang putih, halia, kunyit and cili boh. Stock up untuk 3 bulan frozen. Aku memang setiap 3 bulan yakni masa cuti sekolah akan buat project ni with my 2 kids tuh, depa pun dah terer.
nah jom cite pasal Zeeshan's punya missing in action.
Comment:
3