Jun 16 2009 Tuesday, 2:00 pm
Sticky Mode while stock last! scroll down for updated entries
Code: ECL100
Price: RM60
Size: 5 (3inch)
Remarks: Entitle for 1 free pair of shoes
SOLD
Code: BJG100
Price: RM60
Size: 5 (3inch)
Remarks: Entitle for 1 free pair of shoes
SOLD
Code: ECL200
Size: 5 (3inch)
Price: RM60
Remarks: Entitle for 1 free pair of shoes
SOLD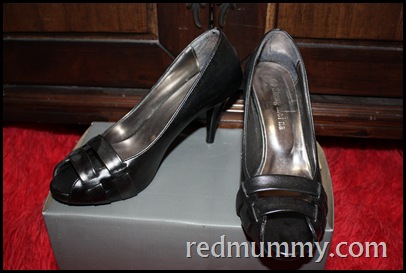 Code: BSR100
Size: 5 (3 1/2 inch)
Price: RM60
Remarks: Entitle for 1 free pair of shoes
SOLD
Code: ECL300
Size: 5 (3inch)
Price: RM60
Remarks: Entitle for 1 free pair of shoes
SOLD
Code: ECL400
Size: 5 (3 1/2 inch)
Price: RM60
Remarks: Entitle for 1 free pair of shoes
SOLD
Code: ECL 500
Size: 5 (3 1/2inch)
Price: RM60
Remarks: Entitle for 1 free pair of shoes
SOLD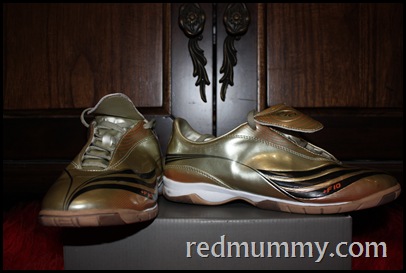 Code: ADS100
Size: 5 (only for indoor futsal)
Price: RM80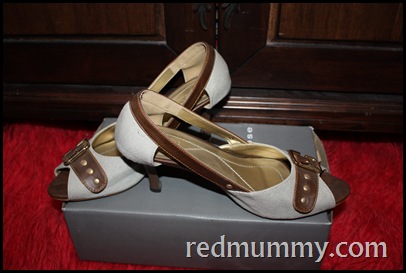 Code: BJG200
Size: 5 (3inch)
Price: RM20
Remarks: Not entitle for free pair of shoes
SOLD
Code: BSR200
Size: 5 (wedges)
Price: RM20
Remarks: Not entitle for free pair of shoes
SOLD
Code: PMV100
Size: 5 (3 1/2 inch)
Price: RM30
Remarks: Not entitle for free pair of shoes
SOLD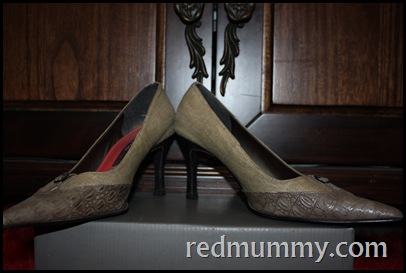 Code: PMV200
Size: 5 (3 1/2 inch)
Price: RM30
Remarks: Not entitle for free pair of shoes
SOLD
End of Shoes for Sale
********************************************************
FOC shoes 1
Size 5
FOC shoes 2
Size 5
FOC shoes 3
Size 5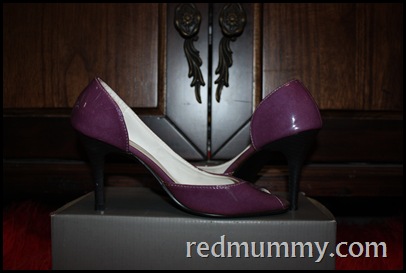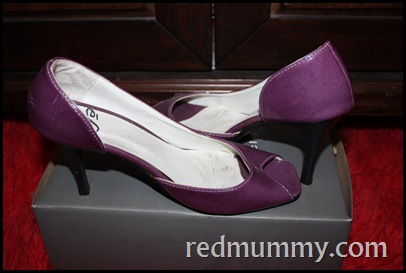 FOC shoes 4
Size 5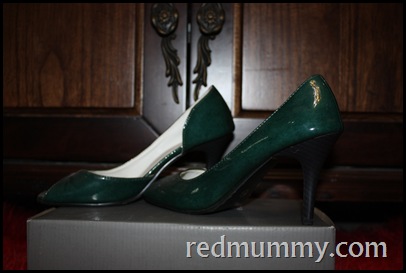 FOC shoes 5
Size 5
FOC Shoes 6
Size 5
FOC shoes 7
Size 5
Terms and Conditions:
1. Quickly drop us an email to Contact Red (Subject: Order Kasut). we will provide you the account details.  setakat book air liur, aku tak layan, ai hold your email only for an hour max, within 1 hour if no payment, sirman will release  your booking.
2. Every pairs of shoes, kindly add up RM10 for postage purposes. (satu pasang postal charges plus box is RM10, 2 pasang kasut jadik RM20, 3 pasang jadik RM30….etcs, pahe dok?). NO SERVICE CHARGE YE….
3. All shoes doesnt come in their original shoes boxes (aku dah buang aaa)
4. The first 7 shoes from the top, is entitled to get one pair of complimentary shoes.
5. You have no right to choose on the FOC shoes, we will pick any of the shoes to be couried together with your paid shoes. I will not entertain any special request on your FOC shoes, AGAIN, kami pilih. it s FOC pun namanya kan. u buy one u get one free.
6.  All sales are final. Shoes sold are not exchangeable, returnable or refundable.
7.  I will not be responsible for any losses or damages incurred during shipping and handling.
8.  I accept payment through CIMB only…
9.  Please give us, at least 5-7 working days to do the delivery.
10. Kok kaki ko tetiba besau next week, ha dah tak boleh muat, ahkak x leh nak tolong ekkk.
Next week, aku bukak jualan hand made kebaya from Jakarta pulak yer… 🙂
Comment:
19