May 26 2016 Thursday, 8:00 am
shoes, havent been talking bout my new shoes for a while. except hari tu drama my Prada heels tu je lah kan. Of cos i dok beli kasut sokmo but i tak rajinnya lahai nak snap sesatu kasut baru tu. brand no brand pun all ada jer. But yesterday Ferragamo starts their sale, up to 30% off.
So I poi le menebeng….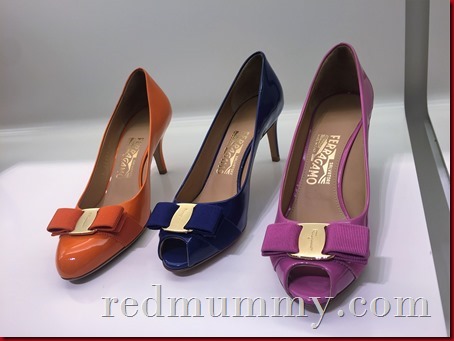 i love the pink tuh….sebelum sale I dah aim nak beli the pink…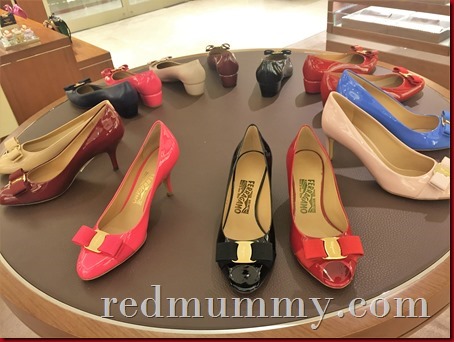 hok nih takde sale, ini semua harga biasa2 jugak…roughly around 2k ++ gak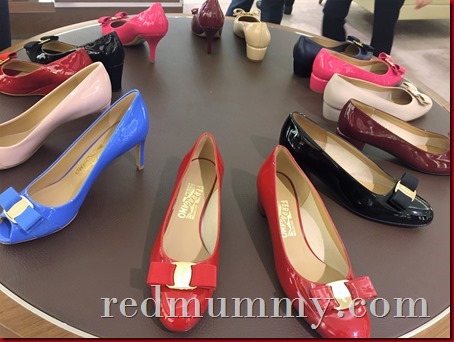 so tempting with the reds but bape banyak Ferragamo merah dah aku nak collect pun kan…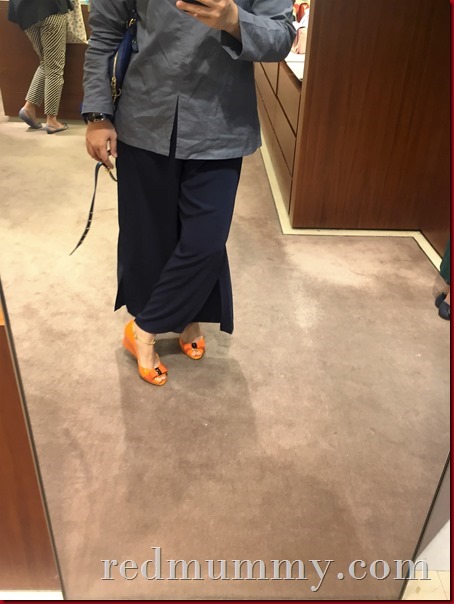 but i end up beli orange nih (and ada yang lain gak hihihihi), show this colour firstlah. Wedges and open toe. Member aku cakap bukan ko dah ada colour ni ke, eh tak lah, yang satu lagi tu macam merah orange but not orange at all and yg tu bukan wedges, heels. Lain lerrrr…..
Sent this photo to husband (intention to claim coz he owes my Prada heels kan), his first question was 'how come tak high heels?
apa punya soalan daaaaa
well coz knowing me yang sangat ler pencinta high heels kan
Frankly speaking, i m not into high heels anymore, aging factor hahahahaa…Ada masanya aku pakai flat jer pergi kerja, keluar jalan2 weekend tu pun flat gak lah. So high heels dah bukan my fav anymore,so I have stopped buying those. Yang ada sekarang, masih maintain pakai for events or if rajin jer, for office ada jugak pakai but jarang ler.
Lelater I rajin I tunjukkan ler lagi the shoes collection yang melambak2 tuh, kalau dulu rumah lama, tak muat cabinets, pastu half duduk kat opis, then bila dah ada 5 pintu shoes cabinets, pun masihhhhhhhhhhhhh lagi tak cukup, suku terpaksa pindah ke opis semula hahahaha. Selain dari senang nak menyarung, tukar2 pakai niatnya. Sampai opis lain, before lunch lain, after lunch lain, balik kang lain.
So if you are Ferragamo lovers, poi ler kat boutique depa, tengah sale, I tak tanya ler pulak bape lama salesnya, usually up to 2 weeks, so go grab.
Comment:
8