Jul 13 2009 Monday, 2:30 pm
Hi hi all, beri laluan to my sticky mode entry nih yeah…
for new entries do scroll down
bila masa pulak aku takda new entries, mesti adooooooooooooo!
********************************************
Jika kamu diberi pilihan memilih kereta yg mewakili diri kamu, agak2 kereta apa yg kamu pilih? ai'm sure korang sure pilih kereta yg maha hebat & mewah2.
For me, ai always wanted a 4wd or suv car. ai think those machines really represent me with its tough & huge chassis, powerful, better security, comfortable & good performance becos i'm also like that. Bukan la dari segi saiz, tapi dari segi keazaman saya yang tinggi, my family is my top priority, my responsibility to protect them as well as my comfort zone whenever with them, kerjaya & blog sama seimbang dan tenaga & usaha yang bersungguh2 utk sentiasa berada di atas. Sounds alike kan 😉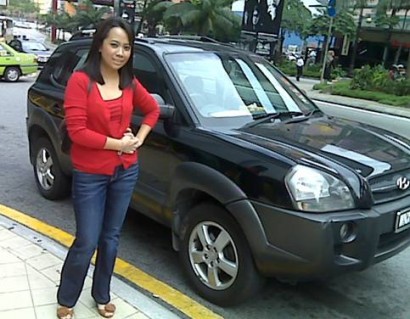 So apa sahaja kereta pilihan kamu, berusaha lah utk mendapatkannya cos me myself will definitely trying harder to get one!
Talk about kereta pilihan ni, Hyundai Malaysia sekarang sedang mengadakan peraduan 'Which Hyundai R U?' maksudnya korang kena pilih kereta Hyundai model mana yg betul2 mewakili diri kamu? With a lot of models to choose from, which one is u? from compact to saloon to suv even mpv. Among them are i10, getz, matrix, accent, avante, coupe, sonata, tucson, santafe & grand starex.

Ooo hadiah2 dia ialah…
• The Best Photo Prize is RM38,000 European Trip for 2 inclusive of pocket money.
• First 10 voters who voted for the winner gets an ipod touch.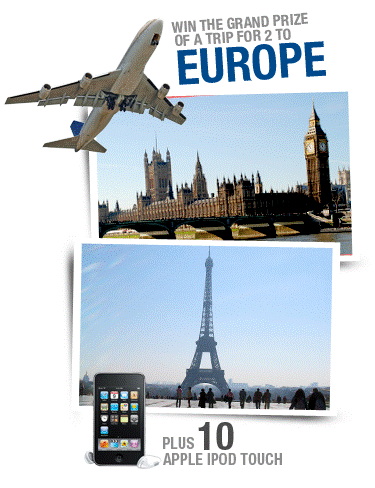 Ok dah teruja dengan hadiah dia kan? Apa lagi jom la kita join the contest. Senang jer…
1.    Register as a photographer or a voter at whichhyundairu
2.    Take a photo of yourself with a Hyundai car which u think best represents u, and post it to the whichhyundairu
3.    Then vote everyday. Sbb as a voter pun entitle to win the prizes 😉
The photos can be as creative as they can, free to do anything and everything with the cars, except for touching any racial, religious or politically sensitive issues.
Suggestions:
i) Visit any of Hyundai showrooms to snap a photo of your Hyundai.
ii) Borrow your friend's / neighbor's / relative's Hyundai.
iii) Any Hyundai on the street.
T & C
• 1 participant can upload maximum 1 picture in a day (24 hours).
• As a voter, he/she is allowed to vote for 6 pictures in a day (24 hours).
• Closing date is on 22nd July 2009
• Each voter get to cast 6 votes per 24hrs. Vote wisely as the first 10 voters who voted for the eventual winning photo will get the iPod Touch!
• Announcement of winners will be at Hyundai roadshow @ 1Utama, LG Oval, 25th July 2009 at 830pm

Hyundai is brought to you here by Hyundai-Sime Darby. They are now the sole distributor of all Hyundai vehicles in Malaysia. They now having a wide range of cars, and Hyundai is already the choice of brand of Malaysian!
'Which Hyundai R U?'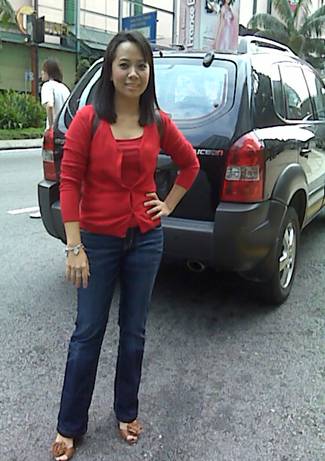 ai'm Tucson 🙂

Kamu readers, bukan sahaja bisa vote, tapi bolehlah beramai2 join the contest, saya mahu melihat dan temu kamu di One Utama, jam 830 malam nanti, Sabtu depan tau!…jemput ke sana yeah 🙂
Khidmat pesanan masyarakat Which Hyundai R U is brought by redmummy.com
Comment:
14