Jul 29 2009 Wednesday, 9:00 pm
Everybody Need Lurve is a sticky mode entry for 48 hours, do scroll down for RM's latest entries. thanks
My Lurve will always to my family, especially to those 2 kiddos. Never ending never dying. The same goes to my hubby la of cos. But at the moment, I'm in Lurve with "someone" else. Main kayu tigalah pulak. Saya dah melek.at & naik angau untuk berkongsi & menghebahkan my Lurve with this "someone" kepada semua orang. Well the "someone" is…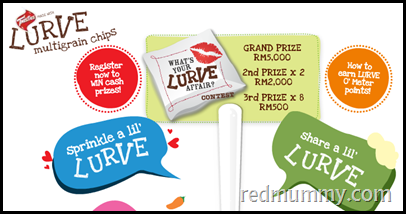 This Lurve Facebook Application la. So saya adalah tengah sibuk menyemarakkan lagi my Lurve O' Meter ini sebab lagi banyak Lurve saya, lagi banyak wang tunai saya menang 🙂
On top of that everybody will get my Lurve & everybody will sent their Lurve to me, as I said Everybody need Lurve!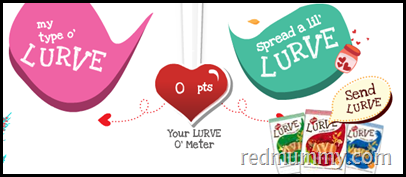 Macam orang bercinta, mula-mula takde point la. So kena build up la your Lurve to each other.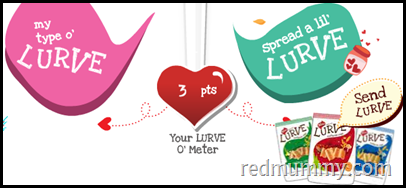 There I got 3 points already. Salah satu cara nak build up your Lurve O' Meter ni dengan menjawab Lurve quiz "my type o' LURVE". Kalo you all spread this to your friends, you got another 2 points & if they completed the quiz, you'll get another 1 point. Senangkan…
I tried this other one to collect more points too! "Sprinkle a lil LURVE"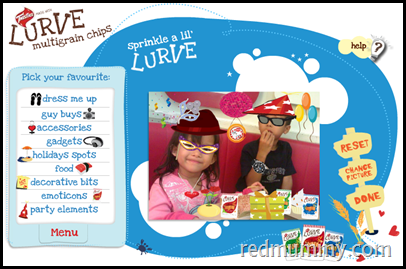 This is quite fun where you can decorate your Lurve photo with all those accessories from the left panel. Tengok saya decorate gambar budak dua orang tu, hehehe macam berparty lak depa ni…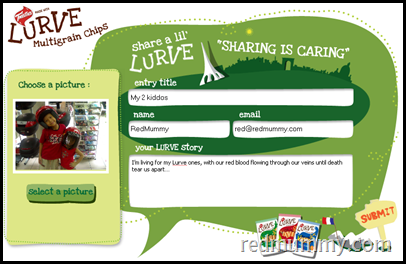 Dah lepas "Sprinkle a lil LURVE" kita kongsi la kita punya Lurve story kan… this is "Share a lil' Lurve" section where you pick a photo & tell a brief story about it. Never ending never dying Lurve! I like this too! I pick my 2 kiddos!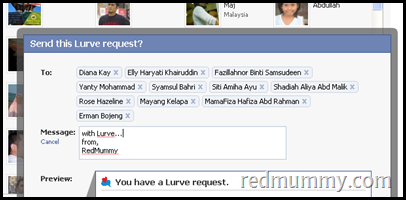 And last but not least, sent to your friends to "Spread the Lurve" Jangan la nak makan sorang pulak, sharing is caring kan 😉
Now is your turn, it was additively engaging, enjoyable & fun along the way and yet got a chance to win CASH too. Did I mention on top of playing this application, you guys got a chance to win RM5000 cash for grand prize, 2 x RM2000 for 2nd prize & 8 x RM500 for 3rd prize? Opss I think I mention too much already! Nanti korang lak yang collect lagi banyak point. I need to collect more point. Now go make some LURVE you people!
Oh btw, I'M HOT & SPICY 🙂

And if you missed the Lurve Affair Blogger Contest, this is your payback time! All you need to do is to play & play & play this Lurve application and score more points to win the cash prizes! The play time is from 6th July-28th August 2009.
Khidmat pesananan masyarakat Everybody Need Lurve is brought by redmummy.com
Comment:
8