Jul 30 2009 Thursday, 8:00 am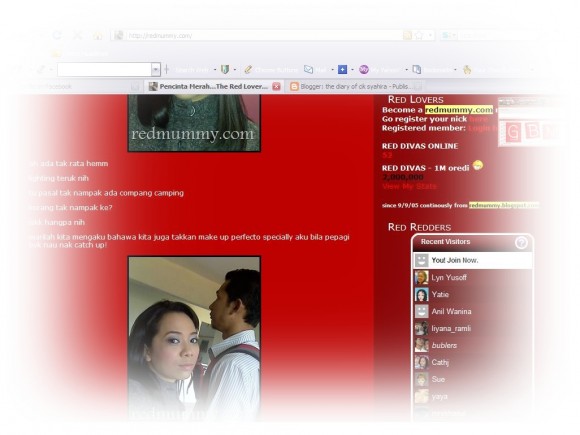 berblur2 btollah gambo nih
korang nampak idak the 2 millions tuh?
Syahira captured this…at ?? kol bape ko captured nih dik? so anw…ado yang tried their luck banyak kali tp kali ni rezeki Syahira. ai didnt promise for any special gift, but 2 juta datang sekali…
2 juta bukan datang tetiap ari mahupun setiap taun.
juta tuh
so, RM has a small token for her. budak ni dah berkurun patut jumpa aku amik Pearly Palette dia tau….mmg jodoh ko lah dik. kalo lagi seminggu ko tak mai amik, akak release Pearly ko tu kat orang lain, ada 3 orang dok merayu2 aku pearly palette tu tp takdak stock dah…
oh saya gembira lah kan ngan 2millions hits. korang menyokong redmummy.com sesangat. thanks a bunch!
btw, Iklan LURVE yang ngah sticky mode atas nih, adalah iklan Nuffnang yang ke 35  sudah aku buat, yang sudah went on live. tetapi as of today masih ada lagi lebih 10 advertorial under Nuffnang yang dok lam dashboard aku tunggu green light to publish and submission. Ini tidak termasuk dengan personal ads yang approach RM sendiri….tak termasuk dengan event2 yang aku kena pergi cover (ha jangan ko nak buat calculation income aku plak!)
napa ke aku kena bilang….hahahaha coz RM will be featuring in……..tetttttttttttt!
stay tune 🙂
Tahniah RM and tahniah kamu jugak…..
Comment:
13