Jul 15 2016 Friday, 8:00 am
cite raya lagik lah, of cos le tak abis2 mar….baru first day raya nih. Jump teruslah, akak bukan ada banyak masa pun, gambar beribu dik oi, nak transfer from the WLW to WP tu pun makan masa gak. Cut cut je hah…so after our raya at our own Red House, kita terus to my parents house yang jauhnya 2-3minutes je tuh.
Lelepak beborak…dan bersalaman.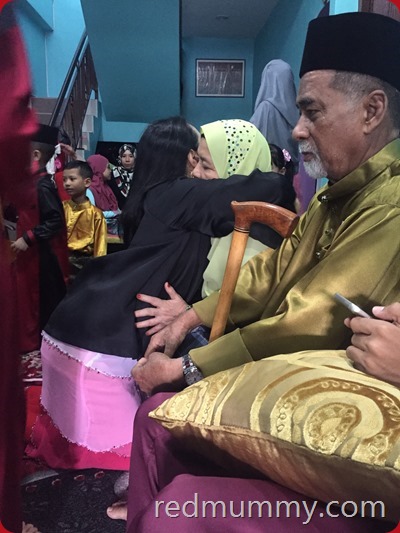 mak ajah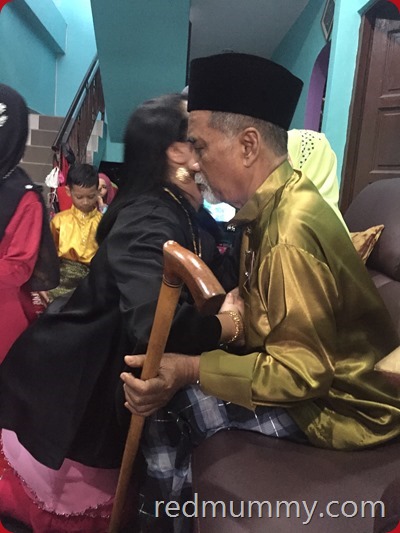 abah
dedua pun dah uzur tak berapa sihat, but bolehlah jenjalan sikit skang nih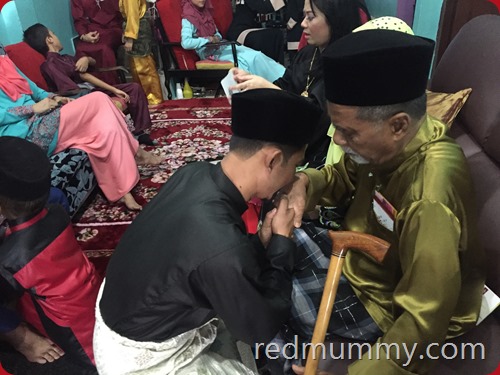 followed by sume orang ler bersalaman, no group family photo coz tak pernah nak dapat cukup quorum lagipun memasing nak rushed gak to umah mertua.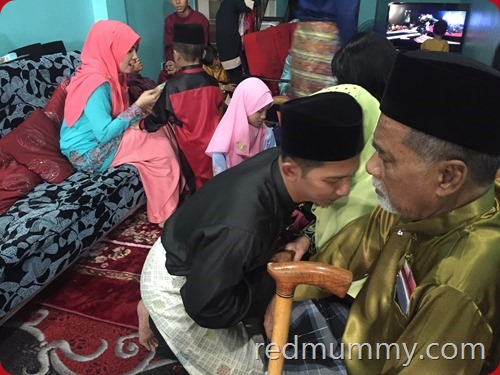 semua orang dapat duit raya from my parents, anak cucu menantu cicit pun dapat too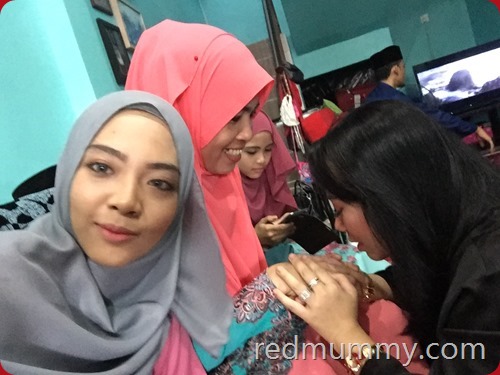 ado gak spam gambar hah…camera fon aku dah jadi hak semua orang, bila tengok balik muka memasing yang penuh bukan muka aku pung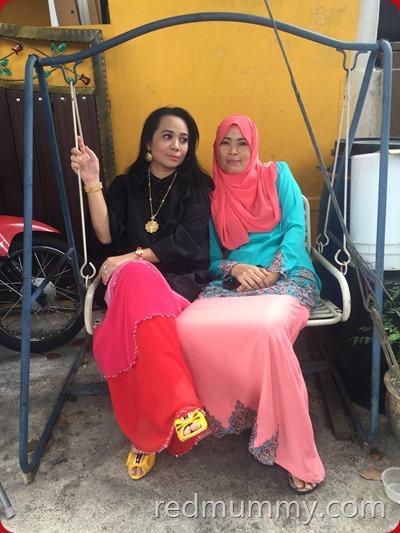 my one and only kakak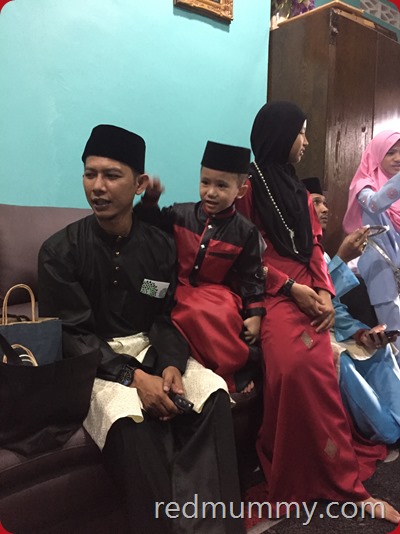 lagi pakai hitam lagi nampak kuruss mengering betul RD ni heh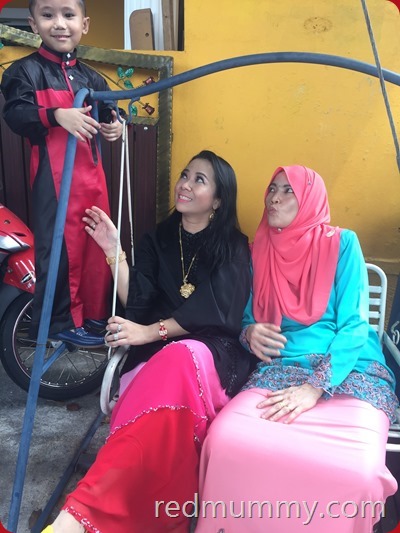 apsallah yang ko nak panjat buaian tu dik, lagi mak ko marah lagi ko panjat…his bebudak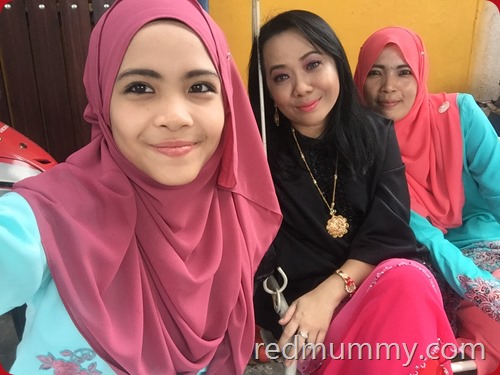 klon Mira Filzah sangat budak depan nih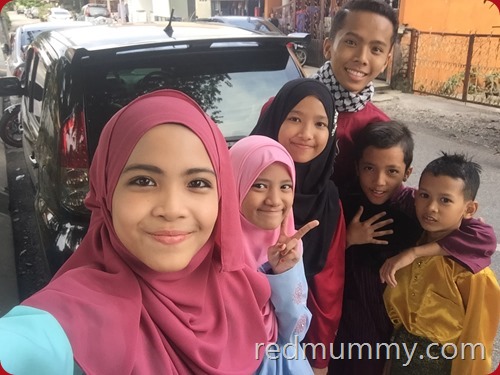 kan aku cakap hp aku memang jadi harta anak2 buah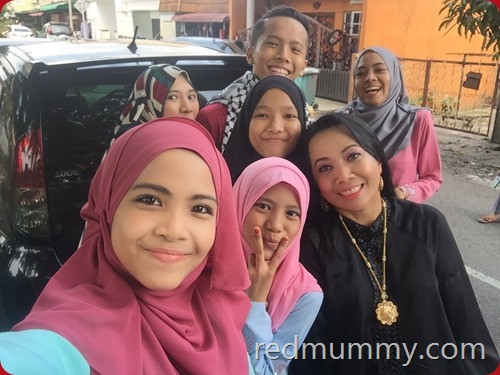 dan spam beramai2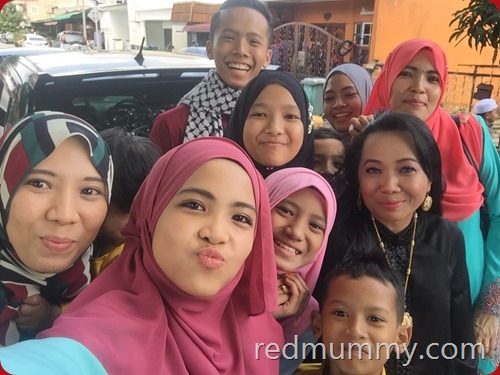 hah naik penuh dah….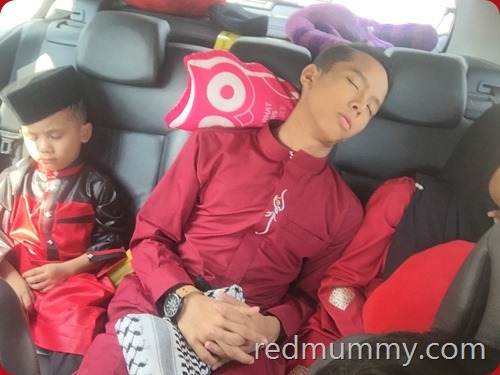 pastu kita rushed balik Kapar pulak, tetiga tidur dalam kereta…sodap betul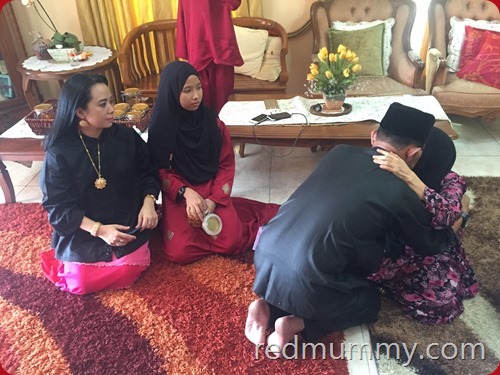 terus bersalaman bermaafan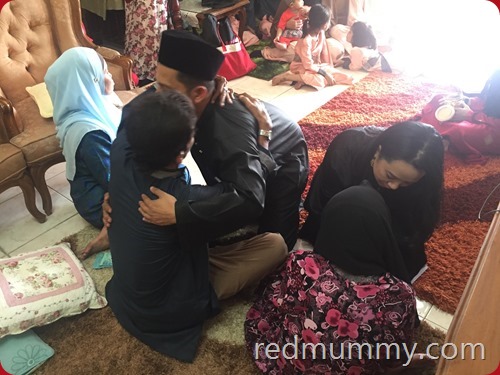 terluah terus apa yang tersimpan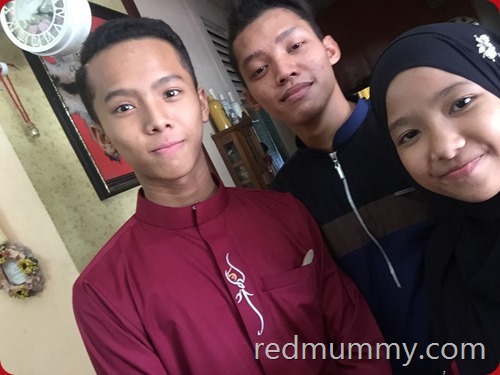 kat sini pun depa buat harta gak hp mak depa…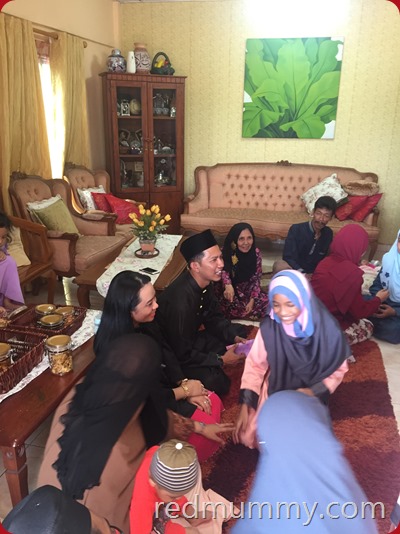 habis bersalaman pastuh memasing melepak, laki aku pi carik bantal hehehe cam biasa ler pakcik tuh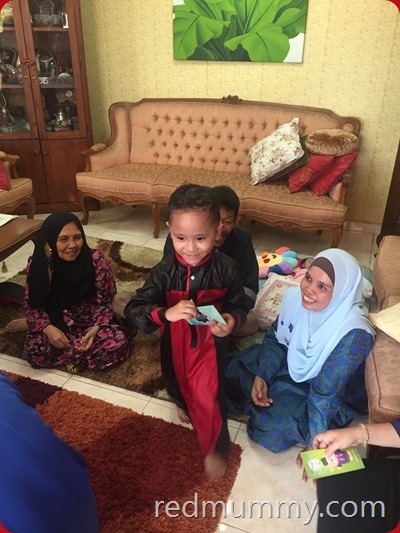 Zeeshan tu dia pakai jubah ni sampai late petang, maghrib gitu, punyalah tak nak bukak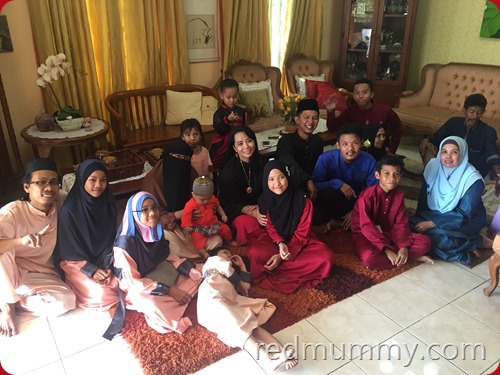 ni family photo yang ada untuk hari tu lah, ada yang tak balik turn rumah mertua etcs..ada yang dah balik, kami pun sampai dah petang tuh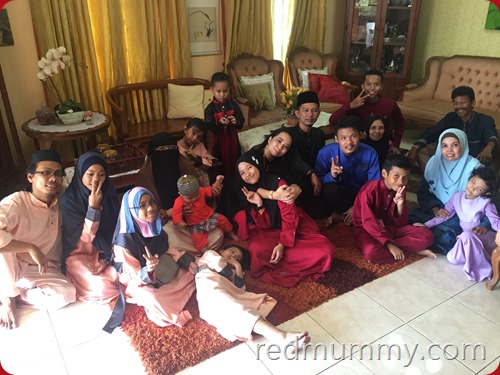 pastu satu family balik, tinggal us je lah…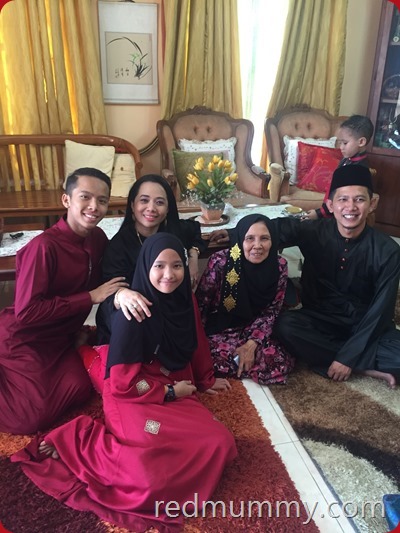 Red Family with our mak, nenek
Zeeshan tu takde perasaan dah nak berposing gambar segala…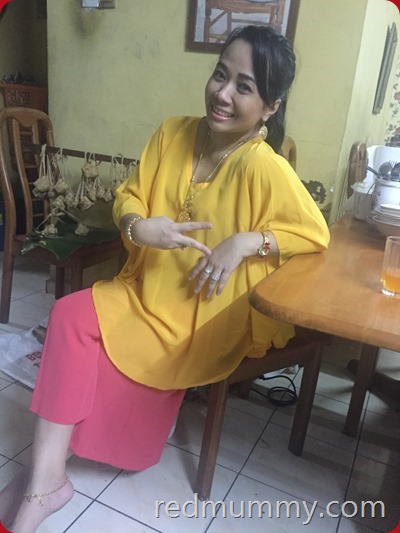 pas mandi, tukar uniform dok dapur sudah, ada sedara mara datang malam tu, menjelang midnite kami pun pulang semula ke Cheras and pusing mesin kekemas sikit tidoq and esoknya kena balik Melaka pulak…
Hah simple pun tak simple, the same routine macam tetaun yang lepas, mestilah ada yang 'kurang' tapi malas nak pikir.
Lepas raya ni ler yang aku rasa aku tak berapa sihat, skang ni pun ngah ulang alik spital, nanti ler sesenang akak citer, check up tak hehabis lagik.
Well ok, kita sambung lain kali cite raya lagik yeah…Melaka raya.
Jadi officially cam biasa kita team raya KL pastu team raya Kapar and team raya Melaka 🙂
Comment:
0