Jul 18 2016 Monday, 8:00 am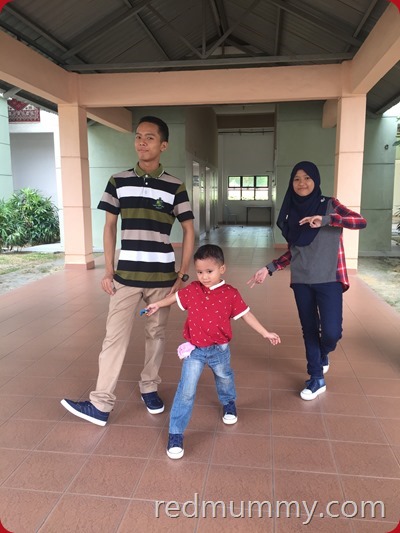 haa, casual on hari raya. Takper, coz tak pi melawat rumah orang. Ini nak perjalanan ke Melaka, so aku bagi depa untuk pakai baju2 biasa, specially for girls lah. Anak2 menakan pun sama, depa tau the rules, pi melawat rumah orang kena pakai baju raya sesopan sikit bukan jeans ke seluar bagai macam tu ler.
Anak2 pakai canvas jeans shoes, colour je sama but actually design tepi kiri bagai lain. All these semua dari tahun lepas aku dah siap beli ehehhehe….muat leh tahan at least lebih setaun tuh.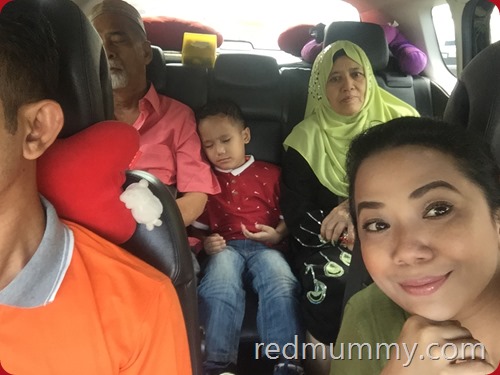 Dah siap dingdong lebih kurang 2 jam lebih gak ler baru gerak coz nak tunggu yang ni sampai nak tunggu yang tu tukar kereta bagai heh macam2 hal. 3 bijik kereta pulang dulu, 1 to follow later.
abang kakak dah joined the cousinsnya kereta ler, aku macam tetaun dulu, job aku memang bawak mak abah. Zeeshan is my handbag so dia always with me ler in the same car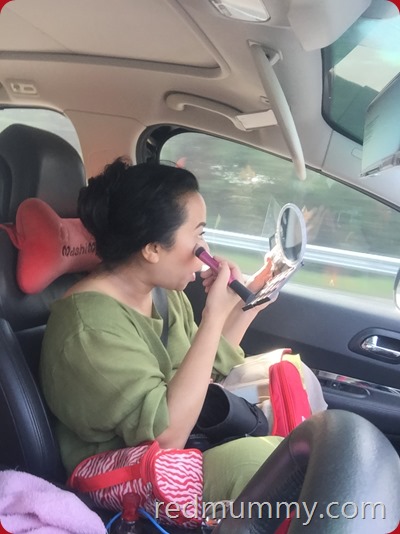 kuor rumah macam tak mandi bangun tidur hahahaha coz malas heh, dah nak sampai Melaka baru touch up touch sket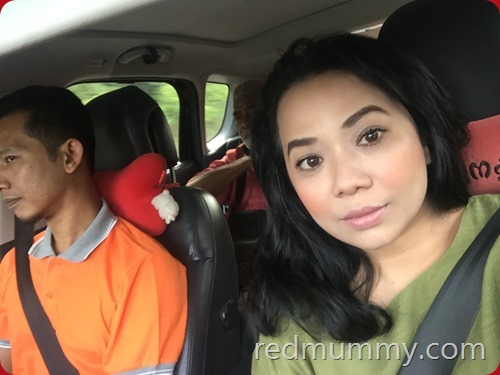 tak yah heavy pun coz tak nak pi beraya mana, nak terus ke homestay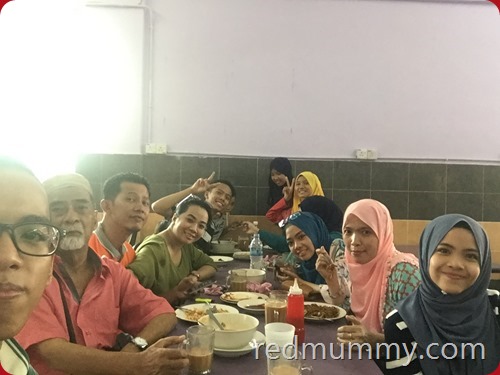 sebelum tu lapik perut dulu kat the only mamak yang bukak di Pokok Mangga, Melaka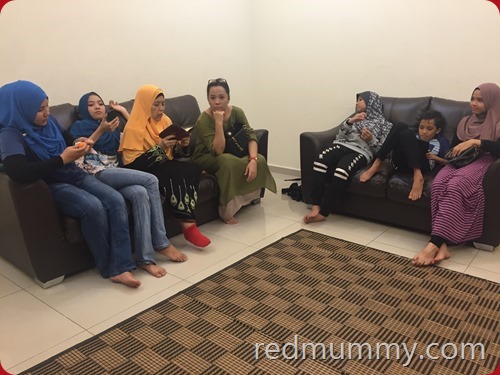 lepas mandi solat bagai, kita keluar semula. Dalam 9 lebih gak ler kuornya coz Mak aku nak naik cruise. Memula aku malas nak ikut coz dah bape kali ler naik cruise Melaka tu tapi laki aku suh ikut gak…baru le nak melanding membutoqqq…udahlah aku tak bawak baju casual langsung, so pakai sarung balik the casual dress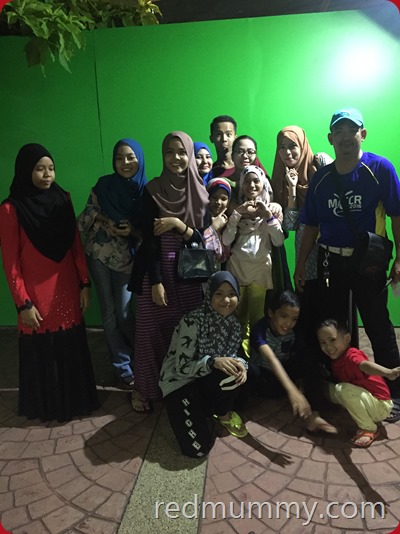 dengan sesat baratnya, jumpa gak…ngam2 sempat beli ticket cruise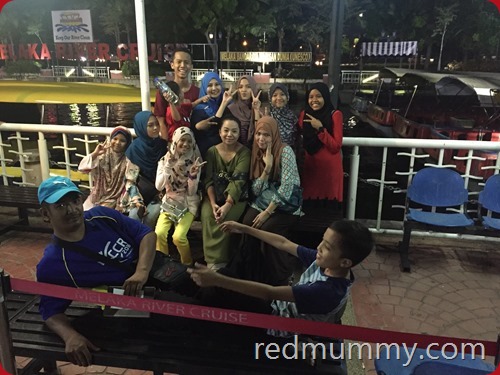 asal boleh asyik nak bergambarrrrrrrrrrrrrr jer…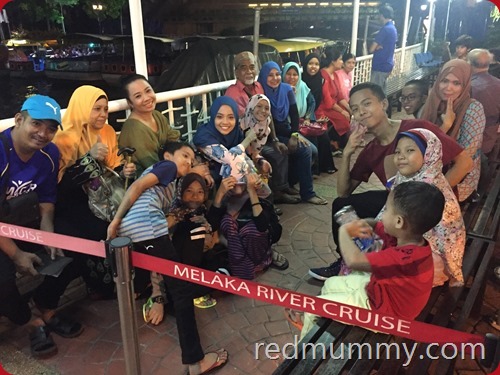 there were 18 of us, one more car pun dah bergabung ngan kita so lagi le meriah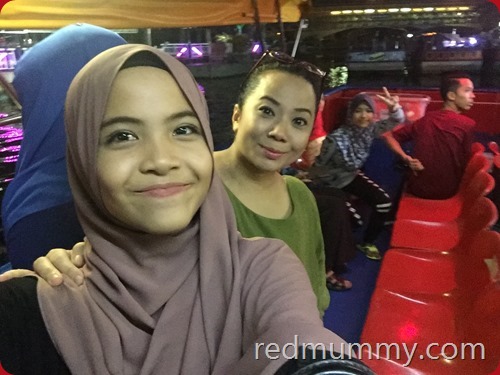 Mira Filzah lagik…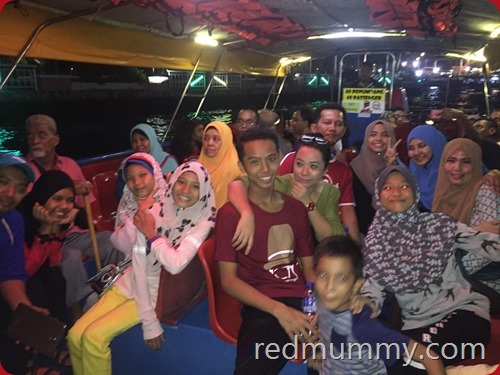 pepusing macam sama jer….but biasa ler reramai kan, memang meriah ler…

panorama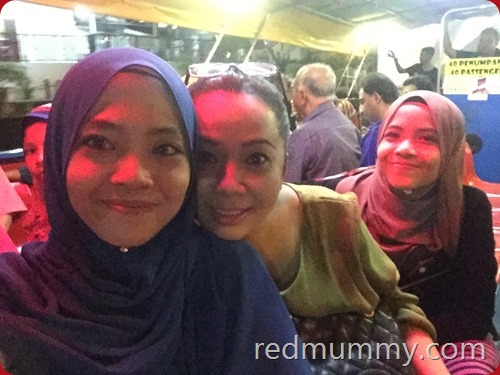 adik kakak Mira Filzah lagik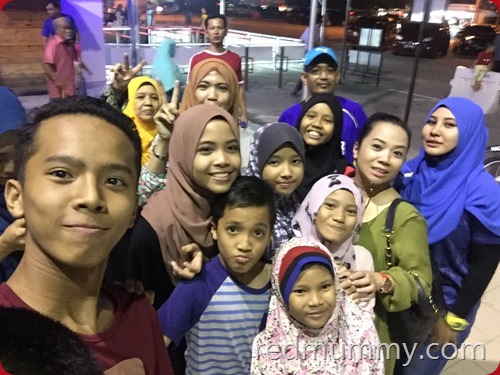 kat sini laki aku bising…ko nampak hujung kanan tu Zeeshan, sorang2 je kat situ. Ramai2 beria bergambar, anak sorang2 dok atas tuh…hish hish…salah sapa tu hiksss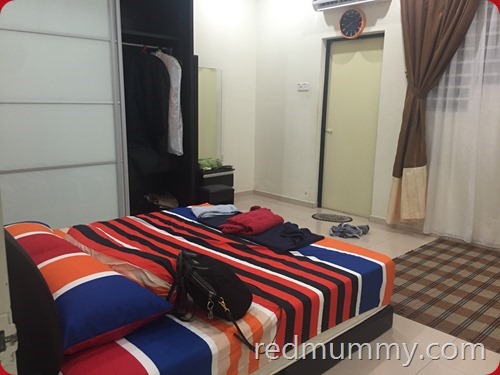 ha ini bilik kami di Nurhomestay, dah tahun ketiga dah Red family jadi guests depa. Sebenarnya first and 2nd year tu kebetulan, tak disangka mereka adalah cawangan yang sama, depa ada 2 unit rumah masa tu. dedua rumah aku merasa. Skang nih dah ada 3 bijik rumah, makin berkembang2 betul business Nurhomestay, alhamdulillah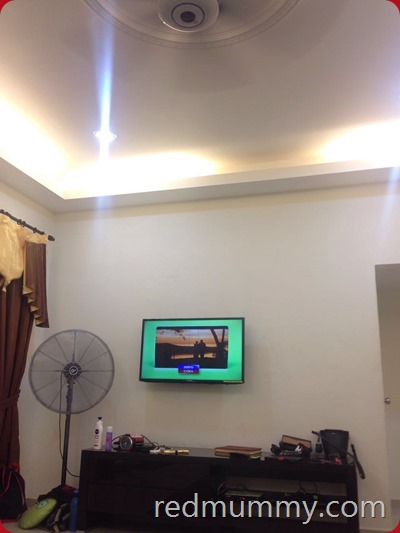 ini tv siap astro bagai kat living area, untuk bahagian sofa, ha kena scroll gambar2 atas 🙂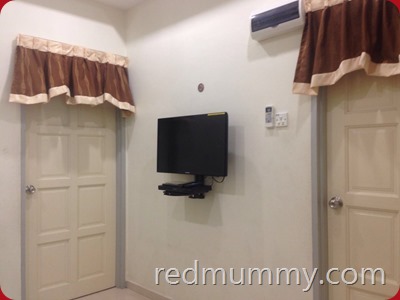 kat atas ada 3 bilik and 2 bathrooms, and ada jugak tv untuk ruang rehat atas siap astro too. For hall sini, anak2 dara tidur, 3 bilik lagi occupied by abang aku + wife, satu lagi bilik my 2 sister and SIL. satu lagi bilik aku laki bini + Zeeshan lah. Mak abah tidur di bilik bawah, and the boys (3 cousins) tidur kat depan tv.
Toto disediakan, cakap je nak berapa 🙂 , bantal pun banyak betul.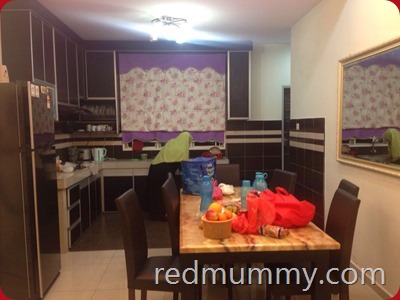 amende Mak Ajah buat tuh…ini dapur and makan area. Semua barang asas in fact bukan basic pun ada di sini gak, semua disediakan, takde benda yang takde ler. Kalau ada pun boleh je cakap kat Nurhomestay, nanti depa sediakan. Memandangkan insyallah setiap tahun kami akan duduk di sini, jadi apa2 nak disediakan boleh bagitau, korang pun can do so. Harga untuk semalam ialah RM300 for 2nights pulak RM500, kalau keluarga besar macam kami ni memang sangat memerlukan homestay coz kalau kira untuk hotel, sangat kerugian. Tak boleh nak masak pun ye, we didnt ler cook heavily but for breakfast tu wajib ler.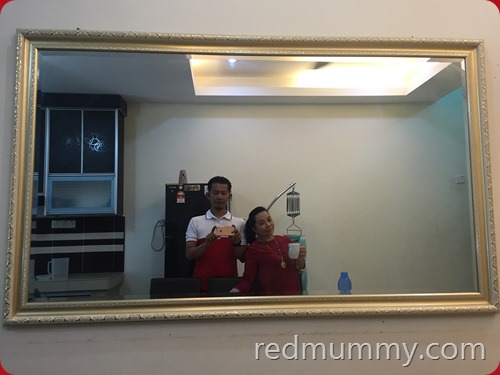 buaian baby pun ada hah, belakang aku tuh. So tak yah nak korang ada baby2 ni jenis tidur anak dalam buaian dok usung bagai, siap sedia segala. Because depa ada 3 unit cawangan NurHomestay, so akan datang kalau lebih dari 4 bijik kereta (macam tahun lepas kita amik 2 unit rumah), so pasnih akan amik yang close to each other, depa ada gak 2 unit rerapat near by. Lagi mudah. satu rumah buat breakfast, satu lagi rumah datang makan siap jer heheheheh
To book di Nurhomestay, boleh buzz at 012-6944086 / 016-3114054 . Yang bestnya semua 4 biliks ada airconds, hah…melako kan paneh, sesuai la sangat.
Kak Red's Instagram kot ler hangpa, meh akak promote sama gak 🙂 redmummydotcom
Comment:
0