Jul 19 2016 Tuesday, 12:00 pm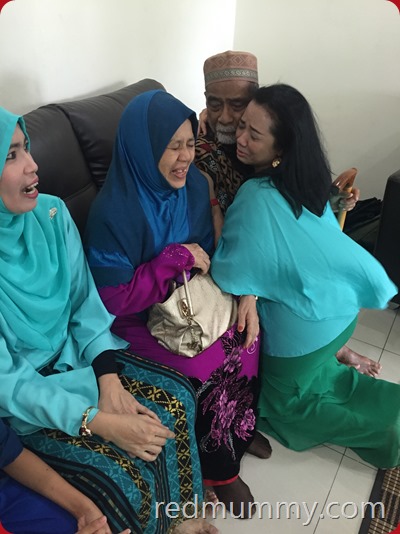 janganlah ko percaya babak2 sedih nih, ini semua propagada yooooo! kita dah siap2 tenghari tu nak berjalan sehari suntuk di Melaka ria….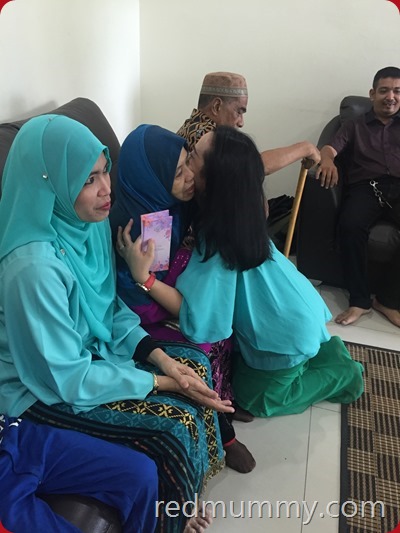 saja je akak salam2 cium kasih sayang to my parents and my kakak, coz memang nak bersalaman ngan my abang, kami belum bermaafan coz dia sampai lambat malam tu dari KL to Melaka.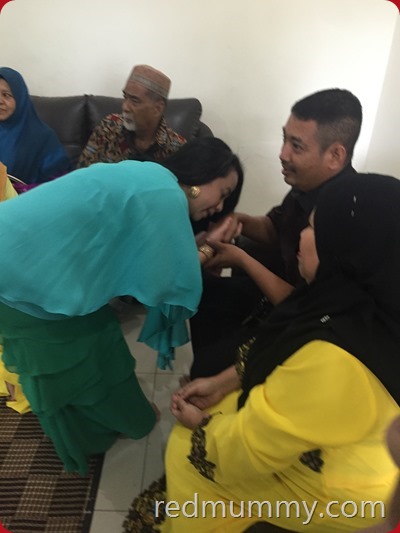 so this is my brother, yang dulunya aku rasa 20 taun asyik jer ler bergaduh je ngan aku hahahaha, dah 20 taun baik balik, yelah kekecik dulu kita ada partner memasing yang asyik nak bercekau je, hah ini le abang saya,he s my partner coz kami adik beradik selang bunga (except bongsu).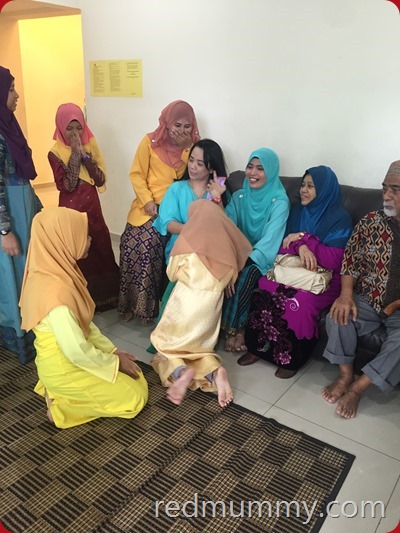 kebetulan le pulak aku and kakak aku sama colour heh bajunya. Kita panggil baju penanggar hahaha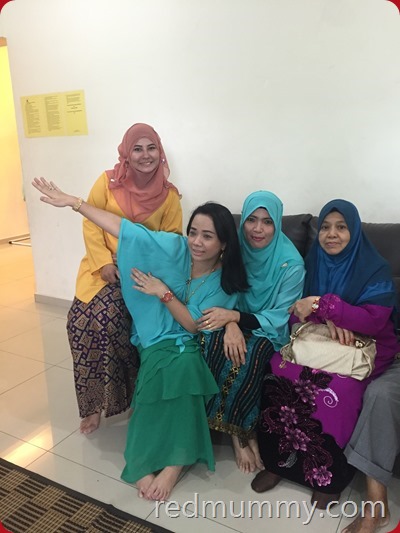 ni pesen bebudak amik gambar yang beria2 zaman skang hah…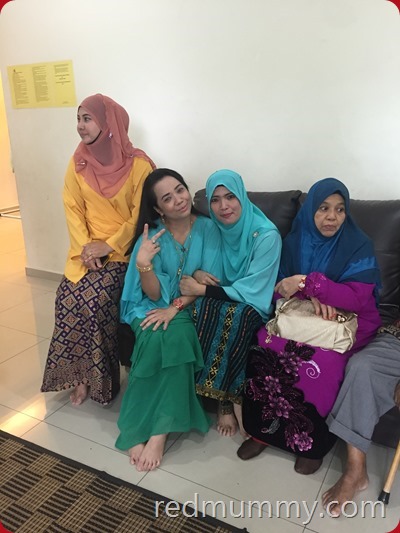 oh muka aku pucat, make up light2 coz i dont want to bawak semua make up from the car to the house, jadi dalam kereta kang2 le baru make up pung…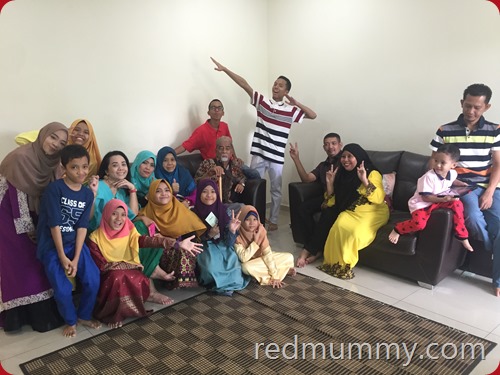 siap untuk beraya…10 rumah hari tuh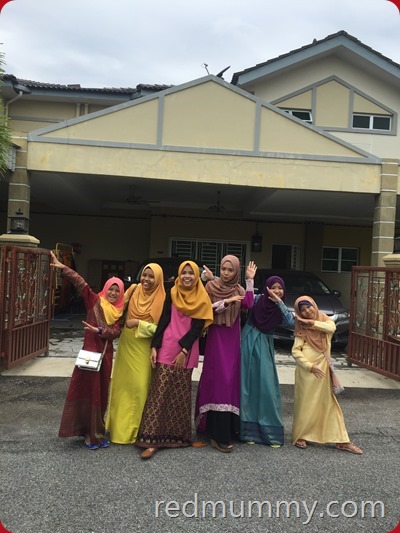 anak2 dara sunti….di depan NurHomestay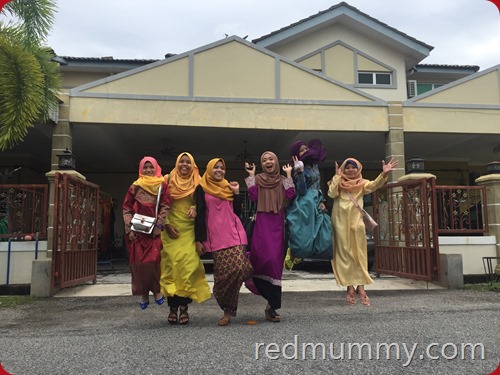 tang lompat je, ko terlebih dos pulak kakak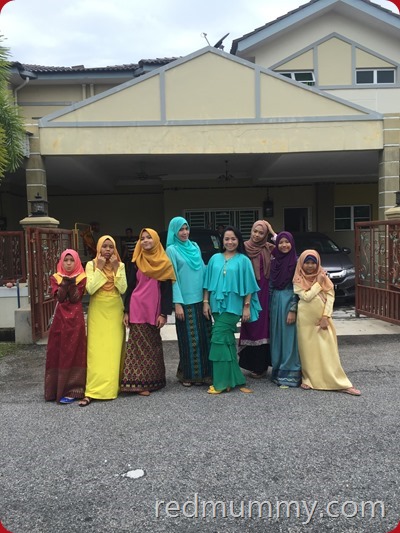 datang pulak 2 mak budak menyibuk sama…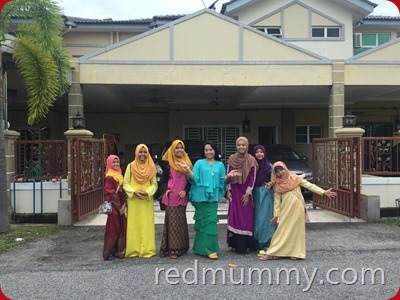 me and daugther and nieces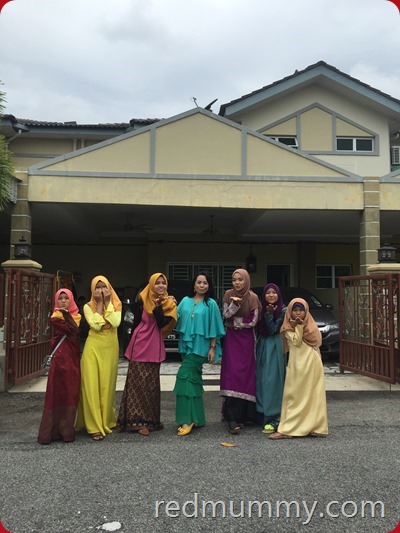 rasanya tiap kali datang NurHomestay memang memanjang posing depan nih hahaha….taun lepas pun sama gak macam nih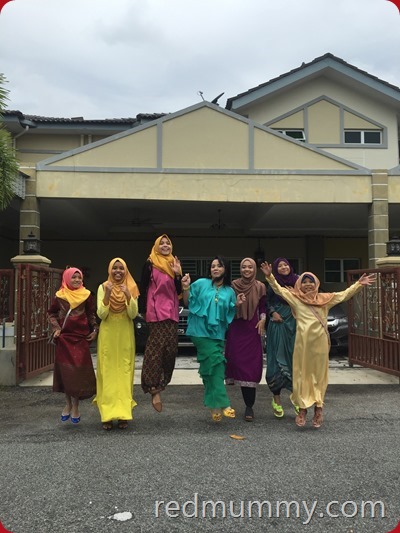 hah…steady…dapat makcik yang rock n roll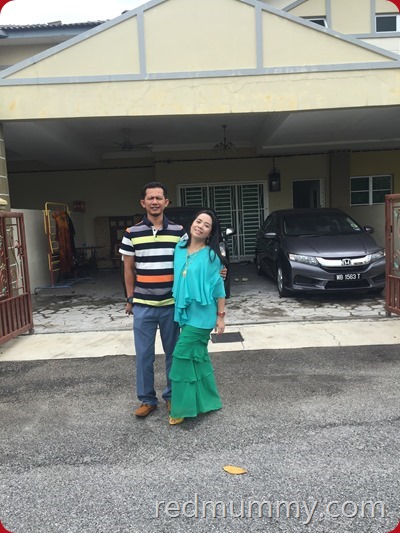 aku nak bergambar sorang, ada pulak yang datang sama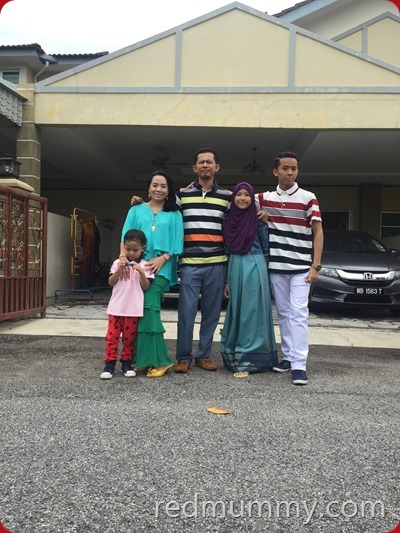 jadi kita shoot gak untuk satu red family…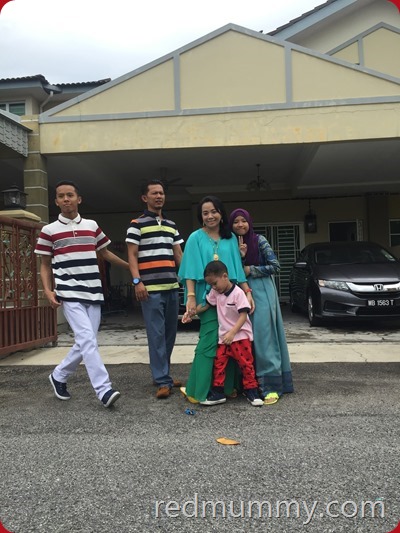 but of cos, dalam banyak2, satu 2 je yangg jadik hahaaa
masih lagi sentiasa posing di NurHomestay
To book di Nurhomestay, boleh buzz at 012-6944086 / 016-3114054 .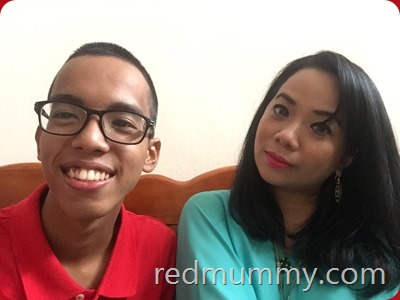 my anak buah, dia pi antau gambar ni kat instagram dia, dok suh bebudak PM tepi hahaaa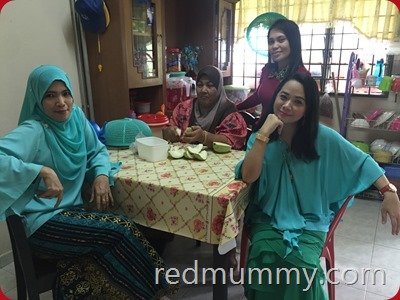 well ok, kami pergi 10 rumah le kan, rumah pertama kedua tu rasanya rambut masih lagi sopan, make up pun macam terletak je semua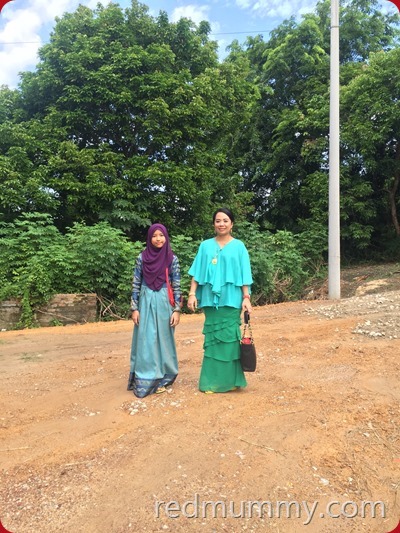 dan of cos bila rambut dah naik atas ni means dah rumah yang malas nak kira, lawa dress kakak ni, tempah khas. Kainnya beli dari Cambodia, pastu tailor yang sama buat baju tempahan kami dari Kapar, jiran mak mertua aku. Dia lah yang designkan, ada 4 pasang dia jahitkan, one for me, havent worn yet.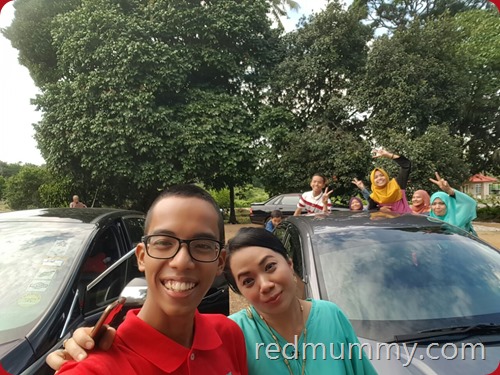 asal nampak camera, semua laju jer….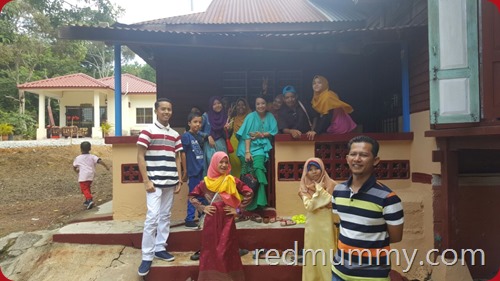 rumah ni taun lepas kita kait rambutan but taun nih tak berbuah pulak bila kita datang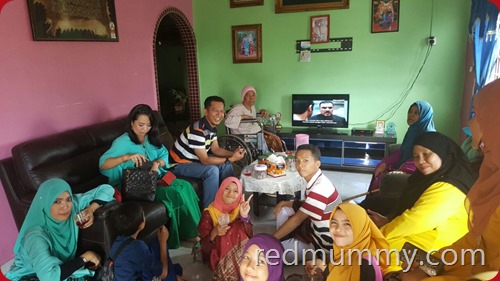 ni terbalik nih, ini baru rumah awal2…
rumah wajib jenguk, my abah's kakak yang masih ada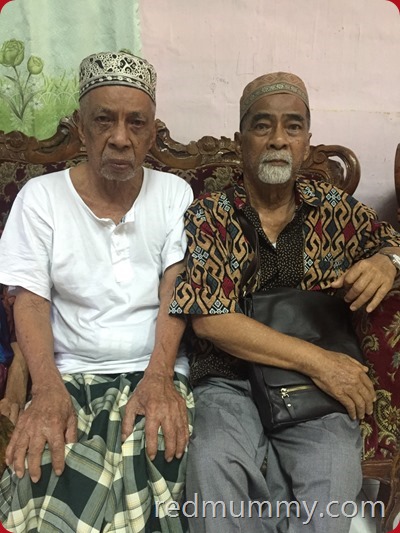 juga ni, wajib amik..my dad's abang. Depa sangat ler serupa macam satu chop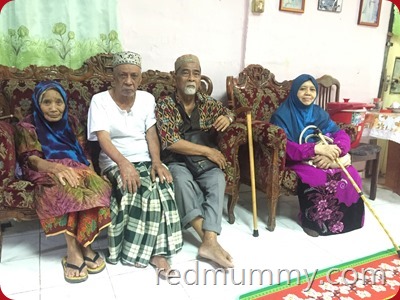 jubah mak pun dari Cambodia jugak tuh…our beloved parents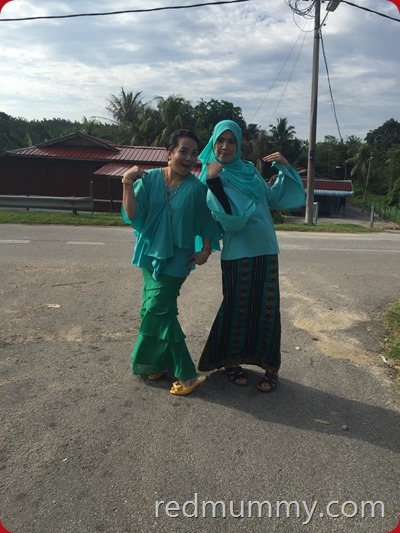 the penanggar…oh my kain tu i repeat pakai dari Variente, ada kain baru depa taun nih akak beli but belum sarung lagik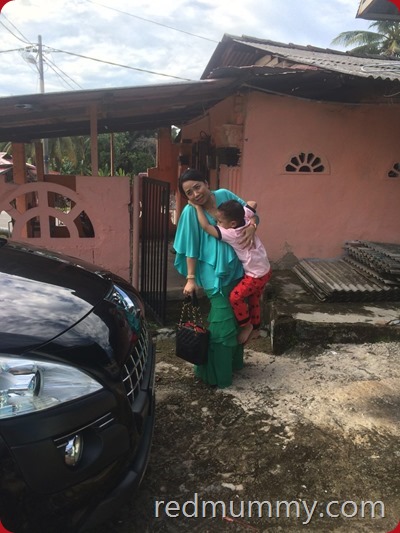 dah of cos, anak aku pun dah mengamuk tak nak pakai kasut nak berdukung, yang mak kau pun dah naik senget2 badan dik oi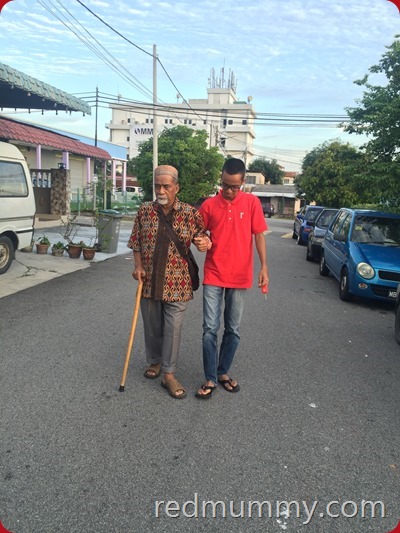 sebenarnya kalau boleh nak stop at rumah ke tujuh tapi mak ajah aku dok suh perabihkan semua 10 rumah wajib ni hari tu jugak. huih…jadi pelan2 le, abah aku pun bukan kuat, ada rumah yang tak boleh nak parking dekat, kena ler pelan2 menapak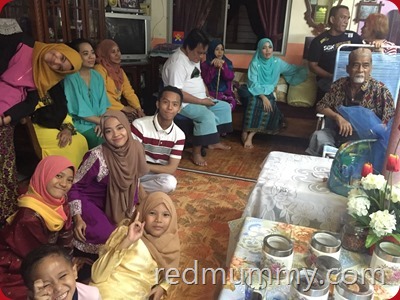 of cos ler rumah wajib gak…cucunya nanti taun nih kawin pakcik aku ni, kena datang, orang K gak tuh hehehee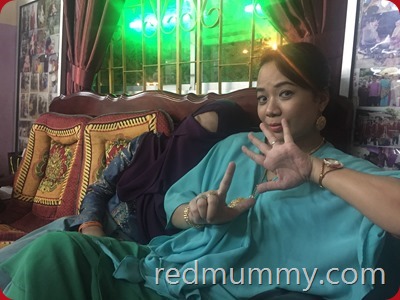 alright in rumah ketujuh, semua dah longlai, anak2 buah aku masa ni termasuk kakak 4 orang tidur kat rumah ni…aku masa kat rumah keenam kot terbaring kejap..penatnya lahai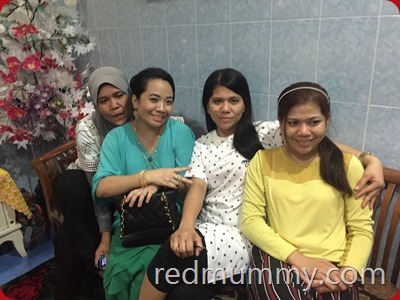 the cousins. all dah taken ye yang oi…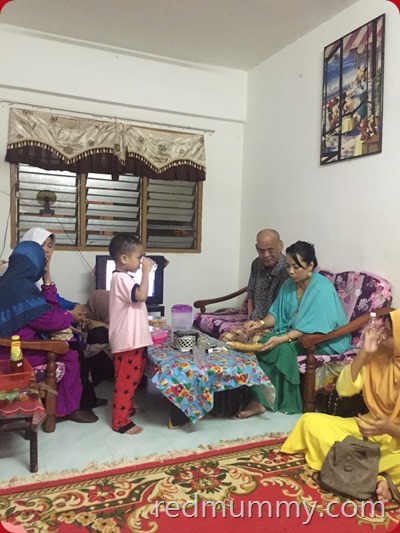 rumah terakhir finally. Rumah ni aku dah tak larat nak makan dah (tolong suap makan my uncle kat sebelah tu je). Balik malam tu memang pas mandi, terus tidur. Aku tak sedar hapa dah oi….but depa dok sambung main bunga api le mercun ler. Malam sebelum tu lagi le Euro Final kan, laki aku ngan abang and anak buah aku dok bertangga kat kedai makan layan bola…idok le hakak nak join, tidoq lagi afdal.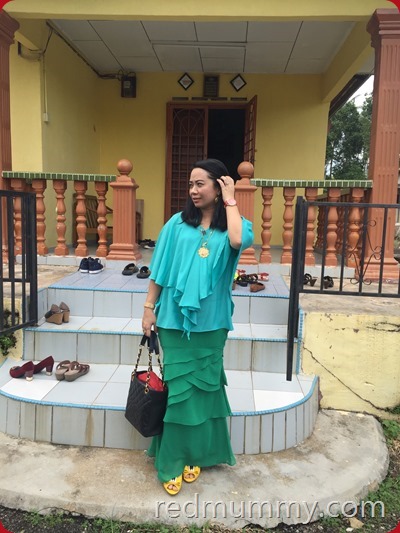 i pakai baju ni senang coz nak pergi 10 rumah punya pasal…the baju ni from Poya Boutique, depa da online, but I bought at Isetan KLCC, so ada 2 colours lain pun akak borong sama jugak. It snot caftan, but it looks like it. I tak nak le pakai yang bergewang2 meleret2 bagai sume tuh, aku nak pergi 10 rumah gitu kan. Heh 10 rumah tu, satu rumah lagi tu termasuk kubur gak ye.
Speaking of my kain tu, sebulan sebelum puasa, aku keluarkan semua kain2 dan seluar yang selama ni pakai asyik berlipat 3,4 kali di pinggang. Coz ai is pendek, petite dan comel so majority sellers ni buat kain untuk orang yang galah2, so biasanya akak lipat je tang pinggang tu but tak cantik tak sedap ada kain yang akan meleret gak, so sekali, lebih 50pcs yek pi hantar kedai. If ada lining lain harga, jadi double le, if takde lining lain. Memang berulang. Even sampai habis raya pun ada 3,4 lai yang dihantar jugak…ada seller ni jual for petite but masih lagi aku kena pi potong gak. Hah tu kalau tang bawah tak boleh potong, untung sabut boleh potong di atas (some kain cannot). Begitulah yeah.
well done, untuk hari tu 10 buah rumah di Melaka pada hari raya keempat. Tahun depan tak boleh ler buat  macam ni, min 7 rumah sudah ler, rumah lain kena sambung esoknya. If not muka pun dah takde mood, nak memandi rumah orang pun tak syok pulak. Kena ingat nih…
Comment:
1