Aug 2 2016 Tuesday, 10:00 am
The few open houses and events yang akak sekalikaupkan masuk dalam satu entry yeah. Bout raya bout the kain baju raya bla yadayada….
Rerupanya my comments button dah rosak for about 1 month, dan genap 1 month baru RD repaired. hish hish…..so kesian, macam la orang ramai bagi komen pun, but i know ppl wanted to give comments during  my birthday and also specially on the dysphagia tu. So now dah boleh comments, pi le bukak lagi entry lelama akak if you have tips or nak mengarut bagai, no haters please, u know u akan duduk kat trash comments jer, buat penat je dik ko carut akak. Ko ingat akak lembik macam ko?
So about dysphagia, as this enry is up, dah 5 weeks lah akak kena dysphagia but masih lagi belum ada tanda2 untuk pulih. Oh sedih.
so anw, to recap and some throwbacks: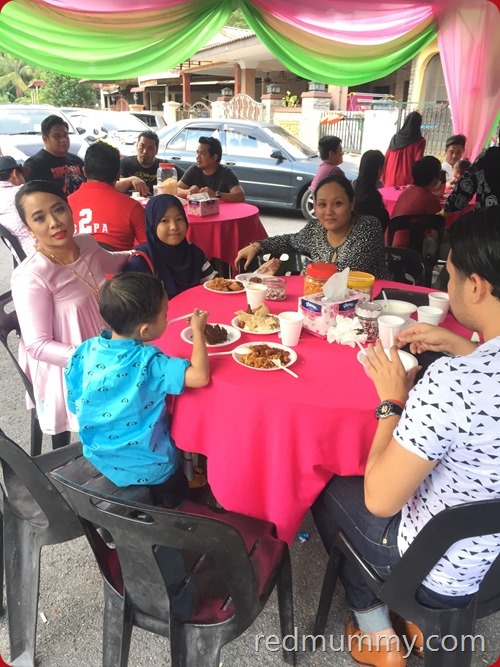 memakan at Rose GBM's open house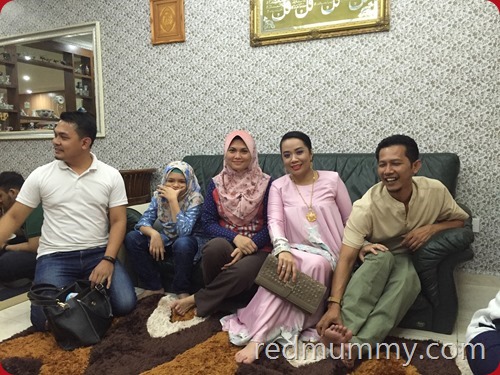 followed by Ms Bunga's open house (remember her?? ha she kirim salam)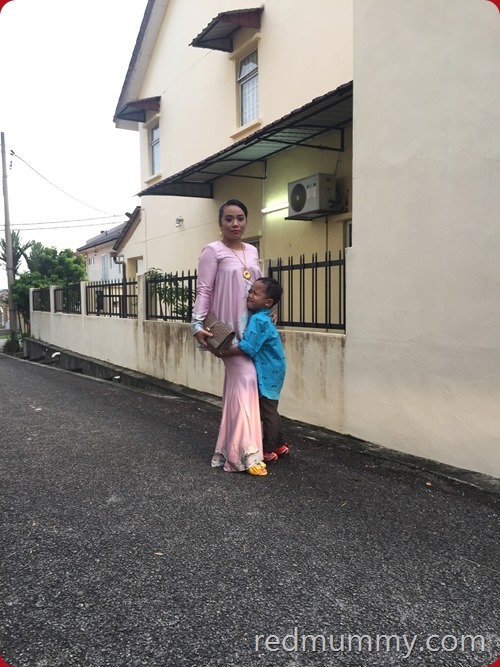 the set ni was from Minaz , but dah sold, reader akak bei gak,  akak pakai sekali ni jer for few hours
budak baju biru tu nak kena silambam nih, dia kalau moody, ngan semua orang dia tak nak….mak nak amik gambar pun dia dulik hapa, meraung kat situ gak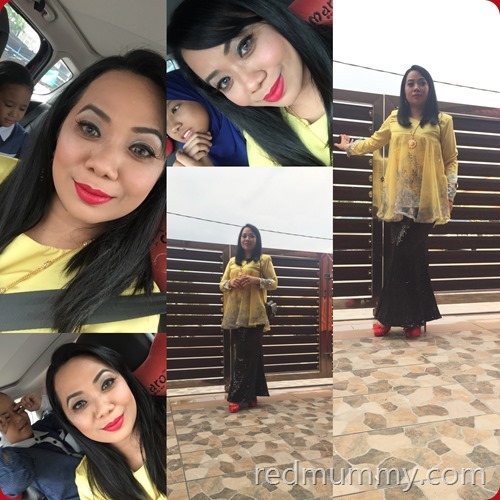 ini pun Minaz gak but datang dengan kain grey, akak tak nak pakai kain tu (maybe akan pakai dengan top lain lah), ini pun akak dah jual. pakai 2 jam jer hiks…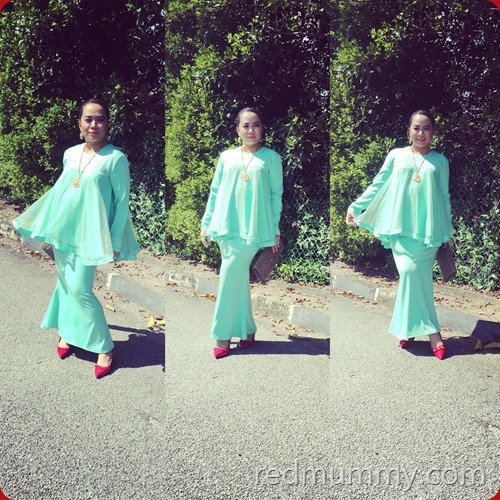 ini from the Hijabista. if you nak top je pun boleh, M size, ni belum ada buyer lagik. Coz kainnya labuh mengirai but akak kan pendek (yes i m short, and fat, so what???),  akak dah potong kainnya ikut my height.
if you want L size pun akak ada but 1 set, kainnya tak berpotong lagik, so labuhlah. Behind the scene ada ler kisahnya kenapa akak dapat sampai 2 sets diff sizes. The money from the L set insyallah will go for charity, L size is new never been worn lam plastic lagi. For M size (just the top) preloved, can do too. Wassap la akak nanti 019 3206264. Kita disucss lam wa ye.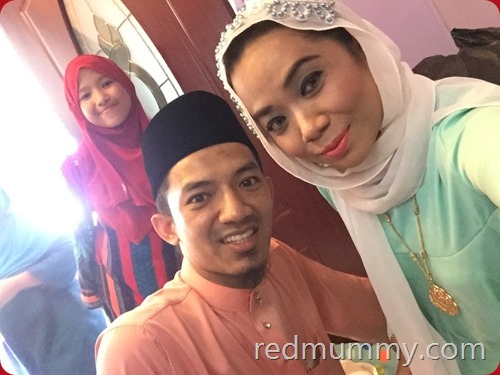 we attended my adik bongsu punya anak's aqiqah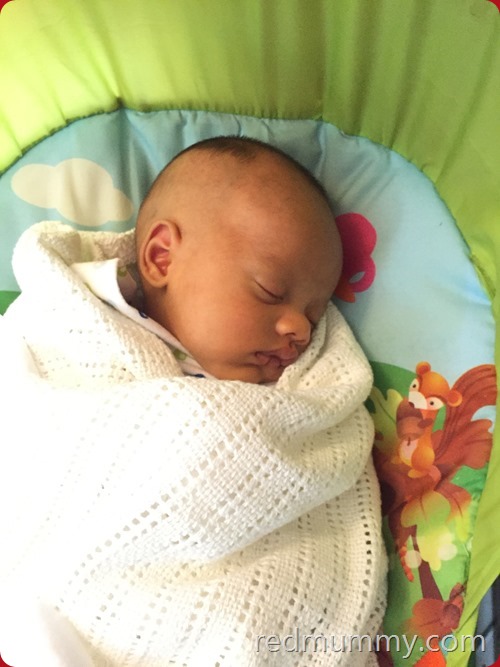 Zhafrarizan Zhafrizan
jadi anak yang soleh ye, amin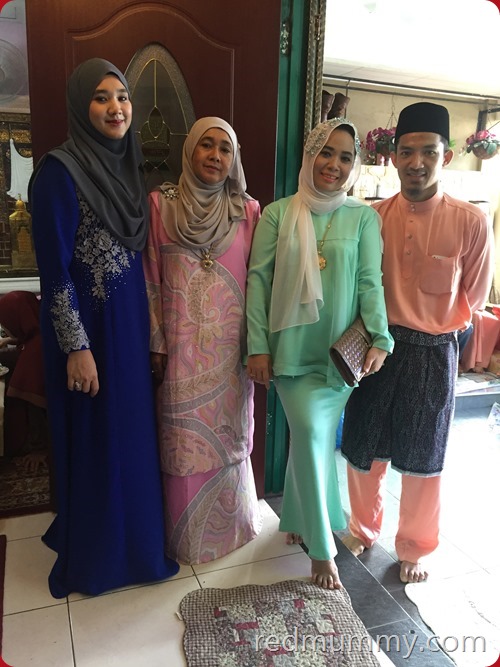 terima kasih Datin and seisi keluarga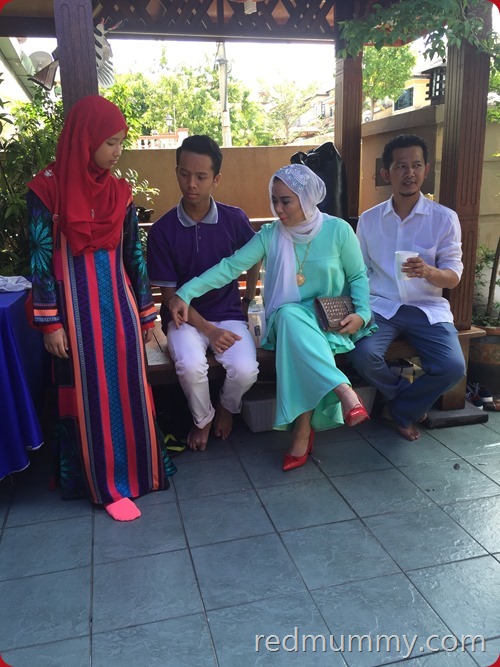 eii, apasal kakak berdiri tu, ko mai sini kakak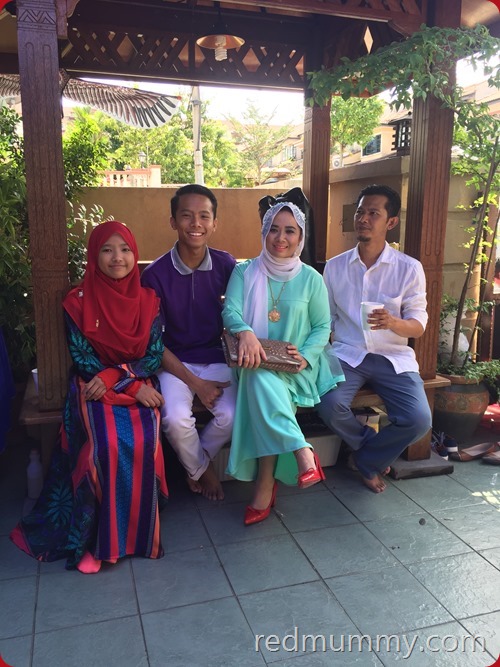 ha baru lah beranak pinak sikit….walaupun sorang lagi dah ke manaa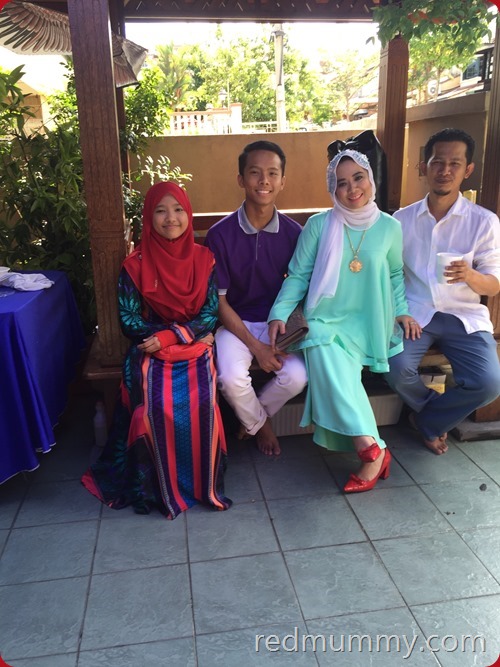 ha kan cantik ni green nih, mehlah perabihkan kain baju akak…pakai one time je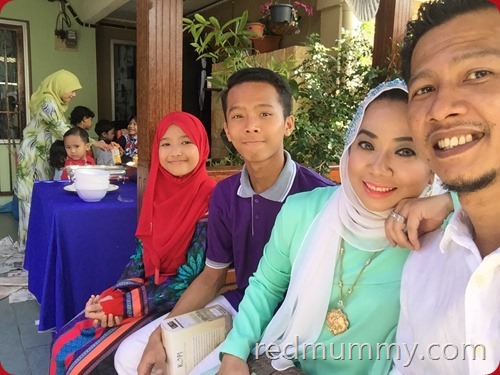 cukup pun korum red family walaupun yang sorang lagi nunnnnnnnnnnnnnnnnnn jauh di 'Melaka' tuh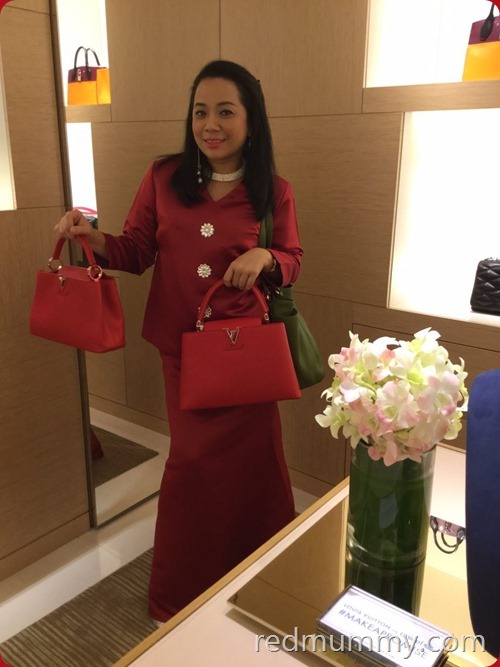 beza kiri dan kanan ialah RM1k, dan keduanya ialah RM17 and RM18k
i love the design but paying this much, might as well tibai kat Chanel jer 🙂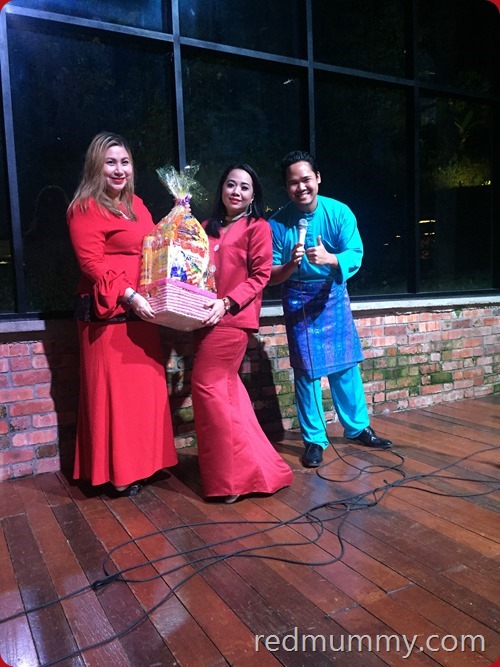 ni akak menang lucky draw from Nuffnang's raya event. So this merah set baju ni is from Niya Zalikha. If ada yang interested pun akak leh let go, apa2 yang korang berkenan, kasi bilang, I memang pakai sekali jer. Except from Lubna lace (most photos lam ig) yang akak sayang tak nak let go coz material dia lace, so cantik sangat. Itu memang akak ada 3 warna lagik.
Any of the baju, baju2 biasa pun if u interested, just buzz akak, maybe akak tak pakai dah lah, motif sangat pakai sekali jer. Dan Syawal pun habis pun, akak masih lagi berbaki lebih 10 sets kain baju raya yang belum berpakai, itu events/wedding or raya taun depan baru sarung lah. Tak membazir, tak usik duit hang, ai can do derma too for the bebaju gak, sampai Cambodia some more.
yey, abis dah kot citer open house, yang tak kuor kat blog tu jangan kecik hati ler, ai is kadang2, tak serajin dulu. Skang beranak 8 (3 red kids, with 5 cats).
Comment:
8