Aug 18 2016 Thursday, 2:00 pm
.
.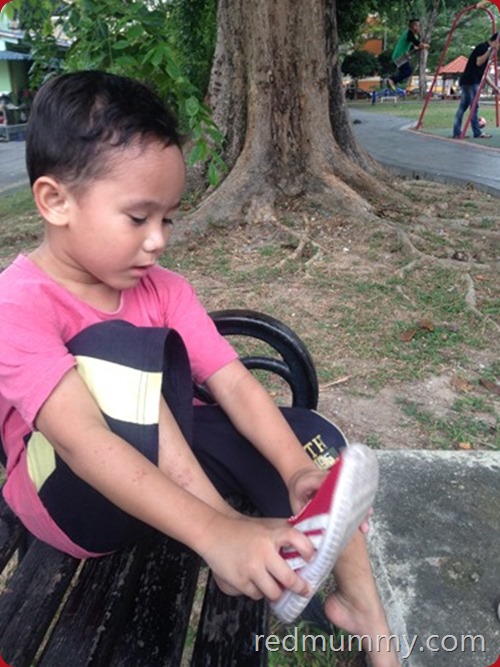 Zeeshan is now 4 tahun 8 bulan and his growth boleh dikatakan as normal kids. But lately Akak notis he's quite independence. Meaning dia insist nak buat sesuatu tu on his own. Tak perlu bantuan dari sesapa pun. Kalau dia tak tau nak buat, dia akan bertanya. Boleh tahan juga soalan-soalan yang dia tanya, bermacam-macam la rasa ingin tau dia tu.
So sekarang pakai seluar, baju, kasut dan some other things semua dia buat sendiri. Bagus anak mummy ni 🙂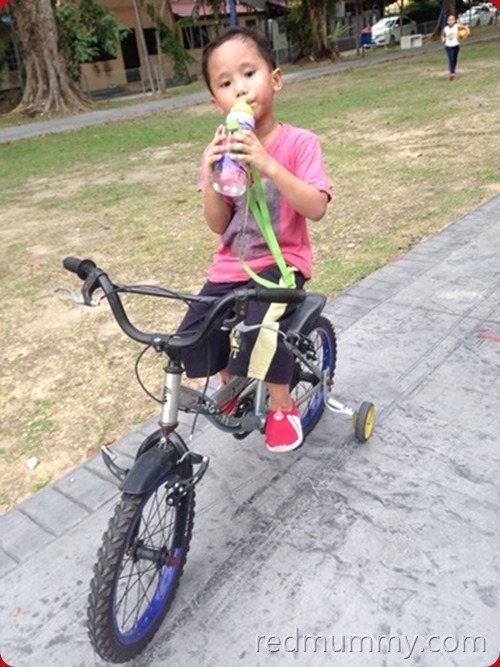 The other day bapak dia dah janji dan bawak pergi taman permainan, so weekend tu dia tuntut la janji bapak dia. Botol air dia tu memang dia tak akan lupa bawak, ke mana-mana dia akan make sure bawak bekal air minuman tu.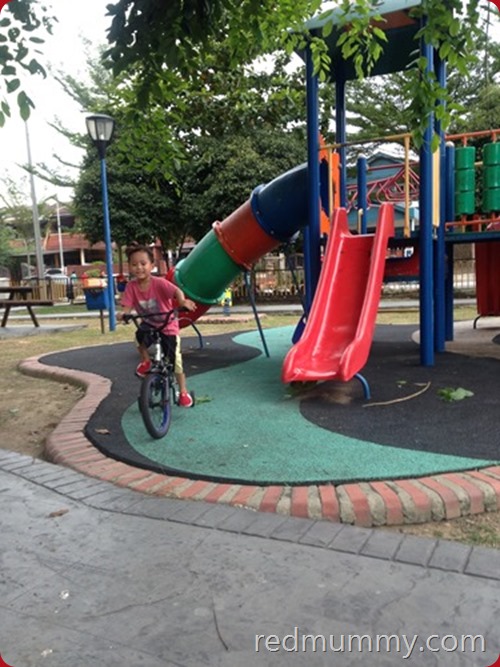 Suka sungguh dia dapat bermain kat taman ni. So habislah dia explore satu taman tu naik basikal, panjat sana-sini, berlari main kejar-kejar dengan kawan-kawan sebaya dia kat taman tu. Sekejapan jer diorang jadi kawan main sama-sama. Siap approach budak tu pinjam bola main sesama lagi.
As a mother these are the moments yang menghiburkan hati kita. Bila nampak anak-anak rasa gembira bebas bermain, kita pun semestinya rasa happy jugak.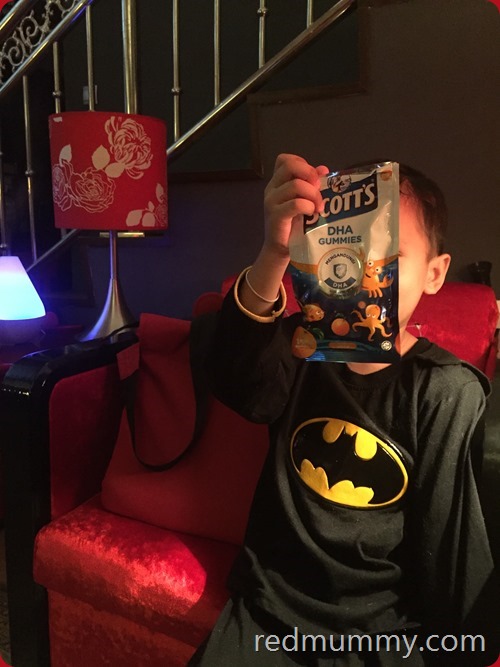 Dan seperti biasa sebelum tidur dia mintak his gummies 🙂
Oh by the way, have you all tried the new Scott's® DHA Gummies? Berperisa oren dan strawberi yang  sudah semestinya anak-anak korang pun sama macam anak-anak Akak, for sure sukakan gummies ni 🙂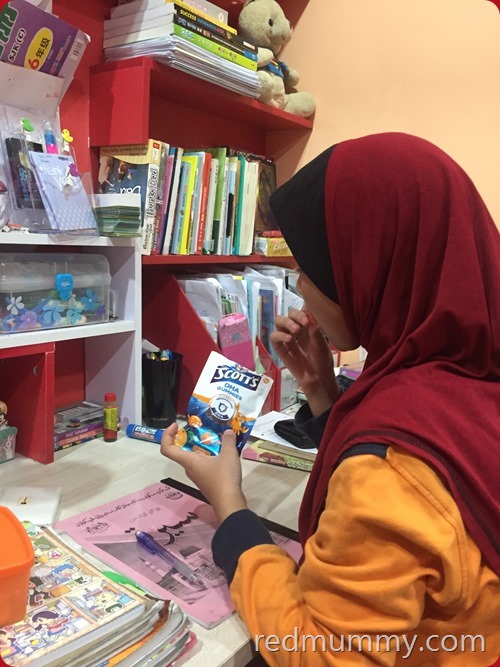 Bukan sahaja Zeeshan, Kakak dia pun dok suka menguyah Scott's® DHA Gummies ni.
Secara ringkasnya DHA ataupun asid docosahexaenoic merupakan komponen yang sangat penting bagi perkembangan otak kanak-kanak, especially during their growth. Ianya membantu supaya perkembangan otak mereka ini menjadi lebih sihat dan cerdas dan dalam masa yang sama membantu memupuk rasa ingin tahu dan minda yang sukakan cabaran.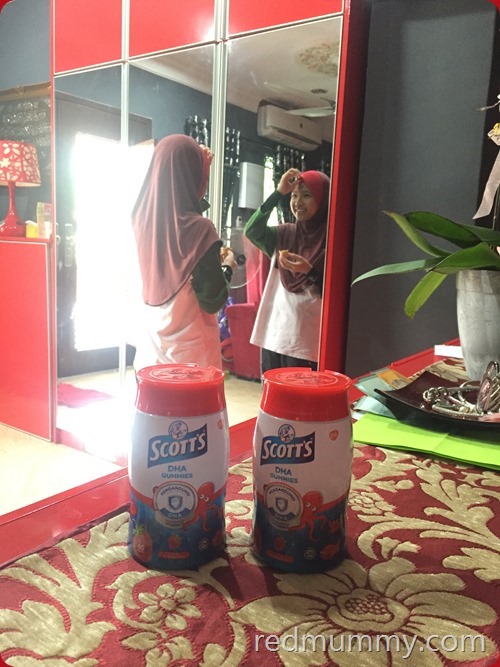 Tidak dinafikan atau tanpa kita sedari, diet ataupun makanan harian anak-anak kita ada juga mengandungi komponen DHA itu sendiri, cuma dalam kuantiti sedikit sahaja, dan ini mungkin tidak mencukupi. Oleh sebab itu Scott's memperkenalkan produk yang inovatif ini bagi kanak-kanak iaitu Scott's® DHA Gummies yang sekaligus membantu dalam pengambilan DHA harian secukupnya. Lagipun budak-budak tentulah suka makan gummies kan 🙂
Dan sempena pelancaran Scott's® DHA Gummies ini, Scott's Malaysia juga melancarkan kempen 'Bright Little Explorers' yang bertujuan memupuk kesedaran kita sebagai ibubapa tentang betapa pentingnya DHA dalam membantu perkembangan otak anak-anak kita, sekaligus membantu memupuk rasa ingin tahu dan adventurous minds mereka.
Dan bercakap tentang Bright Little Explorers, there will be a contest, ni nanti Akak sambung next post ek 🙂
Scott's® DHA Gummies kini boleh didapati at most retail outlets seluruh Malaysia. Let our kid become  our Bright Little Explorers! Untuk info lanjut bolah layari Facebook page Scott's – https://www.facebook.com/ScottsMalaysia
Stay tunes!
Comment:
13