Oct 10 2016 Monday, 9:00 am
.
.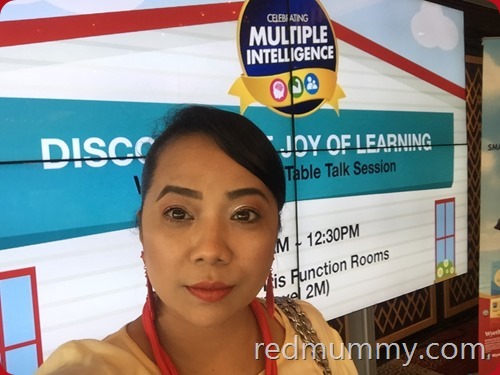 A few weeks ago, akak berkesempatan untuk menambah serba sedikit ilmu-ilmu parenting dengan menghadiri Wyeth Nutrition #LetThemLearn Table Talk Session.
Sebagai ibubapa, kita sememang wajib mempelajari selok belok dalam hal-hal penjagaan anak-anak. Bukannya ilmu itu mari datang sendiri, kita kenalah berusaha baca sana-sini, tanya sana-sini, berkongsi pengalaman sesama ibubapa lain dan bermacam-macam lagi cara kita boleh buat untuk menambah ilmu-ilmu parenting. Tak bermakna Akak anak tiga, ilmu Akak lagi banyak, masing-masing kita ada cara kita tersendiri dan yang paling utama untuk kepentingan anak-anak kesayangan kita. 🙂
Tapi kadang-kadang, kita wonder juga, betul ke cara kita mendidik dan mengajar anak-anak kita tu?
So inilah pentingnya bertanya pada yang pakar. 🙂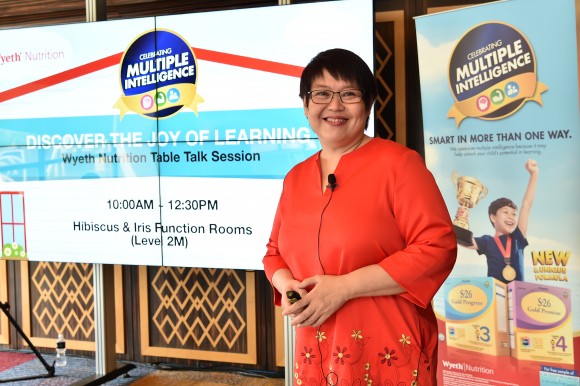 Perbincangan pula bermula tentang topik dan isu parenting by Ruth Liew, Child Development Expert.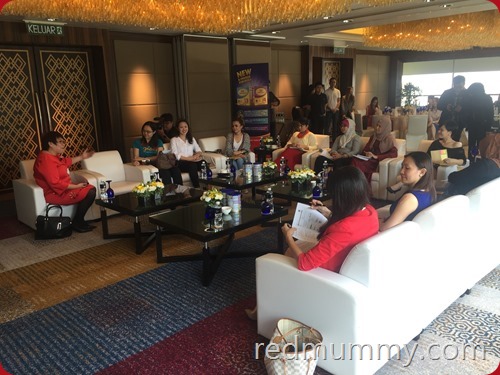 Memang santai, exciting and good discussion session indeed. Semuanya yang hadir mostly lah ibu-ibu, masing-masing ada sahaja soalan dan juga bertukar-tukar pendapat dan pengalaman masing-masing. But, non-parent pun ramai juga, quite fun and interesting at the same time.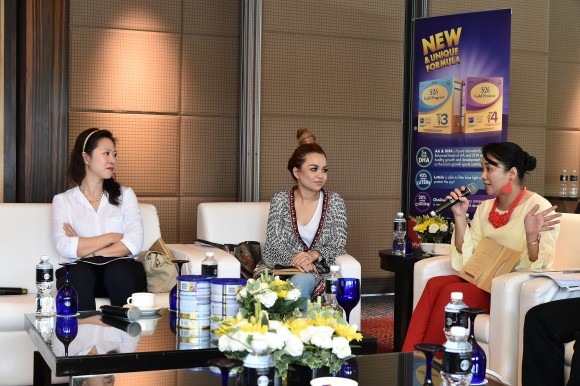 Akak pun tak ketinggalan juga bersama-sama bertukar cerita dan pengalaman dalam membesarkan tiga anak Akak. Honestly untuk anak-anak Akak, it's not smooth sailing, ada sahaja kenakalan dan perangai diorang yang memeningkan kepala, tapi at the same time, merekalah penghibur kita. 🙂
I'm sure you as a parent pun feel the same way right? Yang penting sekali, apapun perbuatan mereka, macamanapun kenakalan mereka, mereka masih dalam pembelajaran, so Let Them Learn! Dan kita sebagai ibubapa wajiblah sentiasa mengawasi dan guide mereka seadanya.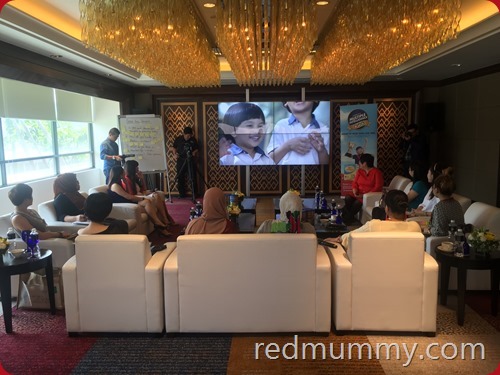 Kempen #LetThemLearn oleh Wyeth Nutrition ini ingin menunjukkan kepada ibubapa tentang keseronokkan dan keindahan dalam membiarkan anak-anak kita learn to do things by themselves dan dalam masa yang sama membiarkan mereka to develop Multiple Intelligence (Brain Smart, Body Smart & People Smart) and become all-rounded individuals.
Tapi Akak tahu kadangkala kita tak sampai hati tengok anak kita itu dok bertungkus-lumus buat sesuatu benda, sehinggakan belum pun habis dia mencuba kita pun dah terus tolong buatkan. Even Akak dan hubby pun kadang-kadang bertengkar sebab kesiankan anak-anak, betul Akak memanglah cepat kesiankan budak-budak, hubby pula tak kasi Akak tolong diorang buatkan. Ibu mana yang tak sedih, betul tak? Well actualy, tiada salah atau betul, tapi sebaik-baiknya berikan kepercayaan kepada mereka untuk melakukan sendiri, with our guidance of course!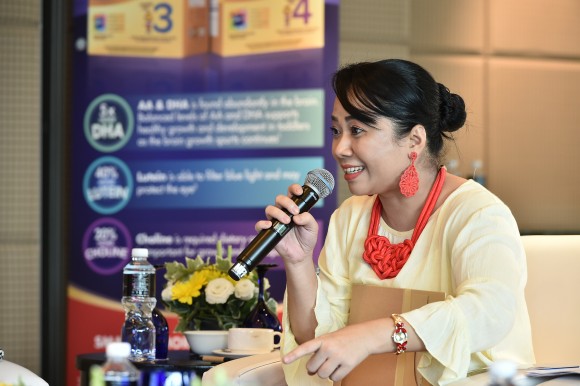 Wyeth Nutrition menekankan betapa pentingnya parents to put trust in their children and letting them learn on their own.
Trust, quite a strong word. Even Akak pun kadang-kadang ada ragu-ragu to let my kids do things on their own, but somehow slowly Akak manage to kurangkan rasa risau dan biarkan anak-anak mencuba sendiri. Tapi, mesti kita monitor 24 jam. 🙂
Dengan kombinasi pemakanan yang betul serta bimbingan daripada ibubapa, insyaallah anak-anak kita will develop their multiple intelligence in problem solving, people and motor skills, thus unlocking their innate potential. Kadang-kadang kita tak sedar yang anak-anak ini mempunyai kebolehan tersendiri! And at the same time by valuing independent learning, children will discover their potential to think critically, build confidence and become better-rounded, responsible and independent individuals.
Tapi berpada-padalah dan sentiasalah mengawasi dan memberi bimbingan dan sokongan kepada mereka, tak begitu?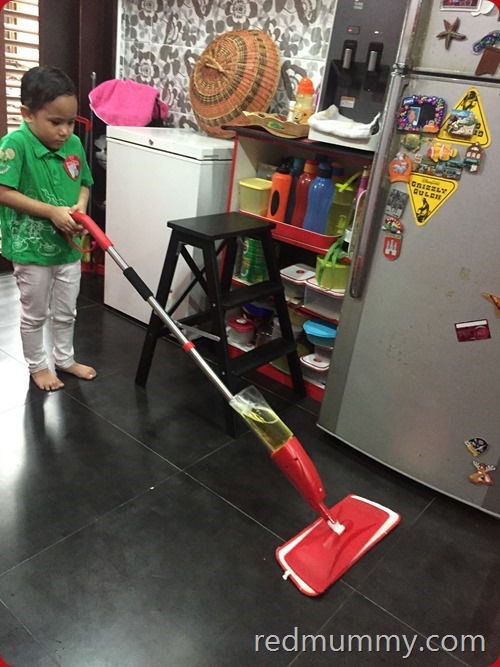 Personally for me, anak-anak Akak belajar dari apa yang kita sebagai ibubapa buat. They actually have their curiosity untuk buat apa sahaja yang kita lakukan tanpa perlu kita suruh pun. Ha! Macam Zeeshan bila nampak Akak mop lantai, terus sahaja dia kata "Shan nak buat" Tapi mestilah, carca marba bila dia yang mop lantai 😛 Sekurang-kurangnya secara tak langsung dia belajar sesuatu 🙂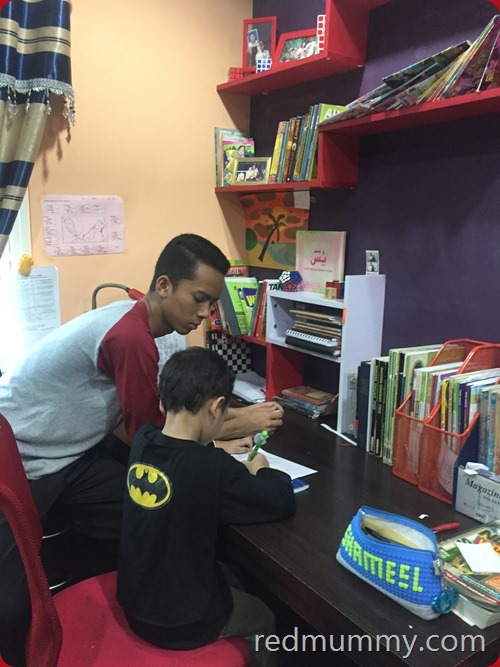 Lepas itu bila dia nampak Abang dia buat homework pula, dia pun sama nak buat juga. 🙂 Macam Akak cakap, anak-anak mempunyai keinginan mereka sendiri to do things on their own, so let them do and learn!
Anak-anak ni secara semulajadi mereka membina personaliti dan independence bila mendapat galakan, keyakinan dan restu ibubapa. With the right tools and guidance, kita sebagai ibubapa perlulah belajar untuk melepaskan kebimbangan dan percayakan anak-anak kita untuk mereka belajar sendiri. Dan apabila gagal, mereka akan belajar untuk bangkit, sekaligus membangunkan a higher sense of self-esteem dan seterusnya membina keyakinan untuk berinteraksi dengan dunia sebenar!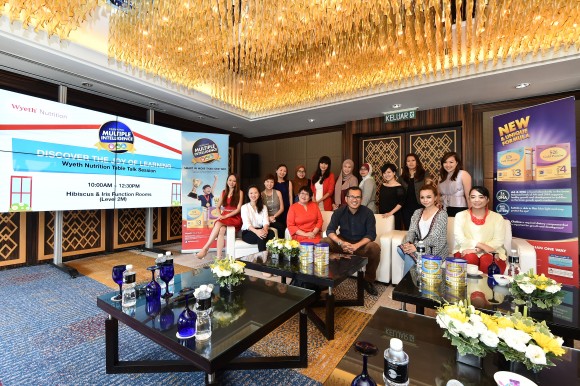 All in all, memang berbaloi Akak bersama-sama hadir mendengar nasihat dari pakar dan pada masa yang sama, mencedok pengalaman serta cabaran dari ibu-ibu yang hadir sama ini tentang pelbagai masalah dan cara yang betul untuk mengatasi masalah anak-anak.
So kepada ibubapa semua, sejauh mana dan sebesar mana kepercayaan kita to let our children do things on their own?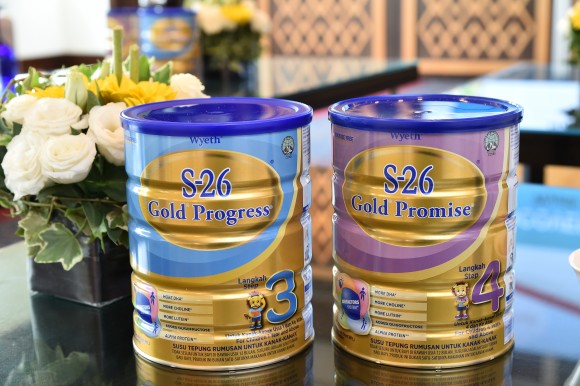 Dan lagi satu kita sebagai ibubapa mestilah peka bahawa pemakanan yang seimbang memainkan peranan yang sangat penting untuk perkembangan anak-anak kita untuk pelbagai kecerdasan mereka ataupun Multiple Intelligence. Dan dari 2 gelas S-26 Gold Progress / Promise setiap hari yang kaya dengan kalsium dan protein yang sekaligus menyokong pertumbuhan fizikal yang sihat, secara tak langsung anak-anak kita akan mudah belajar pelbagai perkara untuk membantu meningkatkan kemahiran harian mereka.
Begitu juga kepentingan perkembangan otak dengan pengambilan makanan yang mengandungi DHA, Choline dan Lutein. Kesimpulannya untuk mengekalkan kesihatan yang baik serta imuniti yang kuat caranya ialah daripada pengambilan makanan yang baik yang datangnya dari makanan dan susu yang mengandungi vitamin, pre & probiotik seperti Oligofruktosa dan Nukleotida.
Hendak tahu maklumat selanjut Wyeth Nutrition, Multiple Intelligence dan parenting tips, boleh melawati laman:
WeChat ID: WyethNutritionMY

Hashtags: #LetThemLearn #WyethNutritionMY
Comment:
1