Mar 23 2018 Friday, 8:00 am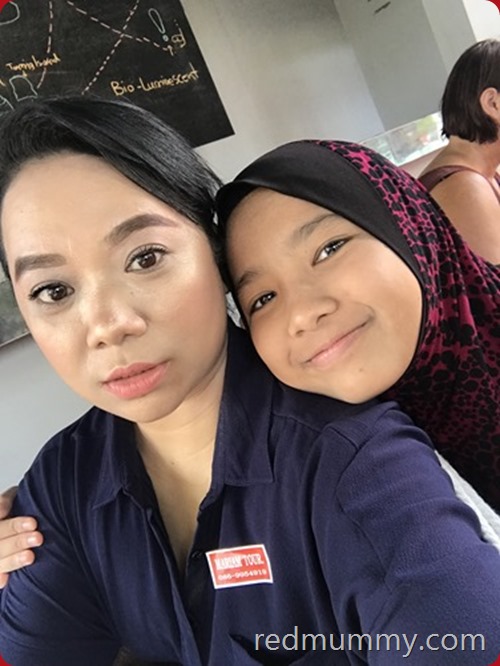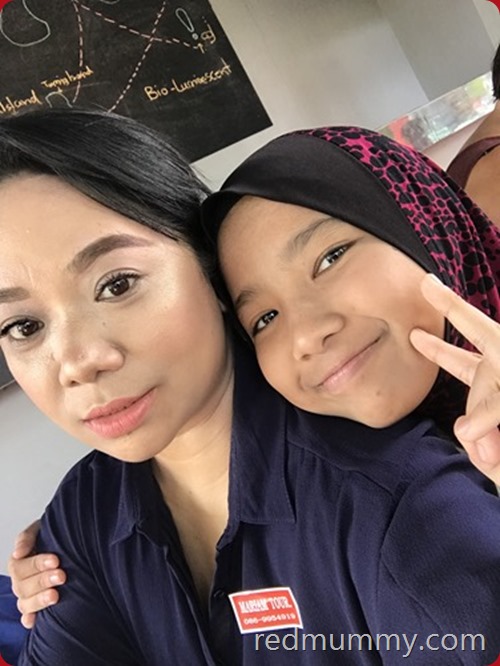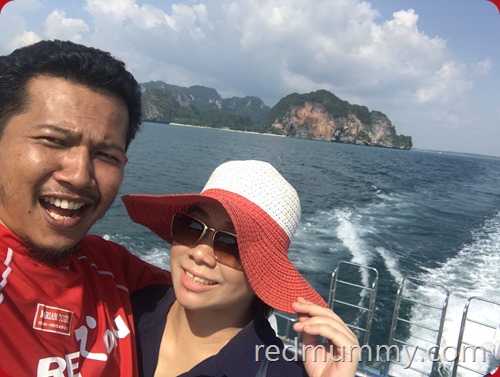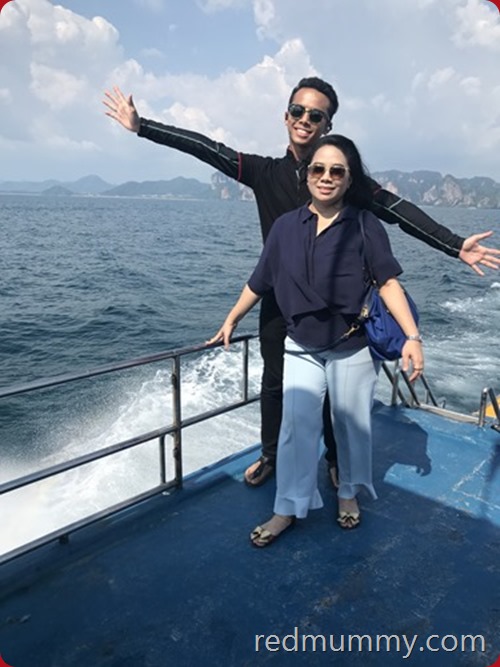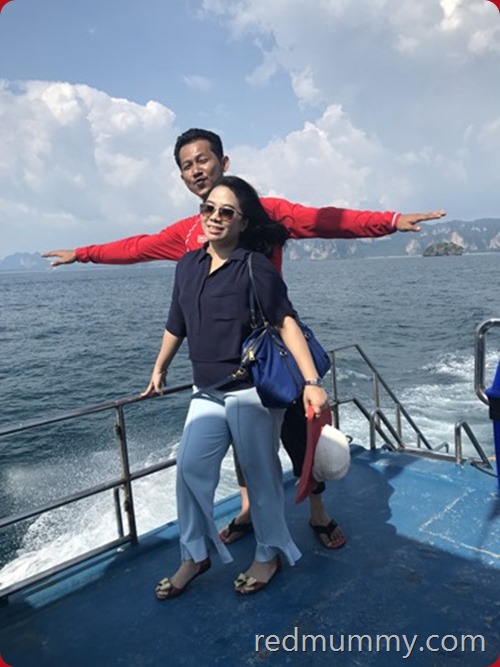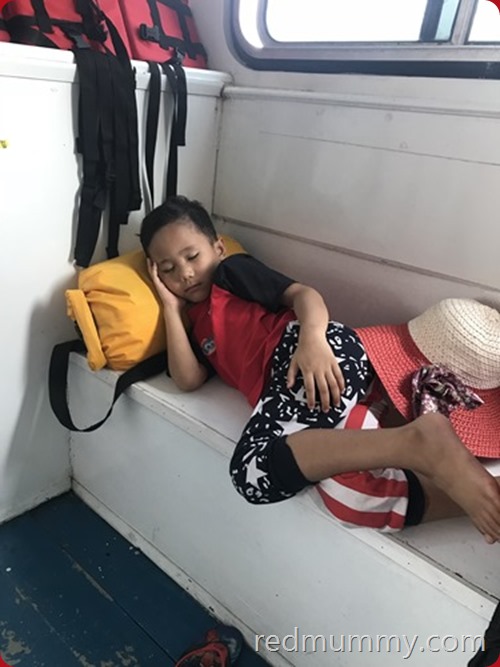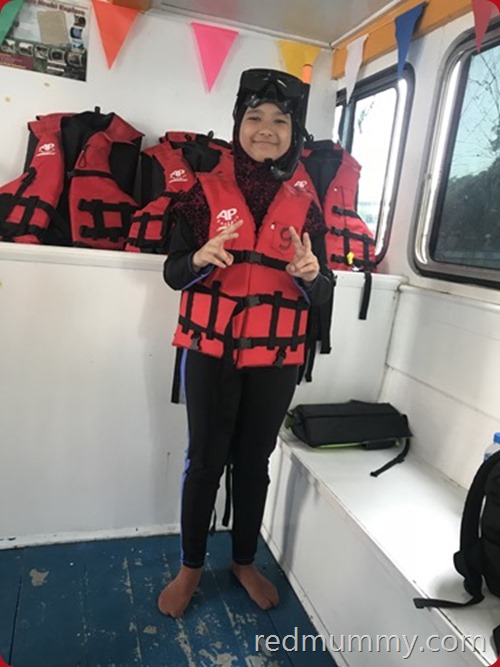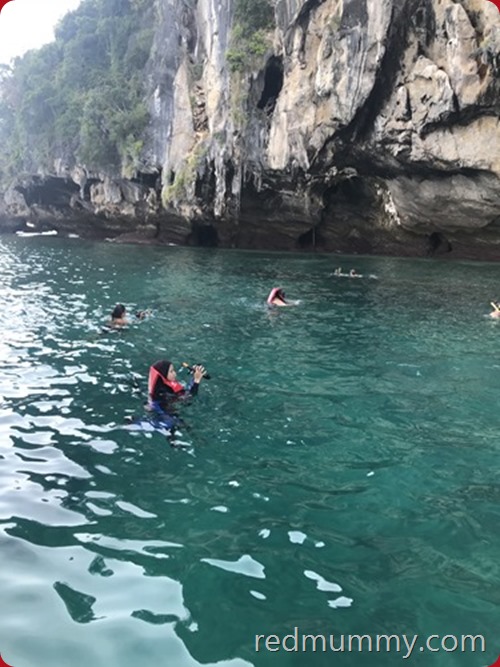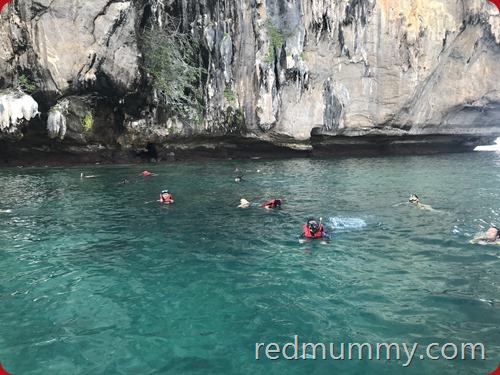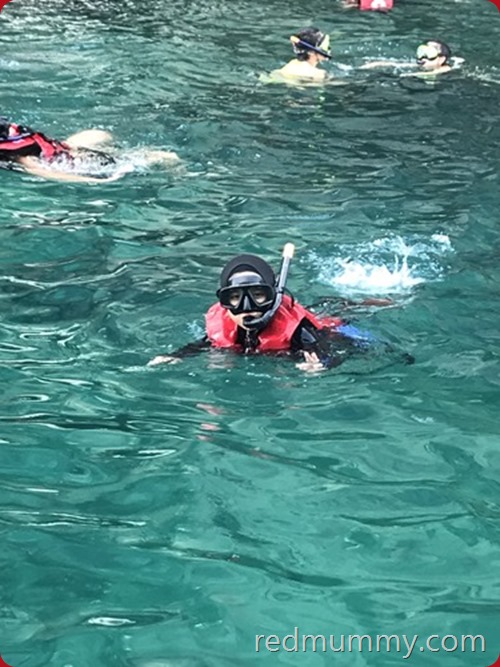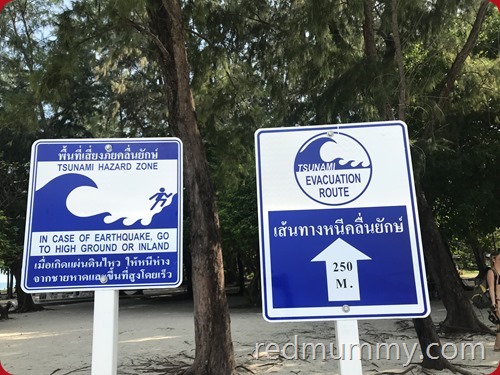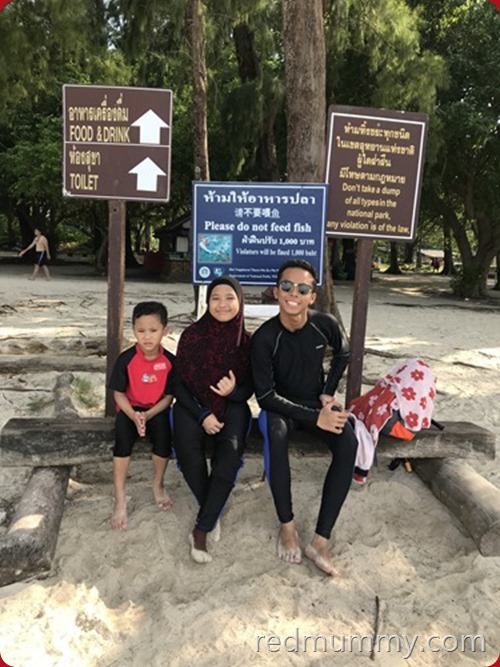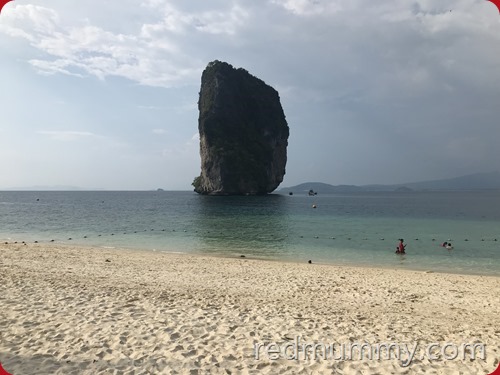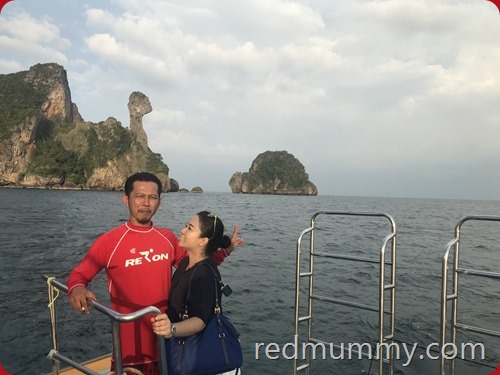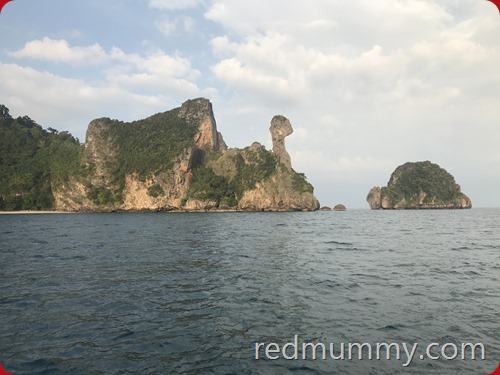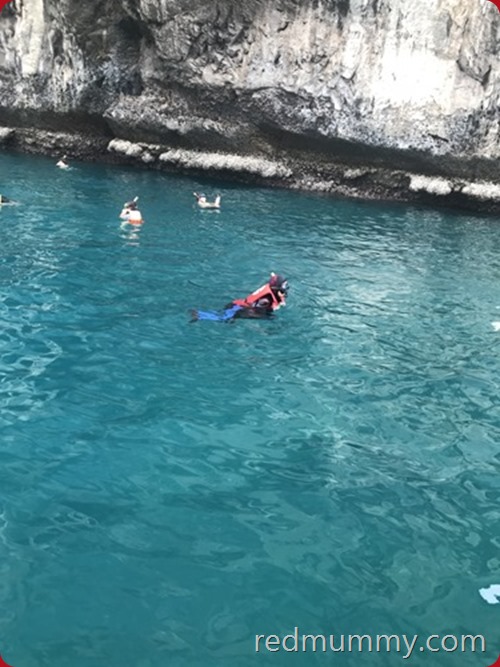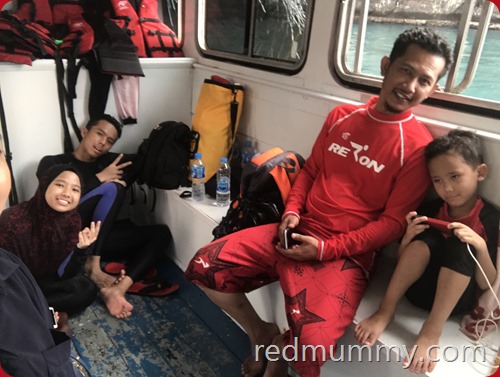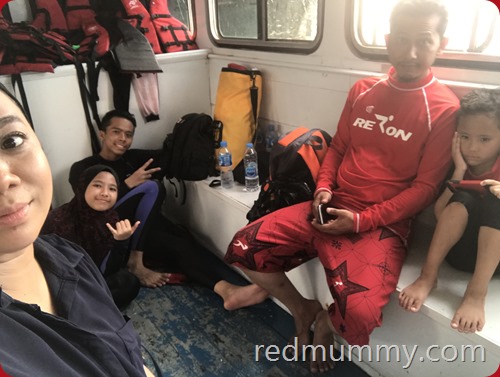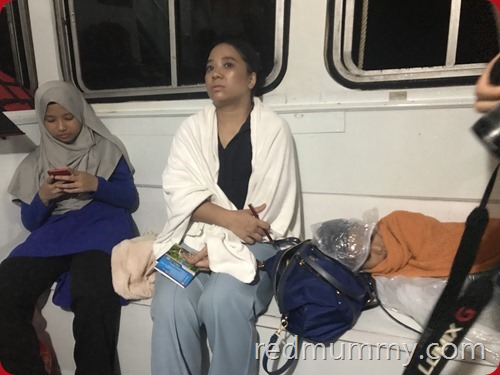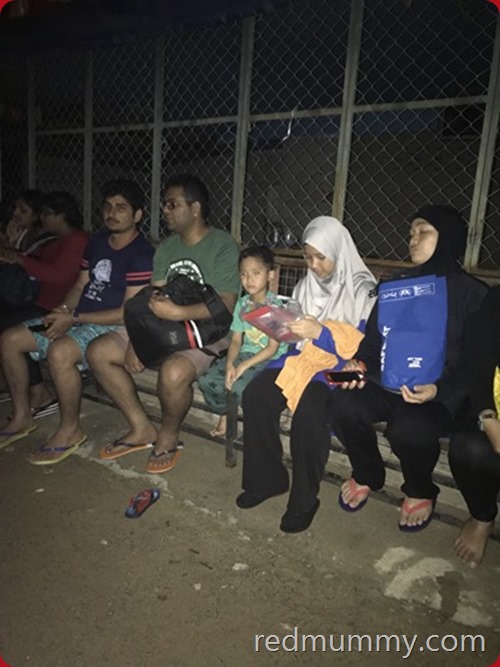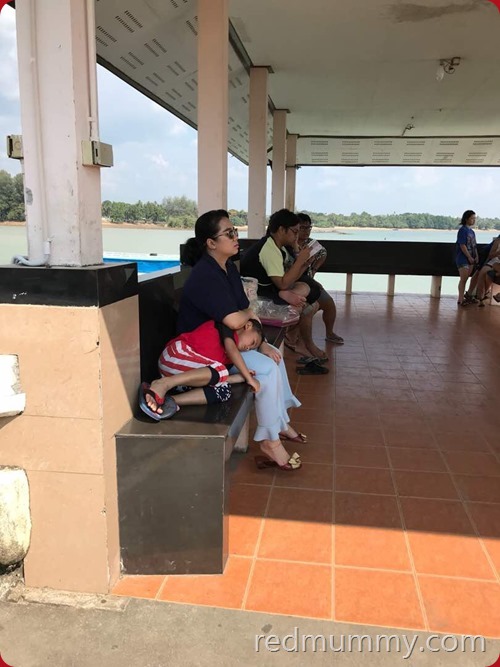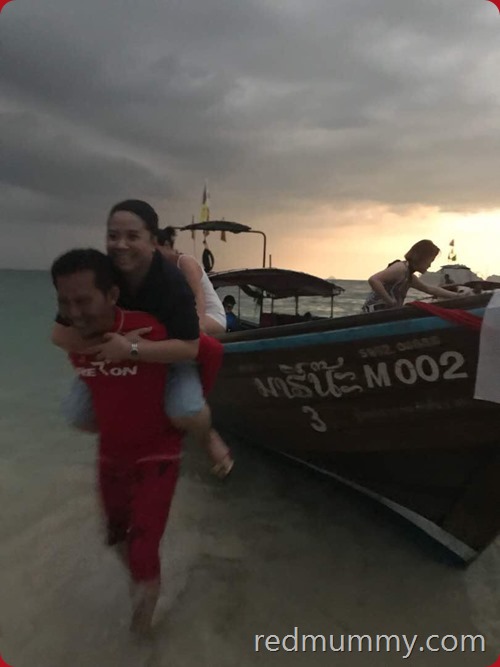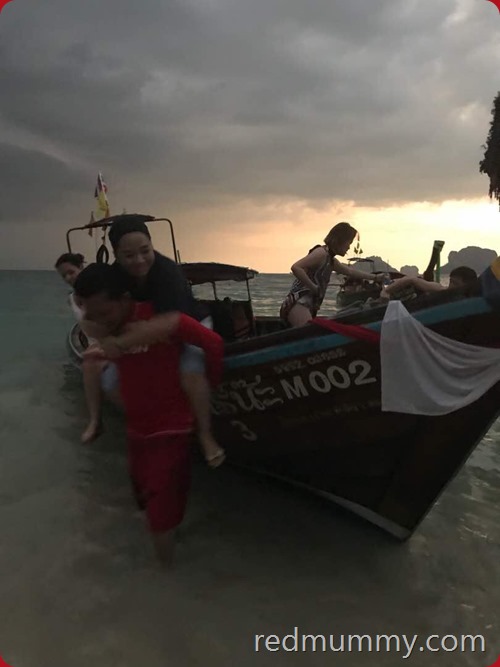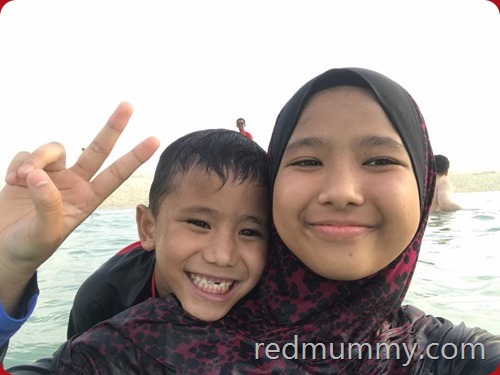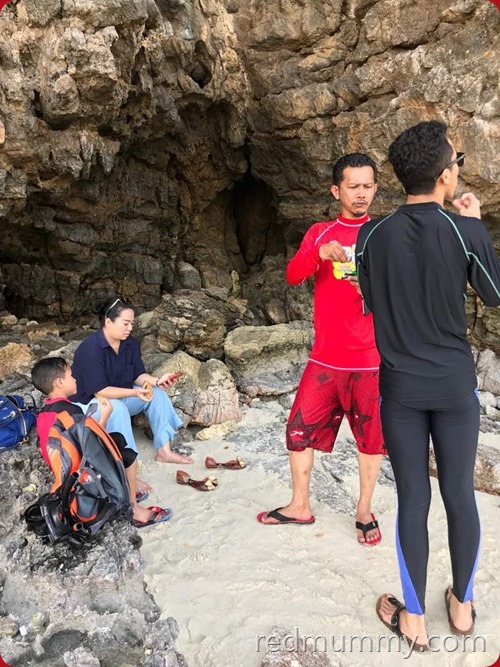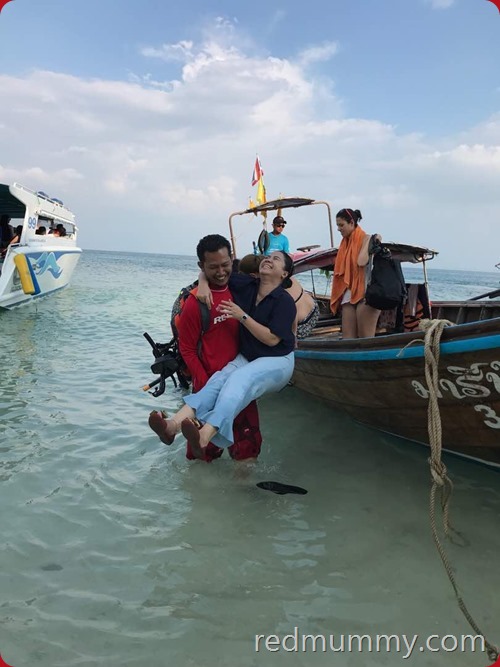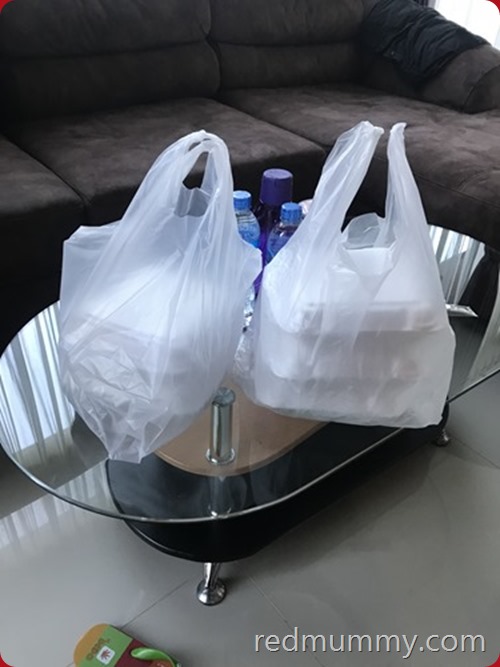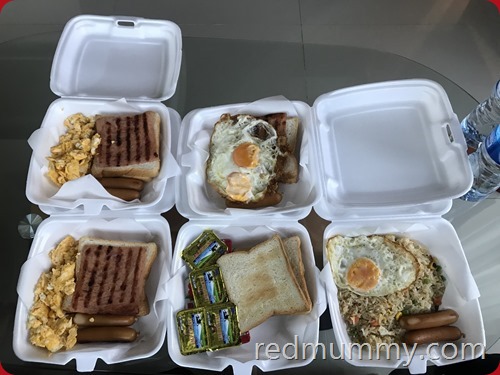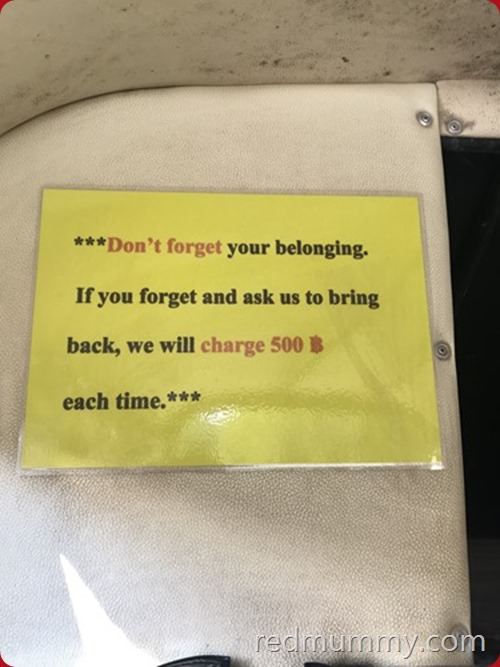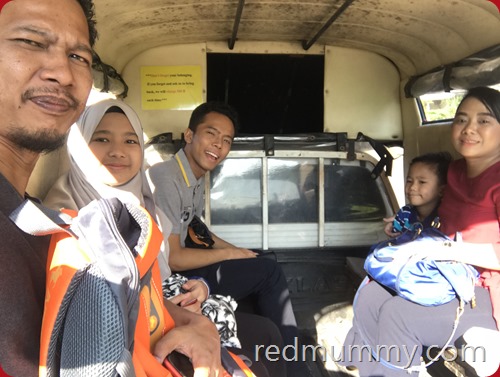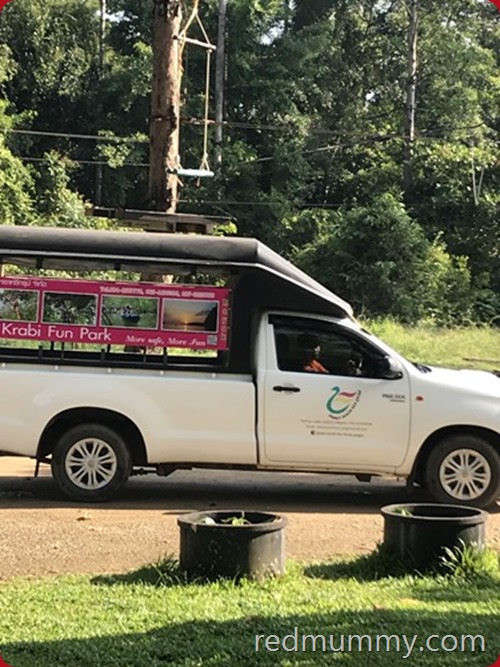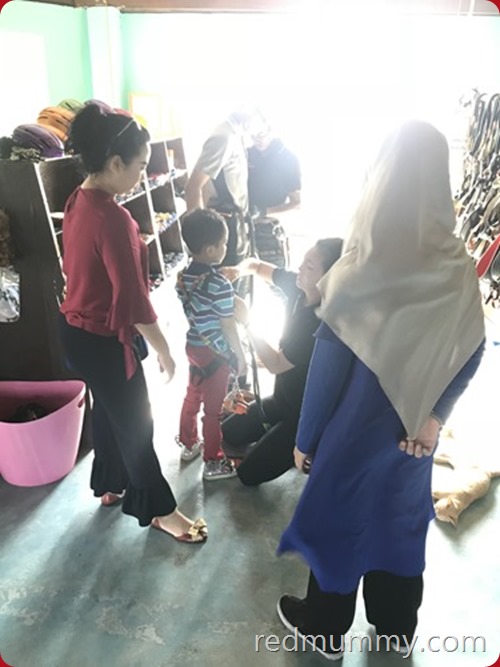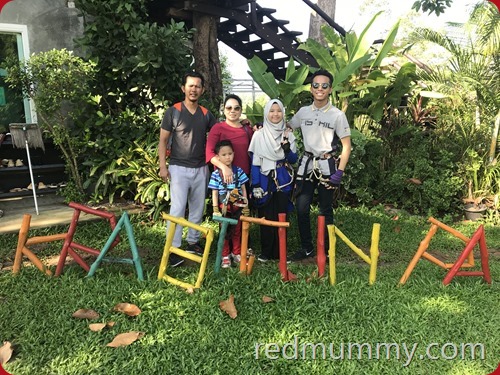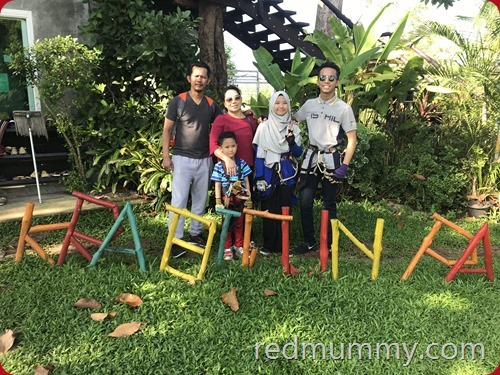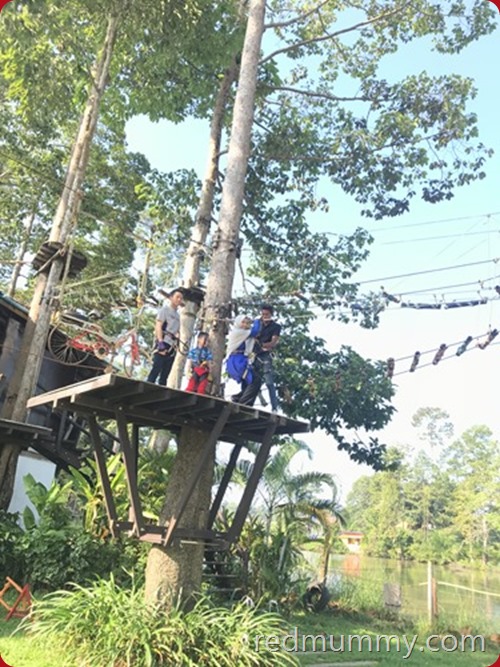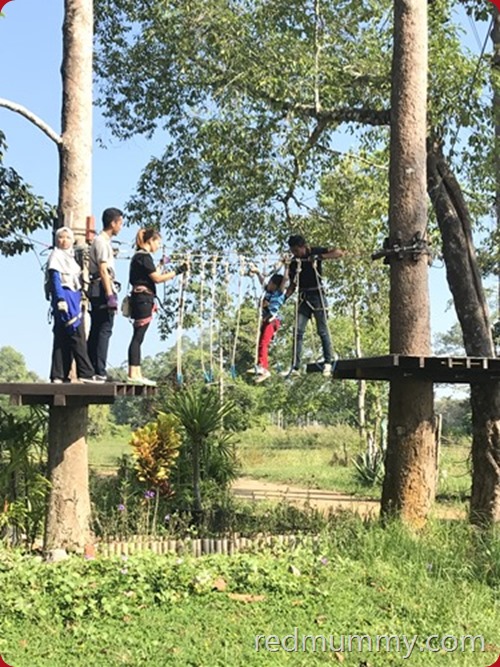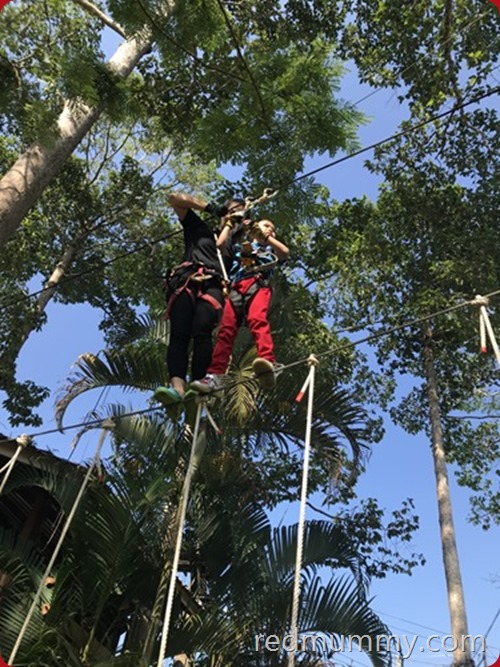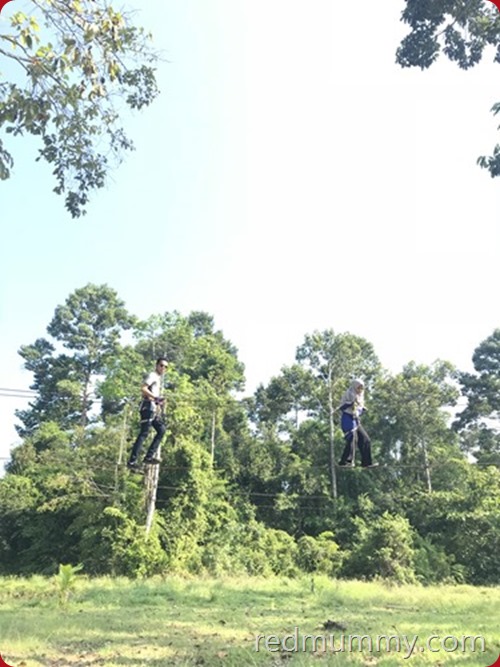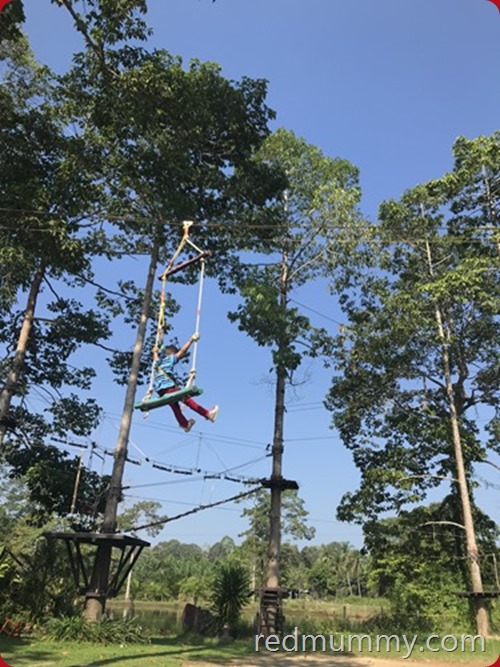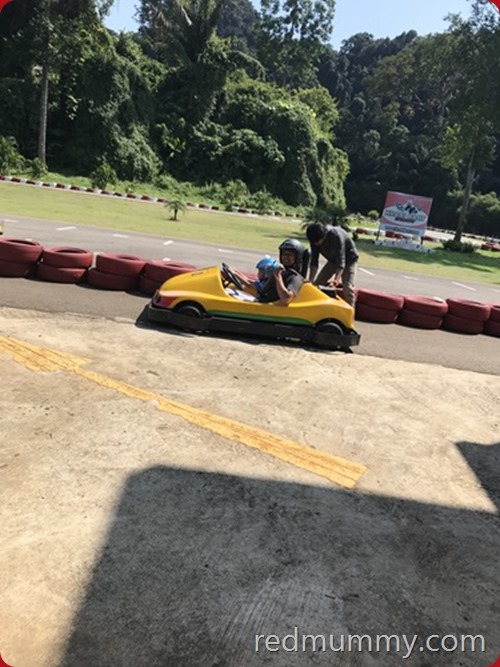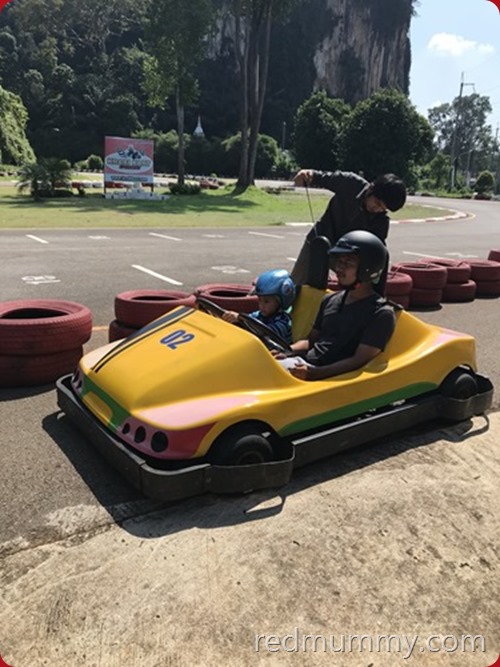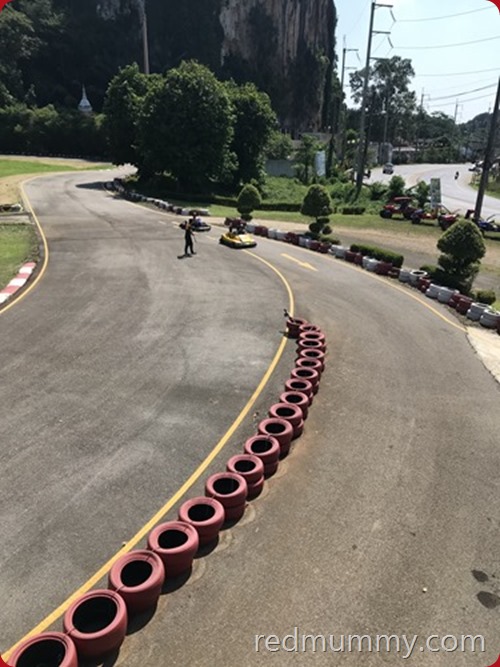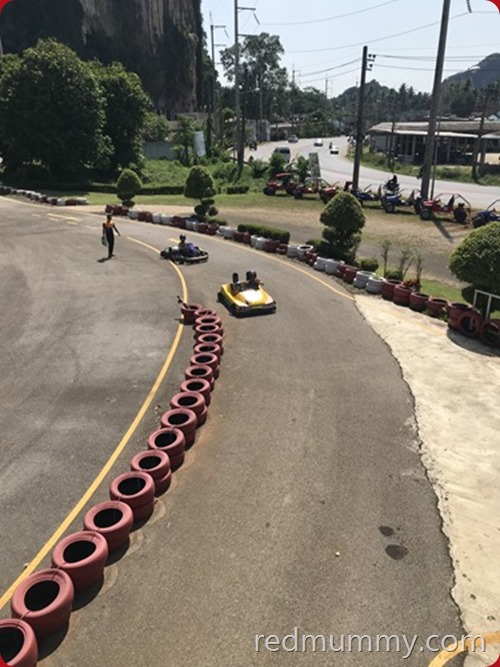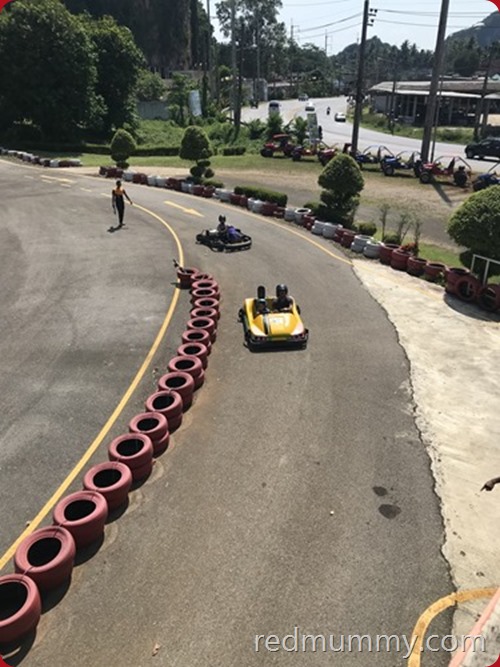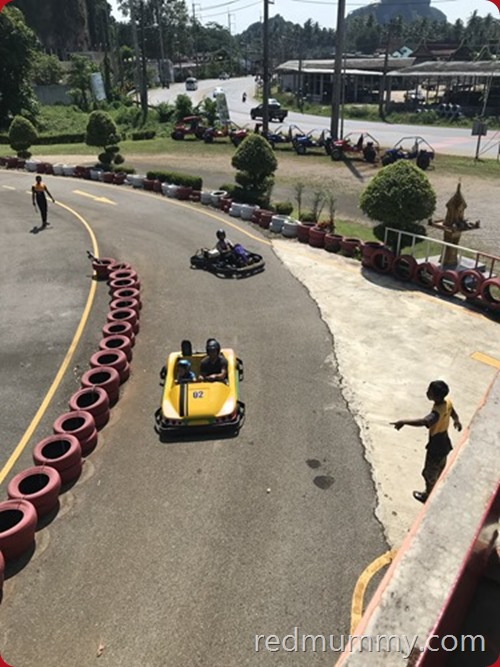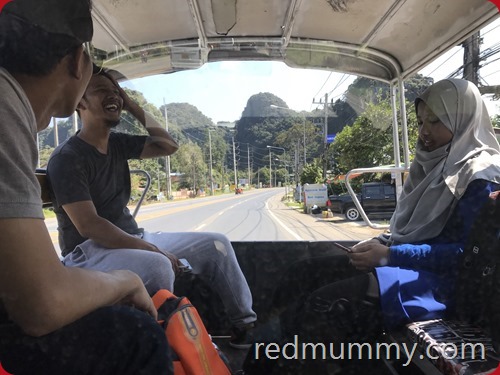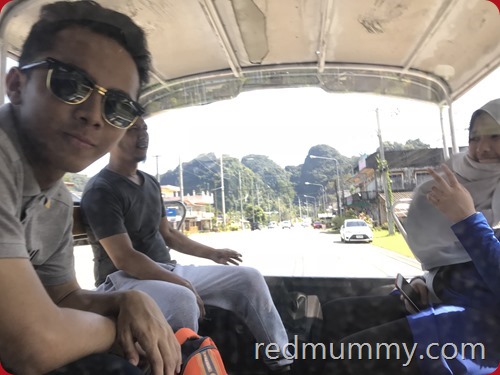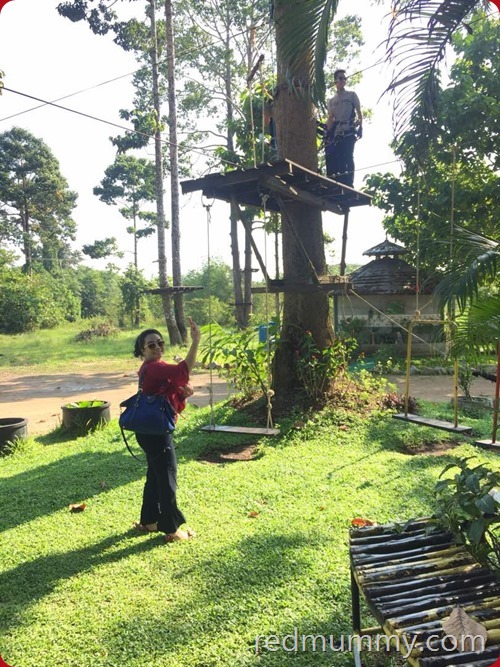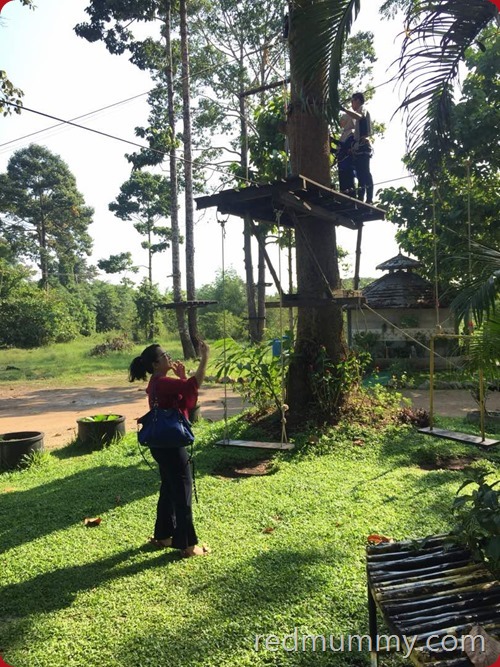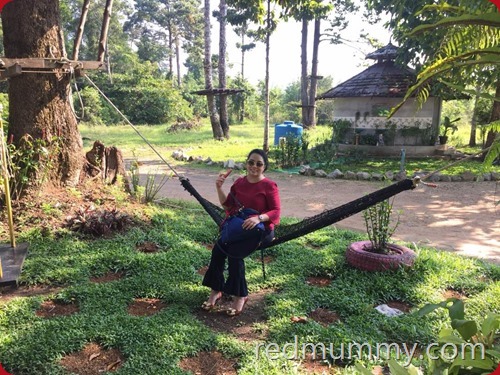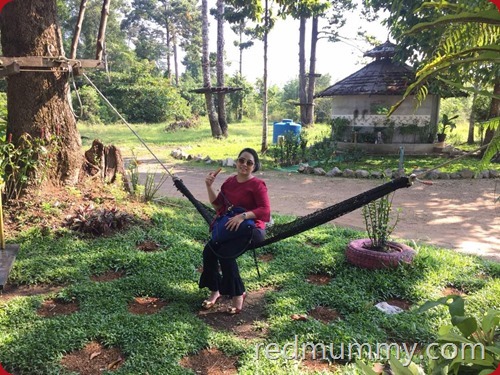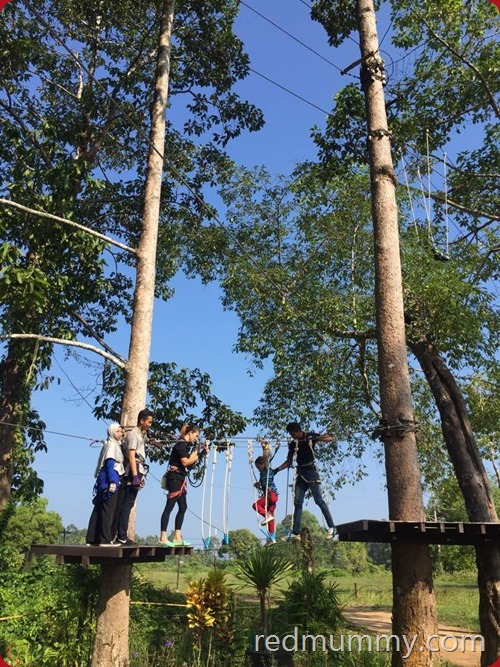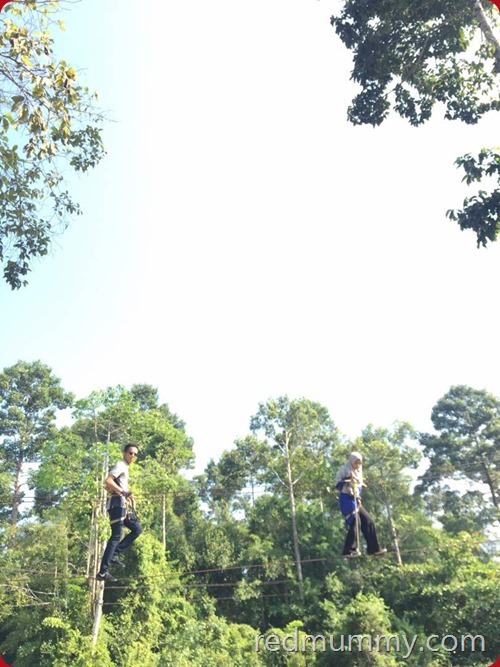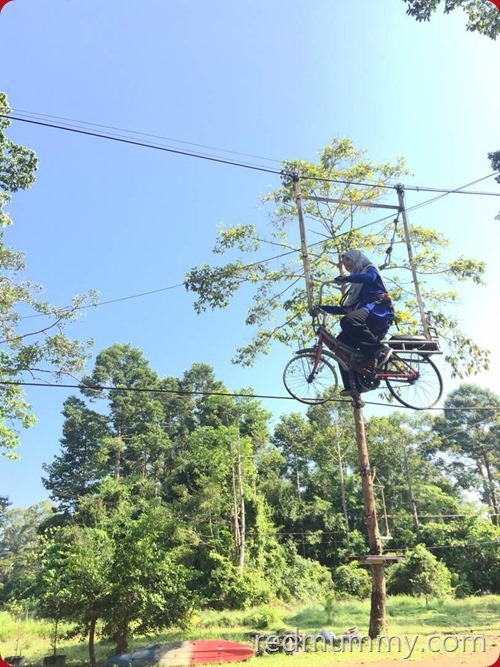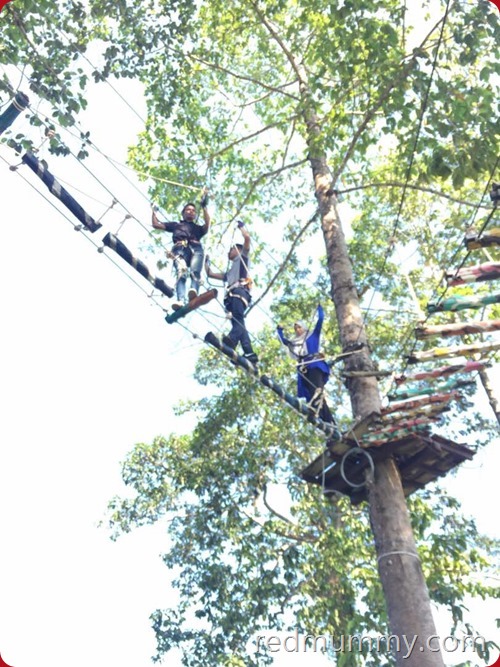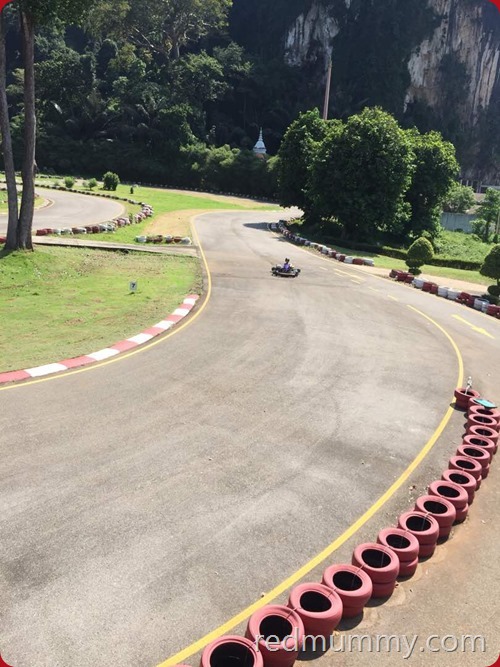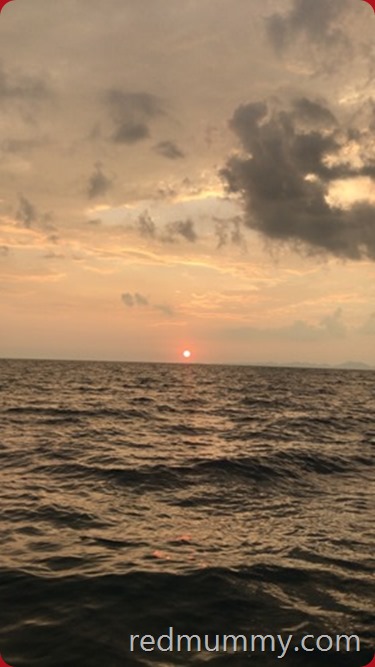 The 3rd day di Krabi:
Ttour hari ni ialah the 7 Islands hoping, starts from noon till nite. Ada 2 options either nak naik small boat or big kapal. We picked the big kapal coz hari tu sebelum kita keluar Zeeshan dah memuntah, dia dah macam nak terpeleot betul, and aku risau kalau pakai small boat, dia nak terberak ke hapa bagai. But most importantly is anytime that day aku patut dapat period aku since i ve missed 1-2 days dah. So ai know my cycle ler kan. kang kalau small boat mana pulak nak ditukarnya since kita atas laut berejam2.
Thank God kita picked the big ship, betul noon ke petang tu aku period ko!
So package nih pusing 7 islands and tengok sunset n dinner sekali gak.  Depa pun siap snokelling and terjun from the big ship tuh. We were provided with the snorkel set (LEPAS NI TOLONG BAWAK SENDIRI!!!), coz baru first time abang terjun, snorkel tu tercabut sendiri from his face. So dia report kat orang jaga kami tu lah, the tour people so depa pun sama berendam masuk dalam air laut carik. Takdak. Sah kena ganti. Korang tau bape kena bayau gantinya??? Perkgh…serupa beli baru satu set yang cun from KL, cekik darah btol.
Shan pulak since he s not well, dia banyak lie down jer, and aku le teman dia. Ada pun dia main air kat tetepi beach jer sambil cuba nak tangkap ikan. Air laut sangat jernihhhh sangat.
Dinner malamnya pun kat one of the islands – depa suka, bak kata laki aku very the unexpected dinner camnih, yet for me, betapa berlengas tak selesanya! eii…tak kenanlah.  On the way balik,masih lagi dalam boat kita singgah near by the Phra Nang cave untuk tengok the Bioluminescent phytoplankton. Dia macam firefly but in blue glow in the dark and under water. Sapa pasang camera phone or torchlight memang kena maki lah..coz mmg takkan nampak if ada cahaya. This one abang terjun sama coz Kakak dah bersalin pakaian, kitorg tak tau pun nak kena pi singgah cave nih else kakak takde le bersalin baju mandi dia kan. Oh dalam ship ni ada ler toilet tapi air dalamnya air laut ko hahahaha….beria kakak excited nak mandi sekali air laut daaaa…
Ada lagi yang adventurenya, on the way balik dalam boat kecik nak transfer ke big boat ship tuh, hujan lebat menggila. Habis orang2 yang takde coverage kena tajam ujan. sian…aku mmg kebetulan dok tetengah so wpun gitu kena gak tempias but anak kecik aku lagi penting, dia dah lah not well.
Sampai deport, laki aku kena bayar the snorkel yang hilang, and pastuh ada le magic man buat performance api2 bagai. Depa ni kan aku perasan, dia lah nakhoda kapal, dia lah jaga reception, dia lah yang terjun tiruk carik snorkel dia lah gak yang layan for bbq, dia gak yang perform api ahhahahaha..all rounders betul mamat sorang tuh.
Tak abis lagi drama, laki aku and the 2 big kids dah pi naik van, aku hegeh2 ngan Zeeshan coz rupanya masa bapak dia dukung dia, selipar dia sebelah hilang. Ya Allah dah lah malam gelap, harap2 kan lampu torch light handphone jer aku dok carik sebelah lagi selipar dia sampai ke depan belakang. Tak jumpa gak, terus aku dukung dia bawak ke van.
Balik sampai resort. pepenat badan berlengas, blackout pulak. Ya Allah, bila mintak candles, depa bagi birthday candles ada le 2,3 bijik, tak ke ko rasa laki aku nak terajang je si siam2 nih. hahahahaha s
Pastuh kita keluar malam tuh, aku ngan laki aku je keluar coz anak2 dah flat and some more depa nak layan handphones memasing and tv gitu kan. Beli supper for them.
The 4th Day:
Package untuk hari ini ialah dry activities, takde wet wet. So first stop di Krabi Fun Park. Ni bebudak suka lah. But thing is Zeeshan masih lagi tak sihat, melembik sangat. Dia ada le join sesikit  ala2 the flying fox tuh, but untuk yang tetinggi sangat, abang kakaknya jer yang buat. So many types of flying – beskal, harry potter broomstick etcs. Memula amik package bebiasa jer but pastuh kita upgrade lagi for the big kids buat up to 20m height.
Oh btw, ada gak hiccups kat sini, aku bayau in full for the package a day beforenya, but masa tuk tuk datang, dia dok mintak 200 baht ke bape tah. But aku cakap, bukaklah pintu tuk2 tu so anak aku leh naik coz tengah panas nih, Zeeshan kan not well. Astaga dia tak nak bukak ko! pay first pay first. Tak ke aku berangin. Eh aku bayau beribu kot kat package ko, yang 200 ni pun ko riuhkan??
Pastuh dia nya kosi nak panjat tuk2 tu rosak, ha tak ke mendapat lagi ngan aku! Sibuk nak duit tapi service hamlau, dia bukan orang luar tau, dia mmg staff Krabi Fun Park tuh. Sesampai je kat Krabi Fun Park tu aku buat report pasal pompuan tuktuk nih, sampai ke boss dia aku report!
Sini je kita dapat complimentary, because of the bad behavior of the staff dia yang takde kosi for panjat tuktuk and also riuh mintak duit tambang ke Fun Park yet kita dah bayar full package segala so dia bagi setandan pisang ko, but pastuh aku agih2kan kat driver Alphard yang baik budi bahasa bawak kita pi Krabi town later. Dan jugak depa hantar kita ke Go Kart pulak.
For this, RD shared ride with Zeeshan and Abang Kakak memasing pun bukan main lagi beracing sampai terpusing go kart tu depa buat. Me..tukang amikg ambar video jaga barang bla bla bla.
Then the Go Kart ppl hantar us back to the hotel cos hari tu Sabtu so kita nak kejarkan pi night market Krabi town.
Comment:
11