Jul 2 2009 Thursday, 3:00 pm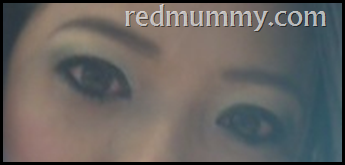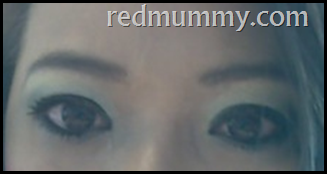 mata2 ni, mata berkacakan airmata…merah pedih.
pagi rabu semalam aku dapat email yang related to this entry. Entry putusnya persahabatan yang usianya 14tahun.
as ai said, the respective party reads my blog…n she shot me an email.
Kerana ego marah saya, luka hati yang bertahun2 pecah di balik air mata. pada saya, dia salah. pada saya, kemaafan yang dia pinta tak pernah saya restui. jahatkan saya. saya sangat berdendam, saya sangat marah dan saya sangat kenang memory silam tp kerana amarah dendam n geram, egoistik seorang sahabat, saya tetap berpatah arang…
that s bout it…
move on to the closing day of Wednesday, ai met my clients.
as a gift for my gigihness mempromosi product mereka,  for the 'big income' yang depa dapat, for the long term business relationship yang kami bikin bersama, saya dihadiahkan 3 package hotels….
1. 5 star hotel, any hotel in KL
2. 5 star hotel, any hotel in Malaysia
3. 5 star hotel, any hotel in Bali or Phuket
alhamdulillah. thanks to my clients. for package no 1 and 2, insyallah anytime boleh terjah. for package no 3, wow….bila masanya aku nak poi nih….
pagi yang suram dengan airmata, tp hadiah2 itu wpun mengubat sedikit kesedihan, putusnya sahabat tidak bisa dicari ganti. sedangkan 5 star hotel bisa didapati dengan sepetik jari.
Tak nak lah korang sedih2 di siang Khamis baca entry macam nih…let s be happy. Luka saya yang satu ni memang berpanjangan, bertahun2…ibarat putus kasih suami isteri, begitulah remuknya hati saya bila putus kasih kami berdua, wpun dia seorang wanita, tetapi dialah satu2nya sahabat sejati yang saya pernah ada.
satu2nya tiada ganti, kerana tiada ganti sehingga kini, saya tidak percaya lagi pada ungkapan sahabat sejati. she s already gone from my life.
So, where should ai go now for the package no 3, to Bali or Phuket? dedua aku dah pi, Phuket was my honeymoon, few days pas kawin terus kami berlepas ke sana…Bali kami pi bertiga, waktu tu Abang was not even 2 years old.
ozooooooooommmmmmmmmmm!
**awat tak dpt pi Paghis nih?
Comment:
29