May 8 2009 Friday, 5:00 am
A sticky mode entry for 48 hours, do scroll down for the latest entries.

RM is giving you her super natural face! Wiiiiweiiiiiiiiiiii, very expensive look yer tuh, ingat aku senang nak letak muka pucat yang tak lawo nan ado make up tuh. Anw, arini aku nak bawak imaginasi korang to my long entry on the magic of having a mascara. But not a cabuk's mascara, let s have a Cat Eyes look!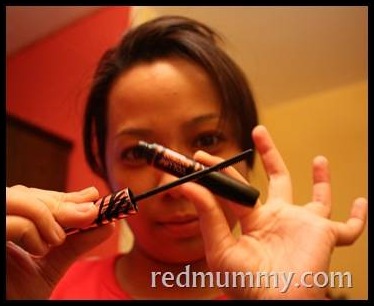 The power of Maybelline Cat Eyes Mascara…let s join me with my lots of photos using the Maybelline Cat Eyes Mascara!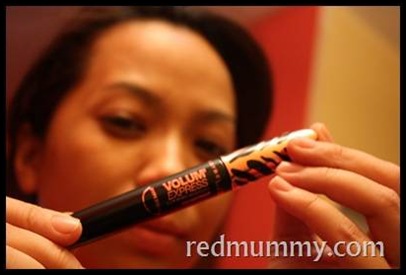 what s the best on it? Ado tu ha new applicator brush dia…mai ikut aku jelajahi the Maybelline Volum' Express Hypercurl Cat Eyes Mascara!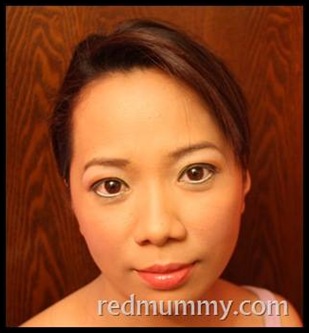 ha cak…ai dah make up 🙂 itulah bezanya bila ado make up ngan takdak make up, ngan pencahayaan and camera yang cantik, makanya muka pun jadi muda 10 taun.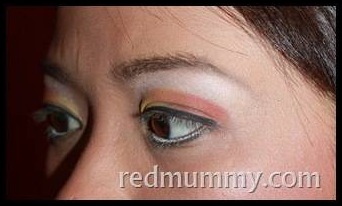 let s concentrate on my eyes, saya sengaja pakai eyeshadow colourful, 2 tones, yellow and orange coz nak buat perangai Cat Eyes gitu, cat kan banyak kaler, ada oren ada belang2 ada itam..so ai chose these tones.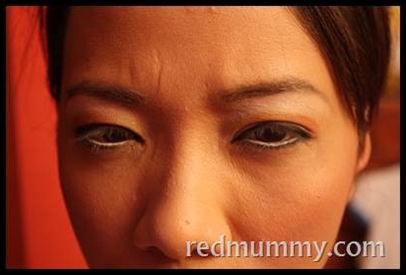 look at my eyelashes, sikit nye membujur lalu melintang patah. Udahlah pendek, menjurus jer…tapi takper, that s why technology semasa invented the mascara 🙂

kasik close up lagik, nampak kan sket nya tak lawa mata ku coz x de mascara…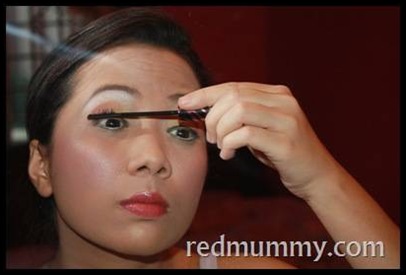 now…amik mascara Maybelline Volum' Express Hypercurl Cat Eyes Mascara, buat cara zig zag yang masa aku belajar with RedGlow dulu tuh, and kemudian brush the eyelashes menaik ke atas…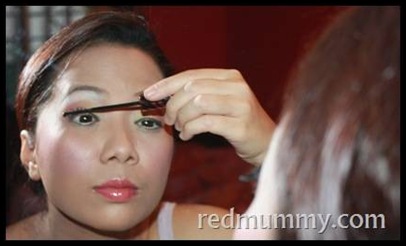 best pulok pakai new applicator brush nih…tak comot, x bersepah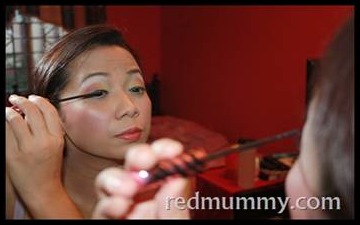 concentrate on the left side first, kita pastikan semuanya serata…it helps your eyelashes jadik long gituuuuuuu!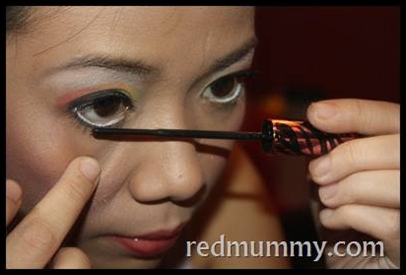 then buat pulak eyelashes bawah, the same process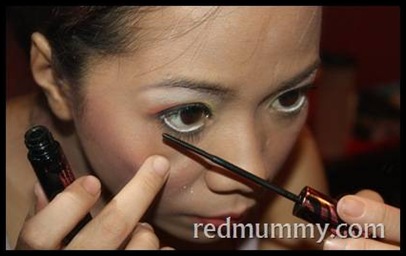 serius senang gila lah pakai Maybelline Volum' Express Hypercurl Cat Eyes Mascara. tak menyakitkan pun yer coz brush gitu kan baru lagi di pasaran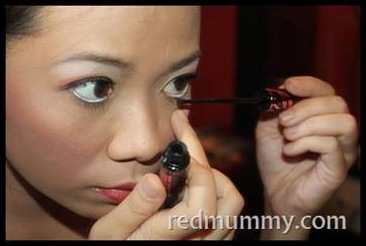 now dengan process yang sama, buat kat mata satu lagik. amacam?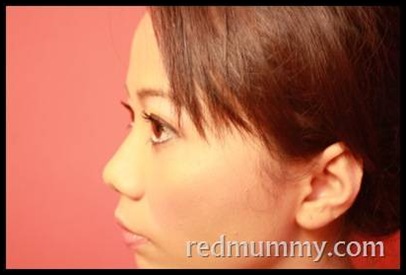 saya dah bilang, inilah hasilnya bila saya memakai mascara, kalo idak menjurus je bulu mata aku tau, udahlah ciput tak panjang.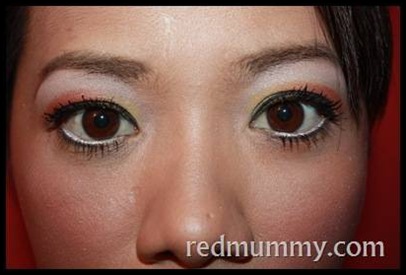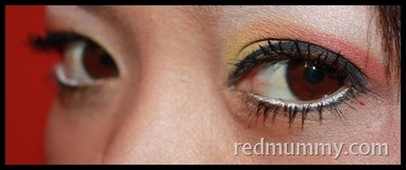 4 keping gambar tu saya sengaja close up for u to see the difference between before and after wearing the Maybelline Volum' Express Hypercurl Cat Eyes Mascara.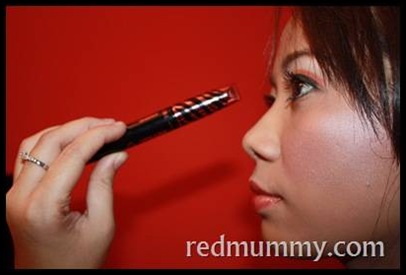 apa lagik yang bagus dengan Maybelline Cat Eyes Mascara? Boleh tahan lama…lasting for at least 18 hours. Huhuuuuu! Idok le saya nak pakai sampai 18 jam, tp kalau ada waktu2 tertentu kena pakai, so ai know which mascara yang patut saya pilih. Kamu jugak!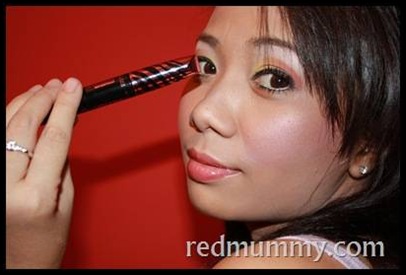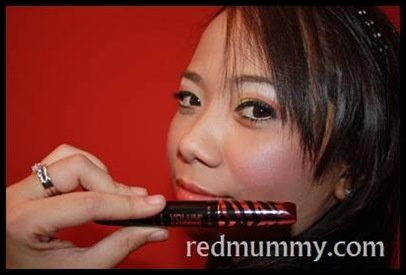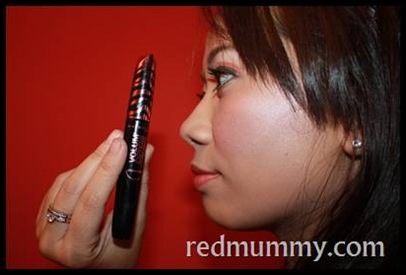 Maybelline Volum' Express Hypercurl Cat Eyes Mascara ni pun waterproof, so tak yah nak bising riso kalau susah nau nak membasuh. Tapi apa kes lah kan, mascara ni kan ada solutionnya, ko pakai ayo jer pun boleh clear licin mar….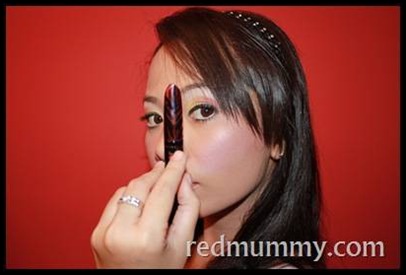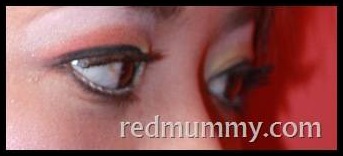 lihat mata ku, sangat melentikkkkkkk!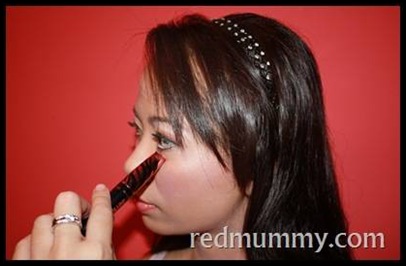 the Volume Express ni pun macam ringan, senang to carry, aku penah pakai mascara yang tuuuuuut tapi gomuk! Udahlah gomok, bosau lak tuh.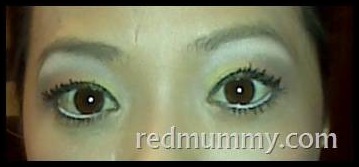 mungkin kamu ingat saya menggunakan kuasa cahaya camera yang bagus makanya gambar mascara sangat cantik, tp ni saya buktikan camera biasa murah saya jugak bisa memampirkan refleksi mata yang luas dan besar serta galak!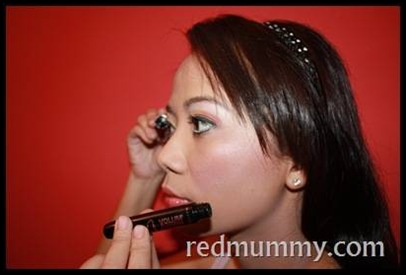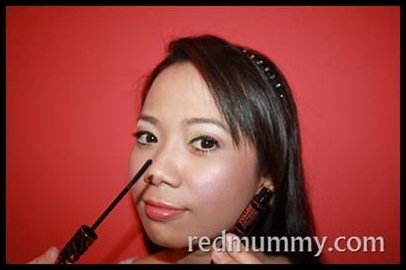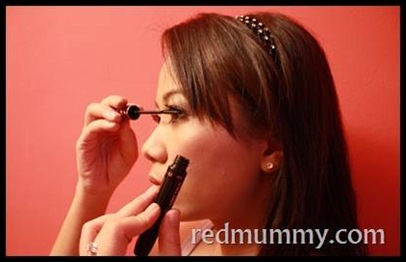 bagusnya lagikkan, sbb applicator brush dia tu unik, so even tak yah mirror pun ko leh agak2 pakai mascara nih. Eh ai boleh tau, if ai can do it, korang pun bley buat gak.
Oh yeh, let s join me and Malaysian Book of Recors to observe the mega makeover fest by Maybelline Malaysia on 17 May at 1 Utama. They will try to attempt 1600 simultaneous makeovers!!
Anyway, see u guys there.. I'll be there at 10am! 🙂
ha kau, ai got my spot already, so gang RM, let s goooooooo to the make over yah…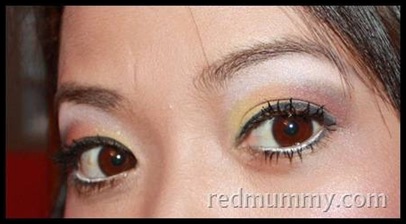 ha tajam, ngan mascara ni sampai nampak clear gila mata brown ku, nampak kan kan kan? Kalo tak pakai mascara nih, ado nak nampak? Nan adonyaaaaaaaaaaa!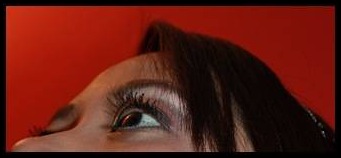 dari puncak bawah, memandang ke puncak atas…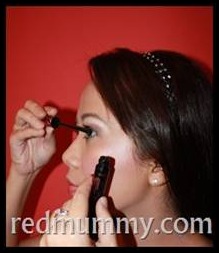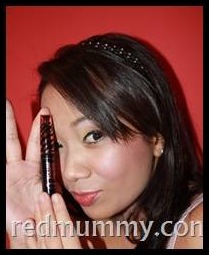 Stay with me, n be the Maybelline Volum' Express Hypercurl Cat Eyes Mascara
Ngiauuuuuuuuuuuuuuuuuuuuuuuuuuu!
Khidmat pesanan masyarakat Maybelline Volum' Express Hypercurl Cat Eyes Mascara is brought by redmummy.com
Comment:
23