Sep 8 2016 Thursday, 9:00 am
this was few weeks punya cerita bila I masa tu belum lagi beli my cordless vacuum, balik kerja terus nak pi carik vacuum tu lah kat area rumah, ada 2,3 bijik kedai letrik situ. Tapi semuanya takde cordless, there s one shop but ada satu jenis brand je dia jual. So kedai terakhir aku masuk was ni lah, SenHeng. Nampak macam meriah je dalamnya, rupanya depa tengah buat sale kaw kaw, macam moving sale ler.
Banyak barang dah takde, nampak benaulah macam dah lama je gaya sale nih. So I terus rasa macam hem…I should get something lah for my 2 anak yang lom ada aircond tu.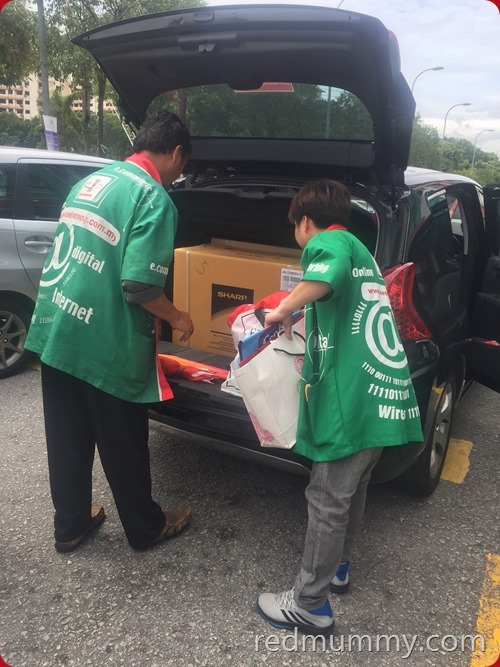 Tapau bungkus 2 bijik terus…
laki aku dok cakap kang tak muat keter tu, compressors 2 bijik tu besau. Ai gigih la u…takkan ai tak timbang kati ukur check out ngan bebudak SH tu kan…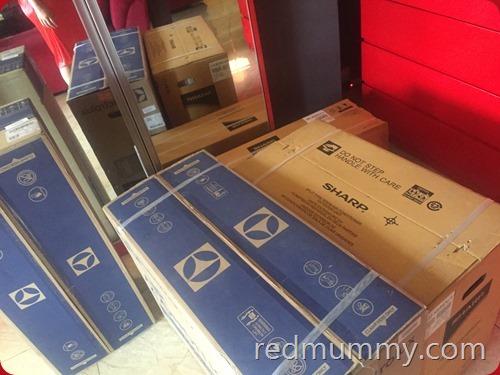 ini rasanya purchase paling laju, less than 15min, dah bungkus siap sampai rumah. Purposely amik different brand for both.
Frankly speaking aku tak tau harganya murah ke mahal, coz for me dah depa buat sale and moving sale some more and banyak stock abis, so kira murahlah kot.
well actually dedua bilik abang kakak memang lom ada aircond (cabling memang dah siap ada kita dah buat), reason being laki aku dok nak ajar anak2 ni rasa susah sket, rasa tak sejuk haahha, tapi depa punya kipas masa takde aircond memang  bantai 2 bijik lah, kipas ceiling lain and kipas stand pun lain gak. Dulu kita dok condo tak berapa panas, itupun memang ada aircond for all rooms, so jadi cukuplah kot dah setaun lebih dok Red House and depa pun dok asyik menempel je kat bilik aku untuk dapatkan aircond so I rasa beli teruslah.
Masa beli ni pun aku wa laki aku dok kabau dia, memula macam dia hem hem la kan, but i said for their birthday presentlah (being mak yang shopaholic, ada je alasan!!), so approval dapat and tu yang terus bungkus.
Abang helped me angkut kekotak 4 bijik tu dari dalam kereta to the depan pintu rumah jer, yelah bagak2 tu kan, kena tunggu apaknya.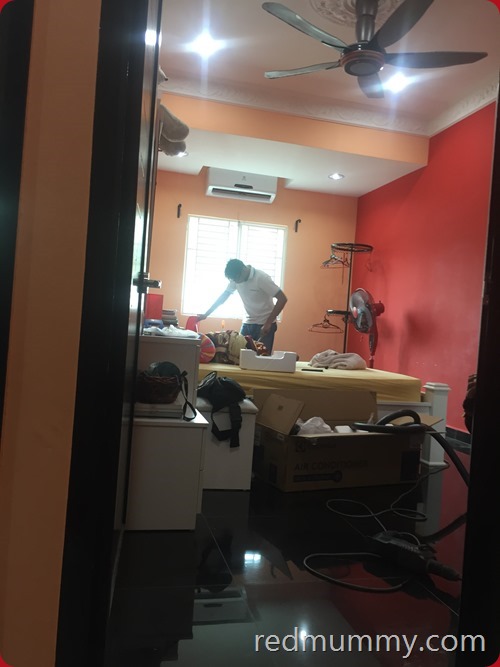 by esok paginya gak, our usual aircond abang and his assistant datang rumah and mulakan process pemasangan. 2 bijik airconds tu pun makan 5 jam gak pasang, tak termasuk waktu untuk mengemas, vacuum and mop balik. But hasilnyaaaaaaaaaaaaaaaaa…..sonok abang kakak. Sukati aku je lah cakap ini birthday present depa, harga pun seketul seribu lebih kot 2 bijik dah berapa pun kan so just nice je lah.
Kakak's birthhday is tomorrow – 9 September. Just nice her UPSR finishes today. She started early (last Thursday for sekolah cina), yet sekolah biasa lain baru start Monday baru ni kan. But she still cannot horey2 coz she has UPSRA on early Oct, that s dia so looking forward sangat.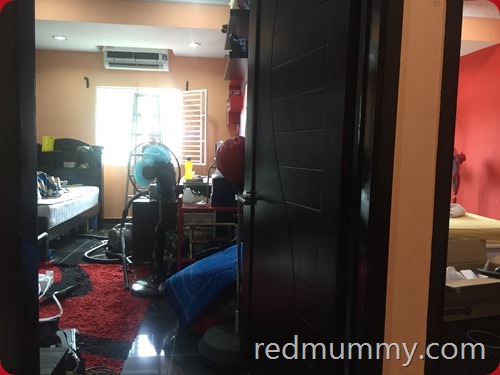 For abang, his birthday is end Oct and beza sebulan so boleh gak lah ni jadi birthay present korang. Depa pun memang mintak sangat bila lah mak paknya nak pasangkan aircond. Siaplah bill letrik apak korang nak menyetteled. Hiks…so far untuk sebulan punya bills with 2 new additional airconds masih lagi reasonable. yang paling memanjang menyala is my bedroom, itu wajibul sangat untuk on sentiasa at least waktu malam, siang kita kerja bukan ada sangat. But weekend hehehee…memang lenjan.
So well, anyway, speaking of cerita cordless vacuum tu kan, i bought kat KLCC at RM700 kan, baru ni aku gi AEON Maluri, jumpa sebijik same model, omeng, hang tau harganya berapa…..silalah tengok sendiri. Nasib baiklah sudah akak beli sesiapppppppppppp dari KLCC (thot harga kat KLCC lagi mahal rupanya lagi cheaper!!!).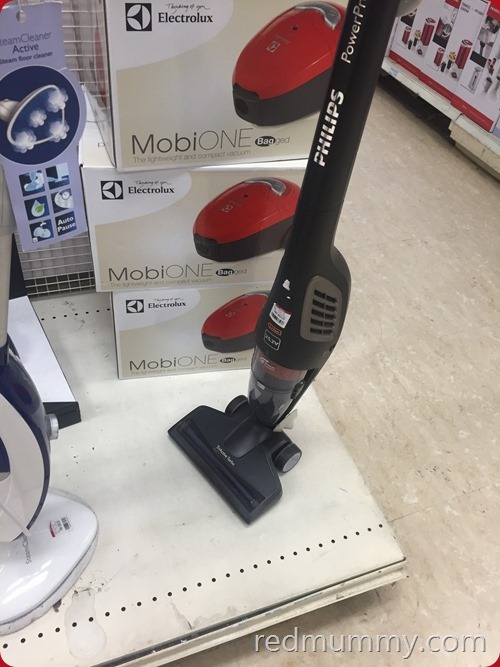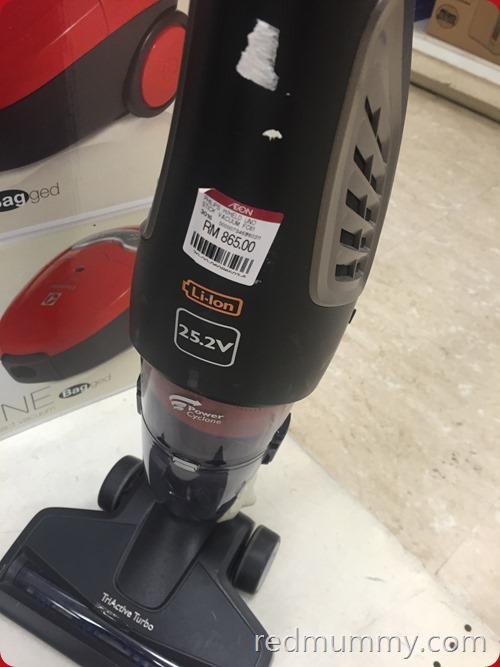 Esok special entry for my daughter, she s turning 12 years old and sudah boleh buat MyCard. Yey 🙂
Comment:
3