Oct 14 2019 Monday, 9:00 am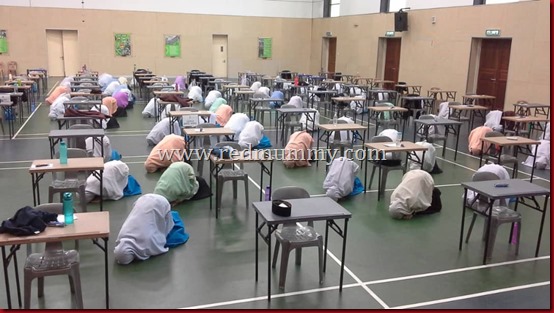 Nice moment
to be kept in this blog
anak2 PT3 ends their day in the exam hall by doing the Sujud Syukur and one of them is my daughter – Kakak or also dulu known as Gegirl. Sweet 15, just turned 15yo Sept 9th lepas.
Semoga anak-anak ini dalam rahmat Allah sentiasa.
For record, my daughter is in one of the islamic boarding schools.
Comment:
8