Mar 15 2017 Wednesday, 8:00 am
Setiap tahun, bulan March adalah bermulanya semua sessi kelas tambahan or any private sessions for our kids. Meaning jadual aku pun sama berubah ikut anak2 nya schedule.
Abang have tuition classes for every 3 days during weekdays. Sehari je yang dia akan pergi balik sendiri but the other 2 days aku akan jadi supir untuk hantar jemput dia. Remember apaknya bukan keje waktu normal hours so everything memang on his mak nya lah.
Meaning, 3 hari ni semua kerja rumah yang biasa abang bantu aku, totally tak boleh buat, so aku ler yang buat sesorang, ada le yang reringan Zeeshan tolong sama gak. So dari basuh kain baju, sidai kain baju, lipat kain baju, memasak, kemas kitchen, vacuum segala bagai, aku lah supermaknya.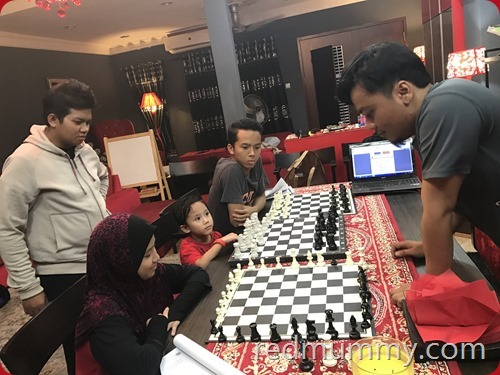 Ini hari yang kakak dapat pulang ke rumah, so dalam sebulan twice a month kakak will join the Chess Class. Led by Coach Din, helped by Coach Fauzi, they are coaching my 3 kids for our wajib kena amik tau main – Chess.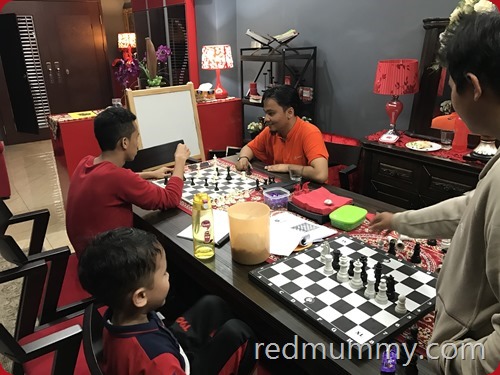 Untuk 2 kelas lagi yang kakak tak dapat join, hanya Zeeshan dan Abang je lah in the class.Usually masa kelas aku terus dok atas, buat keje2 lain pulak.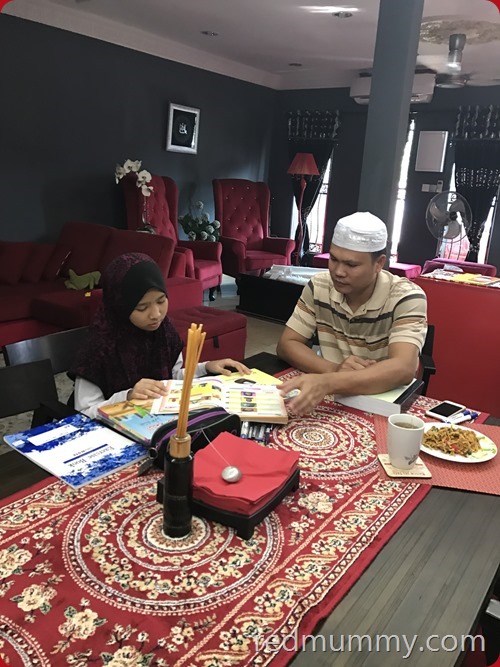 Oh Kakak ada buat drama 3 hari di sekolah barunya hahaha, i tak sempat lagi nak update anything on her new school tuh, nenantilah. So part of it, aku carik Ustaz yang ajar her Arabic Class. She was from chinese school and walaupun dia ada basic Arabic, but not that strong. Current school ada 3 subject dalam fully bahasa arab so I have to help her lah in terms of arabic nih. Luckily my mom's arabic ustaz nih ada slot untuk ajar Kakak. So for twice a month, waktu kakak balik, Ustaz akan mengajar di rumah.
Ustaz Hafiz ni sama yang in charged on the qurban Cambodia.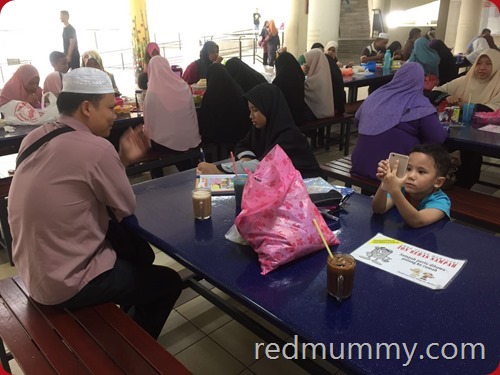 dan bila weekend yang Kakak tak balik, Ustaz akan datang ke sekolahnya di waktu melawat weekend tu lah. Asalnya aku buat 2 kali per weekend, but macam melecehkan ustaz pulak nak datang 2 kali kan, so aku suh buat sekali harung dalam sehari yang dalam setiap weekend tu lah. Dan bila Ustaz datang mengajar di sini, RD and Zeeshan akan datang teman sama. This one aku tak datang coz a day before tu Sabtu aku dah datang melawat dia (that weekend tuh aku laki bini bz dengan chess tournament).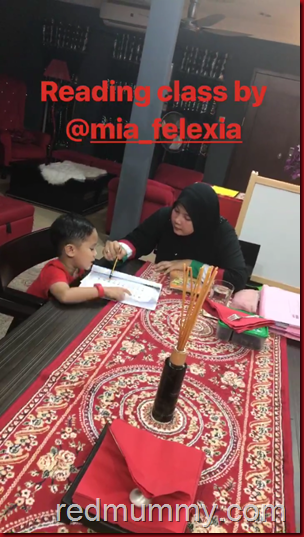 Zeeshan pulak, twice a week ada Reading class. Pun aku engage teacher datang rumah. Thanks Aunty Mia. He needs to speed up his reading coz tahun depan dah nak masuk Year 1. Once a week pulak, our mengaji kelas masih berjalan seperti biasa, that s by Qila (anak2 panggil Kak Qila), ini dah 6 tahun macam nih, but since abang kakak dah khatam last year, mengaji kelas hanya untuk aku dan Zeeshan sahaja lah.
So memang our weekdays sangat full, malam harinya. Aku pun dah tak banyak events luar so tak perlu nak pikir hal blog lagi dah, if ada event or clashes or kejer etcs, bapak depa will help out to work from home.  Sangat jarang dan so far masih lagi aku manage semua nih. Tak kacau laki ai ye…
Zeeshan's bedtime skang dah lari ler, no more 830pm. Nak dekat kol 10malam baru dapat tidur skang nih coz dia ada 4 private class during weekdays.
Aku sangat pentingkan masa, selagi boleh buat kelas tu di rumah, sangatlah aku akan carik usaha daya coz if kat luar, kena waste time on travelling segala. Abang's case is different, dia science stream, susah nak dapat cikgu2 yang boleh nak datang rumah with all those subjects. Lagipun dia sonok tuition luar coz kompem 2 malam dapat tapau makan roti canai 🙂
Anything for the kiddos. Insyallah.
Comment:
3