Feb 6 2009 Friday, 2:00 pm
tu ha kau terpampang all the cermin mata baju
mamat2 semua, apa yang korang sesengih. ater puan tanah ni pompuan kalao aku lelaki jaja gambo gini haruslah muskil dek pala gak kan…
aghi ni aku letak entry pakaian dalam yerr supaya yang dah berkahwin tu bolehlah beli and show show bukak to your partner. yang lom kawin, pakailah untuk kepuasan diri sendiri.
yang bakal berkahwin, sapa nak kawin tuh meh akak adiahkan spentot merah. g string lagik, toing toing leh tarik celah bedah. duhhh! ayat tak agak2. goli den!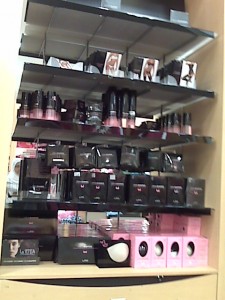 itu adakalh koleksi orang kaya yang rela beli, aku tak kuasa nak beli. itu gambo atas adalah perfume utk bilik, katil. dan juga pencuci utk lingeries ko lah. spesel sket lah kalau basuh tu takdaklah cepat jahanamnya.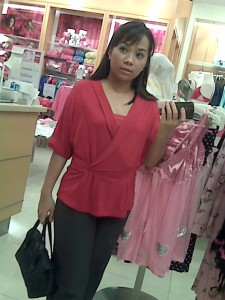 saya nak jugak menyelit wpun tidak memakai baju from jakarta yet. time aku pakai korang tak nak tengok (aku x snap

) pastu time aku pakai bebughuk baru korang nak tengok. kak ann tau lah mana datang baju tuh.
ada sale kecilan, 5 pcs thong or spentot mix and match at RM79. harga sekeping sehelai lam RM19, ke RM24 pun ada, so baik amik yang 5 lai teghus.
alahai tomeinyaa….aku kalau pakai yang reben2 merah tu, mau abang ngan gegirl …
mommy nak pi concert hey mickey gegirl ke?
yang ni best…aku suka nih heheheheh, katalah ko pakai dress keketat tuh kan, or pa2 le suuor yang agak ketat, so pakai spentot yang atas tuh, itu khas utk kain gitu lah so takdelah nampak lining spentot ko. cam tak pakai kot gitu. saya tak nak komen lah hahahaha, malu

aku ada ler beli, selai aku adiahkan kat member aku
apa yang aku nak beli tak kuasa lah wei melampo hapa nak tempek kat sini
yang gegambo ni agak menarik utk korang pi beli. la senza is from canada, not in the boicot list.
kenapa kan..sebab aku sangat berhati2 a bit lah
coz apa yang aku promote, aku bertanggungjawab.
selamat menyoping sepentot dan kaca mata

Comment:
59