Feb 20 2009 Friday, 10:00 am
aku ingatkan malam tadi aku boleh lah tonton season 5 DH, rerupanya baru few episodes kau, so ada lagik 1-2 wks lagik baru boleh layan season 5. itu adalah air yang sentiasa ada hari2 di atas meja sambil menontot DH. kalo rajin ada lah keropok, kekacang ke. emm sedap kalau ada cekodok bilis kan. makan ke menonton meh….
kembung masak lemak cili api tapi sebab malas nak tumbuk cili apinya aku potong hiris kecik campakkan jer lam kuali, ikan masin, ayam goreng and rebus kobis plus fishball. masak 4,5 ari seminggu pun aku dah naik tepu. aku paling tak suka masak yang bersantan2 nih, selain kemain kolestrol, tp sbb pakcik sorang tuh nak mamam, wpun dia x mintaklah arini masak ni aritu masak tuh unless sibuk je ngan telur dadar telur rebus (itu saje dia usik budak BMM tu lah).
aku nak buat masak kurma ayam, tp wuii malasnyaaaaaaaaa dan tak berapa pandai. one day lah, itu adalah fav anak2 jugak dan fav aku gak.
sweet tak bebudak nih, 2 malam tadi depa dok mengerjakan kertas sambil bapak depalah tolong apa yang patut. bila mother's day ek? aku pun dah lupa aa…..but aku rasa kan ari2 depa bagi aku kad cenggini tau. sorang abang sorang adiknya yang lukiskan kaler sumelah. pastu datang kat aku bagi ngan muka sengih2 kerang busuk paling wangi, ha.
Zara and Mango…merah2 kan…merah yang meriah
necktie ijau, beli kat JJ murah yor katanya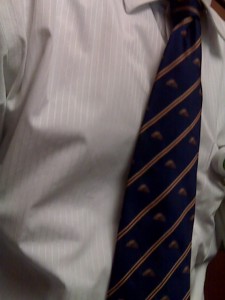 yang ni tie mahal lah rasanya sbb mamat ni serba serbi mahal mar….
kaylah itu ajer, entry dari saya……
**punyalah beribu2 readers aku, aku hanya dapat 28 votes ajer dalam yoyooh? korang ni betullah, tak tolong aku langsung. aku mintak tlg vote foc pun korang kira tau, tak payah register pun, korang klik je kat situ. mekasih lah yang 28 orang tuh. jasamu kukenang. but still!! 28 orang je yang vote aku???
grrrrrrrrrrrrrrrrr!!!! =( =( :bloody: :bloody:

3 steps jer:
1. gi sini – http://yoyooh.com/bloggerawards/
2. carik RedMummy (gbr bwh ni) & click button ujung sekali hehehehe, nak click  button yg 1st sekali pun boleh gak iskk iskkk =(

3. pastu scroll down click Submit Vote!
Name, Email & Yoyooh Username tak yah isi pun taper, leh vote gak!
mekasihhh

Comment:
27