May 20 2009 Wednesday, 11:30 am
panas? mau tak panas! lam hall nih ekon tak pasang kipas tak pasang! bukan takde, memang tak boleh pasang. pintu pun semua kena katup rapat…
sebabnya ni ha, ada badminton training tetiap kali clash ngan gimnastic gegirl, x de choice lah, budak2 gimnastic sian tau, asal buat training jer, berpanas berkuap…adoiyaii!
petang ahad tuh pas je abih maybelline, aku mencabut anak beranak lari amik depa and bawak ke kelas nih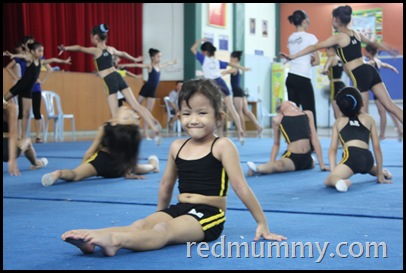 punya nak cepat, sampai kasut gimnas dia pun tertinggal…eii tak malu dia sorang jer x pakai kasut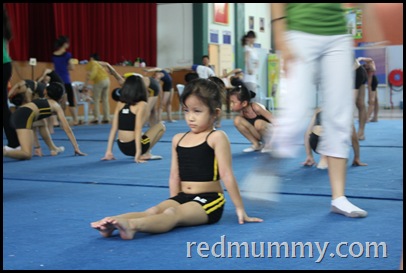 kasi korang puas tengok gambar cecantik sket arinih…
melopong mak paknya…eh maknya jerr
ahah! makpak dok rehat, sebab sirman sudah ada junior photographer in the house
steadylah ko bang!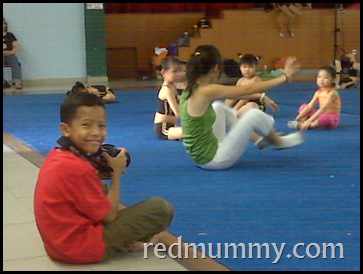 semua gambar gegirl, si adik, adalah hasil si abang…
ai really forgot to bring my badminton set, kalo idak boleh gak kitorg main badminton sesama lam nih. sebab abang cepat bosan, sirman bagiklah chance dia amik gambo si adik…
n abang adalah sangat seronok dapat nyenap gambo adik nyor.
macam dah boleh buat 2 lagik blog…
redAbang.com (nak ke abang red kaler, dia tu pencinta biru, eh abang, jangan durhaka cakap mak)
and
redGegirl.com
heheheheehhee!
let them open it by themselves lah….or mbe depa akan sambung the redmummy.com bila maknya dah pencen blogging. who knows…
redDaddy tak yah aaa…yang ado pun suam2 kuku blognya.
Comment:
13