Sep 22 2009 Tuesday, 7:00 am
Raya raya pun kena ada 3rd advertorial on Prudential, please scroll down for my latest entries coz this is a special sticky mode entry.
Waaaaaaaaaaaaa! Kalau nak sihat, jaga makan jaga badan. Jaga juga perwatakan! Kalau nak sihat lagi, do lots of check up, kalau tak dpt 6 bulan sekali, buat setahun sekali. Kalau ye pun korang ingat korang healthy, tp mana tau yang kat dalam badan tu ada 'hidden illness' kannnnnn!
So anw, seronoknya bila attend the PRUhealth talk arituh, kami diberi rawatan percuma to do some check up for our body. Merata2 depa cek, through the system machine yang aku tak tau lah pulak namanya, sangat molek bagus wooo…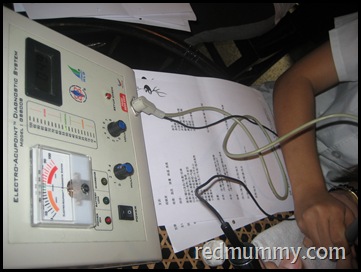 at least for 15min gitu they spent to check on me, and perfecto, alhamdulillah, aku takde sakit yang mudarat sangat lah, itu dari minor check up yang depa buat. But they noticed aku ada masalah rendah darah. Itu biasa…bagi sorang yang tak cukup tidur tak cukup rehat, memang symtom2 tu je lah yang aku akan dapat. Huiiiiiii! Pasnih kol 10mlm kena off pc lah.
Abih, kalo tidur awal, iskk..kedaunglah blog aku kang.
saya tidur lambat setiap malam, paling awal tu midnite, sokmonya kol 2pagi baru panjat katil. sombab mata den 🙂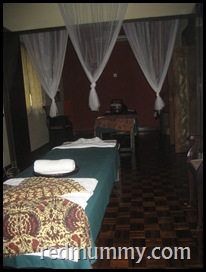 Tapi PRUhealth memanjakan kami, the top 9 bloggers bukan ajer dengan medical checkup tapi dengan rawatan massage enak nyaaaaaaaaaaa di Vila Manja, Ampang. Memula dengo talk, pastu layan medical check up pastuh makan eh makan sepanjang hari hikss..pastu dimassagenya kita.
You can choose apa types of massage ko nak, and for the first time saya memilih 'stone massage' perkhhhhhhhhhh, meletup2 liuk badan aku kena ngan batu panas tuh. Jari jemari pun Mbak tu guna gak untuk massage saya, full body tuh nikmatnyaaaaaaa!
Massage is very important to me, sama pentingnya dengan insurans. Saya antara manusia seperti kamu yang hidup dengan penuh macam2 kerja dan masalah. With my permanent job, with my blogging job, personal life, family, seiring itulah saya perlukan insurans specially untuk tabungan anak-anak.
What will happen if saya pergi dahulu tanpa tabungan anak-anak. PRUhealth adalah satu2nya peluang untuk saya menambah modal kehidupaan material for the kids. Not only that, untuk saya sendiri dan suami jugak.
Saya tidak mahu menjadi salah seorang yang gagal dalam hidup. Saya mahu everything comes together in one package. Apa2pun family is the main point penggerak utama in my reality life, that s why ai m calling all of you to join me to register yourself and kids for PRUhealth.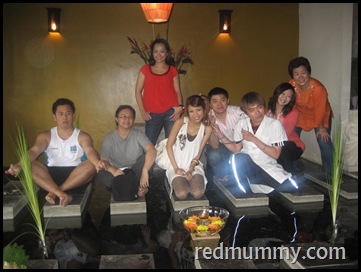 Walaupun begitu, sentiasa berpegang to the princip….you have an insurance, you dont have to think much about your problem. Being one of the top bloggers, sangat happy and gembira coz kami hanya perlu keluar bekerja, attend event sana event sini, buat heavy assignments tapi the rest, just leave to PRUhealth.
but of cos dalam Islam, kita perlu percaya qada dan qadar, tapi kita juga perlu berusaha, dok ko membebel camne nak sihat camne nak kaya tapi nan ado nak bersilat kerja bagai, and bayo insurance, camne nak maju kan?
Nothing comes for free my dear, budget lah sikit from your monthly allocation, to pay insurance via PRUhealth, at least kamu dan waris kamu ada masa hadapan coz kita tidak boleh predict the future yang masih samar-samar.
Em…
Can ai insured my blog? One question yang masih tinggal tanda tanya….tapi mungkin juga satu hari nanti, Redmummy.com akan kuinsuranskan under PRUhealth.
Khidmat pesanan masyarakat Prudential is brought by Redmummy.com, for easy reference, you may find previous Prudential posts via these links:
1. For the life for the future
Comment:
6