May 20 2009 Wednesday, 2:00 pm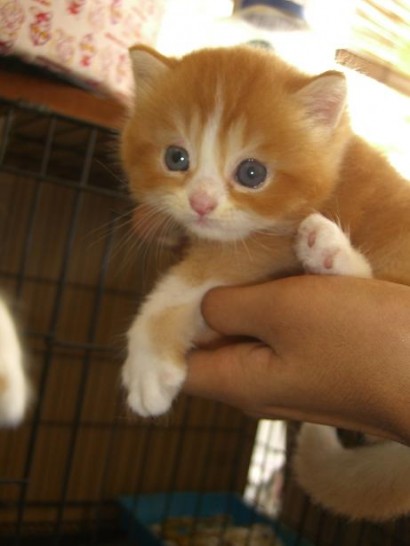 ai think ai m gonna have a new baby kitten…this one. lom lagik. baru berhajat jer…someone is selling this little kitty to me, tapi not under my budget. Sirman dah ulang kali cakap, the most expensive kitty yang dia bagi aku kuor duit utk beli is RM300, kalau more than that tak boleh at all.
n ai know ada jugak korang yang kata napa x amik kucing tepi jalan jer, alo almost 8 years mintak bela kucing, dpt bela sekor pun dah banyak tuah. so sebab boleh bela sekor jer, kami nak amik persian. kami tu aku n the kids. sirman tak kisah janji only less than RM300.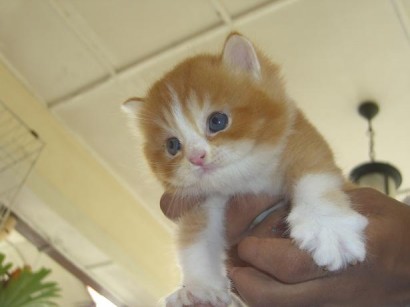 ai talked bout the kitty many times lah, so finally ada sorang nih nak jual, tp harganya RM500. takde ke orang2 kaya kat sini nak adiahkan kitty ni ha kat redmummy.com. bukan kat RM and kids tp kat blog merah. wah gitu…so kira one of the production lam RM is this kitty….
lawanya kooo….aku dah terbayang2 dah si kenit kittty nih.
si kenit tuh ngah menetek lagik, once she turns 3 months, tuannya suh mai amik, persian tuh. RM500.
it s not about money, thing is sirman kalo x kasi bayo lebih tu jangalah dogil. aku nak beli brush set yang harga 500 pun dia dah jegil mata, even with my own money.
so wahai businessmanwoman di RM….kalo korang nak invest business korang lam bentuk kitty wahh..sila contact saya. business talk katanya. nothing comes for free kan…
Kira nanti lam side bar kuor lah 'Reddy Kitty – sponsored by ABC.com or CikSponsor' ha camtuh. sticky mode 48hours, dok kat side bar lagik iklan korang tuh. sebab hari2 aku dapat email nak advertise lam RM, so why dont u grab this chance?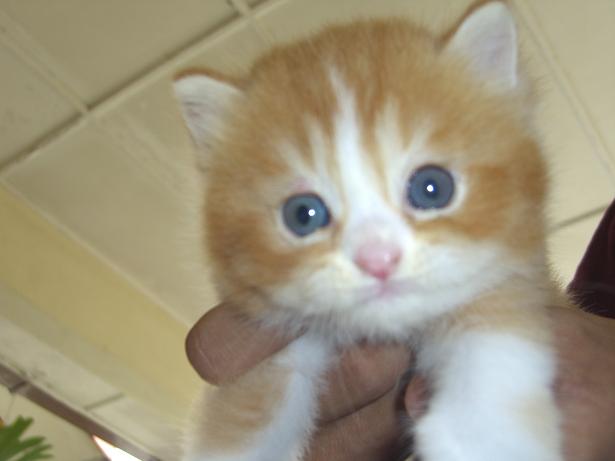 nengok tuh gambo nih…dia pandang aku macam dah terpancar kasih sayang dia nak suh aku amik dia…
sabo ye kitty, eh reddy. nanti aku usahakan…
Reddy is the name that we have chose for our new little kitty, kot sok2 tukar nama nak letak Siti Hidayu, Roxy, Menon…tu lain citer lah. kucing nya pun lom dapek lagik!
Comment:
30